This blog post explains why your bathroom gets so dusty no matter how often you clean it.
You're not alone. Bathroom dust can be frustratingly stubborn.
But don't reach for the duster just yet — understanding what causes bathroom dust can help you prevent it in the first place.
Why Does My Bathroom Get So Dusty?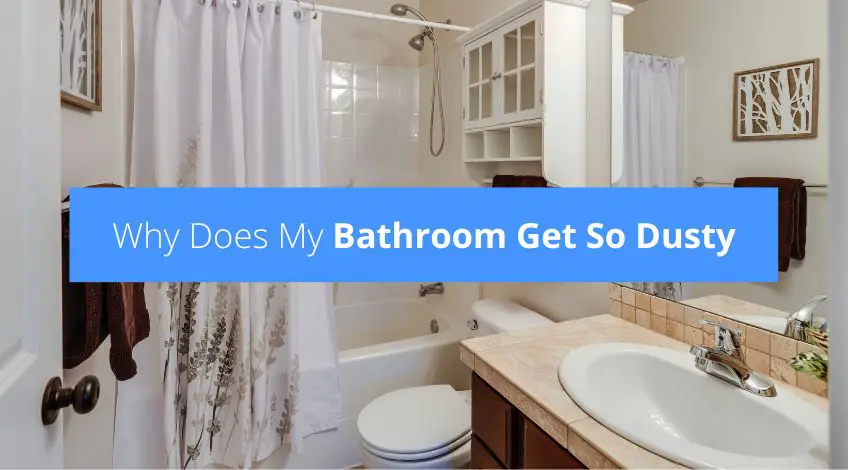 Bathrooms can become dusty quickly due to high humidity, poor ventilation, hard non-porous surfaces, and particles entering from open windows or under doors.
Frequent showering raises moisture levels, allowing dust to stick to tile and glass.
Improving ventilation and regular cleaning can help reduce dust accumulation.
Key Points
High humidity and poor ventilation contribute to bathroom dust.
Hard, non-porous surfaces like tile and glass allow dust to accumulate.
Skin cells, outdoor debris, and particles from rugs are dust sources.
Open windows and doors to allow dust to enter the bathroom.
Our Opinion
Bathroom dust can be frustrating to deal with.
However, there are steps you can take to reduce dust buildup.
Making sure your bathroom has proper ventilation, keeping the door closed, and cleaning frequently are key.
Consider adding a dehumidifier or air purifier if humidity is a major issue.
Don't forget to regularly wash bathroom rugs and towels that can harbour dust.
With diligent housekeeping, you can control your bathroom's dust.
Why Humidity Causes Bathroom Dust
High humidity is one of the main culprits behind bathroom dust. Hot showers produce steam that condenses on cooler surfaces, leaving them damp. When damp surfaces dry out, mineral deposits from the water are left behind — these particles build up over time to create bathroom dust.
Other humid conditions like steam from a bath, wet towels, or even just keeping the bathroom door closed can cause moisture to linger. This provides the perfect environment for dust particles to accumulate.
To combat humidity:
Open windows or turn on exhaust fans while showering and for 30 minutes after to remove excess moisture.
Keep the bathroom door open when not in use so air can circulate.
Use a dehumidifier to actively reduce moisture in the air.
Install a vent fan on a timer or humidity sensor to remove steam.
By minimizing humidity, you remove the damp conditions that allow bathroom dust to form and build up over time. This simple step can go a long way in keeping your bathroom sparkling clean.
How Poor Ventilation Contributes to Dust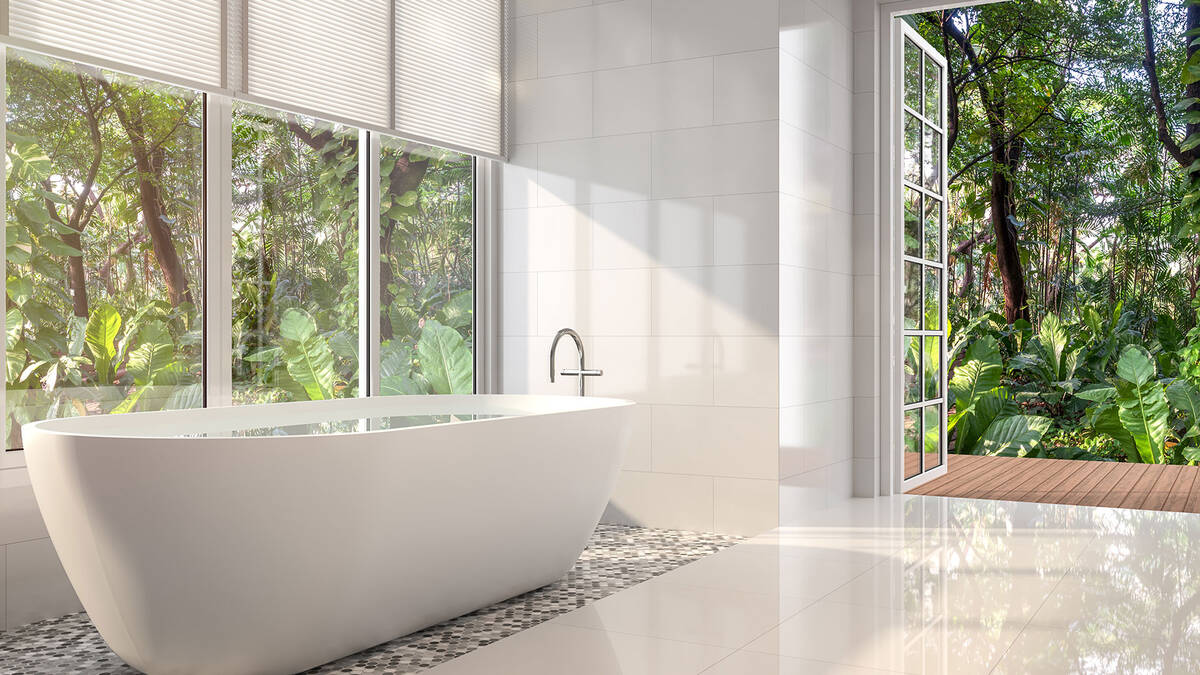 In addition to humidity, inadequate ventilation allows dust to accumulate in bathrooms. Without proper airflow, moisture, odours, and dust particles become trapped in the room.
Ventilation removes stale air and brings in fresh air from the outside. This circulation prevents dust from settling on surfaces by carrying away particles. Stagnant air cannot displace dust, so it continues building up.
To improve ventilation:
Open a window to let fresh air in – even just 10 minutes a day helps.=
Run the exhaust fan longer after showering or bathing.
Consider installing a more powerful exhaust fan if the current one seems ineffective.
Use an air purifier to actively circulate and filter the air.
Ensuring your bathroom has adequate airflow is key to controlling dust. Stale, humid air allows particles to accumulate rapidly. By exchanging air regularly, you can prevent dust from settling in the first place.
The Impact of Cleaning Habits on Bathroom Dust
How often and thoroughly you clean your bathroom also influences how much dust accumulates. Infrequent or inadequate cleaning allows dust to build up over time.
Ideally, bathrooms should be cleaned at least once a week to control dust. Quick touch-ups in between deeper cleanings help too. The more diligent your cleaning habits, the less dust can take hold.
When cleaning, pay close attention to dust-catching areas like:
Ceiling fans and light fixtures that can get coated in dust
The tops of door frames and mirrors which are easy to neglect
Behind toilets and underneath sinks where dust bunnies congregate
Vacuuming and dusting all surfaces thoroughly removes dust so it doesn't accumulate. Disinfecting countertops, floors, and fixtures also help by eliminating dust-attracting bacteria and soap scum.
Establishing consistent, thorough cleaning routines keeps dust from building up. Quick touch-ups between deep cleanings prevent layers of dust from forming over time. With diligent habits, you can stay on top of bathroom dust.
HVAC Systems and Dusty Bathrooms
Your home's HVAC system also contributes to dusty bathrooms. The ventilation system circulates airborne dust particles from room to room, depositing some in the bathroom.
Air ducts themselves collect dust, which then gets blown out into rooms. Filters stop some dust, but not all. So over time, dust travels through ducts and builds up in bathrooms.
Here are some tips to reduce HVAC dust:
Change air filters regularly according to manufacturer recommendations.
Have ducts professionally cleaned once a year.
Run bathroom fans while showering to vent moisture and dust outside.
Keep bathroom doors closed to limit dust spreading from the HVAC system.
Proper ventilation dilutes airborne dust levels. Well-maintained ducts and filters also minimize dust recirculation throughout your home. With a few simple HVAC adjustments, you can cut down on bathroom dust.
Unique Solutions for a Dust-Free Bathroom
Tired of constantly dusting your bathroom? There are unique solutions to help keep it dust-free.
Installing a bathroom exhaust fan vented to the outside is one of the best ways to remove moisture and dust from the air. Choose a quiet, high-powered fan that runs for 20 minutes or more after showering.
Sealing surfaces also helps. Apply caulk around sinks, tubs, windows and trim. This eliminates cracks and crevices where dust can settle.
Wipe down surfaces frequently with microfiber cloths. Unlike paper towels, microfiber traps and holds dust instead of just spreading it around.
Place mats at bathroom entrances to catch dust from feet. Wash them often to keep dirt from circulating.
Consider a dehumidifier to control moisture and condensation which makes dust stick. An air purifier with a HEPA filter can actively capture airborne dust.
You can proactively fight dust and enjoy a cleaner bathroom environment with the right techniques.
FAQ
Why does my bathroom get so dusty?
Bathrooms can accumulate dust due to high humidity, poor ventilation, particles from carpets and rugs, skin cells, and debris entering through windows. Bathrooms also often lack soft furnishings to collect dust.
What is the black fuzzy dust in my bathroom?
Black fuzzy dust in bathrooms is likely to mould or mildew growth, which thrives in a warm, humid environment. Lack of ventilation and moisture control can cause mould spores in the air to settle and grow.
Why does my house get so dusty overnight?
Houses can get dusty overnight due to pet shedding, dead skin cells sloughing off occupants, HVAC systems circulating dust particles, open windows bringing in outdoor dust, and lack of thorough dusting. Air currents from ventilation systems also disturb settled dust.
Conclusion
Bathrooms tend to accumulate dust quickly due to the high humidity and lack of ventilation. Frequent showering adds moisture to the air, while the tile and glass surfaces provide no fabric to collect dust. Poor airflow also allows dead skin cells and other dust particles to settle on surfaces. Regular cleaning and improving ventilation can help reduce dust buildup.