This blog post examines whether bathroom extractor fans are effective at removing humidity and odours from bathrooms.
With many homes having increased insulation, cheap off-the-shelf extractor fans often lack the power needed for proper ventilation.
Read on to learn how bathroom fans work and tips for selecting a model that will keep your bathroom fresh.
Do Bathroom Extractor Fans Work?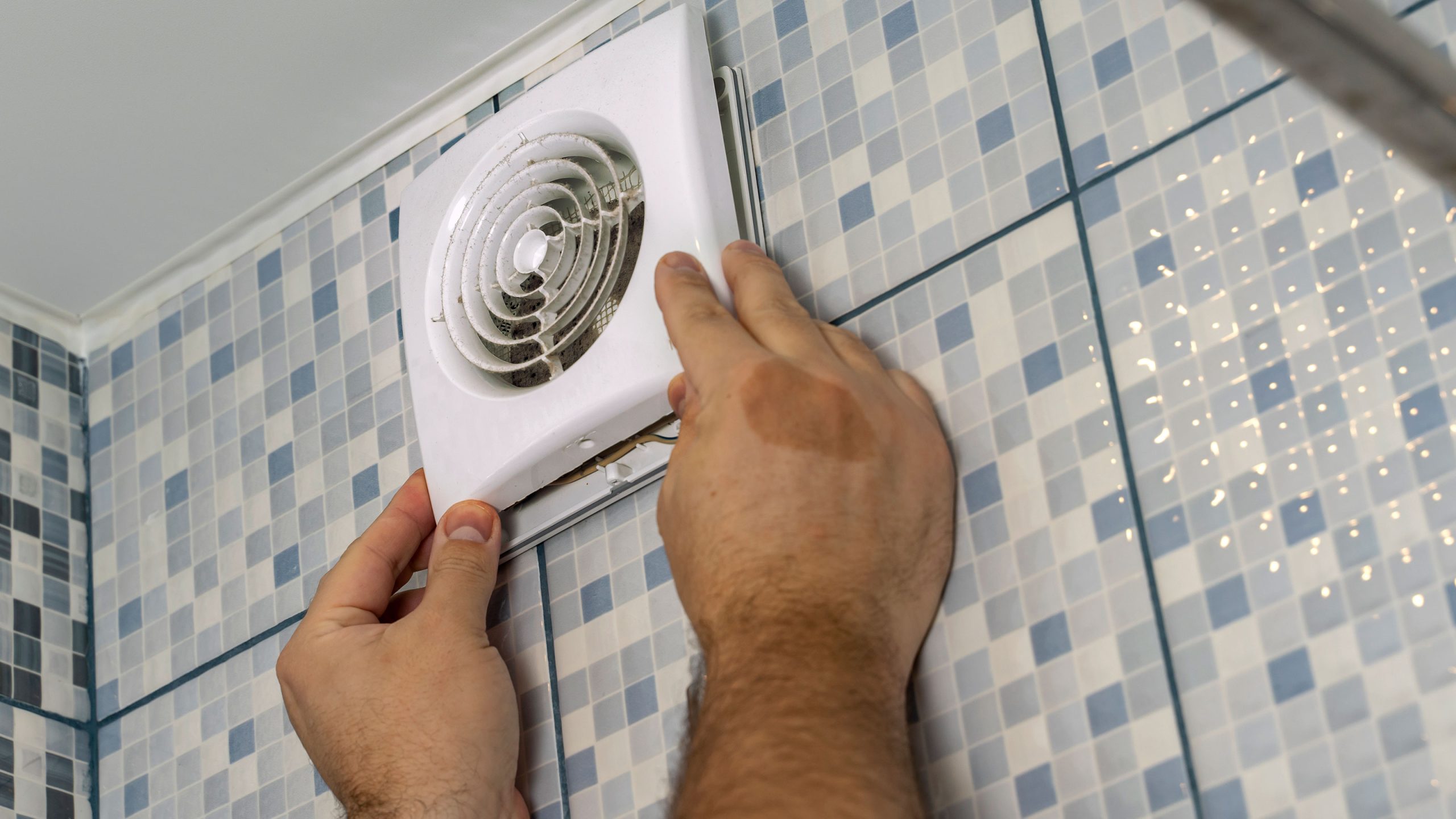 Yes, bathroom extractor fans work well to remove humidity, condensation, odours, and stale air from bathrooms.
They are an effective way to actively ventilate a bathroom and prevent moisture buildup that can lead to mould growth and damage over time.
Extractor fans are designed to efficiently remove air from the room and expel it outside through ducting.
Key Points
Extractor fans actively remove humid, stale air from bathrooms
They help control condensation, and moisture and prevent mould growth
Fans use minimal electricity and are affordable to install
Our Opinion
In our experience fitting bathroom extractor fans, we've seen first-hand how well they work to improve air circulation and quality.
We highly recommend installing a good quality, adequately powered extractor fan in most bathrooms to maintain a healthy environment and prevent deterioration from excess moisture over time.
How Do Bathroom Extractor Fans Work?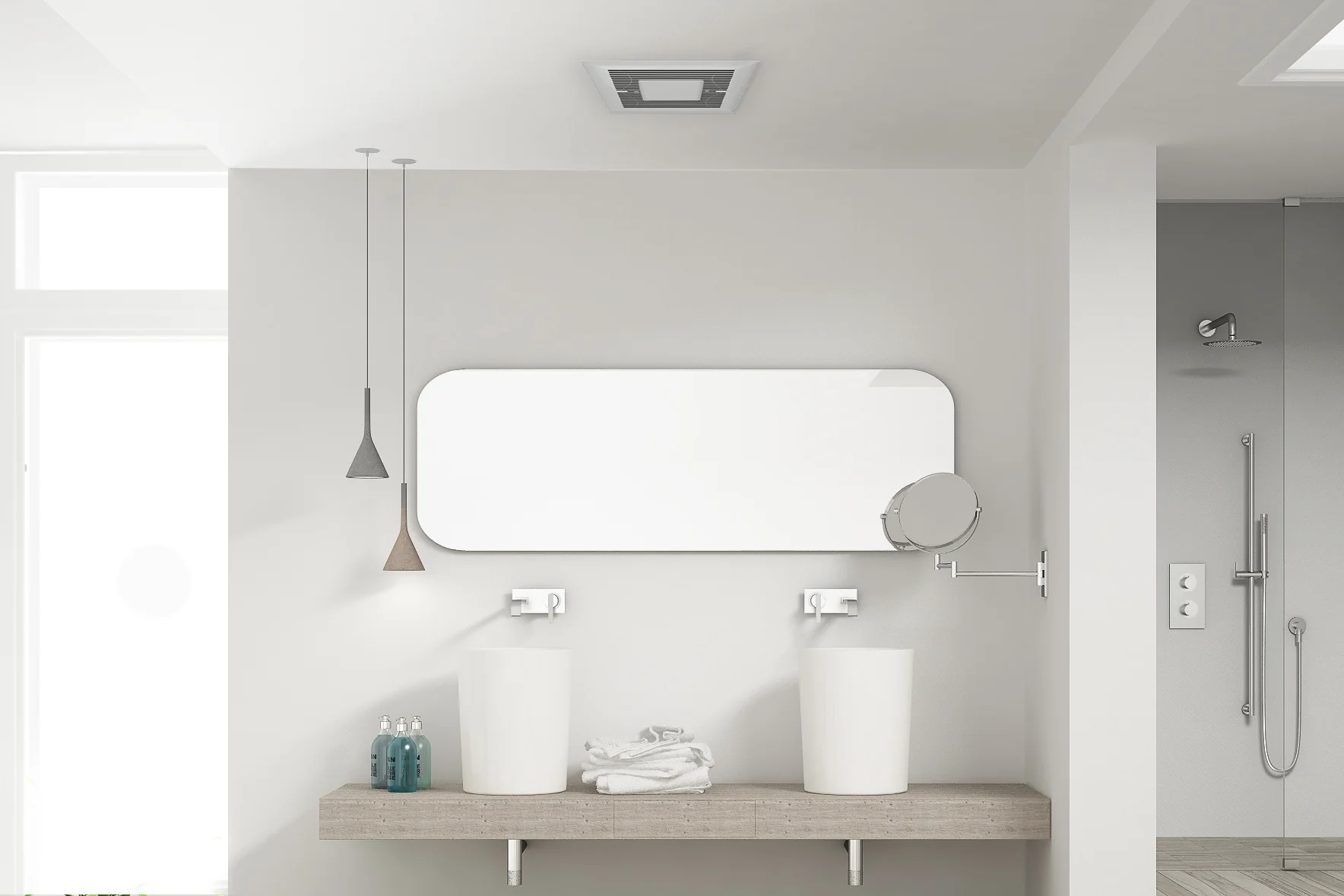 Bathroom extractor fans serve an important purpose—removing humid, stale air from the room. When you shower or bathe, the warm water adds a significant amount of moisture to the air.
Without proper ventilation, this humidity has nowhere to go. It condenses on surfaces, allowing mould and mildew to grow. Lingering odours from bathroom activities also get trapped.
Extractor fans are designed to tackle these issues. They are electrically powered motors attached to ducting that leads outside. When turned on, they pull air from the bathroom and expel it outdoors. This constant air exchange brings in fresh, dry oxygen while removing damp, smelly particles.
For an extractor fan to work effectively, it needs to be powerful enough to exchange all the air in a bathroom every 10-15 minutes. Cheap, low-powered fans often struggle to achieve this. Consider having a unit professionally fitted that is rated for the size of your bathroom and level of insulation. Well-positioned models with humidity sensors and timers work best to actively combat moisture and odours.
Overall, bathroom extractor fans can make a real difference in controlling humidity and smell when appropriately sized and installed. Selecting a quality fan and using it regularly helps ensure a fresh, mold-free bathroom environment.
How Do Bathroom Extractor Fans Remove Moisture?
Extractor fans are effective at removing humidity and moisture from bathrooms through a simple ventilation process. When turned on, the fan motor spins an impeller which draws air through vents or grilles into ducting that leads outside. This creates negative air pressure, pulling moist air out while drier replacement air flows in through cracks around doors and windows.
The constant cycling of air by an extractor fan ensures humid air generated from shower steam, baths, sinks, etc., gets expelled from the room before it can condense on surfaces. Warm, wet air is exchanged for cooler, drier air. The moisture is vented out of the home, preventing it from soaking into ceiling tiles, drywall, wallpaper, etc., where mould and mildew can grow.
For best moisture removal, position the fan near sources of humidity like showers or tubs. Let it run for 10-15 minutes after bathing to clear residual humidity. Models with humidity sensors turn on automatically when moisture levels rise, while timer controls provide hands-free operation. With regular use, extractor fans are highly effective at managing bathroom humidity.
What Affects Bathroom Extractor Fan Performance?
Several factors influence how well a bathroom extractor fan performs at removing moisture:
Fan power – More powerful fans shift more air. Look for models rated for good air extraction (measured in litres/second).
Ducting – Smooth rigid ducting is best. Flexible ducting or ducts with kinks reduce airflow.
Venting – Vents should lead directly outside, not just into the attic or crawlspace.
Sizing – Fans should be sized for the bathroom's square footage. Undersized units won't effectively ventilate.
Location – Install as close to moisture sources as possible for best humidity control.
Maintenance – Clean fan grilles and ducts regularly so dust doesn't impede airflow.
Choosing a suitable powerful fan, with good ducting leading directly outside, sized right for the space, placed appropriately, and maintained regularly will ensure it performs well at removing humidity from your bathroom.
Common Problems with Bathroom Extractor Fans
Several issues can crop up with bathroom extractor fans that hamper their effectiveness:
Weak airflow – Caused by undersized, low-power, or worn-out fans. Upgrading to a more powerful model can help.
Excessive noise – Faulty bearings, imbalanced blades or poor mounting can cause annoying noise. Replacing older fans reduces noise.
Leaking – Condensation dripping from vents indicates improperly sealed ductwork. Resealing duct joints fixes this.
Short cycling – Fans turning off too soon fail to adequately ventilate. Adjusting timer settings prevents short cycling.
Improper venting – Vents blocked by bird nests or leading merely into attics trap moisture. Direct venting outdoors is essential.
Blocked airflow – Dust buildup impedes performance over time. Regular cleaning maintains airflow.
Addressing these common bathroom fan issues through upgrades, maintenance, repairs and proper installation will ensure optimal moisture removal from your bathroom.
Improving Extractor Fan Effectiveness
Several steps can boost the performance of your bathroom extractor fan:
Increase size – Larger fans move more air. 120 to 150 CFM is ideal for most bathrooms.
Add multiple fans – Using two or more smaller fans can also improve airflow.
Install higher CFM model – Selecting a more powerful fan, rated at least 80 CFM, enhances ventilation.
Replace old fan – Newer fans are quieter and more efficient at moisture removal.
Clean fan and ducts – Regular cleaning prevents dust buildup from reducing airflow.
Seal duct joints – Resealing all duct connections prevents leakage and maximizes extraction.
Vent fan outside – Direct outdoor venting is far superior to venting into attics.
Use timer switch – Timer settings ensure the fan runs long enough to clear moisture, usually 10-15 minutes after showering.
Add humidity sensor – Humidity-activated fans automatically turn on as needed.
With some strategic upgrades and proper maintenance, your bathroom extractor fan can work like a charm at pulling out moisture and odours.
FAQ
Is an extractor fan worth it in the bathroom?
Yes, an extractor fan is worth installing in a bathroom. It helps remove humidity and condensation, preventing mould growth and potential damage. An extractor also removes odours and improves air quality.
Do bathroom extractor fans use a lot of electricity?
No, bathroom extractor fans use very little electricity – typically between 5 to 36 watts. This is a small amount compared to other household appliances.
Is it bad to not have an extractor fan in the bathroom?
Yes, not having an extractor fan can lead to excess moisture, condensation issues, potential mould growth, odours and deterioration over time. An extractor helps control humidity and maintain a healthier bathroom environment.
Is a bathroom extractor fan better than an open window?
Yes, an extractor fan is more effective than an open window alone. The fan actively extracts air, while an open window relies on passive airflow. An extractor also works when windows are closed and helps prevent drafts.
Conclusion
In conclusion, bathroom extractor fans are an effective and affordable way to remove humidity, condensation, and odours and improve air quality. Models with adequate power are necessary for most homes. Extractor fans use minimal electricity and help prevent potential mould issues and damage from excess moisture. For better air circulation than just an open window, installing an extractor fan is recommended in most bathrooms.