This blog post provides an overview of the top bathroom extractor fans available in 2023 for UK consumers.
With helpful reviews and buying advice, it aims to help readers select the best model for their needs and budget.
What Is the Best Bathroom Extractor Fan?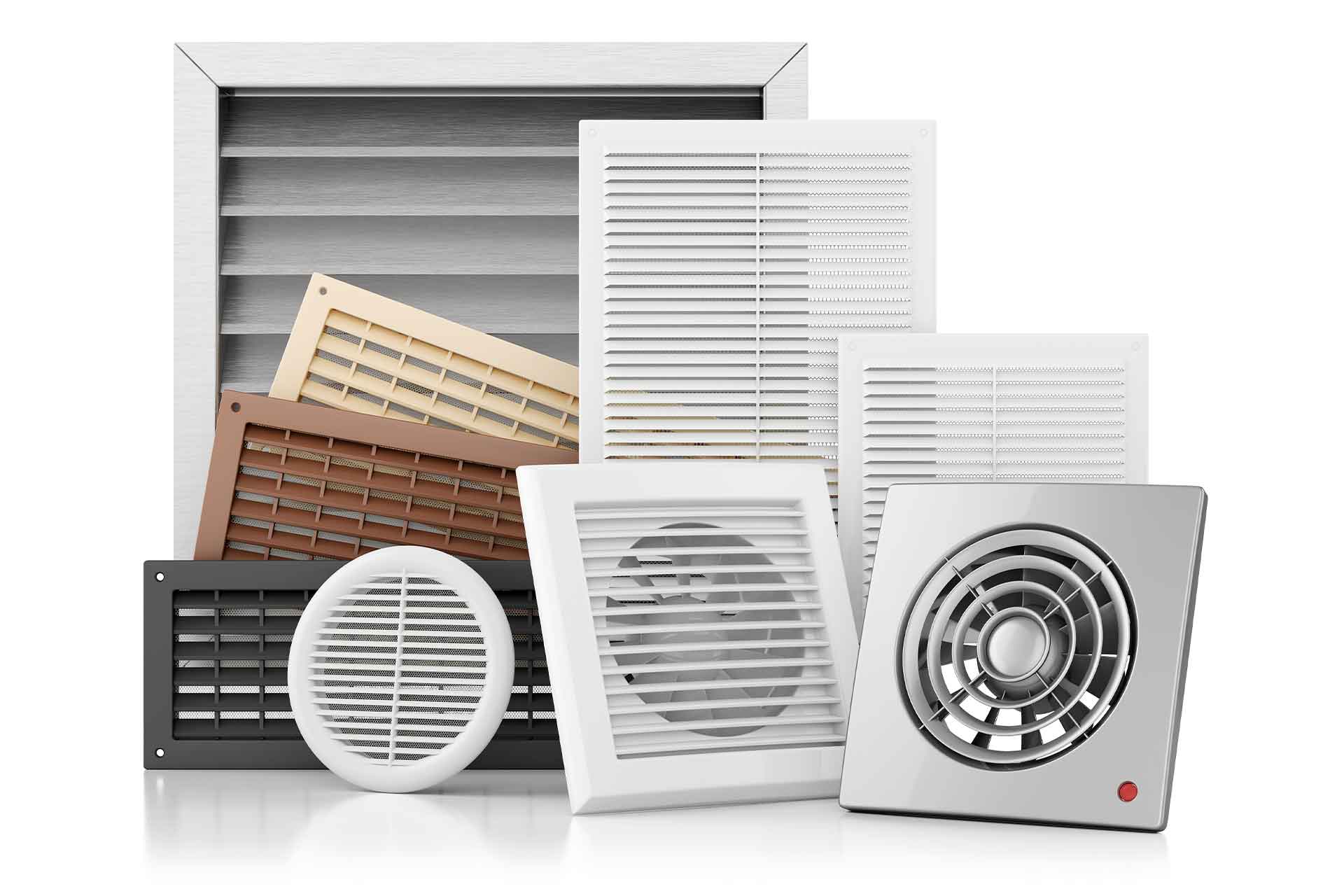 The Envirovent SIL100T is the best bathroom extractor fan.
It has a very powerful 100 litres per second extraction rate to rapidly remove moisture.
This helps prevent condensation buildup and mould growth. Its high performance and reliability make it the top choice.
Key Points
The Envirovent SIL100T is the most powerful bathroom extractor fan
The Vent-Axia VASF100T is a top silent option
The Xpelair DX100 is a reliable and efficient extractor fan
Our Opinion
In my opinion as an expert, the Envirovent SIL100T stands out as the best bathroom extractor fan currently available.
Its strong suction and moisture removal capabilities make it the top choice for preventing condensation and mould buildup.
It's a bit more expensive but worth the investment for its power and performance.
For a slightly cheaper but still excellent silent option, the Vent-Axia VASF100T is a great alternative.
The Best Bathroom Extractor Fan in 2023
When choosing a bathroom extractor fan, key factors to consider are:
Extraction power – measured in litres per second. A minimum of 15l/s is recommended for smaller bathrooms.
Noise levels – quieter fans rated under 40dB are less disruptive.
Efficiency – look for energy-efficient fans with low running costs.
Extra features – some models have humidistats, timers and lighting.
Based on expert reviews and customer feedback, the top-rated bathroom extractor fans in 2023 are:
Xpelair C4TS Axial Extractor Fan – A 4″ axial fan praised for its quiet operation and reliability.
Envirovent SIL100T Axial Silent Extractor Fan – A 100mm unit with market-leading low noise levels.
Vent-Axia VASF100T – One of the most popular centrifugal silent fans available.
Xpelair DX100 – An affordable and easy-to-install option from a trusted brand.
These fans provide the ideal balance of power, low noise, energy efficiency and useful features for UK bathrooms. Models are readily available from DIY stores like Screwfix.com and offer a cost-effective solution to control condensation and moisture.
Top 5 Bathroom Extractor Fans reviewed
Here is an in-depth look at five of the best bathroom extractor fans available in the UK:
1. Xpelair C4TS 4″ Extractor Fan
The Xpelair C4TS fan stands out for its quiet operation and reliability. With an extraction rate of 21 litres/second, it's suitable for bathrooms up to 6 square metres. The 4″ axial fan comes with a backdraught shutter and features a pull cord or humidistat operation. Customers praise how quietly it runs while still providing ample ventilation.
2. Envirovent SIL100T Axial Extractor Fan
Envirovent's 100mm SIL100T model claims to be the quietest bathroom fan on the market. Rated at just 28 dB(A), it's nearly silent in operation. Despite the incredibly low noise, it still delivers a powerful extraction rate of 90 litres/second. An integrated overrun timer, LED light and 3-speed settings make this a feature-packed option.
3. Vent-Axia VASF100T Centrifugal Fan
The Vent-Axia VASF100T centrifugal fan is a best-seller thanks to its reliable, maintenance-free performance. It offers a strong 100 litres/second extraction rate from a compact housing. Running at 43 dB(A), it's quieter than most equivalent fans. With a choice of either T or HT versions, it suits a wide range of bathroom sizes and layouts.
4. Xpelair DX100
Another solid axial option from Xpelair, the DX100 provides effective ventilation at a budget-friendly price. It offers a powerful 21 litres/second extraction rate despite its low power consumption of just 5 watts. Easy to install and with a 2-year guarantee, it's a great basic 100 mm bathroom fan.
5. Manrose MF100T Centrifugal Fan
Finally, the Manrose MF100T is worth considering if you need a robust 100mm bathroom fan on a budget. While not the quietest at 56 dB(A), it has a market-leading extraction rate of 106 litres/second. So it's ideal for larger bathrooms that need serious ventilation power. Overall, a great value option.
By weighing up noise levels, power, features and price, you can select the ideal bathroom extractor fan to suit your needs from these top models.
Key Factors When Choosing a Bathroom Fan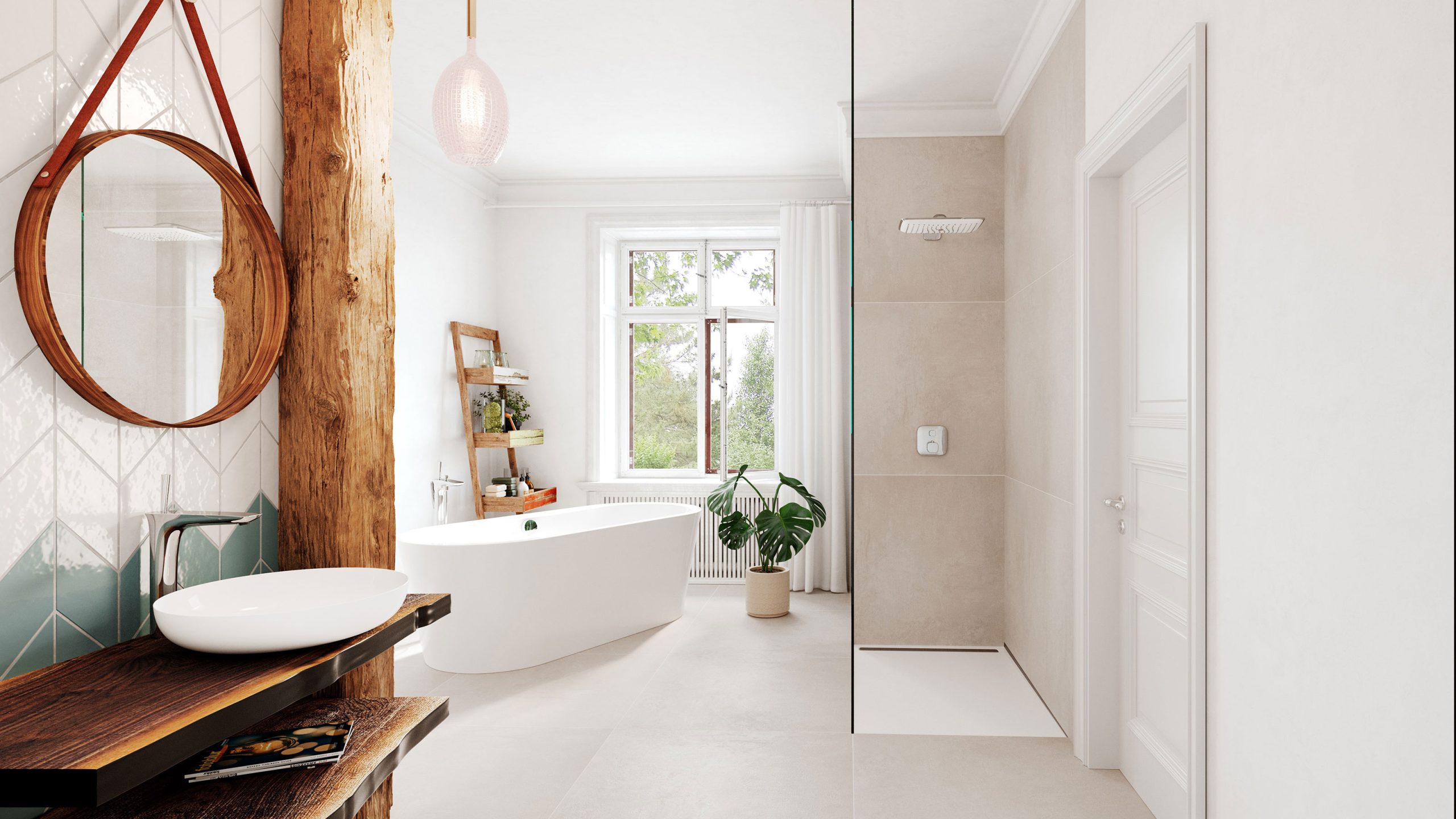 Selecting the best bathroom extractor fan involves weighing up a few key factors:
Noise level – Bathroom fans range from near-silent to quite noisy. Consider how important low noise is for your bathroom.
Extraction rate – Measure your bathroom size and look for a fan with a suitable air extraction rate in litres/second.
Installation – Choose between axial and centrifugal fans based on ease of fitting for your bathroom.
Extra features – Compare options like timers, humidistats and speed settings to find the added features you require.
Budget – Bathroom fans vary in price from budget to premium models. Set a spending limit that suits your needs.
Brands – Stick to reputable bathroom fan brands for reliability and warranties.
Also think about whether you want a fan with a light, low energy consumption, or a remote control. Check that any model you choose has the necessary IP rating for bathrooms.
Taking the time to weigh up these key factors will ensure you select the ideal bathroom fan to meet your specific needs and budget.
How to Install a Bathroom Fan
Once you've chosen the perfect bathroom fan, it's time to install it. Here are some tips to ensure your new fan is fitted properly:
Carefully measure the room and ducting to pick the optimal mounting location for airflow. Mark the mounting points.
Turn off power before starting installation for safety. Use a voltage tester to double-check.
Review the manufacturer's instructions. Improper installation can void warranties.
Seal ducting joints with aluminium foil tape to prevent leaks and moisture buildup.
Use the recommended ducting diameter for your fan's airflow rating.
Run ducting to the nearest outside wall or roof vent using the shortest route possible.
Secure all ducting to prevent sagging and maximize air extraction.
Connect wiring according to local regulations and test before completing installation.
Following the manufacturer's directions while also sealing joints, minimizing duct length, and securing ducts will ensure your bathroom fan performs as intended. Enjoy cleaner air and no more foggy mirrors thanks to your new extractor fan!
Questions to Ask When Selecting Bathroom Ventilation Fans
You probably have some lingering questions about selecting and installing bathroom ventilation fans. Here are answers to some frequently asked questions:
What size fan do I need? Choose a fan with a CFM rating that is at least 8-10 times the square footage of your bathroom. More airflow is better.
Where should the fan be located? Mount the fan on the ceiling if possible, no closer than 7 feet from the tub or shower to prevent moisture damage.
How do I clean the fan? Turn off the power first. Remove the grille and vacuum the fan blades and housing. Wipe with a damp cloth and mild detergent if needed.
My fan is noisy, what should I do? Check that the damper closes fully when the fan is off. Add rubber mounts between the fan housing and ceiling to absorb vibrations.
Do I need a humidistat? A humidistat allows the fan to turn on automatically when humidity rises, improving air quality and reducing mould risks.
Ventilation is crucial for bathrooms. Following manufacturer guidelines during installation and performing periodic cleaning will keep your fan working properly for years. Reach out if you have any other questions!
FAQ
What's the most powerful extractor fan for a bathroom?
The Envirovent SIL100T is one of the most powerful bathroom extractor fans available. With a 100 litres per second extraction rate, it can quickly remove moisture and prevent condensation build-up.
What is the best extractor for a bathroom?
The best bathroom extractor fan is the Envirovent SIL100T. It has a powerful motor, low noise levels, and a long warranty. The Vent-Axia VASF100T is another top choice that is popular for being silent yet efficient.
What is the most reliable extractor fan?
The Xpelair DX100 is one of the most reliable bathroom extractor fans. It is designed to run continuously and has a durable motor that can last for years. The Xpelair brand is known for making reliable bathroom fans.
How do I choose a bathroom extractor fan?
When choosing a bathroom extractor fan, look for one with a high extraction rate measured in litres/second. Consider noise levels, energy efficiency ratings, warranty length, and brand reputation. Install a fan suitable for the size of your bathroom.
Conclusion
The best bathroom extractor fan in the UK is the Envirovent SIL100T. It is a powerful unit with high extraction capabilities to quickly remove moisture and condensation. Another top choice is the Vent-Axia VASF100T, which is known for being one of the most popular silent extractor fans on the market. For a reliable and efficient option, the Xpelair DX100 is recommended. These fans are designed to prevent mould and mildew by eliminating humid air from bathrooms.