This article provides a helpful overview of common roofing materials used in the UK.
With so many options, it can be hard to know exactly what your roof is made from.
Read on to learn more about identifying different roofing types and materials.
What Is My Roof Made Of?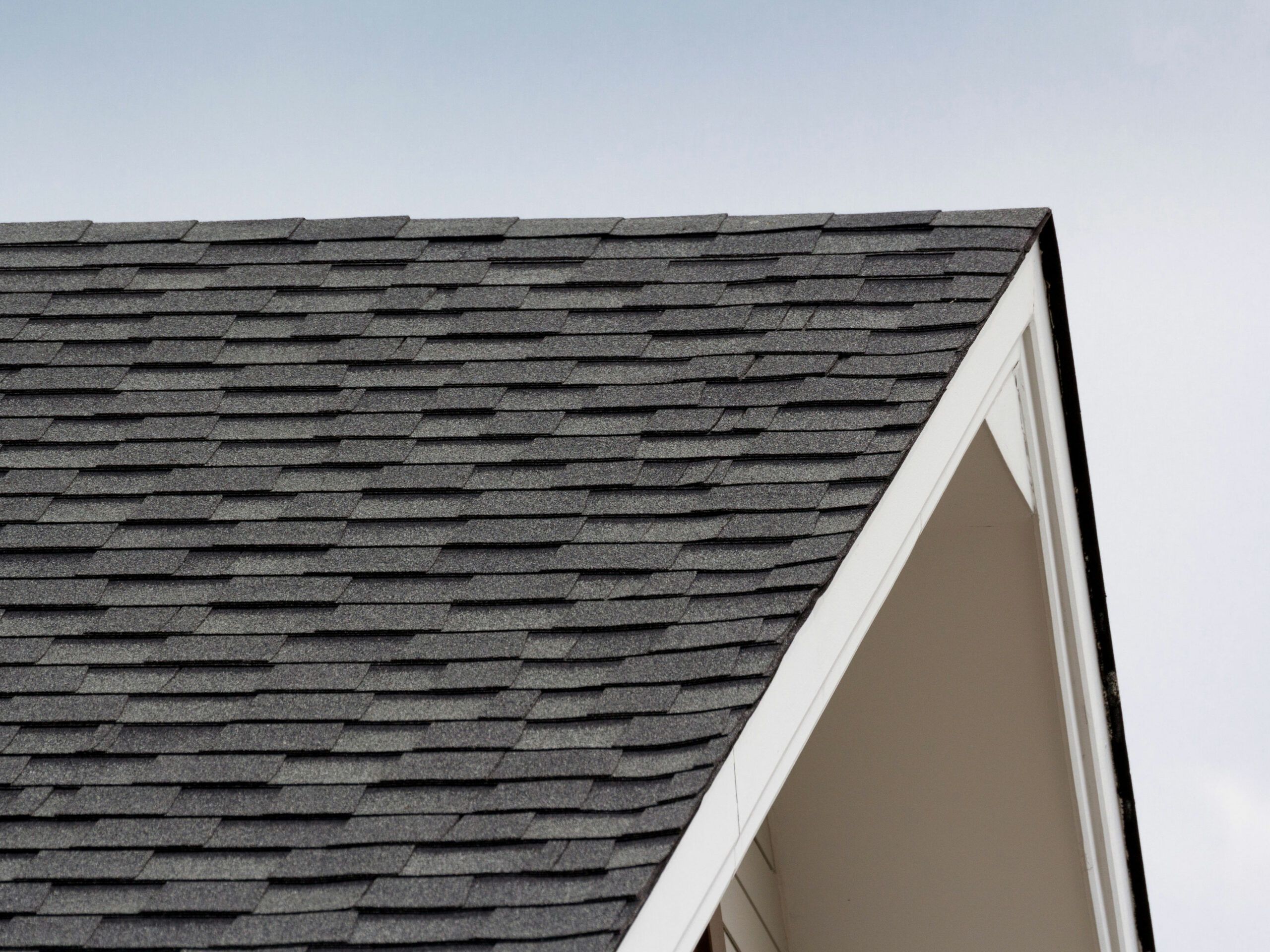 Our roofs are likely made of concrete or clay tiles, which are very common roofing materials used on homes in the UK.
These tile materials provide durability, insulation, and protection from rain and wind.
The specific tile material depends on factors like cost and architectural style when the house was built.
Hence, identifying the roofing material provides insight into the construction methods used for the home.
Key Points
Clay and concrete tiles are the most common roofing materials in the UK.
Slate and asphalt shingles are also used, especially in certain regions.
Gabled roofs with tiles or slate are typical for many homes.
Our Opinion
Knowing your roofing material is useful when considering repairs or replacement.
We recommend inspecting your roof regularly and fixing any issues to prevent costly damage.
Proper roof maintenance depends on the material – tiles may need repointing, and slate may need replacement over time.
If unsure, consult a roofing specialist to identify your roof type.
With proper care, most roofing materials can last for decades.
Types of Roofing Materials in the UK
When inspecting your home's roof, look for key features that indicate the type of material used. Here are some of the most common roofing types found on British properties:
Clay tiles – These traditional roof tiles come in a range of shapes and colours like red, brown, and grey. Look for overlapping rows of curved or flat tiles made from fired clay.
Concrete tiles – Similar to clay tiles, these are made from cement and sand. They also have a slightly mottled colour and texture.
Slate tiles – Slate is a metamorphic rock that splits into thin shingles. Slate roof tiles also have an irregular shape and muted colours like grey, purple, or green.
Asphalt shingles – Shingles are made from asphalt-coated fibreglass mats or organic paper. They often have decorative mineral granules and come in different styles like 3-tab or architectural.
Metal panels – Corrugated and standing seam metal panels made of steel, aluminium, or copper are common on industrial buildings.
Wood shakes and shingles – Saw-cut wood shakes have a rustic, uneven appearance. Shingles have a more uniform, smooth face and tapered edge.
Tile materials like terracotta, zinc, and glass are less common but provide unique visual interest.
If you're still unsure what your roof is made of, consult a professional roofer. They can identify the roofing material and advise on any repairs or replacements needed. With this in mind, you'll be better equipped to understand the options and determine what's on your roof.
Asphalt Shingle Roofs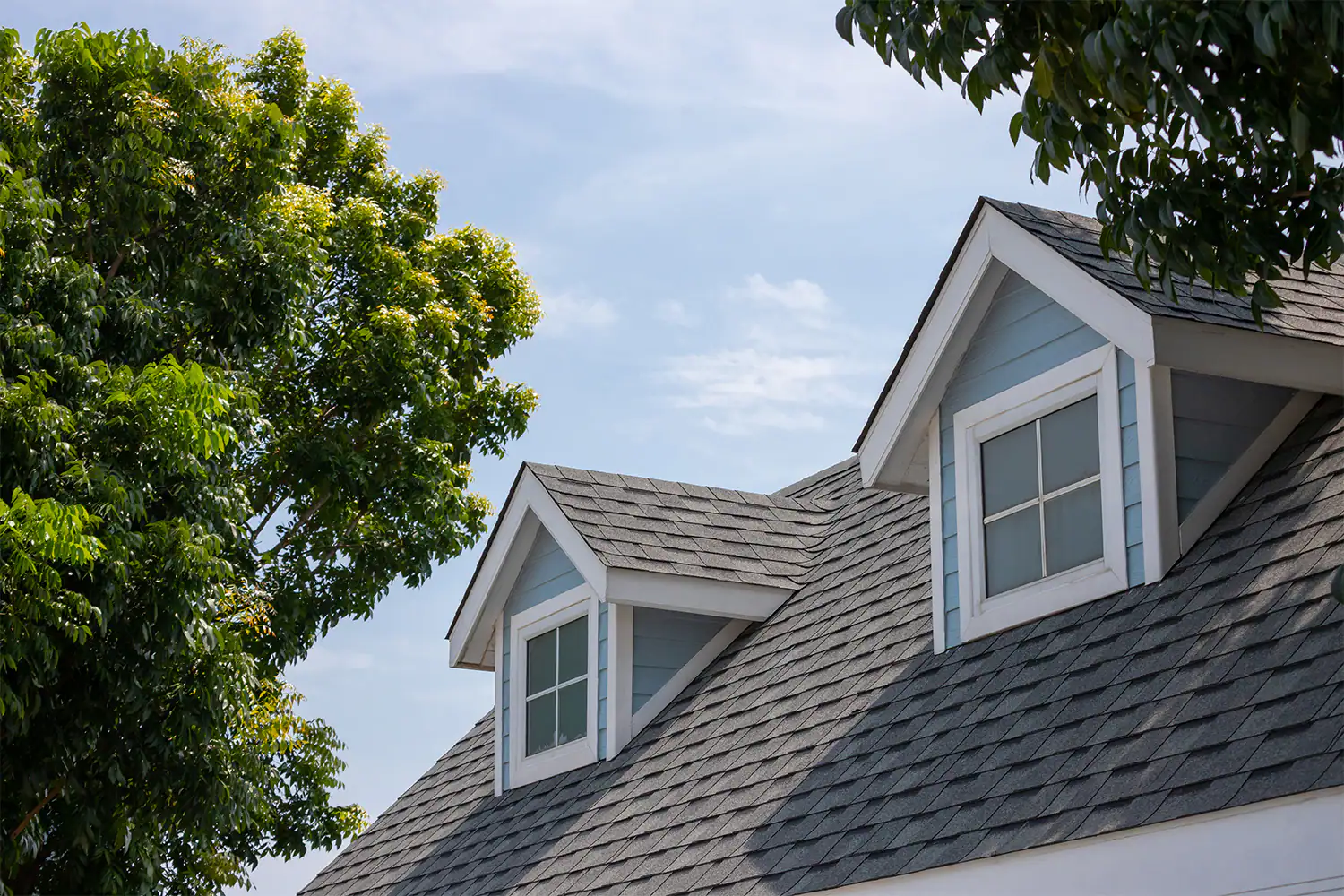 Asphalt shingles are one of the most popular roofing materials in the UK. Here's what to know about asphalt shingle roofs:
Asphalt shingles come in two main types — 3-tab and architectural. 3-tab shingles have a simple rectangular design. Architectural shingles have a more irregular shape and texture.
Shingles are made from a fibreglass mat or organic paper base coated with asphalt. The asphalt provides waterproofing while the mat gives strength.
Mineral granules are often pressed into the asphalt coating to add durability and create different colours and patterns.
Asphalt shingles are budget-friendly and easy to install. However, they are less durable than other materials like metal or slate.
Shingles require proper ventilation to prevent heat and moisture buildup, which can damage the roof. Regular maintenance is needed.
Asphalt shingles generally last around 15-30 years before needing replacement. High winds, storms, and improper installation can shorten lifespan.
When replacing an asphalt shingle roof, consider upgrading to a more durable material like metal or composite to avoid future repairs.
With proper installation and care, asphalt shingles can provide years of reliable protection. So, inspect your roof regularly and address any issues to maximize longevity.
Metal Roofing
Metal roofs are growing in popularity in the UK for their durability and longevity. Here's what to know:
Metal roofs are constructed from steel, aluminium, copper or other metals. Steel with a baked-on enamel coating is the most common.
Compared to asphalt shingles, metal roofs are lighter, more durable, and longer-lasting – up to 70 years with proper installation!
Metal reflects heat and solar radiation. This can lower cooling costs in summer. Proper insulation helps prevent condensation and heat loss in winter.
Metal comes in a variety of colours and can be made to mimic slate, shingles, or tiles. Standing seam metal roofing has a clean, contemporary look.
Upfront cost is higher than asphalt shingles but the long lifespan offsets replacement costs. Energy efficiency provides additional savings.
Regular cleaning and inspection are important to prevent rust and identify potential leaks early. Snow and debris should be cleared quickly.
Overall, a metal roof provides durability with minimal maintenance. The longevity and energy efficiency make it a smart investment for many homes.
When evaluating your roof, consider metal as a resilient and sustainable option. Therefore, ensure that you hire an experienced installer to ensure proper setup and performance.
Clay Tile Roofs
Clay tile roofs are a classic and attractive roofing choice found in many older homes in the UK. Here's what to know about clay tile:
Clay tiles are made from natural clay that is fired in a kiln for hardness and weather resistance.
Shapes include flat, interlocking, and round barrel tiles. Colours range from red, brown, and grey to more unique shades like purple, green, or blue.
Compared to asphalt shingles, clay tile is more durable, with a lifespan of over 100 years. However, it is heavier and more expensive.
Due to the weight, roof framing may need reinforcement. Proper installation is crucial to prevent leaks and cracks.
Clay tiles require regular inspections, repairs and replacement of broken or missing tiles to maintain water tightness.
Clay tile provides character and charm, complementing traditional home styles. It's a sound investment if properly maintained.
When evaluating your roof, consider classic clay tile for its beauty, durability and value enhancement. So, be sure to have an experienced roofer handle any repairs or replacements.
Cedar Shake Roofs
Another natural roofing material, cedar shake provides a rustic, organic look. Here's what to know about cedar shake roofs:
Cedar shake is made from Western Red Cedar, a rot-resistant softwood. The wood is hand-split for a rough, uneven texture.
Unfinished, natural cedar shake weathers to a silver-grey patina over time. It can also be treated for colour retention.
Cedar is lightweight yet very durable. Properly installed and maintained roofs can last 30-50 years.
Due to the irregular shape of shakes, installation requires additional skill to create a watertight barrier.
Expect to pay more for both materials and labour compared to asphalt shingles.
Cedar shake requires ongoing maintenance as the wood naturally cracks and splits over time.
The natural look pairs well with rustic, craftsman, and mountain-style homes.
For a unique, woodsy character, cedar shake is a distinctive roofing choice. Be sure your roof's structure can support the weight and have an experienced installer handle the job.
FAQ
What materials are used for roofs in the UK?
The most common roofing materials used in the UK are clay tiles, slate, concrete tiles, and asphalt shingles. Clay tiles account for around 70% of all roofing. Slate is also very popular, especially in Scotland and Wales.
What type of roof do you have in your house?
My house has a gabled roof covered in concrete tiles. This is a very common roof type for newer homes in the UK. The concrete tiles provide durability and protect the roof from rain and wind.
What is the roof of your house made of?
The roof of my house is made of concrete tiles. Concrete tiles are affordable, durable, and come in a variety of styles and colours. Moreover, they are fire-resistant and provide good insulation.
Can you identify the basic types of a roof?
The main types of roofs are gabled, hipped, flat, mansard, gambrel, shed, and butterfly. Gabled roofs are triangular and meet at a ridge. Hipped roofs slope downwards on all four sides. Meanwhile, flat roofs are horizontal. Mansard roofs are steep on the lower portion and flatter at the top. Gambrel roofs have two sloping sides on each side, while shed roofs slope in one direction. Butterfly roofs slope downwards from a central point.
Conclusion
In summary, roofing materials like concrete, clay, slate, and asphalt shingles are commonly used in the UK. The material used depends on factors like cost, weather conditions, and architectural style. Many homes have gabled roofs covered in tiles or slate. Identifying the roofing material and style provides insight into a building's construction. Overall, the roof is a critical component of any house, protecting it from the elements. Hence, careful selection of durable, insulating roofing materials tailored to the climate is key to a sound structure.