Roof shingles are a popular and affordable roofing solution used extensively in the UK.
This article provides a comprehensive overview of what a shingle roof is, the different types available, and their key benefits.
What Is a Shingle Roof?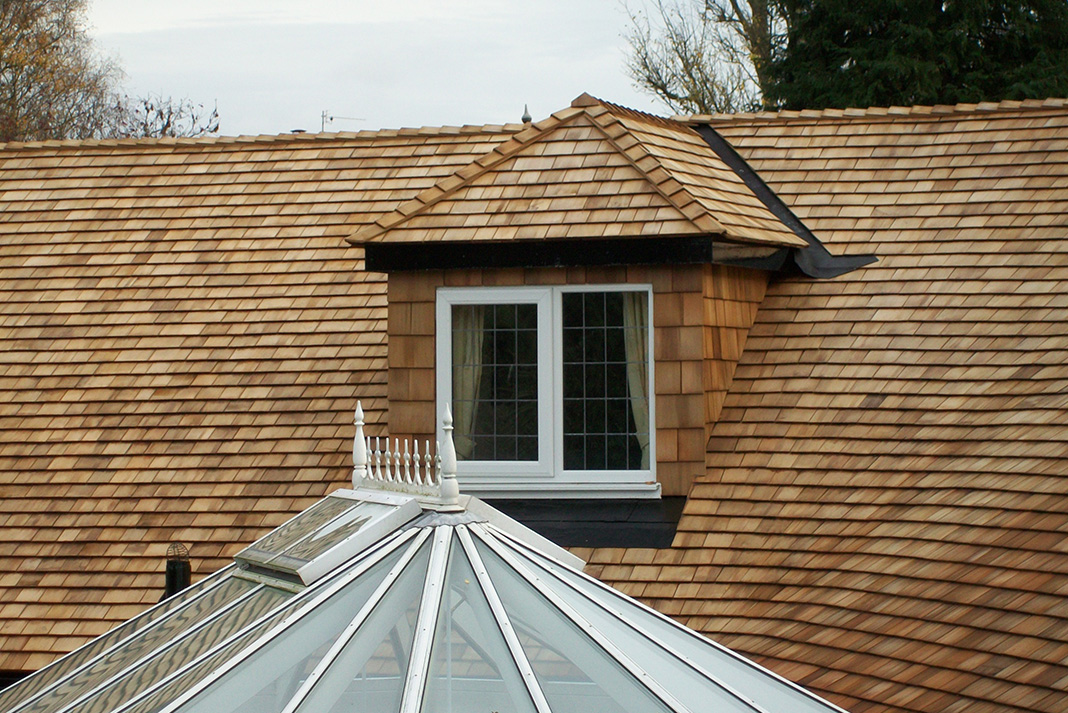 A shingle roof consists of small overlapping tiles made of asphalt, wood, slate, or composite materials.
Shingles are installed in rows, with each higher row overlapping the one below it to create a layered, water-resistant roof covering.
Key Points
– Shingles are small, overlapping tiles used to cover roofs
– Less common in the UK than in North America
– Provide an affordable and durable roof covering
– Come in many styles and materials like asphalt, wood, and composite
Our Opinion
While less prevalent in the UK than in other parts of the world, shingle roofs can still be a great option for certain homes.
Their affordability and durability make them an effective and low-maintenance roofing solution.
With modern materials and styles, shingles can also be very aesthetically appealing.
We believe shingle roofs deserve more consideration, especially for new builds and renovations where cost is a factor.
They provide an attractive and practical roofing solution.
What Are Roof Shingles?
Roof shingles are individual overlapping tiles that cover a roof. They come in regular and abstract patterns and are laid in courses from the eaves of the roof upwards. Shingles are flat, rectangular pieces made of asphalt, composite, or other roofing material.
Shingles consist of small, formed pieces that interlock to create a water and weather-resistant barrier. There are three main types of asphalt shingles: organic, fibreglass, and architectural/dimensional. Shingles are an affordable, durable, and customizable roofing option.
Key features of roof shingles include:
Overlapping design channels water away
Made of asphalt, wood, slate, or composite materials
Come in a variety of colours and patterns
Durable and weather-resistant
Easy to install and repair
In summary, roof shingles like asphalt shingles are an extremely popular roofing material in the UK due to their cost-effectiveness, durability, and versatility. Their overlapping pattern effectively sheds water while providing an attractive finish. If you're looking for a reliable, affordable roofing solution, roof shingles are a great option to consider.
Types of Roof Shingles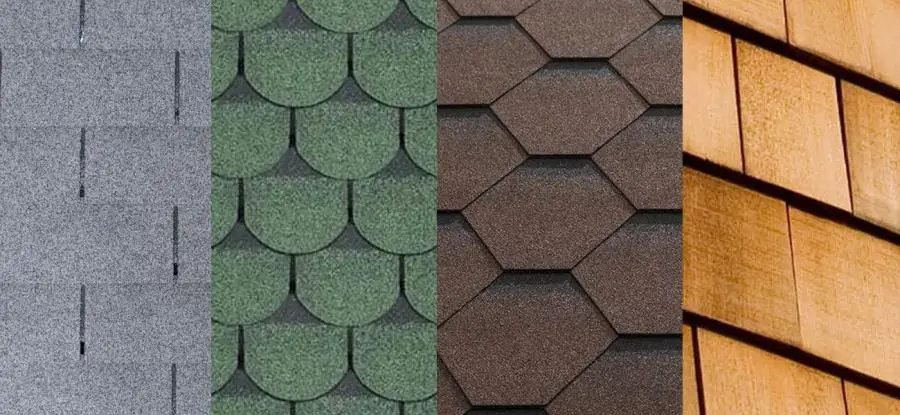 There are several types of roof shingles commonly used in the UK, each with its characteristics and benefits.
Asphalt shingles are the most popular type. They are made from fibreglass mats or organic paper soaked in asphalt and come in three varieties:
Organic shingles contain cellulose fibre and offer a traditional, textured look. They are not as durable as other options.
Fiberglass shingles contain fibreglass mats covered in asphalt and mineral granules. They are fire-resistant and more durable.
Architectural or dimensional shingles have a three-dimensional profile and offer a more distinctive, upscale look. They are the most durable type.
Slate shingles are made from natural slate stone and offer an elegant, upmarket appearance. They are expensive but extremely durable, with a lifespan of up to 100 years.
Wood shingles like cedar are a natural, eco-friendly choice. They have a rustic, organic look but require more maintenance than other types.
Composite shingles blend asphalt with plastic, rubber, or recycled materials for increased durability and sustainability. Brands like Gerard Roof Tiles offer composite options.
Metal shingles like steel, copper, or aluminium provide excellent weather resistance. They are lightweight, easy to install, and long-lasting.
Knowing the different shingle types available helps you pick the right material for your roofing needs and budget. Consult a reputable roofer for recommendations on the best types for your home.
Benefits of Shingle Roofs
Shingle roofs offer several advantages that make them a popular roofing choice for many homes. Here are some of the key benefits:
Durability – Asphalt and composite shingles are designed to withstand exposure to sun, rain, wind and other elements. With proper installation, they can last 20-30 years.
Affordability – Shingles are relatively inexpensive compared to other roofing materials. Asphalt shingles especially provide an affordable option.
Easy installation – Shingles are lightweight and come in manageable pieces that are quicker to install than roofing alternatives. This makes them cost-effective.
Variety – Shingles come in a wide range of colours, textures and styles. This allows homeowners to match their roof to their home's aesthetic.
Low maintenance – Unlike wood or slate, shingles don't require regular sealing or treatments to sustain their performance.
Weather resistance – Quality shingles are designed to withstand rain, wind, snow and ice. Their layered construction helps prevent water infiltration.
Fire resistance – Materials like fiberglass make shingles fire-safe. Properly installed, they protect from wildfires.
Curb appeal – Architectural shingles with dimensional profiles can enhance the kerbside attractiveness of a home.
Shingles offer the perfect blend of affordability, durability, and aesthetic options. Consult a roofer to determine which shingle type suits your home best.
Disadvantages of Shingle Roofs
While shingle roofs have many benefits, there are some potential drawbacks to consider as well:
Limited lifespan – The average asphalt shingle roof lasts 20-30 years. For a long-lasting roof, other materials like metal or slate may be preferable.
Vulnerability to weather – Storms can damage shingle roofs more easily than metal or tile. High winds and hail are especially concerning.
Potential for leaks – Improper installation or ageing/warping shingles can lead to leaks. Flat shingle roofs are more prone to leaking.
Regular maintenance – To get the most life out of shingles, you must perform annual inspections and repairs. Ignoring small issues can lead to bigger problems.
Difficult repairs – Fixing a few damaged shingles is easy, but significant issues like curling and tearing require re-roofing the entire area.
Limitations for complex roof shapes – Shingles work best on simple gable roofs. Complex shapes like domes or turrets may require custom shingles.
Not eco-friendly – Most shingles end up in landfills. Alternatives like wood shakes are more environmentally friendly.
Potential fire risk – Although fire-resistant, ember exposure can still ignite shingles, especially older organic ones.
While shingles have downsides, they may still present the best overall value for many homeowners. Get professional guidance to pick the right roofing material for your needs and budget.
How to Maintain a Shingle Roof
Proper maintenance is key to maximizing the lifespan of a shingle roof. Here are some tips:
Inspect annually – Look for damaged, curled, or missing shingles after major storms. Catch issues early before water can penetrate.
Clear debris – Keep your roof clear of leaves, branches, and other debris that can lead to premature wear or clogged gutters.
Re-seal as needed – Seal any cracks around chimneys, skylights, and vents. This prevents leaks.
Consider re-coating – After 10+ years, re-coating with asphalt sealant can extend the life of 5-10 more years.
Trim overhanging trees – Prevent abrasion damage and excess shade by trimming back nearby trees.
Ventilate properly – Ensure attic and roof ventilation to prevent moisture buildup and ice dams.
Hire professionals – For major repairs like curly shingles or complete re-roofing, hire licensed roofing contractors.
Avoid walking on the roof – Only walk on the roof if essential to avoid broken shingles.
Routinely cleaning and inspecting your shingle roof allows you to address minor issues before they become costly replacements. Invest time and money into regular maintenance for long-term savings.
FAQ
What is a shingle on a roof?
Shingles are small, overlapping tiles used to cover roofs. They are typically made of asphalt, wood, slate, or composite materials. Shingles are installed in rows from the bottom of the roof up, with each higher row overlapping the row below it to create a layered, water-resistant roof covering.
Why don't the UK use shingles?
Shingles are not as commonly used in the UK as in North America. UK roofs more often use slate or clay tiles rather than shingles. However, some homes in the UK do have shingle roofs, especially newer homes. Cost and local building traditions are factors in roofing material preferences.
Are roof shingles used in the UK?
Yes, roof shingles are used in some homes in the UK, especially newer builds. However, they are less prevalent than in North America. Clay tiles, slate, and metal sheets are more common UK roofing materials. Shingles can be found on some roofs but make up a small percentage of UK roofs compared to other roof types.
What are the advantages of a shingle roof?
Advantages of shingle roofs include:
– Cost – Shingles are typically cheaper than slate or tile.
– Weight – Shingles are lighter than many other roofing materials.
– Installation – Shingles are relatively easy to install.
– Variety – Shingles come in a wide range of styles and colours.
– Durability – Asphalt shingles can last 20-30 years with proper installation.
Conclusion
Shingle roofs are made up of small overlapping tiles, usually asphalt or wood. They provide an affordable, durable, and lightweight roof covering. While less common than slate or tile, shingles are used on some homes in the UK, especially newer builds. Key advantages are cost, variety, lightweight, and ease of installation.