Choosing the right underlayment for a tile roof is crucial to protect your home from moisture damage.
This article will explore the best options to use under tile roofs.
What Goes Under Roof Tiles?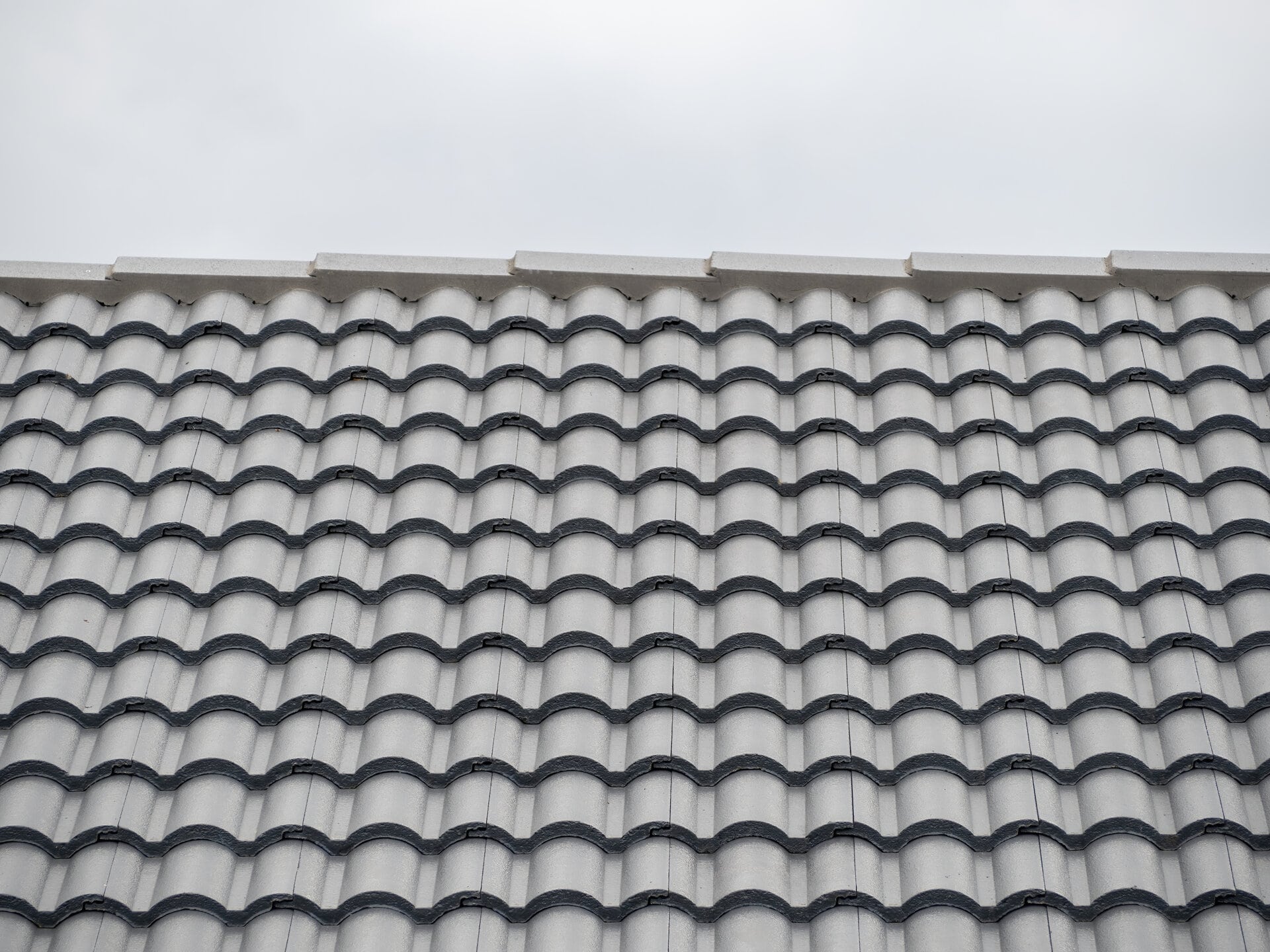 Roofing underlay or breathable membrane, usually roofing felt or VP membrane, should go under roof tiles to provide a protective barrier.
This allows moisture vapour to escape while protecting from wind, rain and snow entering the roof space.
Underlay is an essential component under tiles.
Key Points
– Breathable underlay like roofing felt provides a protective layer under tiles
– Membranes allow water vapour to escape from the roof space
– Underlay prevents weather damage and moisture build-up
Our Opinion
In our experience, installing high-quality breathable underlay under roof tiles is crucial.
We always recommend using a reputable VP membrane or roofing felt to provide that vital protective barrier.
Underlay prevents expensive weather damage and moisture build-up over time.
Taking the time to properly install underlay leads to a long-lasting, protected roof.
Types of Underlayment for Tile Roofs
When selecting an underlayment for your tile roof, you have a few good options:
Felt Paper – This budget-friendly option is made of fibres soaked in asphalt. The most common type is 30-pound felt which provides a solid moisture barrier under tiles. Heavier 90-pound felt offers even better protection.
Synthetic Underlayments – Made from woven plastic fibres, these are more tear-resistant than felt. Options like Tyvek and Typar offer excellent water resistance under tiles.
Rubberized Asphalt – Membranes like Grace Ice and Water Shield are self-adhering underlayments made of rubberized asphalt. They form a fully waterproof layer under tiles.
Breathable Underlayments – These allow moisture vapour to escape from under the tiles. Types like roofing felt or vapour permeable (VP) membranes prevent moisture buildup.
No matter what underlayment you choose, proper installation is key. Be sure to follow manufacturer guidelines. With the right underlayment installed correctly, your tile roof will stay dry and protected from the elements.
Felt Underlayment Pros and Cons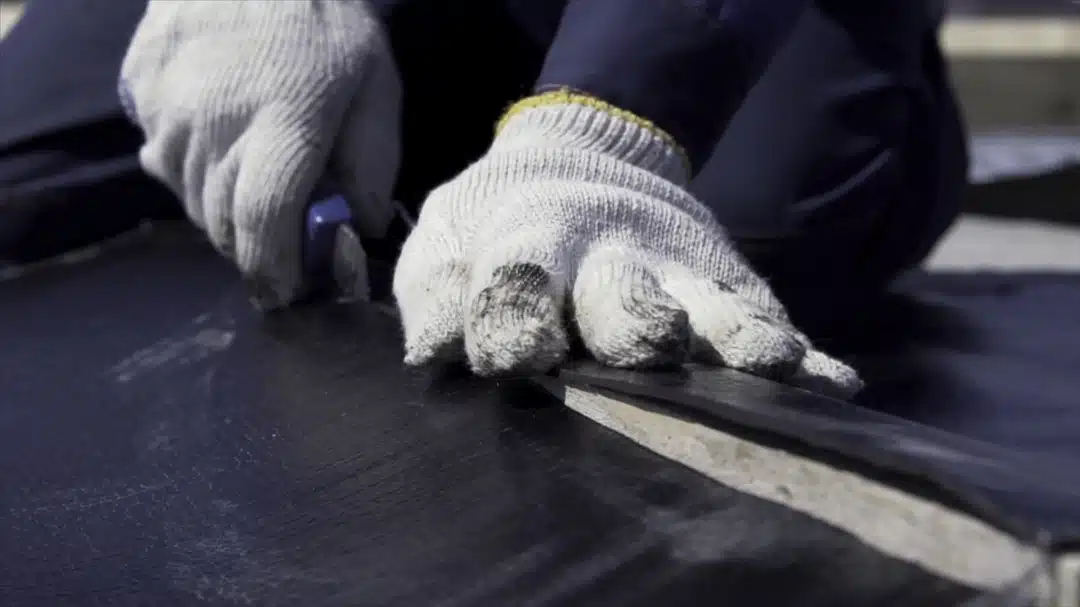 As one of the most common underlayments for tile roofs, felt paper offers some advantages:
Inexpensive compared to other options
Easy to install using staples or roofing nails
Provides decent water resistance when installed properly
However, felt underlayment also has some downsides to consider:
Not as durable or tear-resistant as synthetic options
Can deteriorate faster than other materials when exposed to moisture
Does not form a completely waterproof barrier like rubberized asphalt
Synthetic Underlayment Pros and Cons
Synthetic underlayments like Tyvek and Typar provide some advantages over traditional felt paper:
More tear-resistant and durable than felt
The lighter weight makes them easier to install
Provides good water resistance when properly installed
However, there are also a few potential drawbacks to synthetic underlayments:
Typically, more expensive than felt paper
Can be slippery to walk on during installation
May not last as long as rubberized asphalt membranes
Synthetic underlayments strike a balance between the lower cost of felt and the premium performance of rubberized options. Their durability and water resistance make them a popular choice. Following manufacturer guidelines for proper installation is important to get the full benefits.
How to Install Tile Roof Underlayment
Installing underlayment for tile roofs requires careful planning and execution. Here are some key steps:
Start with a clean, smooth roof deck. Replace any damaged sheathing.
Roll out the underlayment parallel to the roof eaves. Offset seams between rows.
Fasten the underlayment securely using roofing nails or staples per the manufacturer's instructions.
Overlap seams 2-4 inches and seal with compatible tape. Avoid wrinkles.
Install metal drip edge over the underlayment at rakes and eaves.
In high-wind areas, take extra precautions like adding adhesive beads to anchor the underlayment.
Carefully install battens, tiles, and accessories over the underlayment system.
Following best practices for installing roofing underlayment is crucial to getting a watertight seal beneath the tile. Take the time to properly fasten and overlap seams. Inspect the underlayment thoroughly before starting tile installation.
Factors to Consider When Choosing Underlayment for Tile Roofs
Selecting the right underlayment is key to durable, long-lasting tile roofing. Consider these factors when deciding:
Climate – In wet, rainy areas, choose a waterproof membrane like an ice & water shield. In drier climates, standard synthetic felt may suffice.
Roof Pitch – Low slope roofs need a waterproof underlayment able to withstand standing water. Use a self-adhering membrane.
Weight – Heavyweight concrete or clay tiles require an underlayment that resists punctures and tears. Choose a reinforced synthetic underlayment.
Fire Rating – In fire-prone locations, select an underlayment with a Class A fire rating for added protection.
Compatibility – Ensure the underlayment works with your tile type and climate per the manufacturer's specifications.
Investing in the ideal underlayment prevents leaks, water damage, and other issues down the road. Consult roofing experts to determine the best product for your specific tile roofing project and location.
FAQ
What goes under tiles on a roof in the UK?
Roofing underlay, often referred to as roofing felt, is commonly installed under tiles on roofs in the UK. This provides a protective barrier against wind, rain and snow. Breathable membranes are recommended as they allow moisture to escape from the roof space.
What is the membrane that goes under roof tiles?
The membrane installed under roof tiles is usually a breathable roofing underlay or felt. This allows water vapour to pass through while still providing a water-resistant barrier. Common types of breathable underlay include VP membranes and roofing felts.
Do you need membrane under roof tiles?
Yes, it is recommended to install a breathable membrane under roof tiles. This protects the roof structure from moisture and provides an extra layer against wind and rain entering. Underlay adds a vital protective barrier between the tiles and the roof deck or rafters.
Conclusion
In conclusion, roofing underlay or breathable membrane should be installed under roof tiles in the UK. This water-resistant layer protects from weather damage and allows moisture vapour to escape. Popular options include roofing felt, VP membranes and other breathable underlays. Correct underlay installation is key for a long-lasting and protected roof.