This blog post explains what non-standard construction is for houses in the UK, why these types of homes are built differently, and what materials are used.
What Does Non-Standard Construction Mean?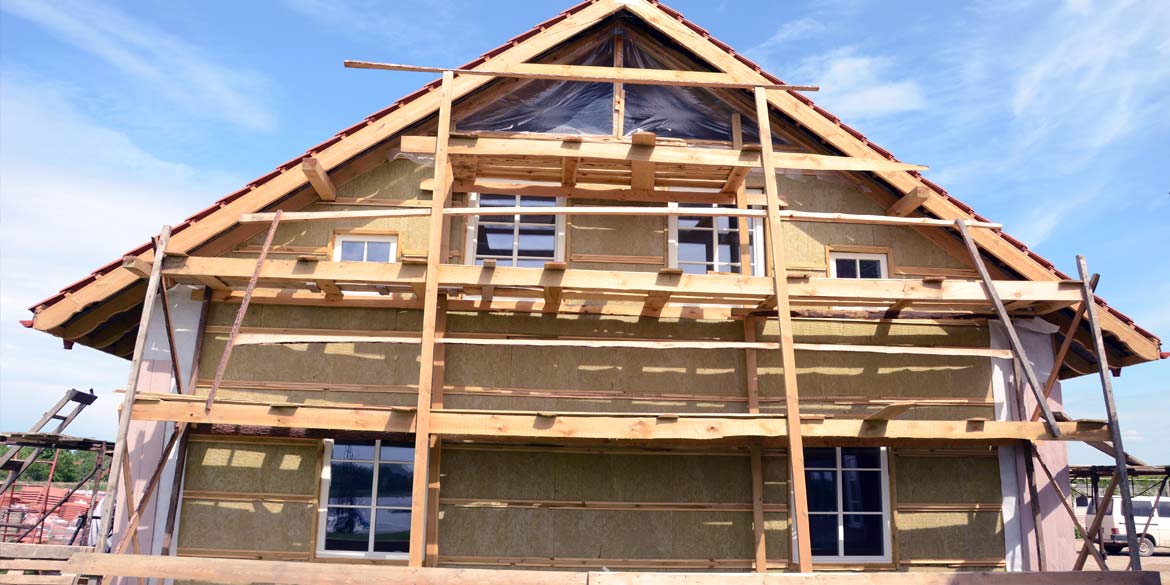 Non-standard construction refers to houses that do not conform to the typical materials and design of brick or stone walls with slate or tiled roofs.
These homes are built using alternative methods like timber framing, concrete, or steel frames.
Non-standard construction means the property deviates from the standard house-building criteria.
Key Points
Non-standard homes use materials like timber, concrete, and steel instead of brick
Around 1.5 million non-standard houses in the UK
Mortgages are available but can be harder to obtain
Our Opinion
While non-standard construction homes are less common, they present a viable alternative to traditional building methods.
The key is understanding what defines this type of construction and how this affects mortgages and insurance.
With the right financing, non-standard houses can be just as liveable as brick-and-mortar homes.
The growing number of these properties shows innovation in the housing sector.
What is Non-Standard Construction?
Non-standard construction refers to any home built using alternative methods and materials that differ from the typical brick, stone, slate, or tiled houses found across the UK. These non-traditional buildings make up around 10% of the current housing stock.
There are several reasons developers and homeowners opt for non-standard construction:
Concrete, timber, steel frames, and other modern materials can be cheaper and faster to build with.
Innovative techniques like modular and prefabricated houses allow for more customization.
New materials and designs provide contemporary aesthetic options.
Common construction materials include:
Concrete – Precast concrete panels or insulated concrete forms.
Timber – Engineered wood frames, cross-laminated timber.
Steel – Light gauge steel frames.
To finance these types of homes, specific mortgages are available. These cater to properties built with alternative materials and methods outside the typical brick-and-mortar standard.
Types of Non-standard Construction
There are several major types of non-standard construction used for homes in the UK:
Timber frame – Houses built using an engineered wood skeleton clad with materials like brick or siding.
Modular – Homes constructed offsite from volumetric modules or pods then assembled on location.
Prefabricated – Factory-built housing using panelized units, often with timber or light gauge steel frames.
Insulated concrete form – Concrete walls are cast between insulating foam forms that stay in place.
Structural insulated panels – Insulated foam boards sandwiched between wood, metal, or cement skins.
Additional methods like post-and-beam framing or rammed earth construction are less common for modern homes. When researching builders and designs, understanding the differences between these techniques helps narrow options.
While it offers advantages, drawbacks like limited design flexibility or potential weatherproofing issues should be considered. Working with qualified architects and builders familiar with alternative methods is key.
Materials Used in Non-Standard Construction
It differs from traditional brick and block buildings in several key ways. This is why it's considered outside the norm for housing in the UK.
The materials and assembly process tend to be industrialized and engineered, rather than built on-site stick by stick. Components are mass-produced in factories under quality control, then transported and rapidly installed by crane or machine.
The structural frames rely on alternative materials like timber, light steel, or insulating foam forms rather than masonry or poured concrete. Cladding materials also vary from conventional stucco, brick, or siding.
Floor plans are flexible but can be somewhat standardised. The construction process is faster, which appeals to developers seeking efficiency. Overall, the methods diverge from customary practices in the UK and require specialized knowledge to execute properly.
Recognizing why these building systems qualify as "non-standard" helps grasp the key differences. When exploring this type of construction for a new home, learning its advantages and disadvantages compared to brick and block is worthwhile.
Implications of Non-Standard Construction
The rise of non-standard construction has several implications for the UK housing market. Here are some key points to consider:
For buyers, these modern methods can offer more affordable home options thanks to streamlined construction processes. However, resale value is sometimes lower compared to traditional buildings.
For developers, prefabricated systems allow faster project timelines and potential cost savings. However, the approach requires detailed planning and coordination.
For communities, quick assembly means more housing units can be added to meet demand. However, neighbours may oppose the "factory-built" aesthetic in some areas.
For the environment, offsite fabrication generates less waste. Yet these projects rely heavily on transportation for module delivery.
For the economy, non-standard construction supports specialized manufacturing and technical jobs. However, it reduces the demand for some skilled tradespeople.
In general, these innovative techniques represent a shift toward more industrialized homebuilding in the UK. The scale and pace of this change have wide-ranging effects across the housing sector.
How to Identify Non-Standard Construction
With non-standard construction on the rise, you may be wondering how to spot these modern build methods. There are a few key signs to look out for:
Check the exterior walls and roof. Prefabricated panels or modules will have visible seams between components. The materials may also look different from typical bricks or tiles.
Examine the layout and dimensions. Non-standard homes often have open-concept floor plans with higher ceilings. Room sizes are sometimes unconventional due to modular sizing.
Look for structural differences. You may notice extra steel reinforcement or columns required to support prefabricated units.
Ask about utilities. Plumbing, HVAC and electrical systems in modern builds are integrated differently to link modules together.
Research the builder or developer. Those utilizing offsite construction will typically promote it as a key part of their process.
Inquire about warranties. Some non-standard builders provide longer structural warranties due to offsite quality control.
While not always obvious, this type of construction has some clear hallmarks. Knowing what to look for can help identify these unique homebuilding methods.
FAQ
What counts as non-standard construction?
Non-standard construction refers to any home built using materials and methods that deviate from traditional brick-and-mortar buildings with slate or tiled roofs. This includes timber frame houses, modular homes, and those made using steel frames or concrete panels.
Can you get a mortgage on a non-standard construction house?
Yes, it is possible to get a mortgage on a non-standard construction home. Lenders offer specific mortgages designed for properties that don't meet the standard building criteria.
How hard is it to get a mortgage on non-standard construction?
It can be more difficult to get a mortgage on non-standard construction compared to standard builds. Not all lenders offer these mortgages so your options are more limited. You may need to meet stricter eligibility criteria as well.
Can you rent out a non-standard construction property?
Yes, you can rent out a non-standard construction property. These types of homes can be just as rentable as traditional builds. Make sure to check landlord insurance covers non-standard construction.
Conclusion
Non-standard construction refers to any home not built using traditional brick and mortar with a slate or tiled roof. These houses use alternative materials like timber frames, concrete panels or steel. While mortgages are available, they can be harder to obtain than for standard builds. Approximately 1.5 million non-standard homes exist in the UK today.