Looking for a budget-friendly kitchen makeover?
Vinyl wrapping offers an affordable way to transform your kitchen's look for a fraction of the cost of a full renovation.
Read on to learn more about the average cost of wrapping kitchen cabinets and worktops.
How Much to Wrap a Kitchen?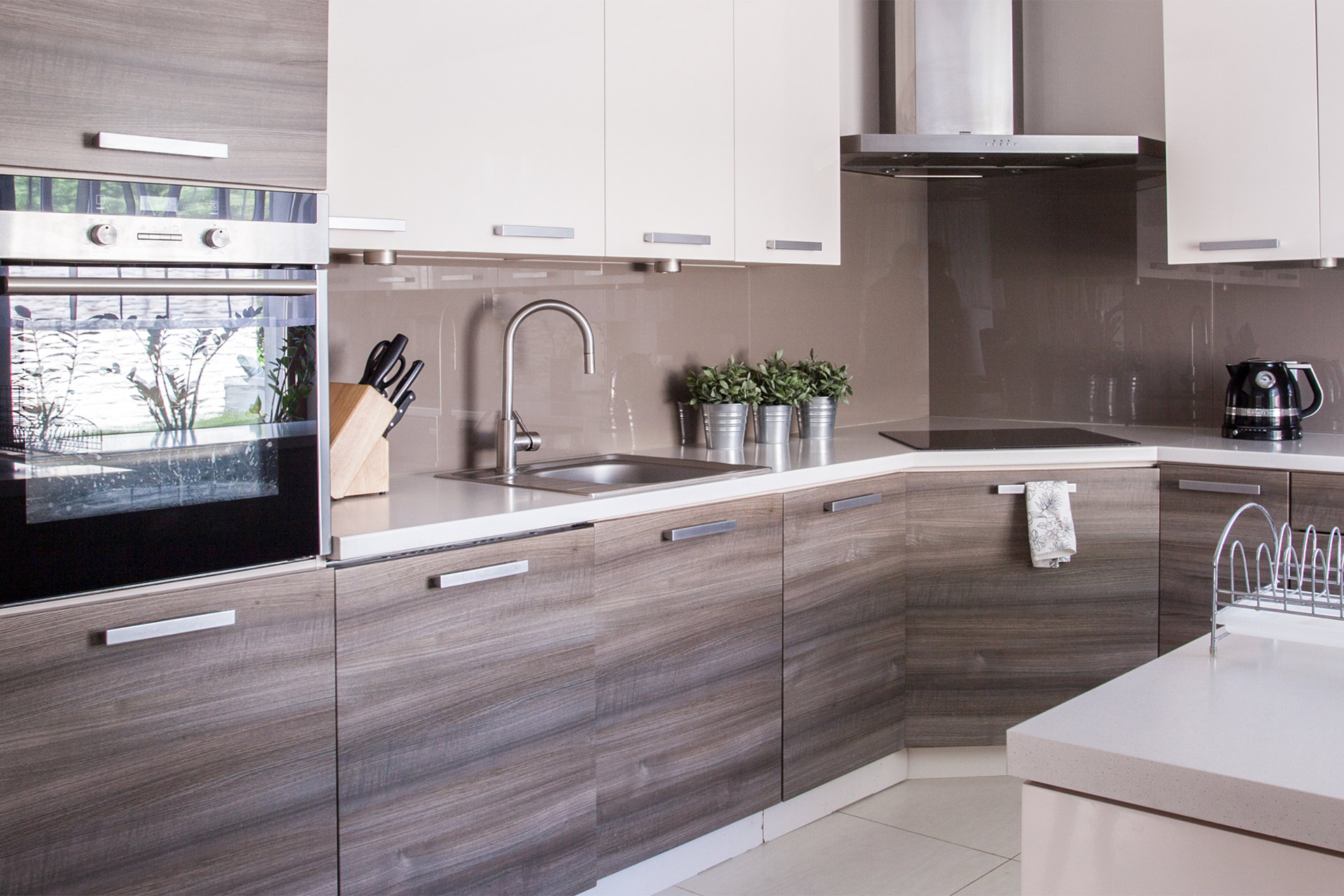 Vinyl wrapping is a cost-effective way to refresh your kitchen without breaking the bank.
The average cost of wrapping a kitchen in the UK ranges from £2,000 to £4,500.
For a single door, prices typically range from £50 to £250.
Labour rates are usually around £150.
Key Points
The average cost to wrap a full kitchen is £2,000 – £4,500
Worktop wraps start at £4.50 per linear foot
Wrapping is an affordable alternative to new cabinets
Our Opinion
In my experience as a kitchen designer, vinyl wrapping provides a simple and budget-friendly way to update the look of your kitchen.
It can completely transform the style while avoiding the high cost of new cabinetry.
For a fraction of a full remodel, you can change the colour and finish of your existing cabinets with long-lasting vinyl wraps.
It's a smart way to refresh your kitchen on a budget.
Average Cost to Wrap Kitchen Cabinets
The cost to wrap existing kitchen cabinets ranges widely, depending on the size of your kitchen and the materials used. Here's a quick overview:
For an individual cabinet door, expect to pay £50-£250.
To wrap all the cabinets in a small or medium-sized kitchen, prices often range from £1,000 to £2,500.
For larger, luxury kitchens with many cabinet doors, expect to pay £2,500 to £4,500.
When getting quotes, look for companies that use high-quality vinyl wraps that are durable and easy to clean. Labour rates are often around £150 per day. Opt for wraps with woodgrain, marble, or other realistic finishes for the best results.
Compared to replacing cabinets, wrapping can achieve a similar facelift for a fraction of the cost. With creative use of wraps, colours, and textures, you can give your kitchen an incredible transformation on a budget.
Factors Affecting Kitchen Wrapping Prices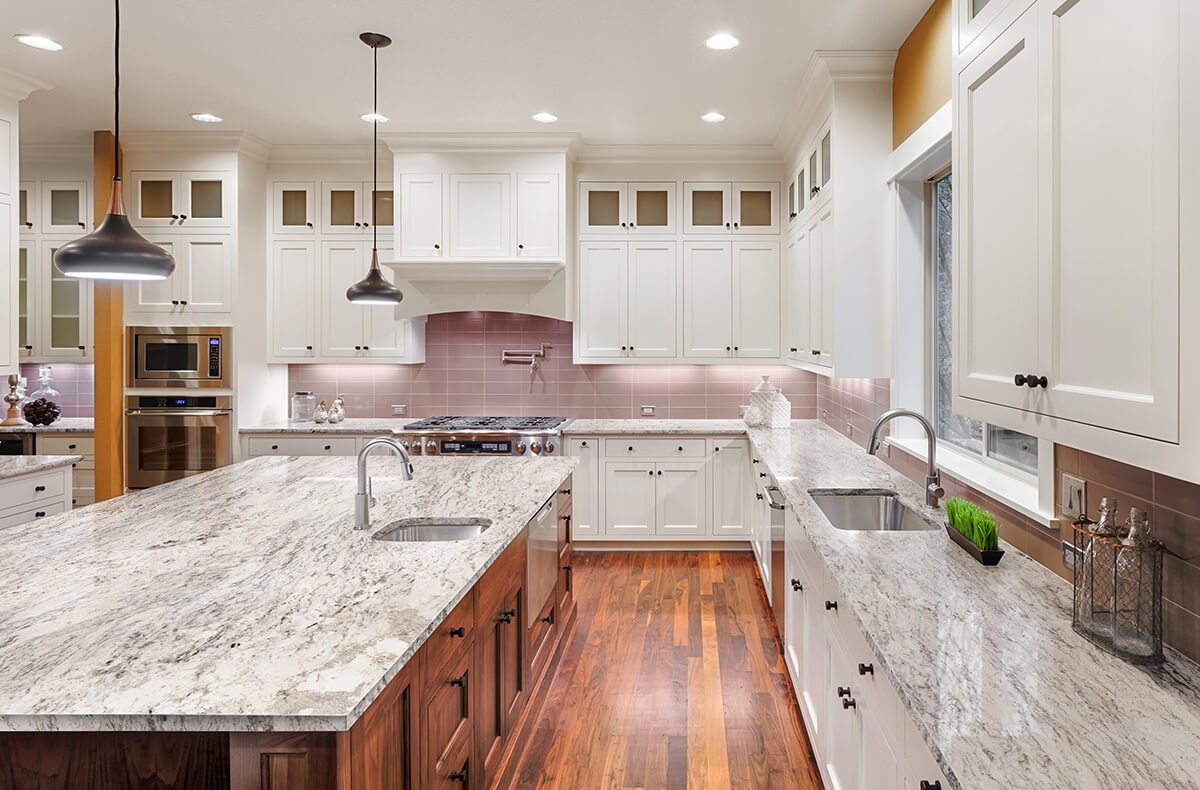 Several key factors influence the cost of wrapping your kitchen:
Number of doors and drawers. More surface area to cover means higher material costs.
Cabinet material. Wrapping metal cabinets costs less than wood veneer.
The complexity of design. Intricate patterns and finishes are more labour-intensive.
Choice of wrap. Metallic, stone and wood prints range from £20-£100 per metre.
Professional installation. This adds £150-£200 per day but ensures quality results.
Get an itemised quote accounting for all doors, drawers, and relevant surfaces. Ask about any special preparation needed for damaged or difficult areas. While DIY kits are available, pro installation often yields a polished look that protects your investment.
With some savvy shopping and good planning, you can cut costs without compromising quality. Focus spending on high-impact areas like cabinet fronts. Consider wrapping worktops separately as a more affordable option.
Cost to Wrap Kitchen Doors
When budgeting to wrap your kitchen doors, the cost per door provides a helpful benchmark. Here's what to expect:
Standard doors: £30-£50 per door
Larger doors: £60-£100 per door
Custom/intricate doors: £100-£150+ per door
Why the wide range? The door size, material, number of panels, and handle holes impact pricing. For example, wrapping a two-panel solid wood door costs less than a four-panel door with intricate routing. Metallic finishes tend to cost more for the special adhesives required.
Be sure to account for overlapping edges so the design flows smoothly across adjacent doors. This is factored into professional quotes. DIY kits may require purchasing 20-30% more material to accommodate overlaps.
While per-door pricing provides a useful guideline, an experienced wrapper will quote your project based on the total square footage required. This accounts for the unique requirements of your kitchen layout.
Cost to Wrap Kitchen Drawers
Wrapping kitchen drawers requires a different approach than doors. Here are cost considerations:
Drawer fronts are smaller than doors, so require less material. Expect to pay £20-£40 per standard drawer front.
However, the flat panel style of most drawers simplifies installation. You may find wrappers charge a lower hourly rate for drawers than doors.
Some wrappers charge per opening rather than per drawer. This bundles pairs of drawers into one pricing unit.
When quoting, reputable companies will itemize pricing for doors and drawers separately. This allows you to clearly understand what you are paying for.
As with doors, be sure your quote includes enough material to seamlessly wrap edges between adjacent drawers. Upcharges for speciality finishes like metallic may be applied per opening rather than per drawer.
Remember, your total project cost factors in more than just doors and drawers. Be sure to account for required materials like new handles and hinges, additional labour like removing existing hardware, and extras like under-cabinet lighting.
Additional Costs to Consider
When budgeting your kitchen makeover, look beyond drawer and door wrapping to anticipate these potential costs:
Countertop replacement or resurfacing
Backsplash tiling or alternative backsplash materials
New cabinet hardware like knobs, pulls, or handles
Under-cabinet lighting for accent and task lighting
Crown moulding, trim, or other decorative elements
Painting or refinishing existing cabinet boxes
Removal and replacement of existing cabinets
New kitchen sinks and faucets
Appliance upgrades like range, refrigerator, or dishwasher
Flooring replacement
While your drawer and door resurfacing will dramatically update the look of your kitchen, consider complementary upgrades to modernize the full space. Get quotes for all desired improvements to estimate the total cost upfront.
FAQ
Is it worth wrapping a kitchen?
Wrapping a kitchen can provide a cost-effective facelift and allow you to change the look without replacing cabinets. It's a budget-friendly way to update the style.
How much does it cost to wrap a kitchen worktop?
Worktop wrapping costs around £4.50 per linear foot on average. A typical 10-foot worktop would cost £45 to wrap.
Can you pay someone to wrap your kitchen?
Yes, some companies specialize in kitchen wrapping services. They have the materials, tools, and expertise to properly wrap cabinets, doors, and worktops. Expect labor costs around £150 per day.
Is wrapping a kitchen better than painting?
Wrapping tends to be more durable than painting. It's also easier to apply, remove, and change designs. Paint can chip and peel over time. Wraps adhere smoothly and evenly.
Conclusion
Vinyl wrapping provides an affordable way to transform the look of your kitchen. For a full kitchen, expect to pay £2,000 – £4,500 on average. Worktop wraps start at £4.50 per linear foot. Wrapping avoids the mess and fumes of painting while allowing you to refresh the style with ease. Overall, wrapping your kitchen can cost around £1,000 for a dramatic change.