Choosing the right height for your kitchen worktops is an important decision that affects both comfort and functionality, but the question is — how high is a kitchen worktop?
The standard height aims to strike a balance between ergonomics and practicality.
This article covers the key factors that determine standard worktop heights in UK kitchens.
How High Is a Kitchen Worktop?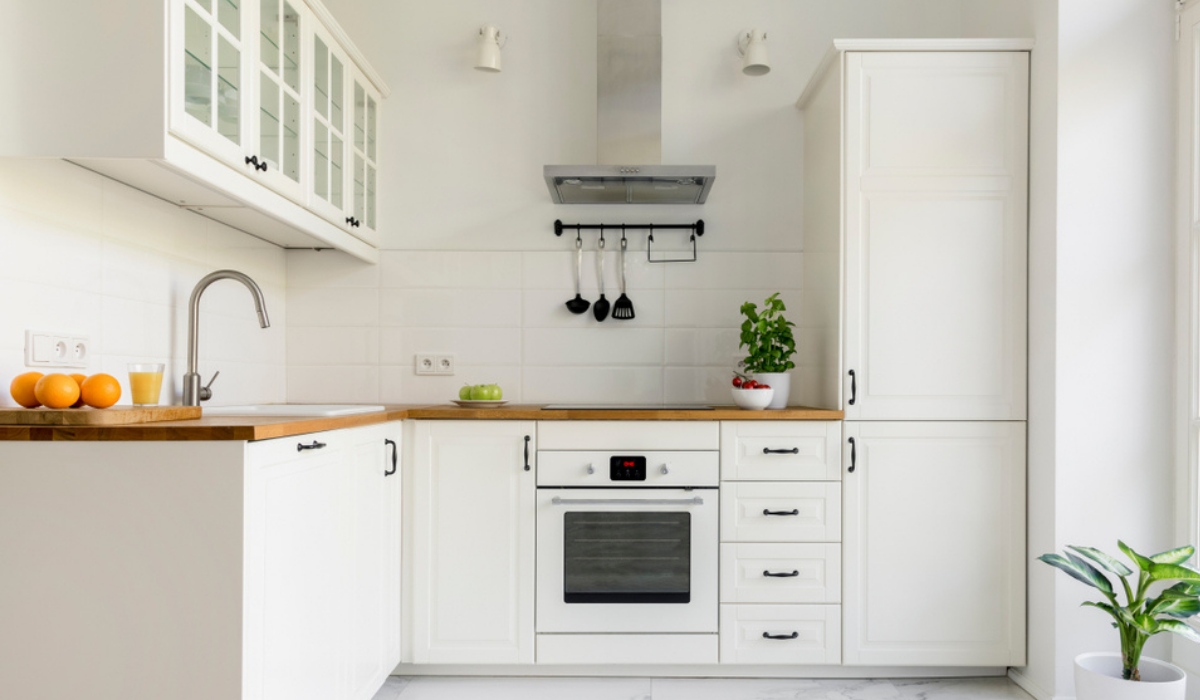 The standard height for a kitchen worktop is 90-95 cm from the floor to the top of the worktop.
This allows most people to work comfortably at the counter.
Key Points
The average height of a kitchen worktop is 90-95cm
This standard height is based on ergonomics and comfort
The height can be adjusted based on personal preference
Our Opinion
In our experience, the standard 90-95cm worktop height is ideal for most kitchens.
This height allows easy food preparation and cleanup while minimizing back strain.
Taller or shorter worktops may be better suited for some people based on their height and needs.
What Is the Standard Kitchen Worktop Height in the UK?
The average height for a standard kitchen worktop in the UK is 900 mm (35.4 inches). This measurement is taken from the floor to the top of the worktop surface. However, there is some flexibility around this height:
The recommended range is between 850 mm and 950 mm (33.5 – 37.4 inches).
890 mm to 940 mm (35-37 inches) is considered the ideal zone for comfort and functionality.
When deciding the exact height for your kitchen, consider these key factors:
Your height – Taller people may prefer a higher worktop.
Type of work – Tasks like rolling pastry benefit from a higher surface.
Appliance clearance – Ensure worktops don't obstruct oven doors.
Other elements like the plinth and worktop thickness also affect the final installed height. Allow for these when planning your kitchen worktop height.
The standard 900 mm height is a good baseline. But feel free to tweak this to optimise for your own needs and preferences. Getting the worktop height right makes cooking and preparing food much easier and more comfortable.
Factors That Influence Kitchen Worktop Height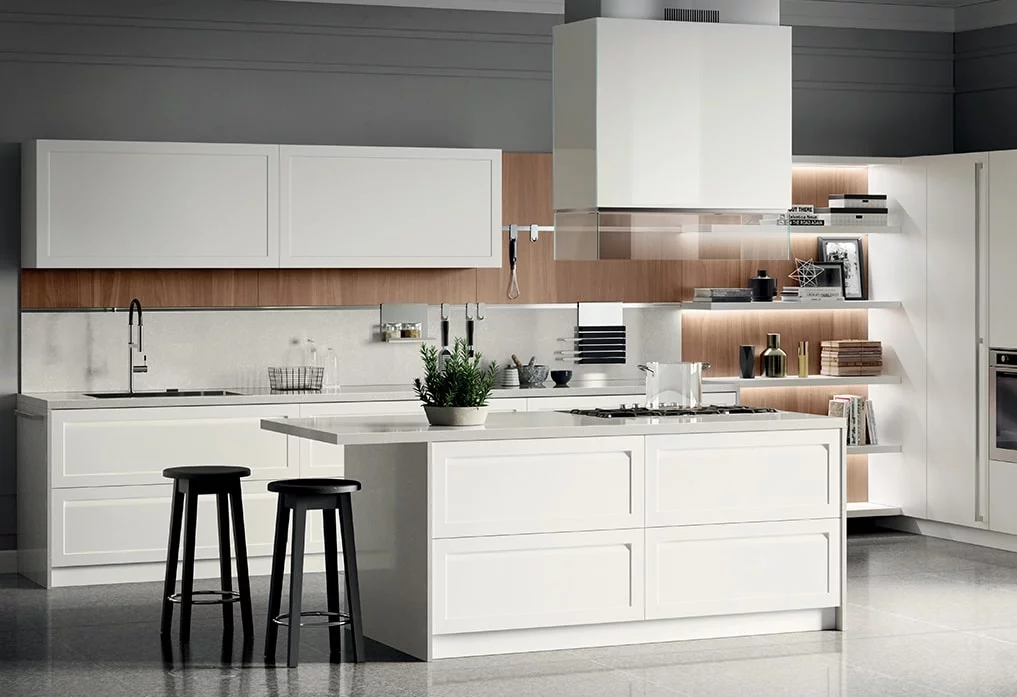 When designing your kitchen, several considerations can impact your ideal worktop height:
Your height and arm length – A taller person may prefer a higher surface for comfortable prep work. Similarly, if you have longer arms, you may opt for a higher top.
Wheelchair access – Lower worktops around 850mm facilitate wheelchair access. Compliance with disability regulations may also influence height.
Type of tasks – Certain tasks like rolling pastry benefit from the leverage of a higher worktop around 920mm.
Appliance clearance – Ensure enough clearance between worktops and appliance doors/drawers to open fully.
Cabinet type – Base cabinet height and worktop thickness affect the overall height.
Comfort – Optimal height allows working with arms dropped and minimal bending. Too high causes overreaching.
Consider mockups with adjustable worktops to find your optimum height. And allow for flexibility – you can have different heights for separate work zones like food prep and a breakfast bar.
Finding the sweet spot means your kitchen works better for you. The standard 900 mm height suits most people but feel free to customise based on your needs.
Recommended Kitchen Worktop Height for Ergonomics
When designing your kitchen, considering ergonomics helps create a comfortable workspace.
The standard 900 mm (about 36 inches) worktop height suits most people. But your ideal height depends on factors like your height and typical tasks.
Guidelines recommend:
150mm worktop overhang for leverage when working
100mm clearance between worktop edge and appliance doors
Knee space of 600mm depth x 700mm height for seated work
At least 400mm worktop on either side of sinks and cookers
Worktops used mainly for food prep may benefit from being 5-10cm higher than standard. Optimal height reduces bending and strain.
Consider different zones – such as a lower breakfast bar or a higher section for rolling dough. Experiment with adjustable worktops when planning your kitchen.
An ergonomic kitchen with customised worktops suits your space and body. Reduce aches and pains while cooking with a workspace made for you.
How to Choose the Right Kitchen Worktop Height
Choosing the ideal worktop height for your kitchen requires balancing ergonomics, aesthetics and practicality.
Standard 900 mm suits most people for typical tasks like food preparation and cooking. But consider your height and needs:
Lower 850 mm worktops suit small or seated cooks.
Higher 950 mm+ suits tall cooks over 6 ft.
Multiple heights create zones for different tasks.
Evaluate how you use your kitchen. Do you mainly cook standing or seated? Is surface area more important than storage? Will guests join you at the worktop?
Factor in edge details like downsampling bars for casual dining. And don't forget sinks – allow 100 mm clearance between the worktop and taps.
Achieving your optimal worktop height balances comfort and practicality. Evaluate your lifestyle to make the best choice for you and your kitchen.