Repairing a roof can be an expensive endeavour, but it's often necessary to protect your home.
This article breaks down the factors that influence the cost of roof repairs so you can budget accordingly.
How Much to Repair a Roof?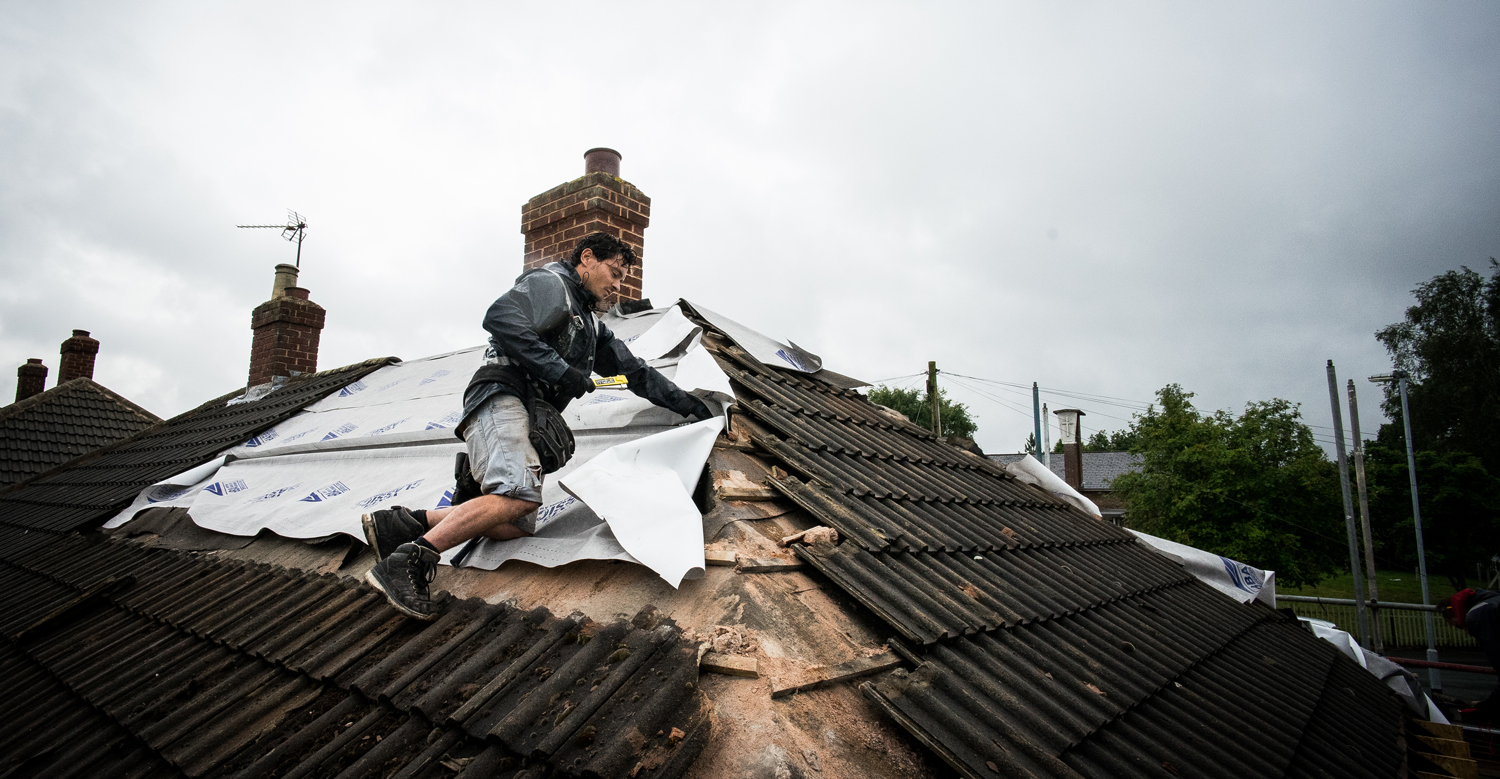 The cost to repair a roof in the UK averages £650 but can range from £150 for a minor fix to £2,500 for major repairs.
The exact cost depends on the repair type, roof size and pitch.
Key Points
Small roof repairs like replacing tiles cost £150-£250
Fixing roof leaks ranges from £750-£2,500
New roof installation averages £2,000-£4,000
Our Opinion
As roofing experts, we recommend acting quickly at the first signs of damage to prevent further deterioration.
While major roof replacements are sometimes unavoidable, timely repairs often prolong the roof's lifespan at a fraction of the cost.
We advise inspecting your roof annually and budgeting for repairs as needed.
Investing in roof maintenance saves money long-term.
Factors Affecting Roof Repair Costs
Several key factors determine how much you'll pay for roof repairs:
Type of roof – Tile, slate, and metal roofs tend to be more expensive to repair than asphalt shingles or flat roofs.
Extent of damage – Small repairs like replacing a few tiles or fixing flashing may only cost a few hundred pounds. Major repairs involving roof joists or rafters can cost over £1,000.
Accessibility – Roofs that are steep, tall, or difficult to access will cost more for materials and labour.
Materials – Premium or natural materials like slate tile and copper flashing are more costly than asphalt shingles and aluminium flashing.
Labour – Roofers' hourly rates can range from £50-150 depending on experience and demand. Complex roofs take more time.
Scaffolding or equipment rental – Some roof repairs require scaffolding, lifts, or dumpsters which add to the total cost.
Permits – Planning permission or permits may be needed for major roof repairs, increasing costs.
Location – Roof repair costs are generally higher in and around London and other major cities in the UK.
On average, minor roof repairs in the UK run from £150-£1,100 while major overhauls are £2,000-£4,000. Get quotes from several reputable local roofing companies before moving forward with repairs.
Average Cost to Repair Different Roof Types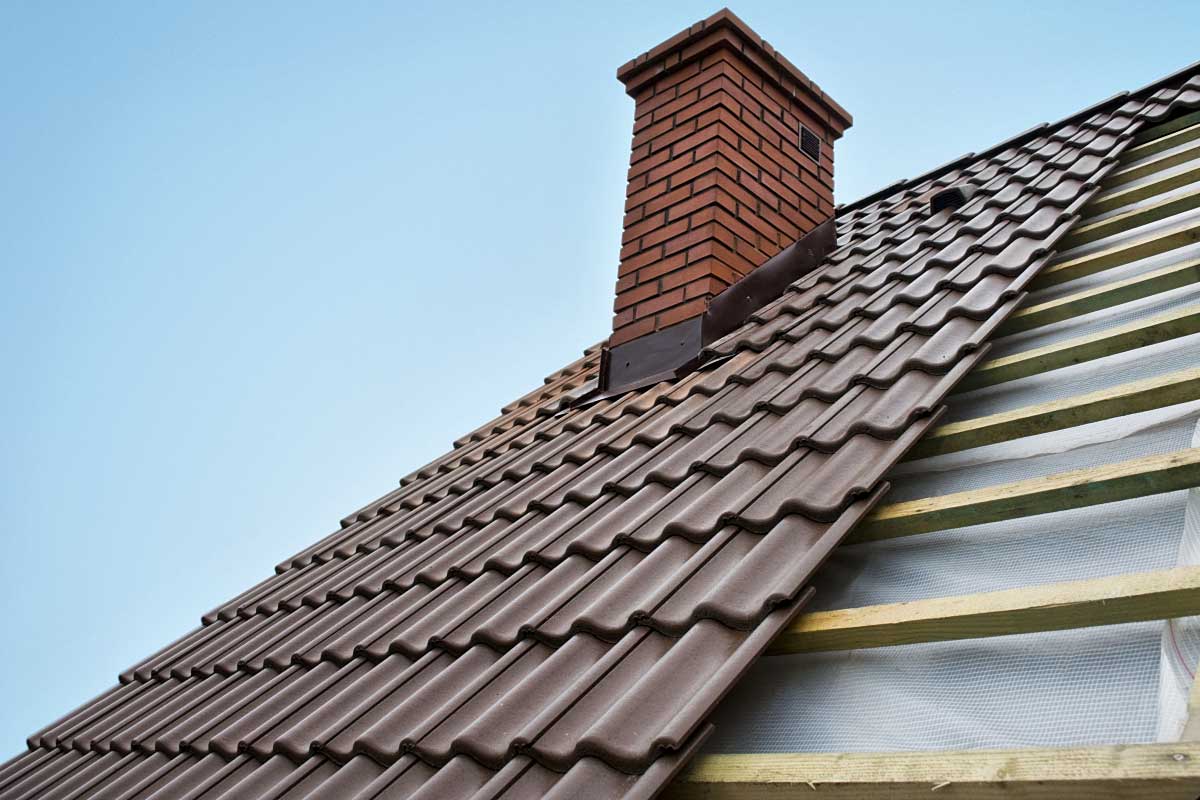 Here are typical costs to repair common roof types in the UK:
Asphalt shingle roof – £100-£300 for minor repairs, £1,000-£2,000 for replacing large sections
Flat roof – £150-£500 for small leaks, £2,000-£3,500 for full replacement
Tile roof – £200-£600 for replacing broken tiles, £3,000-£5,000 for replacing battens and retiling
Slate roof – £300-£800 for slate repairs, £4,000-£7,000 for retiling slate roof
Metal roof – £250-£450 for minor dents/seams, £2,500-£4,000 for corrosion repairs or retiling
As you can see, roof repair costs vary widely by roof type as well as the extent of damage. Regular maintenance and early repairs can help avoid costly roof replacements down the road. Always get multiple quotes when budgeting for roof repairs.
Additional Costs to Consider
When budgeting for a roof repair, there are a few additional costs to keep in mind:
Scaffolding – For high roofs, scaffolding may be needed to provide safe access, for £150-£500 per day.
Dump fees – Removing and disposing of old roofing materials often incur dump fees of £50-£150.
Crane rental – For tall/steep roofs, a crane may be required to lift materials, costing £200-£500 per day.
Permits – Some roof repairs require building permits from your local council, typically £150-£500.
Ventilation – Improving attic ventilation may be recommended, at £500-£1,500 for new vents/fans.
Additionally, repairs often uncover rot or other issues needing attention. It's smart to budget 10-20% extra as a contingency for any unknowns during the roof repair project. And don't forget VAT! Roof repair labour and materials are subject to 20% VAT in the UK. By understanding these additional potential costs upfront, you can avoid budget surprises down the road.
Ways to Reduce Roof Repair Costs
When your roof needs repairing, there are a few ways you can minimise the costs:
Get multiple quotes – Prices can vary greatly between roofers, so get 3-5 quotes to find the best value.
Use roofing contractors – They buy materials at trade prices and work efficiently, saving you money.
Ask about warranties – Longer warranties often mean higher quality materials that last longer.
Repair vs. replace – Weigh up repair costs vs. a new roof; sometimes starting fresh is more cost-effective.
Use tax credits – Roof repairs may qualify for VAT reduction or government schemes like Green Homes Grant.
DIY basic repairs – If you're handy, do simple fixes like re-pointing mortar yourself.
Pay attention to seasons – Arrange a repair during winter when demand is lower for potential savings.
With smart planning and research, you can get the roof repair you need done right, while keeping costs under control. The key is taking the time to make informed decisions – never rush into a roofing project. Careful preparation will pay off with long-term savings.
Questions to Ask Roofing Contractors About Costs
When getting quotes for a roof repair, make sure to ask contractors the right questions to understand what's included in their price:
What is your total estimated cost for the project?
Does this include materials, labour, permits, disposal fees, etc.?
What warranty do you provide on workmanship and materials?
Can you provide a detailed breakdown of costs?
Do you offer any discounts, such as for new customers or bulk orders?
How can I reduce costs, e.g. by providing my materials?
How soon does payment need to be made – any flexibility on terms?
Do you belong to any trade associations that offer guarantees?
A reputable roofer will have no issues providing clear answers to these questions. Be wary of any vagueness or hesitation when it comes to quoting for the job. The more detail, the better when assessing quotes for your roof repair. Don't be shy about asking questions – this is a major home investment.
FAQ
How much does it cost to redo a roof in the UK?
The cost to fully replace or redo a roof in the UK can range from £2,000 to £4,000 on average, depending on the size, pitch, complexity, and materials used.
How much does it cost to fix a rooftop?
Fixing a damaged section or leak in a roof typically costs £150 to £1,100 in the UK, with small repairs like replacing a tile or flashing around £250. More extensive repairs can cost up to £2,500.
Are roof repairs worth it?
Roof repairs are usually worth the investment to prevent further damage and maintain the structure and appearance of the home. It's often more cost-effective to repair than fully replace a roof.
How long does it take to replace a roof in the UK?
The time to replace a roof in the UK is typically 2-4 days for a standard-sized home. Larger or more complex roofs may take 4-6 days. Preparation work adds 1-2 days.
Conclusion
In summary, roof repairs and replacement in the UK can vary greatly in cost depending on the extent of the damage and the type of repair needed. Small fixes may only be a few hundred pounds, while completely redoing a roof can cost upwards of £4,000. When faced with roof issues, homeowners must weigh the costs and benefits of repairs versus full replacement. Key factors like roof age, material, and leak severity help determine the best solution. With proper maintenance and timely repairs when needed, roofs can last for decades before requiring a full redo. Considering typical costs can aid in budgeting and decision-making when it comes to fixing up your roof.