Tile roofs can last for decades with proper installation and maintenance.
This article explores the lifespan and durability of different tile roofing materials to help homeowners make informed decisions.
How Long Do Tile Roofs Last?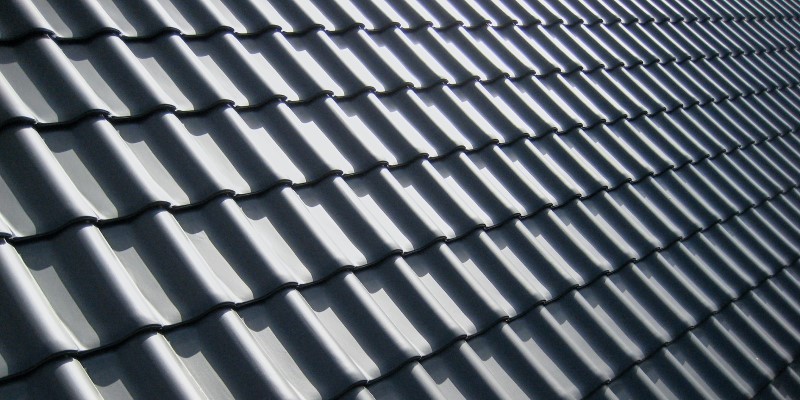 The typical lifespan of a tiled roof is 50-60 years.
Clay roof tiles generally last around 60 years, while concrete tiles have a lifespan of 40-50 years.
With proper installation and maintenance, tile roofs can last well over 50 years before needing replacement.
Key Points
Clay tiles last 50-60 years on average
Concrete tiles last 40-50 years on average
With maintenance, tiles can last well over 50 years
Our Opinion
Based on the typical lifespans, tile is one of the most durable and long-lasting roofing materials available.
We believe that with proper installation and routine maintenance, a high-quality tile roof can realistically last 60 years or longer, making it a smart, cost-effective investment for homeowners.
Tile offers beauty and protection while avoiding frequent and costly roof replacements.
Lifespan of Tile Roofs
The lifespan of a tile roof depends on the material:
Clay and concrete are the most common. Clay is more expensive but lasts longer, while concrete is cheaper but less durable. Slate is the most durable option but also the most expensive.
With proper installation and routine maintenance like clearing debris and re-sealing, most tile roofs will last 50-100 years. Tile is considered very long-lasting compared to other roofing materials like asphalt shingles.
Factors like weather, roof pitch, and production quality impact lifespan. But in general, tile roofs are a smart long-term investment for homeowners looking for an attractive, low-maintenance option that can last a lifetime.
Factors Affecting Tile Roof Lifespan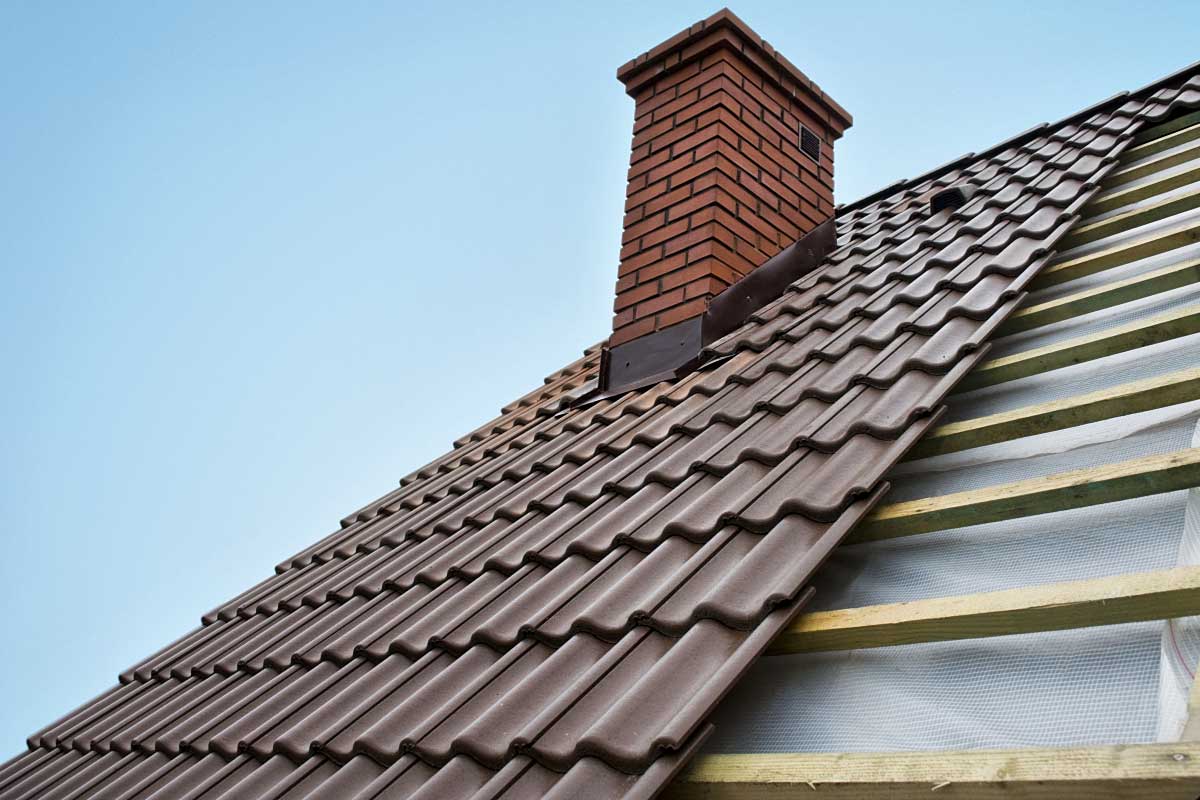 Several key factors determine how long a tile roof will last:
Climate – Tile holds up better in mild climates than in extreme weather.
Roof Slope – Steeper pitches promote water runoff and last longer.
Installation – Proper installation according to manufacturer guidelines is crucial.
Maintenance – Regular maintenance like clearing debris extends the lifespan.
Quality – Higher-grade materials made to tight dimensional standards last longer.
Tile roofs hold up well in both hot and cold climates. But hail, heavy snow, and high winds can damage tiles over time. Steeper roof pitches prevent standing water and ice dams which can deteriorate tiles and the underlying structure.
Following manufacturer installation guidelines ensures the roof has adequate structural support. Periodic maintenance like clearing leaves and debris prevents damage from standing water and ice. Purchasing quality tiles from reputable brands results in optimum durability.
With proper installation, maintenance, and high-grade materials, tile roofs can last for generations and are one of the most durable and low-maintenance roofing options available.
Signs Your Tile Roof Needs Replacing
While tile roofs can last 50 years or more, there are a few signs that indicate it may be time for replacement:
Cracked, broken, or missing tiles – Damaged tiles can lead to leaks.
Worn-out underlayment – Deteriorated underlayment causes leaks between tiles.
Spalling and deterioration – This exposes the porous tile body to water.
Roof leaks – Persistent leaks despite repairs indicate systemic issues.
Excessive repairs needed – Constant repairs become costly and labour-intensive.
It's important to have your roof inspected every year or two. This allows the identification of minor issues before they become major repairs. If you notice multiple damaged tiles, deterioration underneath tiles, or persistent leaks even after repairs, it likely means the entire roof needs replacing.
Replacing a tile roof is a major project but breathes decades of extra life into your home. And modern materials and installation methods result in roofs that can last even longer than the original.
While expensive upfront, a new tile roof is a worthwhile investment that adds value and provides protection for your most valuable asset – your home.
Maintaining Your Tile Roof
With proper care and maintenance, a tile roof can last 50 years or longer. Here are some tips to keep your roof in top shape:
Inspect annually – Look for cracked, loose or missing tiles, deteriorated flashing and signs of leaks.
Clear debris – Remove leaves, branches and other debris from the roof and gutters.
Re-secure tiles – Re-attach any loose tiles using sealant or screws before they detach and break.
Prune overhanging trees – Prevent abrasion damage and allow sunlight to dry the roof.
Repair leaks promptly – Identify and repair any leaks right away before water can cause extensive damage.
Re-coat at 10 years – Re-coating the tiles with sealant protects them from weathering and prevents leaks.
It's essential to have damaged or missing tiles fixed right away to prevent water from getting underneath. Neglecting basic maintenance can lead to expensive repairs later on.
An ounce of prevention goes a long way. With proper maintenance and care, your tile roof will provide lasting protection for your home.
Cost of Replacing a Tile Roof
If your tile roof has reached the end of its lifespan, you may need a full replacement. This is a major project that can cost £5,000 to £15,000 or more.
Factors that influence the cost include:
Roof size and pitch – Larger and steeper roofs require more materials and labour.
Tile-type – Concrete tiles tend to be the most affordable. Natural slate is more expensive.
Scaffolding needs – Multi-story homes may require scaffolding which adds cost.
Access issues – Complicated roofs with limited access will take more time.
Speciality work – Custom details like skylights or chimneys add complexity.
Location – Prices are higher in some regions.
To get an accurate estimate, have roofing contractors inspect your home and provide quotes for the job. They will evaluate factors like roof pitch, layout and special needs. Be sure to get at least 3 quotes for comparison.
Although expensive, a new tile roof is a smart investment. With proper maintenance, it can last 50 years or more. The energy efficiency, durability and aesthetic appeal make tile a popular roofing choice.
FAQ
How often should roof tiles be replaced?
On average, roof tiles should be replaced every 40-60 years depending on the material. Concrete tiles may need replacing after 40-50 years. Clay tiles can last 50-60 years or longer. Regular inspections and maintenance can extend the lifespan.
How long does a tiled roof last in the UK?
In the UK climate, tiled roofs typically last between 50-100 years. Concrete tiles tend to last around 50 years. Clay tiles can last 60 years or longer with proper maintenance. The type of tile and climate conditions impact overall lifespan.
How do you know when roof tiles need replacing?
Signs roof tiles need replacing include cracked, broken, missing or loose tiles, leaks inside the home, excessive moss growth indicating moisture issues, and tiles that have become porous, brittle or worn. An inspection by a roofer can determine if replacement is needed.
Do roof tiles become porous with age?
Yes, roof tiles can become more porous as they age. Over time, the material deteriorates and small holes develop which allow water to penetrate through. Older concrete and clay tiles often become more porous.
Conclusion
In summary, tiled roofs can last anywhere from 40 to 100 years, with 50 to 60 years being typical for clay tiles in the UK climate. Regular inspections and proper maintenance are key to maximizing lifespan. Signs like cracking and leakage indicate ageing roof tiles in need of replacement. Overall, tile is considered a very durable and cost-effective roofing material when installed properly.