When it comes to choosing a new kitchen, Howdens and Wren are two of the biggest names in the UK.
But which offers better value for money?
Here's an in-depth price comparison to help you decide.
Are Wren Kitchens Better Than Howdens?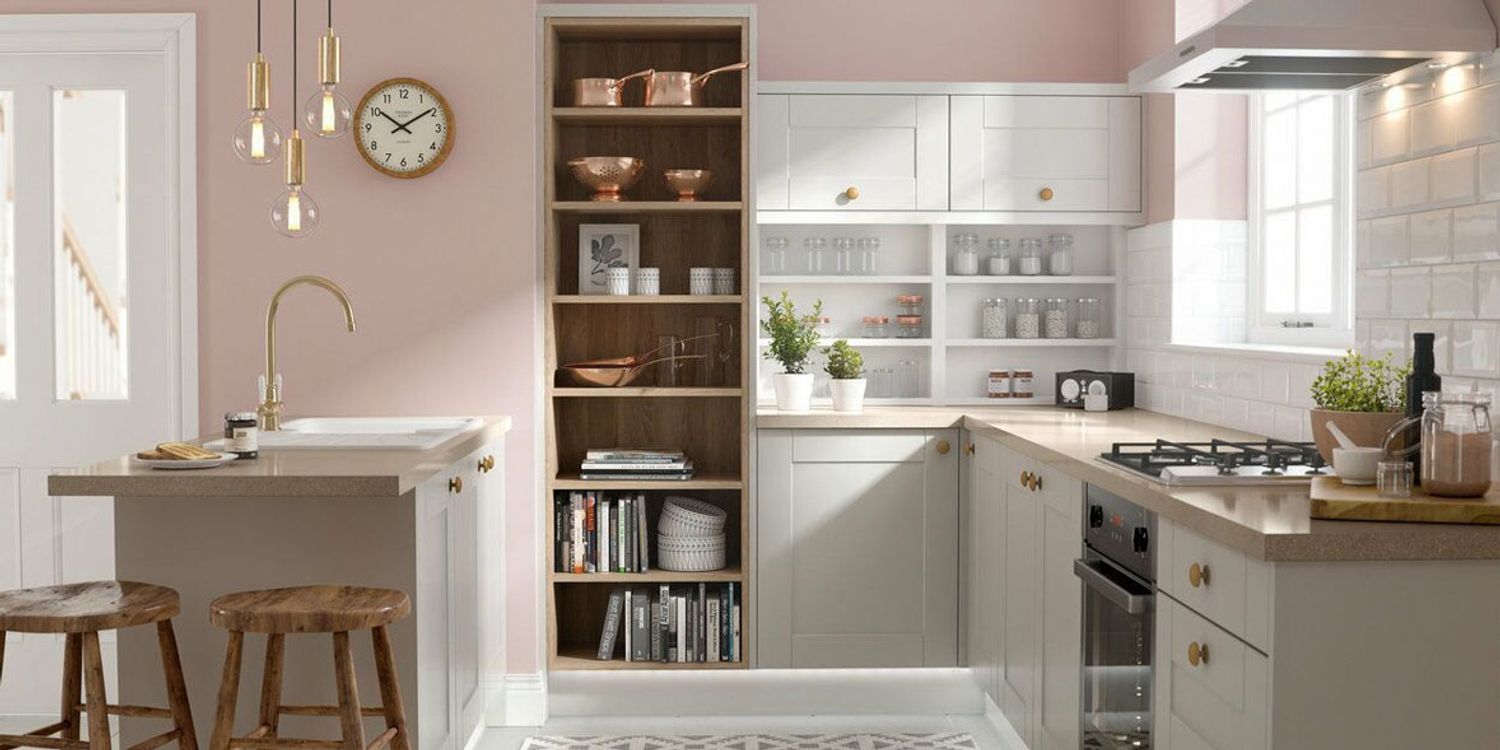 Wren and Howdens both offer quality kitchen options.
Howdens is often seen as higher-end but also comes with a higher price tag.
For customers focused on value, Wren can be a better choice.
Their pricing is very competitive, and they have fast installation times.
Overall, Wren kitchens may be preferable over Howdens for budget-conscious buyers willing to accept good but not luxury quality.
Key Points
Howdens is often more expensive but focuses on quality
Wren aims to compete on price and installation speed
Wren offers a viable alternative to Howdens, especially for budget buyers
Our Opinion
In my opinion, Wren Kitchens provides a solid mid-range option that competes well with Howdens on price.
For customers focused on value over luxury, Wren seems to be a smart choice.
However, buyers wanting higher-end materials may still prefer Howdens.
Wren Kitchens vs. Howdens: Price Comparison
There's no clear winner when comparing Howdens and Wren on price alone. Both offer competitively priced kitchens with plenty of options to suit different budgets.
Howdens is known for its affordable, quality kitchen cabinets which come ready-made for quick installation. Their prices start from around £3,000 for a basic small kitchen. Their appliances and extras are more expensive though, so factor this in.
Wren Kitchens promotes itself as an affordable alternative to Howdens. Their budget kitchens start from £4,000+ fitting. Though you may pay more upfront, Wren offers inclusive prices with appliances and fittings included.
When it comes to direct price comparisons, Howdens tends to be slightly cheaper on equivalent kitchen units. However, once appliances, extras and fitting are added, Wren can match or beat Howdens' prices.
Here are some key points on Howdens vs. Wren pricing:
Cabinets – Howdens is cheaper than comparable units.
Appliances – Wren includes appliances like ovens, hobs, and hoods in the price.
Fitting – Wren's upfront cost includes fitting by their installers.
Additional features – Wren prices include extras like sinks, taps and lighting.
While Howdens provides good-value cabinetry, Wren offers an all-inclusive price with fewer hidden costs. When comparing overall job prices, Wren Kitchens can compete with and often beat Howdens.
Looking beyond just price, it's worth weighing up factors like quality, choice and service too. Howdens provides great quality cabinets but Wren offers more flexibility in design. Consider your priorities and compare quotes before deciding whether Wren or Howdens is better for your new kitchen.
Wren Kitchens vs. Howdens: Quality and Design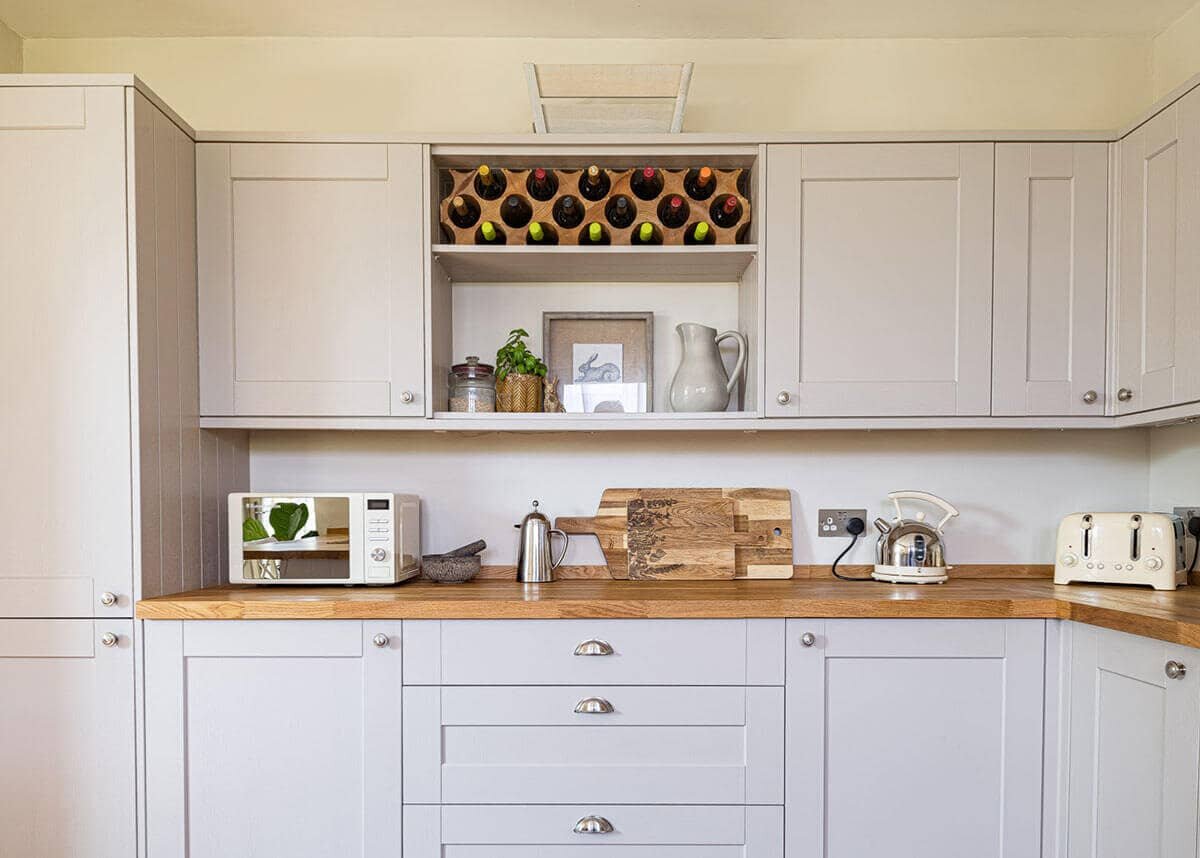 When comparing Wren and Howden kitchens, quality and design are key factors alongside price. There are pros and cons to both brands.
Howdens is renowned for its well-built, classic shaker-style kitchens. Their cabinets are high quality and come with a 25-year guarantee. Many customers praise Howdens for their excellent craftsmanship and attention to detail.
Wren Kitchens offers a wider range of styles from modern to traditional to suit contemporary tastes. Their cabinet build quality meets industry standards though some say it falls slightly below Howdens. However, Wren provides a lifetime guarantee on cabinets for added peace of mind.
Howdens' limited range focuses on a few door styles and finishes. Wren has over 400 design combinations plus custom options. This greater flexibility makes it easier to create a unique, bespoke kitchen with Wren.
When it comes to design, Wren's wider selection gives them the edge. Howdens still wins on traditional shaker-style quality. But for contemporary or different looks, Wren's extensive choice and customisation make them hard to beat.
In summary:
Howdens offers exceptional build quality and expertise in classic styles.
Wren provides more contemporary options with lifetime guarantees.
Wren's flexibility makes a customised, unique kitchen easier.
Think about the look you want and compare quality. Howdens excels at traditional shaker, while Wren leads on contemporary design flexibility. This may help you decide whether Howdens or Wren is the best fit for your new dream kitchen.
Wren Kitchens vs. Howdens: Range of Products
When renovating your kitchen, the range of available products is an important consideration when comparing Wren Kitchens and Howdens.
Howdens offers a focused selection of cabinetry and appliances aimed at the trade market. Their range centres around quality essentials for a functional kitchen.
Wren Kitchens provides a vast retail range to cater to all tastes. From cabinets to sinks, lighting, flooring and more – they offer an extensive choice for consumers.
Howdens' streamlined offerings help tradespeople get quality kitchens fitted more efficiently. For retail customers, Wren's wider product range allows more customization and flexibility in design.
Notable differences include:
Cabinet options – Wren has over 400 door styles, and Howdens has under 30.
Appliances – Wren has major brand appliances, and Howdens' is its brand.
Additional products – Wren offers sinks, taps, worktops, lighting etc. Howdens focuses on cabinetry.
Howdens' narrow trade-focused range offers proven value for basic kitchens. Wren's extensive retail choice caters to varying tastes and budgets.
Consider which range suits your needs. Howdens provides quality essentials to get a kitchen fitted efficiently. Wren's vast selection allows you to create a unique dream kitchen within your budget.
Wren Kitchens vs. Howdens: Customer Service
When investing in a new kitchen, customer service can make all the difference in having a smooth, enjoyable experience. How do Wren Kitchens and Howdens compare in supporting their customers?
Both aim to provide excellent service, but their approaches differ.
As a trade supplier, Howdens focuses on building relationships with kitchen fitters. They offer account management, kitchen design support, and helpful policies like no minimum order sizes.
Wren Kitchens has over 100 showrooms nationwide inspiring retail customers. Their kitchen designers tailor plans to your home and lifestyle. Installers project manage your kitchen fitting.
Notable differences in customer service include:
Howdens works business-to-business supporting tradespeople.
Wren works directly with retail consumers through showrooms and in-home services.
Howdens has smaller builder's yards compared to Wren's expansive showrooms.
Wren has UK manufacturing and installs their kitchens.
Both aim to make the process easy and provide support. Howdens enables tradespeople to efficiently fit quality kitchens. Wren gives consumers a personalized retail experience.
Consider what customer service approach suits you best. Howdens streamlines the process for tradespeople. Wren tailors the journey for retail customers.
Wren Kitchens vs. Howdens: Overall Verdict
When comparing Wren Kitchens and Howdens, there are pros and cons to each.
Howden's strengths are:
Established reputation amongst tradespeople
Quality cabinetry and trusted brands
Account management for tradespeople
Smooth ordering process and trade policies
Wren's advantages include:
UK manufacturing of cabinetry
Retail showrooms nationwide
In-home design consultations
Project management of installations
The choice depends on your needs. For tradespeople fitting kitchens regularly, Howdens streamlines the process. If you want a personalized retail experience, Wren provides inspiration and service.
Consider your budget, style preferences, and customer service needs. Both offer quality kitchens with strong reputations. Weigh up the pros and cons of your situation to decide if Wren or Howdens is better for you.
FAQ
Which is more expensive Howdens or Wren?
Howdens tends to be more expensive than Wren for comparable kitchens. Howdens focuses more on quality while Wren aims to be very competitive on pricing.
Does Wren Kitchens have a good reputation?
Wren Kitchens has a mixed reputation – some customers have been very happy while others have complained about quality or service issues. They seem to offer decent value for money but may not be the highest end in terms of materials.
Why do builders recommend Howdens?
Builders often recommend Howdens because they have a good relationship with trade customers. Howdens offers trade accounts with discounts and quick lead times.
Why choose Wren Kitchens?
Customers may choose Wren if price is the priority. Wren Kitchens focuses on competitive pricing and quick installation. Their style options may also appeal to some customers.
Conclusion
Howdens and Wren are two of the most popular kitchen retailers in the UK. Howdens offers higher quality while Wren aims to compete on price. For many customers, Wren kitchens are a viable alternative to Howdens and offer good value. However, Howdens still has some advantages in terms of reputation and trade relationships. Overall, both brands offer decent options in the mid-range kitchen market.