This blog post provides an in-depth look at Wren Kitchens to help you decide if their kitchens are worth purchasing.
Are Wren Kitchens Any Good?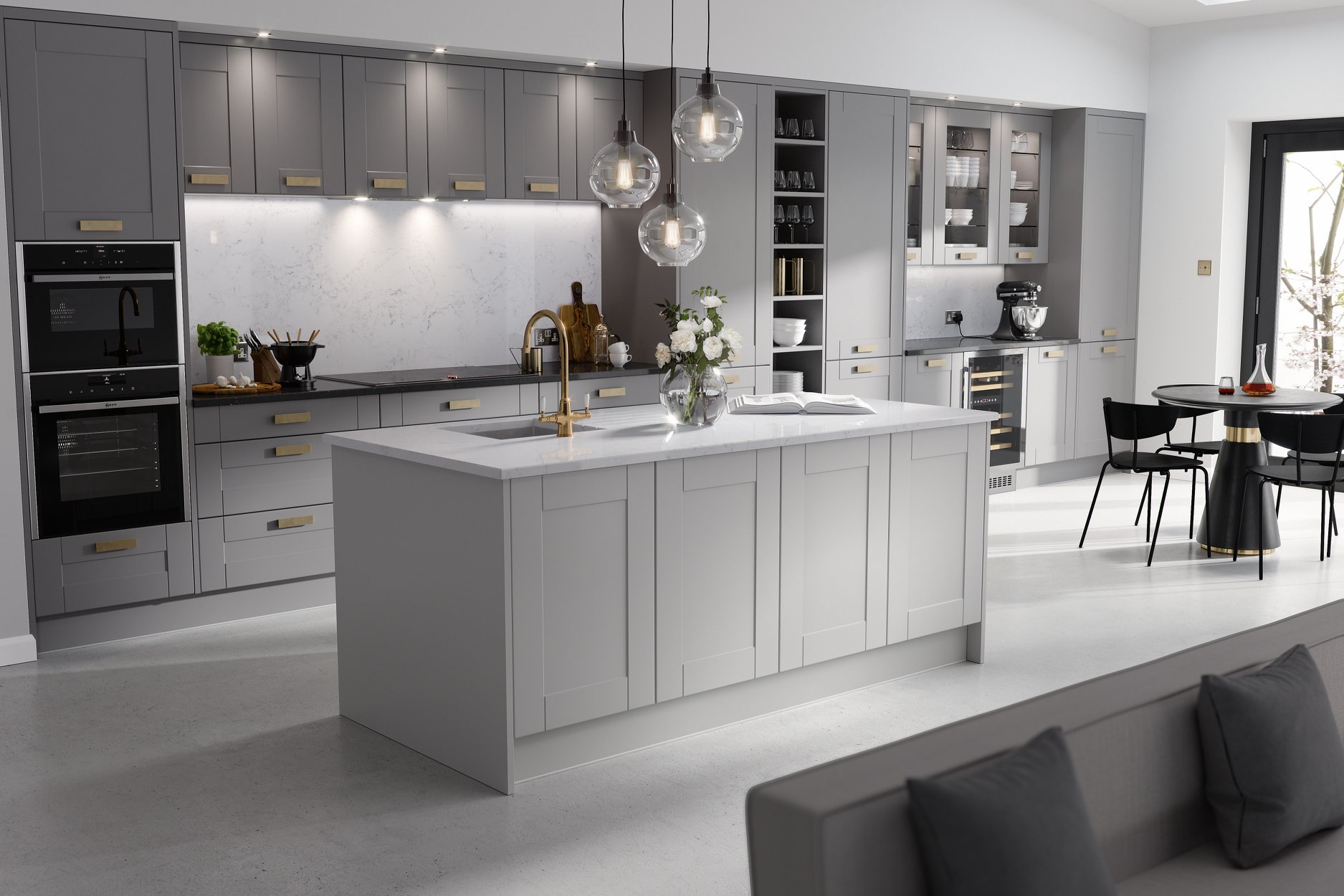 Yes, Wren Kitchens is considered a good option for affordable kitchens based on positive customer reviews and ratings.
Their cabinet quality and construction are highly regarded for the price.
Most customers have been very satisfied with their Wren kitchen purchase and installation.
Key Points
Cabinet construction and durability are well-reviewed
Average customer rating of 4.55 out of 5 stars
Our Opinion
In my opinion as a kitchen expert, Wren Kitchens provides excellent value for money.
Their cabinet quality punches above their low price point.
While some compromises exist, overall, Wren delivers solid, complete kitchens that make for happy customers.
They are a good choice for affordable kitchen upgrades or installations.
Wren Kitchens Quality and Materials
When it comes to the actual quality of Wren Kitchens, reviews are overwhelmingly positive. Customers consistently praise the solid construction and durability of the kitchen units, which are manufactured in Wren's factories and delivered fully assembled. The materials used are high quality and built to last.
Here's what customers have to say about its quality:
The units feel very solid and sturdy once installed.
Doors and drawers operate smoothly thanks to quality hinges and runners.
Surfaces and finishes stand up well to wear and tear.
Cabinets are made from moisture-resistant materials.
The fully assembled delivery is a big plus, as it saves customers from the hassle of constructing their units. Overall, the consensus is that Wren's kitchens are very well-made and constructed from excellent materials. This gives buyers confidence in the durability and longevity of their investment.
Wren Kitchens Prices and Value for Money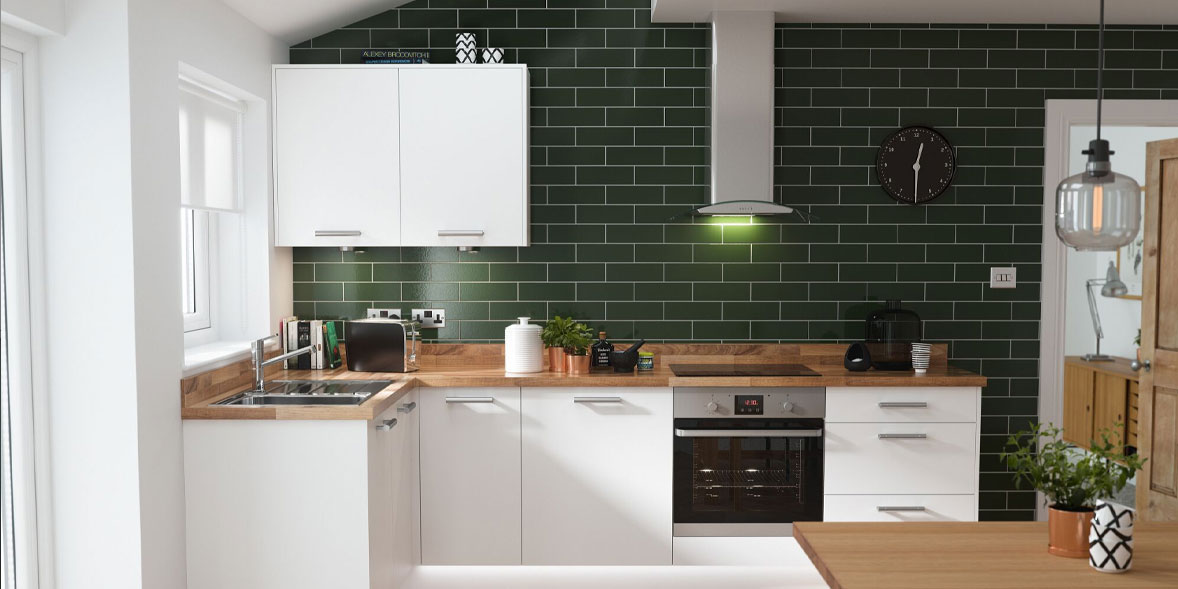 When considering Wren Kitchens, one of the most frequently asked questions is whether they offer good value for money. The answer is a resounding yes!
Wren has built a reputation for providing high-end kitchens at very competitive prices. This is achieved by controlling every step of the manufacturing and installation process in-house. By cutting out middlemen, Wren keeps costs low without compromising on quality.
Specific factors that make Wren great value include:
Huge selection of kitchens across a wide range of budgets
Frequent sales and special offers to help you save
Price match guarantee so you never overpay
Free design consultation to fit your budget
Affordable financing options
While not the absolute cheapest option, Wren offers fantastic bang for your buck. You get a premium, luxury kitchen for an affordable price. The number of kitchens that customers can purchase based on their budget results in satisfaction.
Overall, Wren represents excellent value while maintaining high standards of quality and service. This combination makes them a go-to choice for budget-conscious kitchen buyers in the UK.
Wren Kitchens Delivery and Assembly Process
Installing a new kitchen is a major project, so it's natural to have questions about the delivery and assembly process when considering Wren Kitchens. Understanding what to expect can give you peace of mind.
You'll be assigned an installation date once you've finalized your kitchen design. The Wren delivery team will contact you beforehand to confirm arrival times. Delivery is free for mainland UK addresses.
On the big day, Wren will send a two-person team to unpack and assemble your new kitchen. They are fully trained technicians who will get your kitchen installed with care and precision. The entire process usually takes 1-2 days depending on the size of your order.
Here are some key points about Wren's assembly service:
Experienced installers who are background-checked
All packaging materials hauled away
Appliances installed and tested
A final quality inspection of the finished kitchen
Wren also offers a Home Service Team for any additional electrical, plumbing, plastering, or carpentry work needed. This ensures your kitchen is fully fitted based on your home's requirements.
Overall, Wren customers can feel confident about smooth, professional delivery and assembly. Your dream kitchen will be in safe hands from start to finish.
Wren Kitchens Customer Service
Installing a new kitchen is a major investment, so it's understandable to have questions about Wren Kitchens' customer service. How responsive are they after the sale?
Wren provides multiple ways to get assistance before, during, and after your purchase. You can phone their customer service team, visit a showroom, or email them through their website.
Response times are quite prompt—you can often get an answer the same day. The service agents are knowledgeable about Wren's products and services.
If any issues come up after delivery, you can contact their customer service team for troubleshooting and repairs. Many customers mention Wren helping resolve problems:
Sending technicians to adjust or replace parts
Promptly shipping any missing or damaged pieces
Following up to ensure customers are satisfied
Wren provides a 10-year guarantee on their kitchen cabinets as well, giving peace of mind. They stand behind their products.
Online reviews indicate most customers have positive experiences with Wren's customer service. They find the agents friendly and willing to go the extra mile. Many appreciate how Wren follows through on their commitments.
For any concerns about your kitchen purchase, Wren's customer service team is ready to provide solutions. You can count on them for ongoing support after your purchase.
Are Wren Kitchens Worth It? Our Verdict
With so many options for new kitchens, a common question is: Are Wren kitchens worth the investment? Let's weigh the pros and cons.
On the plus side, Wren offers high-quality materials like solid wood cabinets and quartz worktops. Their products come with lengthy guarantees, like their 10-year cabinet warranty. Wren's kitchens are fully customizable, with plenty of colours, finishes, and accessories to choose from.
Wren's fitting teams handle installation professionally. This takes the hassle out of coordinating contractors. Their kitchen designers can plan everything down to the smallest details. Wren's large UK manufacturing capabilities allow quick delivery times.
Considering these benefits, Wren kitchens provide good value overall. While not the cheapest option, their combination of quality, customization, and service is appealing.
A few downsides to weigh: their limited number of physical showrooms to view displays, and mixed reviews on after-sales service. However, many customers report positive experiences working with Wren.
For quality and customization, Wren Kitchens competes well with other national chains. Their vertically integrated supply chain allows competitive pricing too. If you want an affordable luxury kitchen with streamlined service, Wren is worth considering.
Check out Wren's website to design your dream kitchen. With their customization options and warranties, you can create a kitchen that suits your needs and lasts for years.
FAQ
Is Wren Kitchens worth it?
Wren Kitchens provides good value for money overall. Using their own manufactured units, their kitchens are made with solid construction that is competitively priced. Customers praise the quality of the cabinets.
Is Wren better than Howdens?
Wren and Howdens both offer quality kitchens at reasonable prices. Wren has slightly higher customer satisfaction ratings based on independent reviews. It provides fully assembled kitchen units while Howdens is a DIY fit.
Is Wren Kitchens made by Howdens?
No, Wren and Howdens are separate UK-based kitchen retailers with their own manufacturing facilities. They are competitors in the affordable kitchen market.
Is Wren Kitchens cheaper than B&Q?
Yes, Wren Kitchens is generally cheaper for comparable kitchen units than B&Q. As an own-brand manufacturer, Wren can offer very competitive pricing.
Conclusion
In conclusion, Wren Kitchens provides good value for money complete kitchens with solid cabinet construction. Overall, independent customer reviews rate them highly for quality and service. Wren is a competitively priced option for affordable, quality kitchen cabinets and installation.