Painting a bathroom ceiling can be tricky, but choosing the right paint is key to getting a long-lasting, mould-resistant finish.
This guide will walk you through everything you need to know to pick the perfect paint for your bathroom ceiling.
What Paint to Use on a Bathroom Ceiling?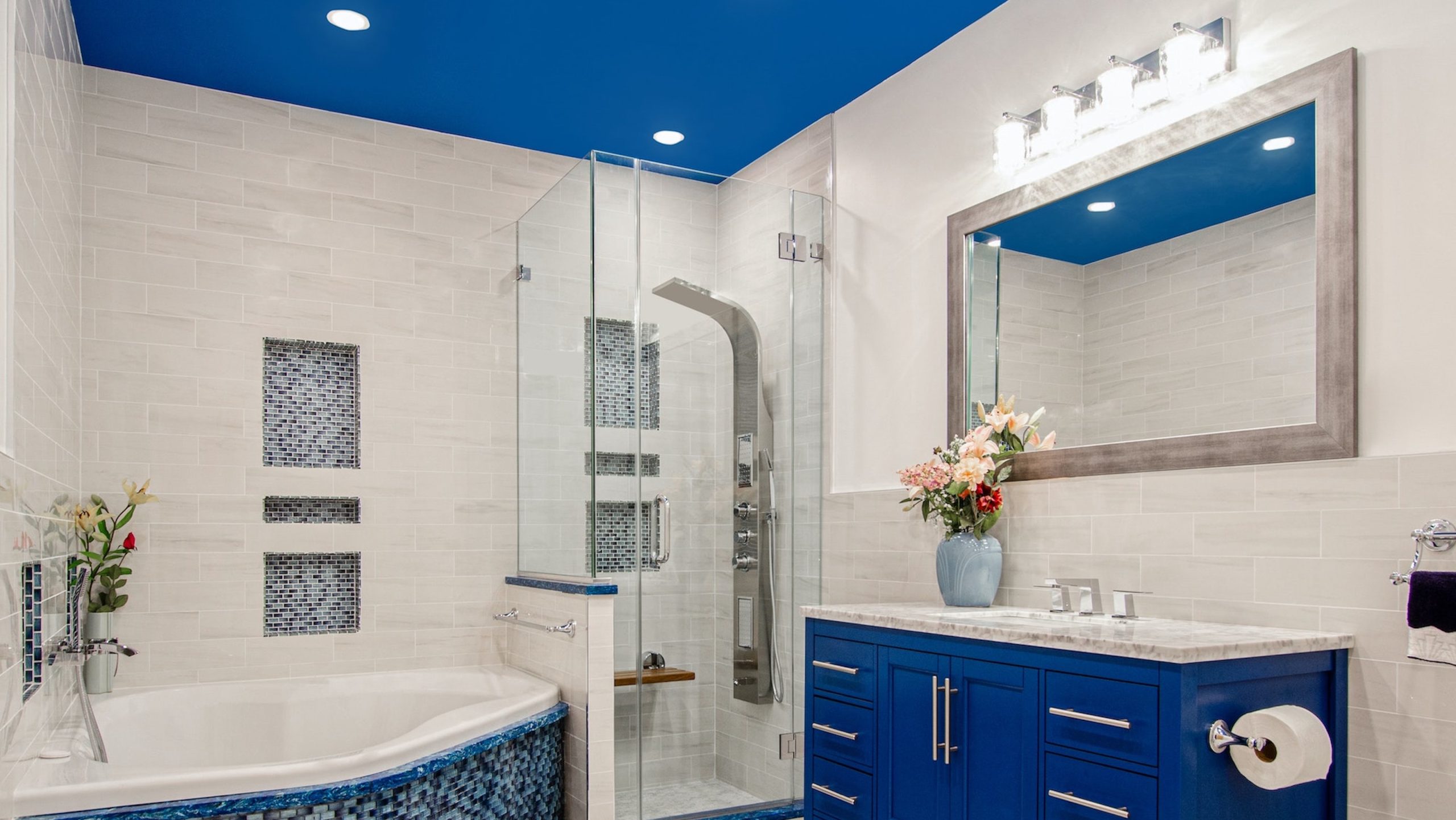 Acrylic eggshell paint is the best choice for painting bathroom ceilings as it resists moisture, washes easily, and helps prevent mould growth.
Leyland and Crown brand acrylic eggshell paints are good options.
Make sure to properly prepare and prime the ceiling first.
Key Points
Use acrylic eggshell paint on bathroom ceilings
Leyland and Crown are good UK brands
Prep and prime before painting
Our Opinion
In our experience, acrylic eggshell is the best paint finish for bathroom ceilings.
The slight sheen makes it moisture-resistant and easy to clean.
We recommend Leyland acrylic eggshell – it applies smoothly and has great coverage.
Proper prep is essential – make sure to wash, fill cracks, and apply primer before painting for best results.
This will help the paint adhere and prevent peeling or mould from recurring.
What Paints Work Best for Bathroom Ceilings?
When it comes to painting bathroom ceilings, acrylic eggshell paints are your best bet. Acrylic paints are water-based, so they can stand up to moisture without peeling or fading. Eggshell finishes have a soft sheen that helps hide imperfections in the ceiling. Look for acrylic eggshell paints made specifically for bathrooms, like Crown Clean Extreme and Leyland acrylic eggshells.
Here are a few tips for choosing the right bathroom ceiling paint:
Look for paints labelled "bathroom" or "kitchen" – these are formulated to resist moisture and humidity.
Choose a mould-resistant paint or one with a mildew-resistant primer already added.
Opt for lighter colours like soft blues, greens, or yellows to brighten up the space.
For shower areas, use a semi-gloss or eggshell enamel paint for added protection.
Make sure to properly prep the surface before painting – clean off any mould or mildew.
No matter what brand or colour you choose, always make sure the bathroom ceiling paint can stand up to the humid environment. With the right prep work and paint, you'll have a fresh, durable ceiling that resists moisture and mould.
How to Choose the Right Finish for Your Bathroom Ceiling Paint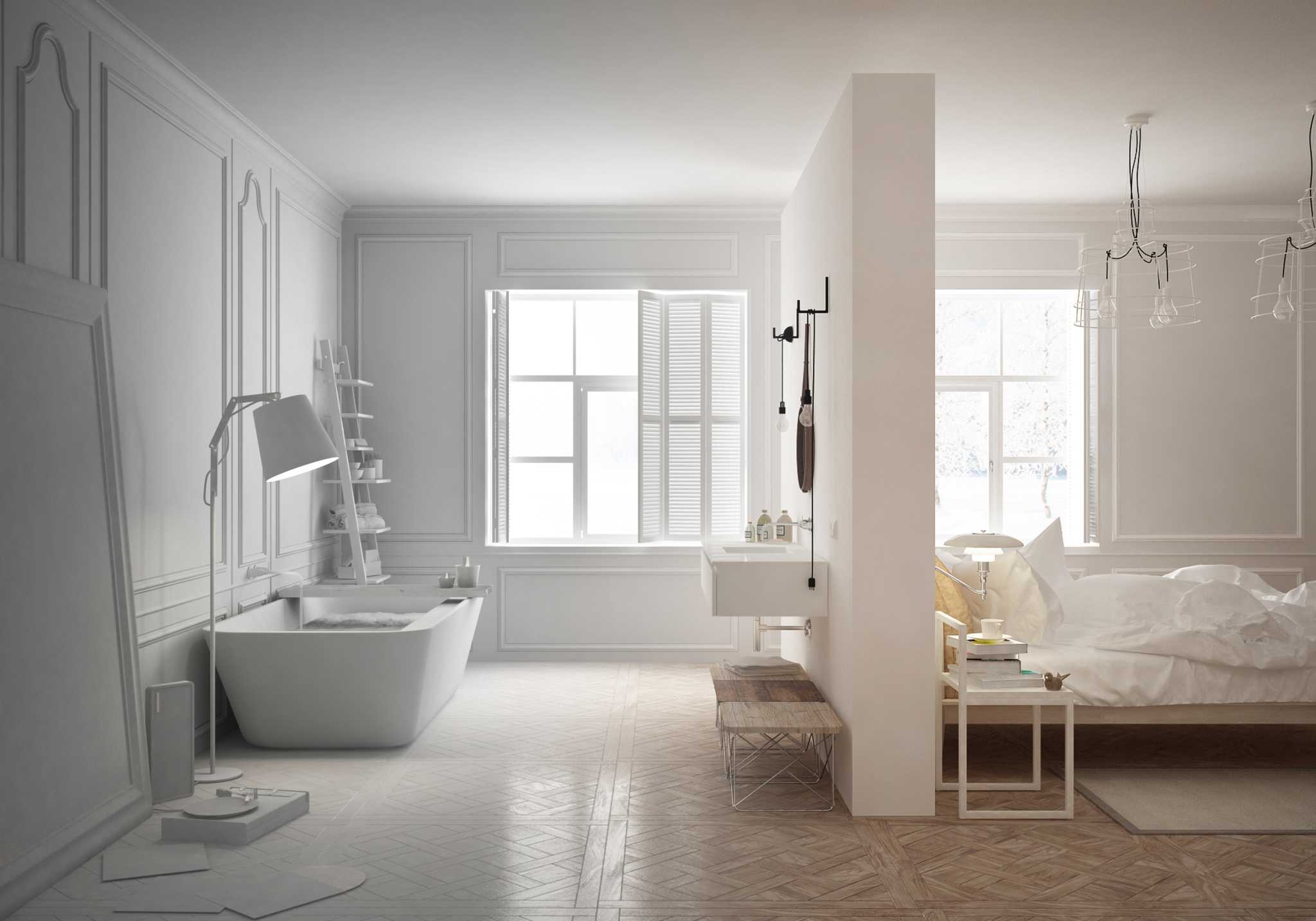 When selecting a finish for your bathroom ceiling paint, you'll need to balance durability and aesthetics. Here are some tips on choosing the right finish:
Eggshell is the most popular finish for bathrooms. It resists moisture while providing a subtle sheen that hides imperfections.
Flat or matte finishes hide flaws well but are harder to clean. Use them only in low-moisture areas.
Semi-gloss gives a brighter, shinier look. It's very durable but will show more flaws in the ceiling.
A high-gloss enamel is the most moisture-resistant option. But the heavy shine amplifies imperfections.
Textured paints like popcorn or orange peel finishes help hide existing ceiling damage.
Test paint samples with different sheens to see how they look on your ceiling. Low-angled lighting, skylights, and glossier paints highlight flaws. For high-moisture areas like showers, semi-gloss or gloss gives better protection. Eggshell works well for most ceiling areas, providing a subtle sheen that holds up to humidity.
Prepping properly and choosing the right finish will lead to a durable, long-lasting paint job. With a little testing, you can find the perfect finish for your bathroom's look and lighting.
Which Brands Offer the Most Moisture-Resistant Bathroom Ceiling Paints?
With all that steam and humidity, bathrooms can be hard on paint. When choosing a brand for your ceiling, look for maximum moisture resistance.
Dulux and Crown are two top UK brands that produce paints designed to withstand bathroom conditions. Their bathroom ceiling paints contain fungicides to prevent mould and mildew. Both offer sheens like eggshell and matt to suit your needs.
Farrow & Ball estate eggshell is a high-quality option. While pricier, it resists moisture well and contains a mildewcide. Little Greene also offers ceiling paints with excellent moisture resistance.
If you're painting a shower enclosure or high condensation area, look for brands using the latest technology. Leyland and Johnstone's bathroom paints boast improved moisture resistance and wipeable finishes.
For severe conditions, consider a two-part epoxy paint. They create a protective plastic-like coating that seals out moisture. Brands like Ronseal and Sandtex offer epoxy options ideal for bathrooms.
Choosing brands known for bathroom paint technology will ensure your ceiling withstands the humid environment. Check reviews and talk to sales staff to find the perfect fit for your needs and budget.
What are the Pros and Cons of Gloss, Eggshell, and Matte Paints?
When selecting paint for your bathroom ceiling, consider the advantages and disadvantages of different sheens.
Gloss paint has a shiny, light-reflective surface. It's durable and stain-resistant, making it ideal for high-condensation areas. However, it shows imperfections and requires expert application. Gloss paint can also appear too shiny for some ceilings.
Eggshell paint provides a soft glow with moderate durability. It hides imperfections better than gloss but not as well as matte. Eggshells may show watermarks in humid rooms. It's easier to apply than gloss but requires careful technique.
Matte paint has a flat, velvety look. It hides surface flaws well and touches up easily. However, matte scuffs more readily than higher sheens. It's also not as wipeable. Matte works well in low-moisture bathrooms.
Consider lighting, use and aesthetics when weighing sheen options. Gloss highlights imperfections but resists moisture. Eggshell and matte obscure flaws but vary in durability. Testing swatches in your space helps determine the best finish.
How to Prepare and Paint Your Bathroom Ceiling
Once you've selected the right paint sheen for your bathroom ceiling, proper preparation and application are key to achieving a professional-quality result.
First, clean the ceiling thoroughly to remove any dirt, grease or flaking paint. Fill any cracks or holes with spackle and sand smooth when dry. Use a degreaser on stained areas and allow them to fully dry before priming.
Apply a high-quality primer suited for bathrooms to seal the surface. Allow the primer to dry completely before painting. For painting, use high-quality acrylic latex paint formulated for bathrooms. It will resist moisture and mildew.
Cut in the edges with a brush, then use a roller to apply the paint in a uniform coat. Work in sections and maintain a wet edge to prevent lap marks. Allow each coat to dry before applying a second. Lightly sand and recoat any drips or imperfections.
Proper prep and application provide a smooth, durable finish. Allow the paint several weeks to fully cure and harden before cleaning or exposure to moisture. With the right sheen and careful technique, you can achieve a bathroom ceiling paint job with a freshly painted look for years.
FAQ
What kind of paint should you use on a bathroom ceiling?
Acrylic eggshell paint is the best choice for bathroom ceilings as it is washable, moisture-resistant, and helps prevent mould growth.
Do you use special paint for bathroom ceilings?
Yes, bathroom ceilings require moisture-resistant paints that can withstand humidity and prevent mould. Acrylic eggshell or semi-gloss paints are specially formulated for bathrooms.
Can I use normal emulsion on bathroom ceilings?
Normal emulsion paint is not ideal for bathroom ceilings as it can absorb moisture and is prone to peeling. It's better to use acrylic eggshell or semi-gloss paint.
What emulsion is best for bathroom ceilings?
Acrylic eggshell paint provides good washability and moisture resistance. Leyland and Crown acrylic eggshells are top choices for UK bathroom ceilings.
Conclusion
When painting a bathroom ceiling, it's important to choose a mould and moisture-resistant acrylic eggshell or semi-gloss paint. Leyland and Crown acrylic eggshells are suitable options for UK bathrooms. Proper prep and priming are also key to preventing peeling and mould from recurring. Using the right paint for your bathroom ceiling is essential to withstand humidity.