This informative article provides helpful tips for identifying and removing mould from bathroom ceilings.
Learning what causes mould and how to prevent it can help homeowners maintain a healthy home.
How to Stop Mould in Bathroom Ceiling?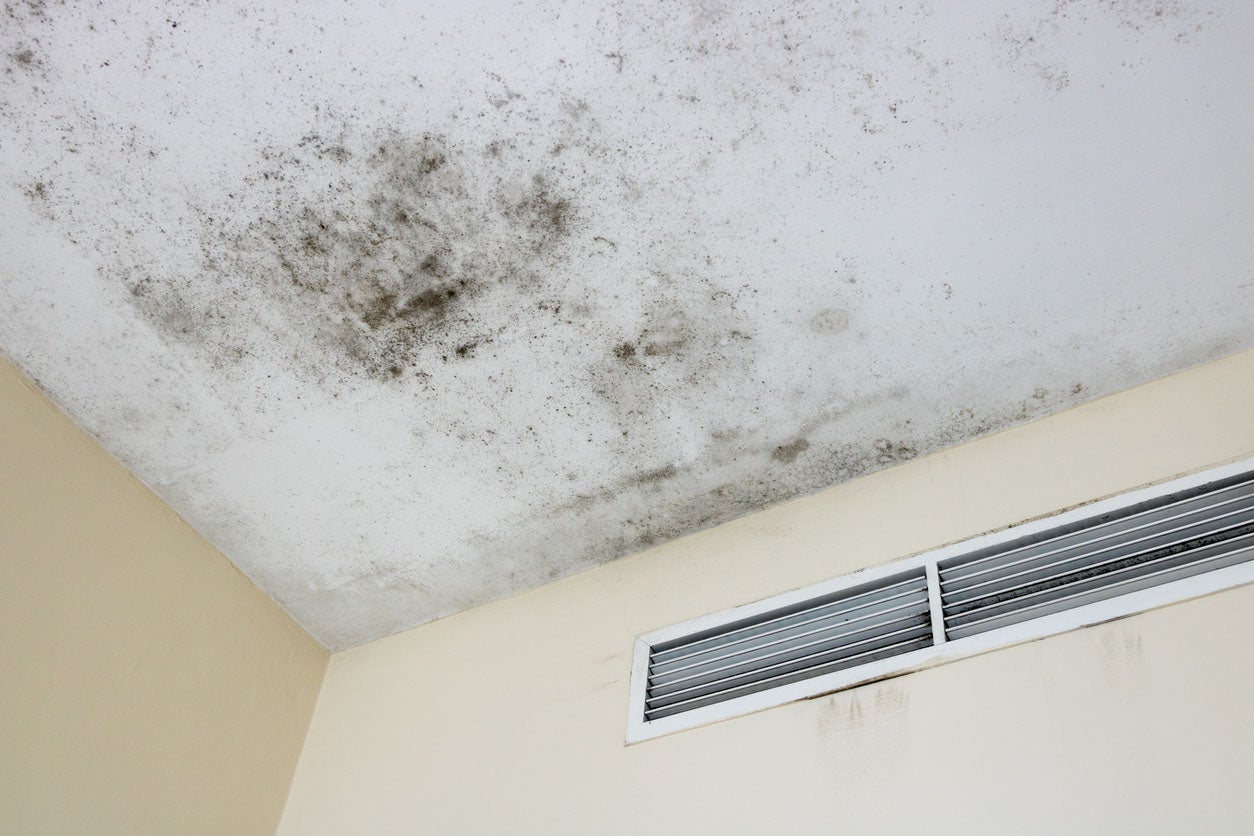 The most effective way to prevent mould on your bathroom ceiling is to eliminate dampness and improve ventilation.
Open windows, use exhaust fans and run a dehumidifier to reduce condensation.
Check for leaks and fix any roof damage.
Clean existing mould with vinegar or bleach solutions.
Good air circulation is key to stopping mould from recurring.
Key Points
Improve ventilation – use exhaust fans, open windows, get a dehumidifier
Eliminate moisture – fix leaks, wipe condensation, ventilate after bathing
Treat existing mould – use vinegar, bleach, hydrogen peroxide, mould removers
Our Opinion
As bathroom experts, we know that controlling moisture and improving airflow are the most effective ways to prevent mould growth on ceilings.
Quickly treating any existing mould is also crucial.
With proper ventilation and moisture control, you can keep your bathroom mould-free and healthy.
We recommend using exhaust fans, opening windows, running a dehumidifier, and fixing any leaks.
Identify Causes of Bathroom Ceiling Mould
Mould thrives in damp environments with poor ventilation. If you notice dark spots on your bathroom ceiling, chances are it is mould. Here are some common causes of mould growth on bathroom ceilings:
Condensation and moisture – Frequent hot showers produce steam that condenses on cool surfaces like ceilings and windows. This provides ideal conditions for mould.
Leaking roof or plumbing – Water leaks above the ceiling or from pipes in the walls can lead to excess moisture and mould growth.
Poor ventilation – Bathrooms need proper ventilation to allow moisture to escape. A lack of windows or exhaust fans will cause dampness.
High indoor humidity – Using humidifiers or living in humid climates can cause overall dampness indoors and mould growth if ventilation is inadequate.
Inspect your bathroom ceiling and walls for any moisture or leaks. Check that windows are open and exhaust fans are working properly. Use a dehumidifier if the air feels uncomfortably humid. Address any plumbing issues right away before mould becomes a problem.
Use Natural Solutions Like Vinegar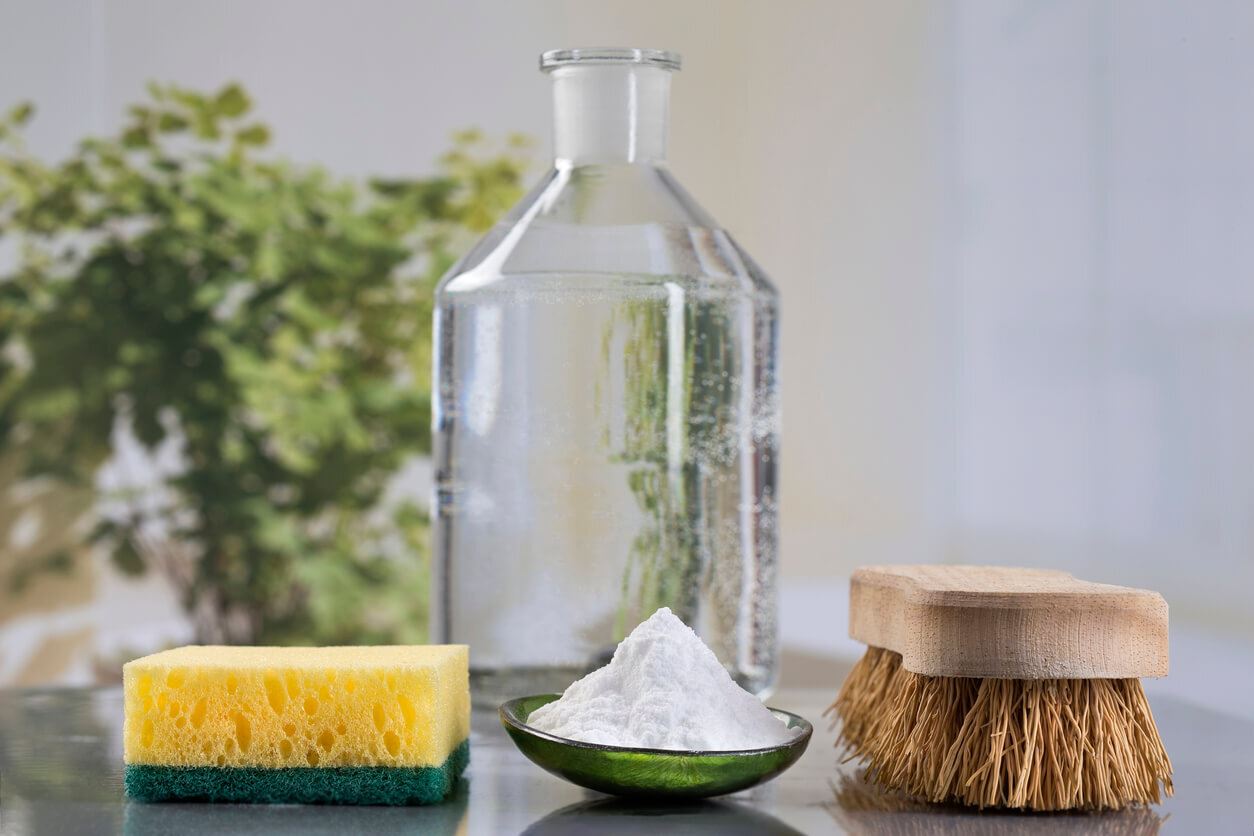 Before reaching for harsh chemicals, try these safe and eco-friendly methods for removing mould:
– White vinegar – Spray undiluted white vinegar directly on the mould and let sit for 1 hour before scrubbing off. Vinegar's acidity kills mould and mildew.
– Baking soda – Make a paste with baking soda and water and apply to the mould with a brush or sponge. Baking soda is a gentle abrasive that lifts mould off surfaces.
– Tea tree oil – Mix tea tree oil with water in a spray bottle. Tea tree oil is a natural antifungal that inhibits mould growth.
– Hydrogen peroxide – Lightly mist 3% hydrogen peroxide onto the mouldy area and let bubble for 10 minutes before scrubbing clean.
Test natural solutions in an inconspicuous area first to ensure they don't stain or damage the ceiling. With some scrubbing, these remedies can remove mould without harsh chemicals.
Install a Dehumidifier and Exhaust Fan
Preventing excess moisture is crucial for stopping mould growth long-term. Consider installing a dehumidifier and exhaust fan in your bathroom.
A dehumidifier extracts moisture from the air, lowering indoor humidity below 50% where mould cannot thrive. Look for an Energy Star-rated model and place it where it can circulate air throughout the bathroom.
Exhaust fans rapidly vent warm, humid air to the outside. Choose a fan with a high CFM rating and duct it outside rather than into the attic space. Use exhaust fans whenever showering and for 30 minutes after to remove lingering moisture.
Opening windows also helps with ventilation if feasible. Keep bathroom doors open as much as possible to allow air circulation.
Checking humidity levels with a hygrometer can help determine if your dehumidifier and fans are working optimally. The key is keeping the bathroom air dry to prevent mould from returning.
Installing these moisture-control devices along with prompt leak repairs provides a multipronged approach to banish mould from your bathroom ceiling for good.
Clean Bathroom Surfaces and Items Regularly
Maintaining cleanliness is vital to prevent mould from returning. Set up a regular cleaning routine for all bathroom surfaces.
Scrub the ceiling, walls, floor, windows, and fixtures with a non-toxic cleaner or baking soda solution weekly. Get into crevices and grout lines where mould spores lurk.
Clean shower curtains, bath mats, and towels in hot water regularly. Allow them to dry completely between uses. Replace any that are mouldy.
Wipe down bathroom items like wastebaskets, soap dishes, and toiletries. Store personal items in closed cabinets or containers.
Check caulking and re-apply fresh sealant if cracked or missing. This prevents moisture from seeping into crevices.
Establishing diligent cleaning habits keeps your bathroom hygienic and inhospitable for mould regrowth. A little weekly effort maintains a mould-free space long-term.
Paint the Bathroom Ceiling with Mould-Resistant Paint
Applying special mould-resistant paint provides an extra preventative barrier. The paint's fungicides stop mould from forming.
Look for paints labelled "kitchen & bathroom" or specifically "mould resistant." Ensure it can be used on ceilings.
Before painting, fill any cracks or holes with spackle. Sand smooth. Wipe away dust.
Use a roller with an extendable pole to reach the ceiling easily. Apply two coats of paint, allowing proper drying time between coats.
Mould-resistant paint keeps your handiwork looking fresh by inhibiting mould regrowth. Re-paint every few years for continued protection.
With diligent cleaning habits and mould-fighting paint, you can banish bathroom mould for good. No more ugly black spots will mar your pristine space.
FAQ
Why does my bathroom ceiling keep going mouldy?
Mould grows in damp, humid environments. Bathrooms tend to be damp from showers and baths. This moisture condenses on surfaces like ceilings and walls, allowing mould to thrive. Lack of ventilation also contributes to mould growth.
What can I put on my bathroom ceiling to stop mould?
You can apply mould-killing solutions like bleach, vinegar, hydrogen peroxide, or commercial mould removers. Improving ventilation is also key – use exhaust fans, open windows, or get a dehumidifier.
Conclusion
Mould thrives in damp environments with poor air circulation. To prevent mould on bathroom ceilings, it's crucial to eliminate moisture and improve ventilation. Quickly treat any mould growth with mould-killing solutions. Keeping your bathroom well-ventilated and free of condensation will help stop mould from recurring. Investing in a dehumidifier and using exhaust fans can make a big difference. With proper moisture control and airflow, you can keep your bathroom ceiling free of unsightly mould.