This article explains everything you need to know about portable appliance testing (PAT).
It's worth reading if you want to learn more about this important electrical safety process.
What Is Portable Appliance Testing?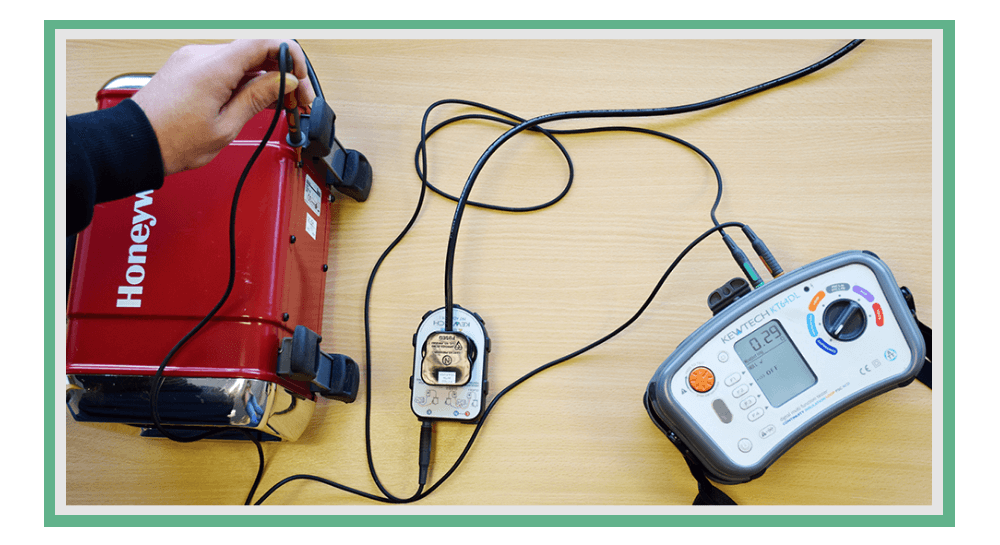 Portable appliance testing (PAT) is the process of routinely inspecting and testing portable electrical equipment.
It checks for any defects that could make the appliances unsafe or cause electric shocks.
PAT testing makes sure portable electrical appliances are safe to use.
Key Points
– PAT testing checks portable electrical appliances for safety defects
– It aims to prevent electric shocks, fires and injuries
– PAT testing is recommended for equipment used in workplaces, rented properties, construction sites etc
– Regular PAT testing is part of electrical safety management
Our Opinion
In my opinion, PAT testing is an essential safety procedure for any location using portable electrical appliances.
The small investment of regularly inspecting and testing appliances prevents potentially huge costs – both financial and human – if electrical accidents were to occur.
PAT testing should be seen as a basic legal duty and vital safety net rather than an unnecessary hassle.
Correspondingly, the safety benefits and peace of mind PAT testing provides make it very worthwhile.
What is Portable Appliance Testing?
Portable appliance testing (PAT) is the process of inspecting and testing electrical appliances to ensure they are safe to use. It is a routine inspection that aims to prevent electrical accidents.
PAT testing involves visual inspections and electronic tests to check for safety. It is a common practice in the UK, Ireland, New Zealand, and other countries.
In any case, landlords have a duty of care to ensure the electrical equipment in their properties is safe, and PAT testing helps fulfil this responsibility. The tests are designed to identify any faults or defects in portable equipment like kettles, laptops, hairdryers, etc.
Specifically, PAT helps check for:
Damaged plugs, cables or casings
Incorrect wiring
Unsafe earthing
Appliances that may overheat
By carrying out regular PAT testing, you can help prevent electrical fires, shocks, or other accidents. It gives you peace of mind that your electrical appliances are operating as they should.
PAT testing should be conducted annually, or more frequently for equipment used in harsh environments. Only a qualified electrician should perform the tests.
So, in summary, PAT is a vital safety process for identifying faulty electricals before they cause harm. It's an important procedure for businesses, landlords and anyone using portable electrical appliances.
Why Is PAT Testing Important?
There are several key reasons why portable appliance testing is so important for safety:
Firstly, it helps prevent electric shocks. Faulty electronics can give users a dangerous electric shock, especially if there is exposed wiring. PAT testing checks for any defects that could cause this.
Secondly, it reduces the risk of fires. Damaged cables, loose connections and faulty appliances are common causes of electrical fires. Regular PAT testing identifies problems before they lead to a fire. It also minimises the chances of burns from hot appliances. If an appliance has a fault that causes it to overheat, PAT testing will reveal this before it burns anyone.
By catching any hazards early, PAT testing prevents accidents and injuries. It provides legal compliance too, as businesses are required to maintain safe electrical equipment. Regular PAT testing also gives you peace of mind about the safety of electrical devices. You can be confident that any risks have been minimised.
Ultimately, PAT testing saves lives. Electricity can be very dangerous, so it's essential to identify and resolve any safety issues. PAT gives an extra layer of protection for your home or business.
In summary, by thoroughly checking appliances and identifying faults, PAT testing is invaluable for preventing electric shocks, fires, burns and other accidents. It's an essential safety procedure.
When Should You Do PAT Testing?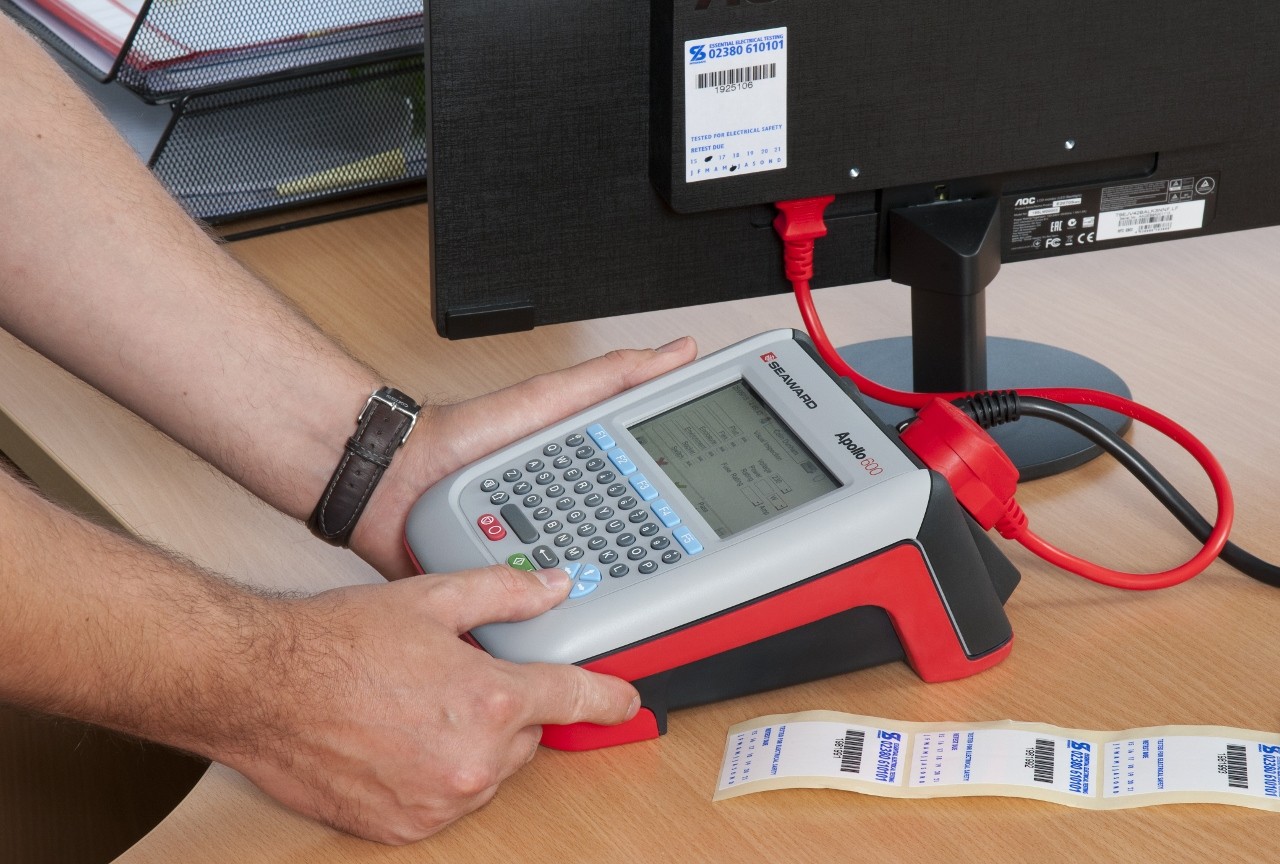 Deciding when to carry out PAT testing depends on the type of appliances and how they are used. Here are some key recommendations:
For portable electrical equipment used by employees in a low-risk office environment, PAT testing should be done every 2-4 years. This includes devices like laptops, printers, and laminators.
Equipment that is handheld or gets a lot of movement, like power tools or vacuum cleaners, should be tested more frequently – yearly is the best practice.
Appliances in harsh environments with more exposure to drops, moisture and dust need annual PAT testing at a minimum. Industrial settings fall into this category.
For equipment that is rarely moved and not handheld, like desktop computers, testing every 4-5 years is usually sufficient.
Any electrical device used by the public, for example in hotels or shops, requires testing every 1-2 years due to heavy usage.
Newly purchased electrical items should be tested before first use to identify any manufacturing faults. Second-hand equipment also needs testing before use.
In domestic settings, annual PAT testing is recommended for frequently used appliances like kettles, hairdryers, and phone chargers. For lower-use devices, every few years is fine.
Ultimately, the frequency of PAT testing should be proportional to the level of risk and usage for each device. Following industry guidelines ensures electrical safety is maintained.
Who Can Do PAT Testing?
To perform PAT testing, individuals need to have the proper training and certifications. There are a few options for who can conduct testing:
Electricians – With the right PAT testing qualification, electricians are well-equipped for appliance testing. Their electrical knowledge is key.
PAT testing specialists – Some technicians specialize solely in PAT testing services. They have comprehensive training specifically for it.
In-house health and safety staff – Larger organizations sometimes train internal teams to handle PAT testing.
Equipment manufacturers – For specialized or high-risk equipment, the manufacturer may provide PAT testing services.
Third-party testing companies – There are firms dedicated to providing complete PAT testing solutions for businesses and organizations.
When selecting someone to perform PAT testing, it's important to verify up-to-date qualifications and expertise. Reputable testers will have certification through organizations like NICEIC, EAL, and IET.
Thus, proper electrical safety training and adherence to PAT testing standards are critical. This also ensures both compliance and, more importantly, prevents avoidable accidents.
How is PAT Testing Done?
Carrying out portable appliance testing requires methodical inspection and examination using specialized equipment. Here's an overview of the PAT testing process:
Preparation – The tester needs access to all applicable equipment and an on-site power supply. Large appliances may need to be partly disassembled.
Visual inspection – The tester checks for any obvious defects like frayed cords or cracked plugs. This can identify unsafe equipment.
Earth bond testing – This verifies the earth bond between the plug and appliance is intact. A failure here is a serious safety issue.
Insulation testing – The insulation resistance between the live conductors and the earth is measured. Too low indicates potential electrical leakage.
Wire polarity testing – Wiring needs to match input polarity. A polarity reversal could energize the equipment case.
Load testing – Running the appliance under working conditions and checking for any abnormalities during operation.
Testing of extension cords – Any extension cords are also thoroughly examined and tested.
Labelling – Once testing is complete, a label is applied showing the test date and result.
Detailed records are maintained of all results and issues found. Any faulty or damaged equipment is repaired or removed from service. Regular testing ensures the ongoing safety of electrical appliances.
FAQ
What is meant by portable appliance testing?
Portable appliance testing (PAT) refers to the inspection and testing of electrical appliances and equipment that can be moved around and connected to an electrical outlet. This includes things like kettles, vacuum cleaners, power tools, and more. Generally, PAT aims to ensure these portable electrical items are safe to use and free of any defects that could lead to electric shocks or fires.
What needs portable appliance testing?
Any portable electrical appliance that is plugged in and moved around should undergo PAT testing. This includes equipment used in offices, schools, hospitals, shops, construction sites and other workplaces. PAT testing is also recommended for appliances used in rented properties and holiday accommodation to ensure guest safety.
What are examples of portable appliance testing?
Examples of portable appliances that need PAT testing include kitchen appliances like kettles, microwaves and blenders, cleaning equipment like vacuum cleaners and floor polishers, electronics like laptops and printers, power tools and gardening equipment. Anything with a plug that can be moved around and used in different locations should be PAT tested regularly.
What is portable appliance testing on construction sites?
On construction sites, there are many portable power tools and equipment in use. PAT testing is essential to ensure the safety of workers using drills, saws, grinders, extension cords and more. The conditions on construction sites with dust, moisture and constant movement of equipment make PAT testing even more important. Regular PAT testing helps identify damaged cords, faulty plugs and other defects before they lead to any accidents on-site.
Conclusion
Portable appliance testing (PAT) is the routine inspection and testing of electrical appliances that are not fixed in one location. It checks for any safety issues or faults that could lead to electric shocks, fires, or injuries. Hence, PAT testing is recommended for portable electrical items used in workplaces, rented properties, construction sites and other locations. It also provides an important safety check to prevent electrical accidents and hazards. In essence, regular PAT testing as part of electrical safety management ensures appliances are safe to use.