This article provides a helpful overview of awning, its advantages, and how to maintain it.
What Is an Awning?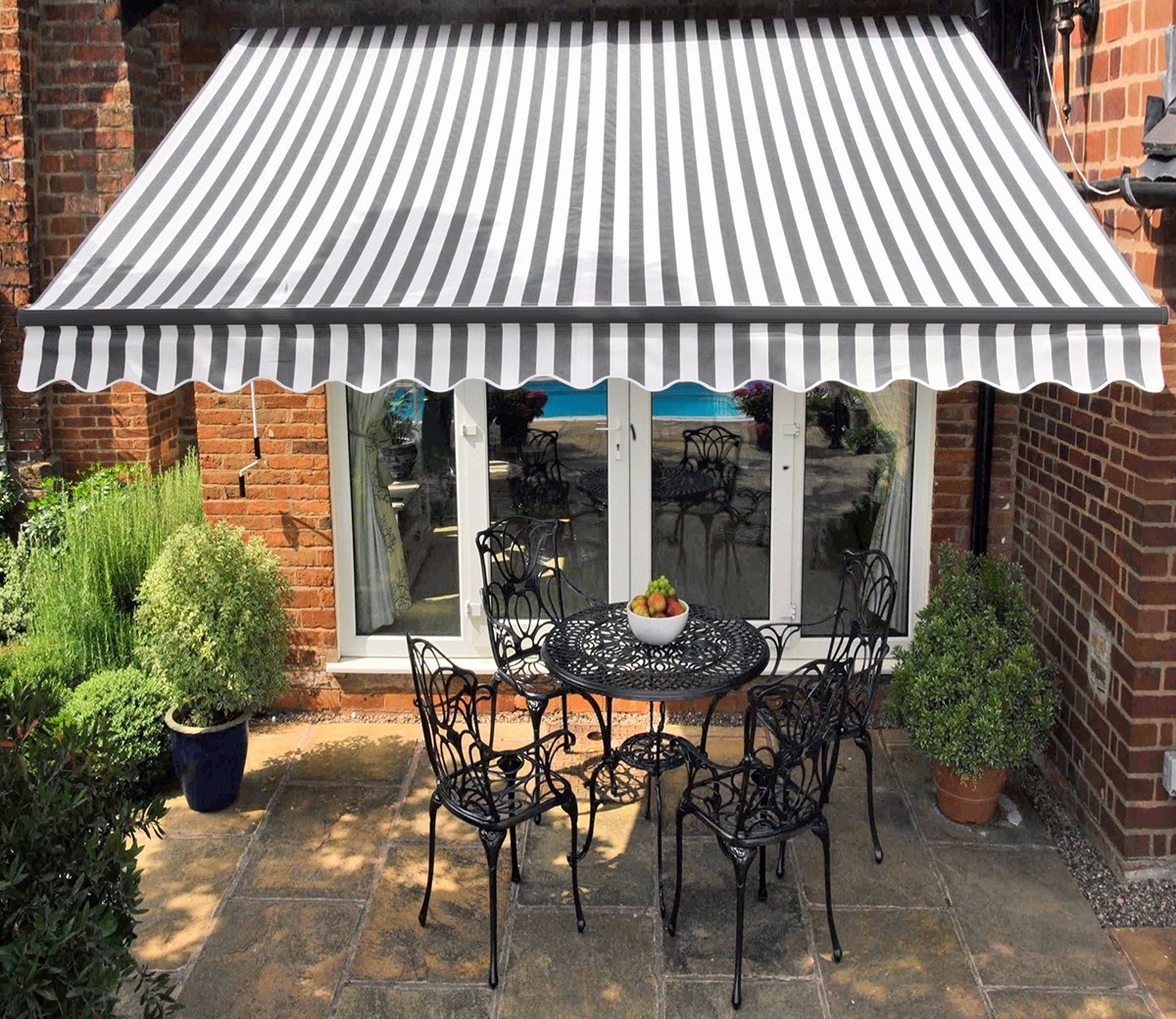 An awning is a covering attached to a building's exterior wall to provide shade and shelter.
In essence, awnings are typically made of fabric or metal and extend outwards over a window, door, patio, or sidewalk.
They also protect from sun, rain, wind, and other weather.
In addition, awnings create extra outdoor living space.
Key Points
– Awnings provide shade and shelter as a roof-like covering extending from a wall.
– Common materials include fabric, aluminium, acrylic, and metal.
– Uses include shading windows, doors, patios, businesses, and recreational vehicles.
– Awnings regulate temperature and expand outdoor living space.
Our Opinion
In my opinion, awnings are an excellent way to add shade and weather protection to a home or business.
They also create new outdoor living areas and help control indoor temperatures.
Retractable awnings allow you to adjust shade as needed.
Meanwhile, for homes and camping, fabric awnings provide a lightweight and affordable option.
Likewise, permanent aluminium or metal awnings are ideal for storefronts.
Generally, awnings are a simple solution for expanding and enhancing outdoor space.
What Does Awning Means?
An awning is a secondary covering attached to the exterior wall of a building to provide shade and shelter. As a matter of fact, awnings are extended, overhanging structures that act as a supplemental roof or shade cover. They are also often made of water-proof fabric or aluminium and project outwards from a building's structure over a window, door, deck, patio, or walkway.
Generally, awnings serve several purposes:
Provide shade and cooling. They also direct sunlight and heat to create shade and keep interior spaces cooler.
Protect from weather. Given that, awnings form a barrier between the outdoor elements like rain, wind, or snow and a building's entrances, windows, or sides.
Increase outdoor living space. Homeowners even more use retractable awnings to extend patios and decks, creating more usable square footage.
Decoration and signage. Businesses use large fabric awnings for decorative flair, branding, and shade storefronts and sidewalks.
Surprisingly, there are many options when it comes to awnings. They can be fixed or retractable, hung over windows, doors, storefronts, patios, or walkways. Hence, awnings are an affordable way to add function, style, and comfort to any home or business.
Types of Awnings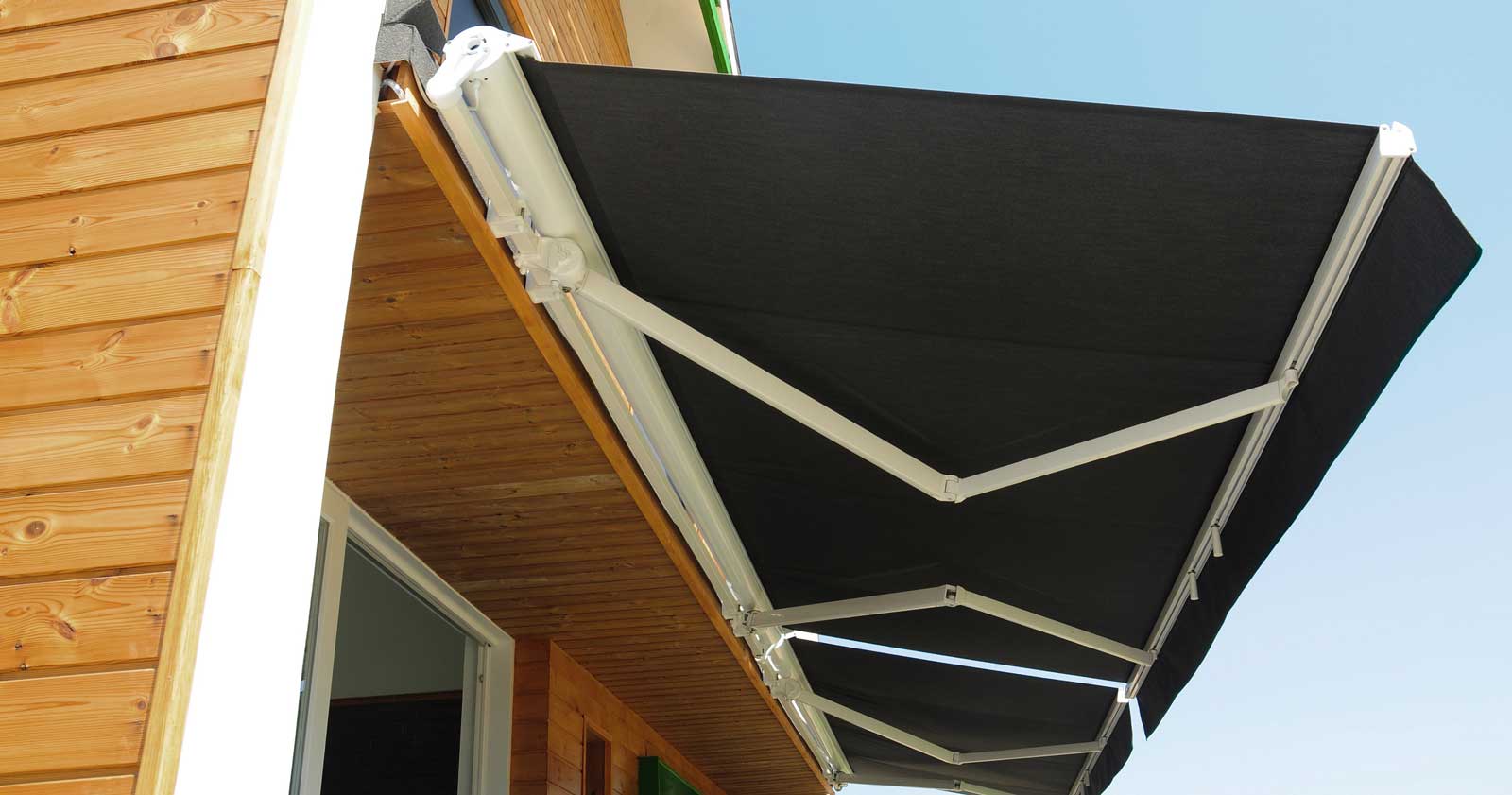 Specifically, there are several common types of awnings used for homes and businesses:
Fixed or stationary awnings are permanently attached and do not retract. Often made of aluminium or acrylic, they provide constant shade and protection.
Retractable awnings can be extended out or rolled back in as needed. Manual or motorized, they allow versatility in controlling shade and views.
Freestanding awnings are supported by frames or poles secured into the ground. Used to cover patios, pools, and yards.
Backlit awnings incorporate lighting into the awning's underside or valance to illuminate signage or create ambience. Popular for restaurants and storefronts.
Hip awnings are pitched rather than flat, angling downwards from the mounting wall to direct water runoff.
Dome awnings are semi-circular shaped. They have curved frameworks extending out from a central mounting point.
Custom awnings can be designed for specialized shapes, sizes, and applications. Ranging from creative architectural awnings to branded business awnings.
Particularly, consider the location, degree of sun/weather exposure, aesthetics, and functional needs when selecting the optimal awning type for a space.
Benefits of Awnings
Installing awnings can also provide many advantages:
Awnings create shade and cut glare, cooling spaces naturally. This can reduce air conditioning costs and energy usage.
They shelter outdoor areas from rain, providing dry spaces to relax or dine outdoors. You can enjoy the fresh air even when it's wet with awnings.
Window awnings block harsh sunlight from entering homes and buildings. This nevertheless protects furnishings and surfaces from fading and damage.
Awnings add visual appeal, style, and personality to homes and businesses. They also come in unlimited colours, patterns, and designs.
Branded awnings are marketing tools that increase visibility and recognition for businesses. They communicate your brand identity.
For restaurants and cafes, awnings denote an inviting and comforting ambience. Thus, outdoor dining spaces become more welcoming.
Awnings extend usable living and working areas. Spaces stay comfortable for longer hours each day.
Overall, strategically placed awnings solve many problems – from harsh sunlight to soggy barbecues. They also make outdoor time more enjoyable while adding beauty and character.
Where to Install Awnings
Awnings are versatile additions that can enhance many areas:
Over windows – Protect indoor spaces from sunlight damage and glare. Window awnings come in handy above large picture windows, bay windows, and skylights.
Above entryways – Welcome guests with a shaded doorway. Entry awnings define the front door while providing cover.
Over patios and decks – Extend the use of outdoor living areas. In fact, awnings allow you to enjoy fresh air even in the sun or light rain.
For carports and garages – Shelter vehicles from elements. An awning creates a covered spot to load, unload, and enter vehicles.
At businesses – Increase visibility, brand identity, and curb appeal. Explicitly, awnings designate entrances and canopies for ATMs, restaurants, retail shops, cafes, hotels, and professional offices.
On mobile homes and RVs – Add a room-like space for outdoor living. Awnings expand tight quarters.
Around pools and hot tubs – Enjoy water features shaded from harsh sun because awnings allow swimming or soaking longer.
In other words, anywhere you need shade, rain protection, or style, an awning can help. Thus, strategic placement enhances the enjoyment of outdoor areas while shielding interiors.
Maintaining Your Awning
Like any exterior fixture, awnings require periodic care and maintenance. With regular upkeep, you can prolong the life of your awning for many years of enjoyment.
Here are some tips for keeping awnings in top condition:
Inspect hardware and fabric. Also check for rips, holes, fraying, mould/mildew, and loose parts. Catch issues early and repair as needed.
Clean the awning. Use a soft brush and mild soap and water to remove dirt and debris. Avoid harsh cleaners.
Ensure water runs off. Pooling water can lead to sagging and water damage. Periodically clear clogged drains.
Retract the awning. Bring the awning in when not in use to avoid wind and weather damage.
Consider seasonal storage. It's important to realize that in areas with harsh winters, you may choose to take down the awning for part of the year.
Watch for signs of wear. Fabric may fade over time. Hardware can loosen and corrode. If issues persist, consider awning replacement.
Therefore, with regular care and upkeep, an awning can provide shade and style for many years. Be proactive with maintenance to get the most out of your investment.
FAQ
What does an awning do?
An awning provides shade and shelter from the sun, rain, wind, or snow. It creates a covered outdoor space attached to a home, business, or RV. In summary, awnings help regulate temperatures and provide extra outdoor living areas.
What is considered an awning?
An awning is a roof-like structure made of fabric, metal, acrylic, or other materials that extends from a wall or frame to create a covered outdoor space. Awnings may be fixed or retractable. They are also often installed above windows, doors, patios, decks, terraces, or recreational vehicles.
What is an awning in camping?
In camping, an awning provides shade and shelter next to a tent, trailer, or RV. In case, camping awnings are often made of fabric and attach to the side of the vehicle, extending outwards on poles or frames. They create a covered spot for cooking, relaxing, and storing gear outdoors.
What is an awning on a building?
An awning is installed above windows, doors, or storefronts on a building to provide weather protection and shade. Building awnings are typically made of fabric, metal, or glass and may be fixed or retractable. Moreover, they often have signage and extend over sidewalks.
Conclusion
To sum it up, an awning is a roof-like structure that extends from a wall to create a covered outdoor space. Awnings provide shade and shelter from the elements like sun, rain, and wind. Moreover, they are made of various materials like fabric, aluminium, or acrylic and can be permanently installed or retractable. Awnings are commonly used on homes, businesses, and recreational vehicles to regulate temperature and expand livable outdoor areas. Additionally, other key uses include shading windows, patios, storefronts, and camping sites.