This article provides a helpful overview of how much are awnings and the factors that influence costs to help you budget for your perfect patio setup.
With prices ranging from a few hundred to several thousand pounds, there's an awning to suit every style and budget.
How Much Are Awnings?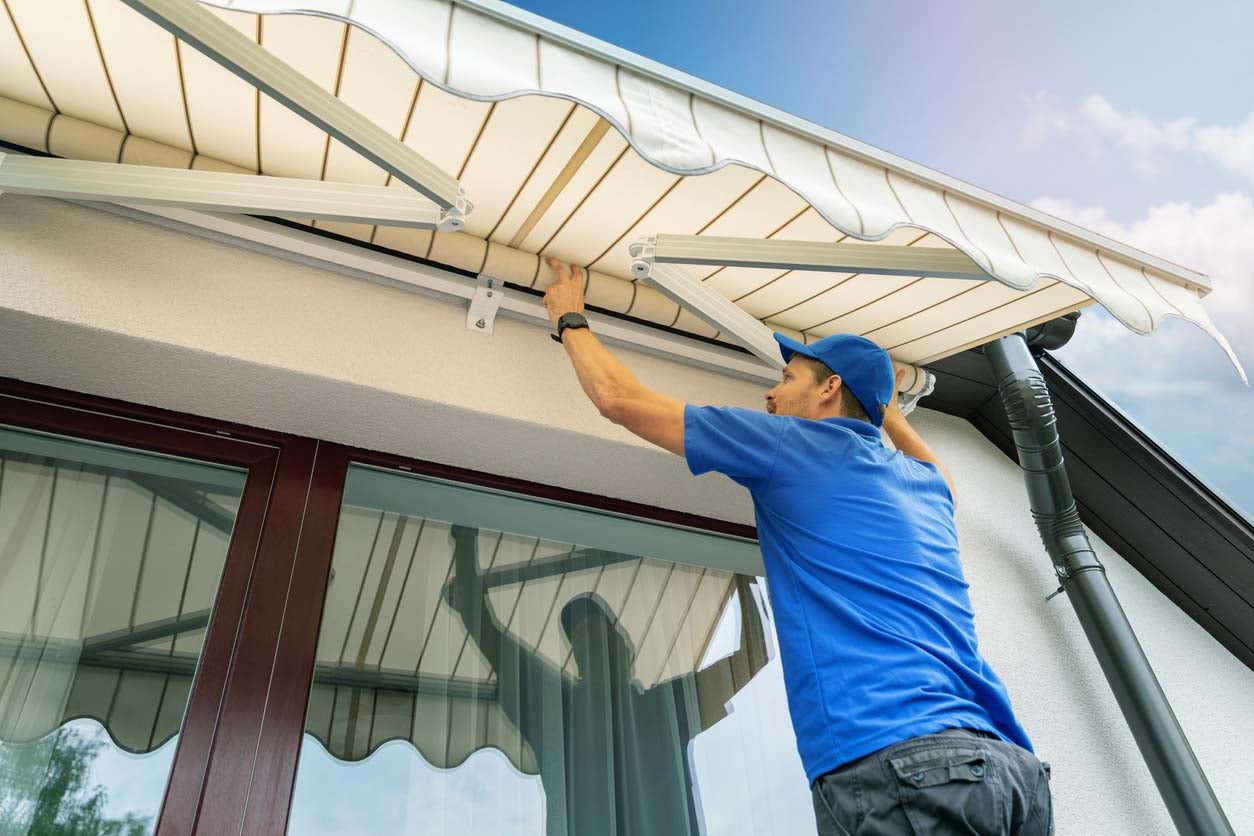 The cost of awnings can vary greatly but typically ranges from £2000 to £9000 for good quality patio awnings installed professionally in the UK.
More basic models start around £150, while bespoke awnings can cost over £10,000.
The average price is £2000 to £5000.
Key Points
Patio awnings range from £2000 to £9000 installed
Basic models start around £150, bespoke can be over £10,000
Average cost is £2000 to £5000 for a good quality awning
Our Opinion
Based on the research, we believe the average homeowner can expect to pay between £2,000 and £5,000 for a good quality, professionally installed patio awning in the UK.
This mid-range price provides a retractable awning with weather protection and expanded living space.
Higher-end awnings offer more customization.
Factors That Influence the Cost of Awnings
When deciding how much you want to spend on an awning, consider the following:
Type – Fixed, retractable, freestanding? More complex mechanisms like retraction motors cost more.
Size – Larger awnings covering bigger areas are pricier. Measure your patio carefully.
Fabric and design – Bespoke patterns and materials like sailcloth or acrylic fabrics are premium. Standard PVC is cheaper.
Brand – Luxury brands like Markilux or Sunair charge higher prices. Opt for lesser-known brands to save.
Electric or manual – Electric awnings with remote controls are convenient but cost extra. Manuals are cheaper.
Additional features – Lighting, heating, sensors? Useful extras increase costs.
Installation – Professionally fitted awnings cost more in labour fees.
As a rough guide, budget awnings cost £150-500, standard models from £1,000-£4,000, while luxury awnings run £4,000-£10,000+. But many factors influence prices, so measure up and get quotes.
Understanding what affects awning costs helps you find the right model within your budget. From pared-back manuals to all-singing luxury versions, your patio can be perfect for the summer.
Average Costs for Different Awning Types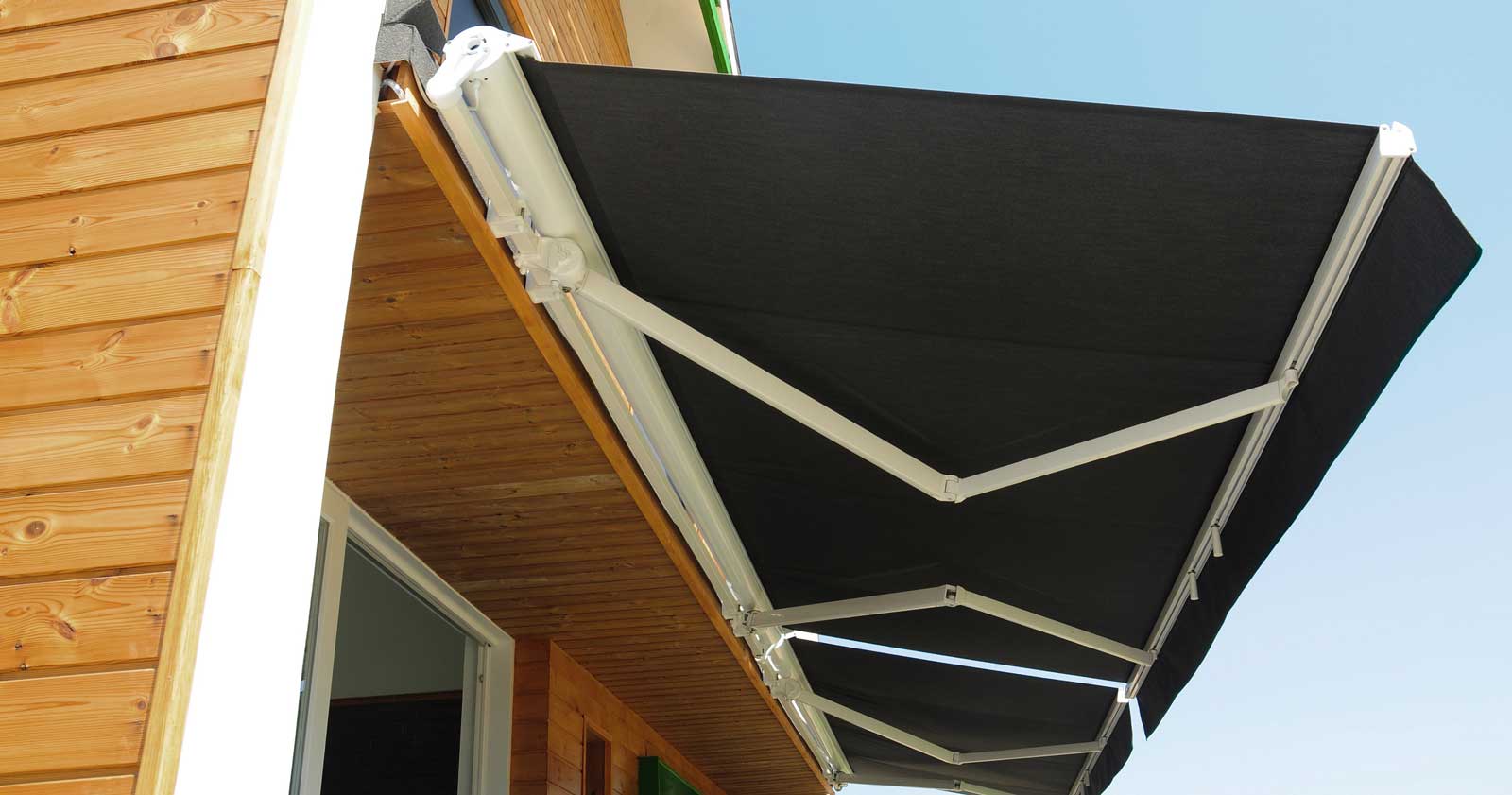 When reviewing awning costs, it helps to know the average prices for popular styles:
Fixed awnings – Usually aluminium frames are installed on walls. Cost from £800-£1,500.
Retractable awnings – Fold away into casings. From £1,500-£3,500 typically.
Freestanding awnings – Standalone structures. Around £2,000-£5,000 on average.
Pergola awnings – Offer full overhead coverage. Expect to pay £3,000-£8,000.
Conservatory awnings – Enclosed patios with polycarbonate. £4,000-£10,000 is common.
Of course, unique specifications impact prices. However, knowing ballpark figures for different awning types makes budgeting easier. Now you can compare quotes confidently. Combining this knowledge with an understanding of cost factors empowers you to find the perfect awning solution for your home and budget.
Additional Costs to Consider
When budgeting for awnings, factor in potential add-ons too:
Installation – Most companies charge extra for installation and removal.
Electricity – Motorized or illuminated awnings may require wiring.
Automation – Options like sun/wind sensors add convenience yet increase costs.
Upgrades – Specialty fabrics and premium frames boost durability but also price.
Permits – If required, permit fees are typically £50-£150.
Thinking through extra features and services upfront allows accurate cost comparisons between awning companies. Request itemized quotes outlining all charges. This helps avoid budget surprises down the road. With a complete understanding of base prices plus potential add-ons, you can confidently choose the best awnings for your needs and budget.
Ways To Reduce Awning Costs
Looking to trim your awning budget? Consider these money-saving measures:
Size down – Smaller ones cost less than those larger.
Choose manual operation – Motorized systems are pricier than manual crank or pulley awnings.
Skip lighting – Illumination adds aesthetic appeal but also expense.
Pick standard frames – Opt for aluminium instead of premium wood or iron frames.
Select basic fabrics – Standard acrylic or canvas fabrics keep costs lower than speciality materials.
DIY installation – If handy, you can handle the basic installation yourself.
Search sales – Look for seasonal promotions and manufacturer discounts.
An awning's size, features, and quality all impact its price. Determining your must-haves versus nice-to-haves allows smart tradeoffs. Prioritize essentials like size and wind resistance, then scale back secondary features. This balances function, cost, and aesthetics.
Questions To Ask When Getting a Quote
Looking for an awning? Get estimates from multiple vendors. To compare apples to apples, ask these key questions:
What's included? Verify the quote covers everything – materials, delivery, installation, disposal, etc.
What's the timeline? Ask how long from order to installation.
What are the dimensions? Confirm the size and projection match your needs.
What's the framework? Inquire about materials and construction.
Which fabrics are available? Request samples to evaluate durability, fade resistance, and aesthetics.
What are the colour choices? View swatches to find an ideal fit for your home.
What's the warranty? More coverage brings peace of mind.
Who handles permits? Verify if you or the installer get approval.
Asking the right questions upfront prevents surprises down the road. Comparing itemized quotes consistently makes it easier to select the ideal awning at the best value.
FAQ
How much are the awnings?
The average price ranges from £2,000 to £5,000 for a good quality retractable awning installed professionally. Basic ones can start from £150.
Are awnings worth the money?
They can be worth the money if you want to increase your outdoor living space and provide shade and shelter. The benefits of extra space and UV protection can make up for the cost over time.
How much does it cost to put an awning on a caravan?
Installing an awning on a caravan typically costs between £500-£1,500 depending on the size and type. Retractable awnings are more expensive than fixed ones.
Why are awnings so expensive?
Awnings are pricy because they are specialized shading systems made from high-quality, durable materials. Professional installation also adds to the cost. You're paying for increased outdoor living space.
Conclusion
In summary, awnings can range greatly in price from a few hundred pounds for basic models to over £10,000 for top-of-the-line custom installations. Most quality patio awnings fall between £2000 and £5000 installed. While not cheap, they provide weather protection and expanded living space.