Builders in the UK have a range of insurance options to consider protecting their business.
This article explores the key policies that can provide vital coverage against risks and liabilities.
What Insurance Should My Builder Have in the UK?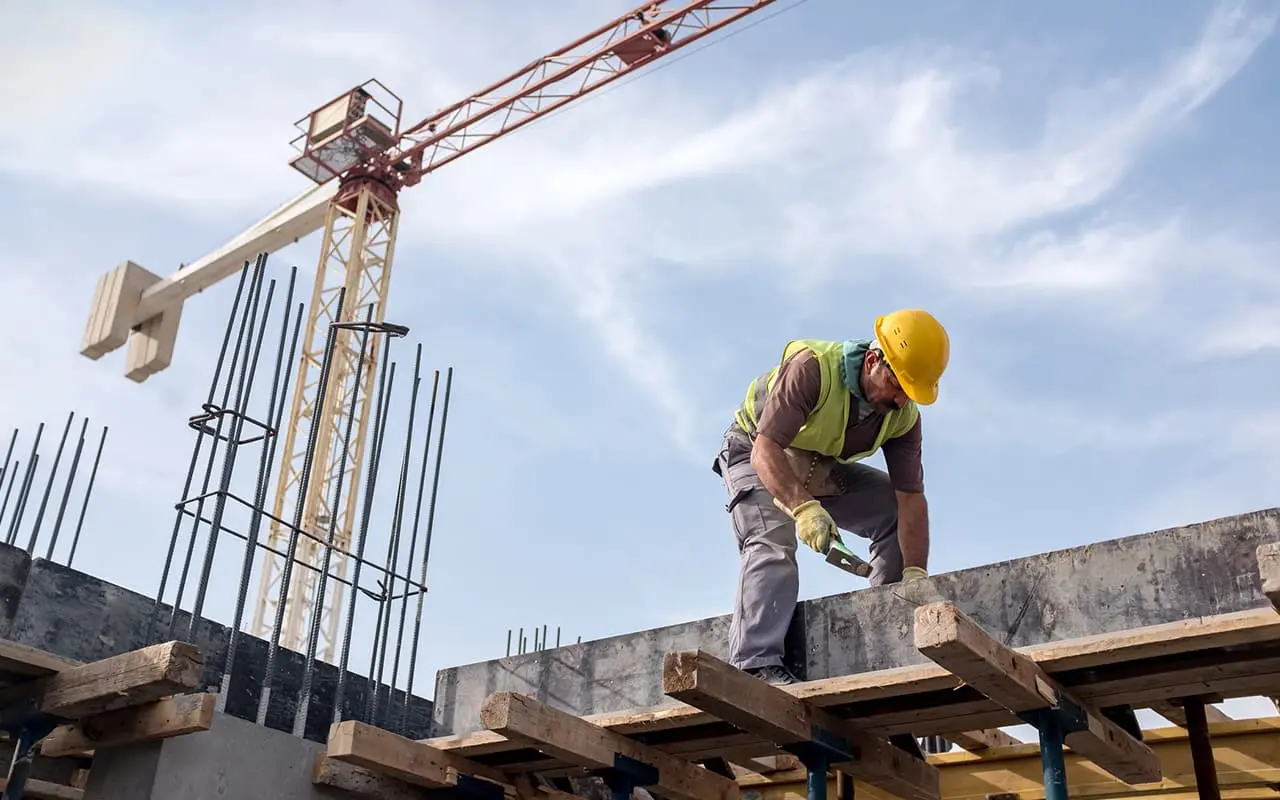 Builders in the UK should have public liability insurance to cover any potential injury or property damage.
Professional indemnity insurance is also recommended to cover claims of poor workmanship.
For builders with employees, employer's liability insurance is mandatory.
All-risk installation insurance can also protect construction projects.
The level of cover should suit the size and activities of the builder's business.
Thus, discussing options with an insurance broker is advisable.
Key Points
Public liability insurance is essential to cover injury and property damage claims
Professional indemnity insurance protects against claims of poor workmanship
Employer's liability insurance is legally required for businesses with employees
Our Opinion
In my professional opinion as an insurance expert, all UK builders should carry comprehensive insurance cover to protect themselves, their employees, and their clients.
At a minimum, public liability and professional indemnity insurance should be obtained.
However, policies like employer's liability, tools cover, and all risks installation insurance provide additional important protection.
The exact needs depend on the builder's specific business activities and structure.
Hence, discussing options with a broker can help builders determine the right insurance solution for their business.
Generally, having proper cover reduces risk and provides peace of mind for the builder and their customers.
Public Liability Insurance for Builders in the UK
Public liability insurance is a must-have for most builders in the UK. This policy covers any injury or property damage caused to members of the public – including clients and passersby. It's especially important for builders who aren't sole traders, as it helps protect against claims from non-employees.
Some key points on public liability insurance for builders:
Covers legal costs and compensation payouts if you're found liable for injury or property damage.
Protects if a member of the public is injured on your work site.
Essential for builders working in occupied homes and commercial spaces.
Required by many construction industry bodies and local authorities.
Typically offers £1-5 million in cover, but higher amounts may be needed for large projects.
As a builder, accidents and property damage can happen even if you've taken precautions. It gives you peace of mind if you have public liability insurance, knowing that any valid claims will be handled, without putting your business at financial risk.
Employers' Liability Insurance for UK Builders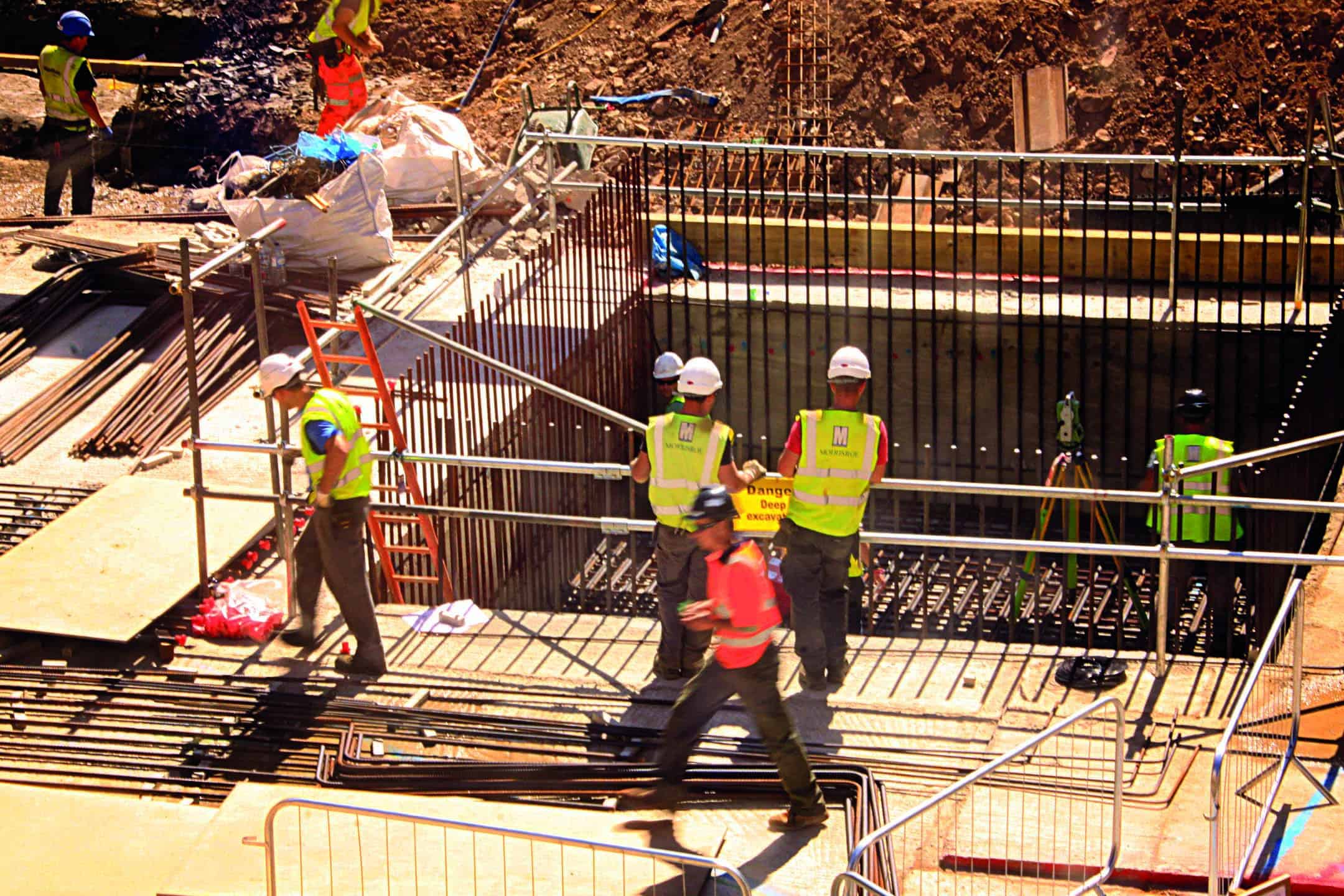 If you have employees as a builder in the UK, employers' liability insurance is a legal requirement. This covers any injury or illness suffered by employees in the course of their work.
While public liability protects against claims from third parties, employers' liability specifically covers team members. Some key considerations:
Legally required if you have one or more employees.
Covers the cost of compensation for employees injured at work.
Protects against claims for conditions like work-related stress.
Proof of employers' liability insurance must be displayed in the workplace.
So, having robust health and safety policies is important, but accidents and illnesses can still happen. The liability insurance of employers provides a safety net, ensuring you're covered for valid claims without financial ruin.
It is the law to be properly insured as an employer. Therefore, protect your team and your business with the right employers' liability cover.
Contract Works Insurance for UK Construction
For builders and contractors in the UK, contract works insurance can provide vital protection for construction projects. Here's what you need to know:
Contract works cover the physical site and materials during construction. It protects against damage from events like fire, storm, flood or theft. Some key points:
Covers materials and construction works on site.
Protects against common risks like fire, storm and vandalism.
Can cover hired plant machinery too.
Provides peace of mind if the unexpected happens.
Without contract works insurance, you could face massive costs if a project is damaged or delayed. It ensures you can complete the job even after a setback.
For any construction firm, this tailored cover is essential. It keeps you protected on every project. Speak to an expert to find the right contract works policy for your business.
Professional Indemnity Insurance for Builders
In addition to contract works cover, professional indemnity insurance is a must-have for UK builders and contractors. Here's what it provides:
Professional indemnity protects against claims of poor workmanship or damage to customers' properties. Some key aspects:
If a claim is made against you, legal costs are covered.
Protects your business if you're accused of professional negligence.
Gives peace of mind and can cover compensation payouts.
Often required by clients before starting work.
Without professional indemnity insurance, you're vulnerable to potentially expensive legal claims. It provides a safety net if clients allege your work was substandard.
For reputable builders, this insurance is crucial.
Get a quote tailored to your business needs and project values. It gives confidence that you're protected if legal issues arise down the line.
Why Builders Insurance Matters in the UK
As a builder in the UK, insurance should be a top priority. The risks of operating without adequate cover simply aren't worth it. Here's why builder's insurance is so important:
Without the right insurance, you're personally liable for damages, accidents and legal claims. Even a small claim could put you out of business or lead to bankruptcy. Insurance transfers this risk, covering payouts so your business can survive.
Many clients and contracts legally require certain insurance policies to be in place. This includes public liability insurance, professional indemnity and employer's liability. Without these, you may not be able to secure contracts.
Insurance also protects your reputation. Damages or accidents can badly damage a builder's reputation. With proper cover, insurers handle claims and payouts professionally. This reduces harm to your business's standing.
The bottom line is builder's insurance reduces risk and protects your finances, contracts and reputation. Operating without adequate cover opens up massive liabilities. That's why reviewing your insurance regularly is so important as a UK builder.
FAQ
Do builders need to have insurance?
Yes, it is highly recommended for builders to carry insurance policies to protect themselves and their clients in case of damages, injuries, or other issues that may arise during a construction project. The main types of insurance builders should consider are public liability, employer's liability, all risks covered, and professional indemnity.
What insurance should contractors have in the UK?
In the UK, contractors should have public liability insurance, employer's liability insurance if they have employees, professional indemnity insurance, and installer's all risks covered for construction projects. These policies protect against property damage, injury claims, professional mistakes, and other risks. So, the level of cover should match the size and scope of the contractor's business.
What insurance should a self-employed builder have?
Self-employed builders should strongly consider public liability and professional indemnity insurance at a minimum. Public liability protects against injury and property damage claims from clients or the public. Professional indemnity protects against claims of poor workmanship. Also, other policies to consider are tools and equipment cover and sickness insurance.
Do self-employed builders need insurance?
Yes, self-employed builders need insurance even if they don't have employees. At a minimum, they need public liability insurance and should also consider professional indemnity, tools/equipment cover, sickness insurance, and other policies to protect their business interests from the variety of risks faced in construction work. Operating without insurance exposes the builder to major financial liabilities.
Conclusion
In summary, it is highly advisable for all builders in the UK, whether self-employed or with employees, to carry adequate insurance coverage. The main policies builders should have are public liability, professional indemnity, employer's liability if applicable, and all risks installation covers. These insurances protect the builder's interests and provide financial protection in case of property damage, injury, mistakes, or other issues. Checking insurance needs with a broker and legal advisor helps builders determine the right level and type of cover for their business. Having proper UK builder's insurance reduces risk and provides peace of mind.