This article provides some recommendations on how to find a builder in the UK.
With some research and asking around, you can find a skilled and trustworthy builder in your local area.
How to Find a Builder?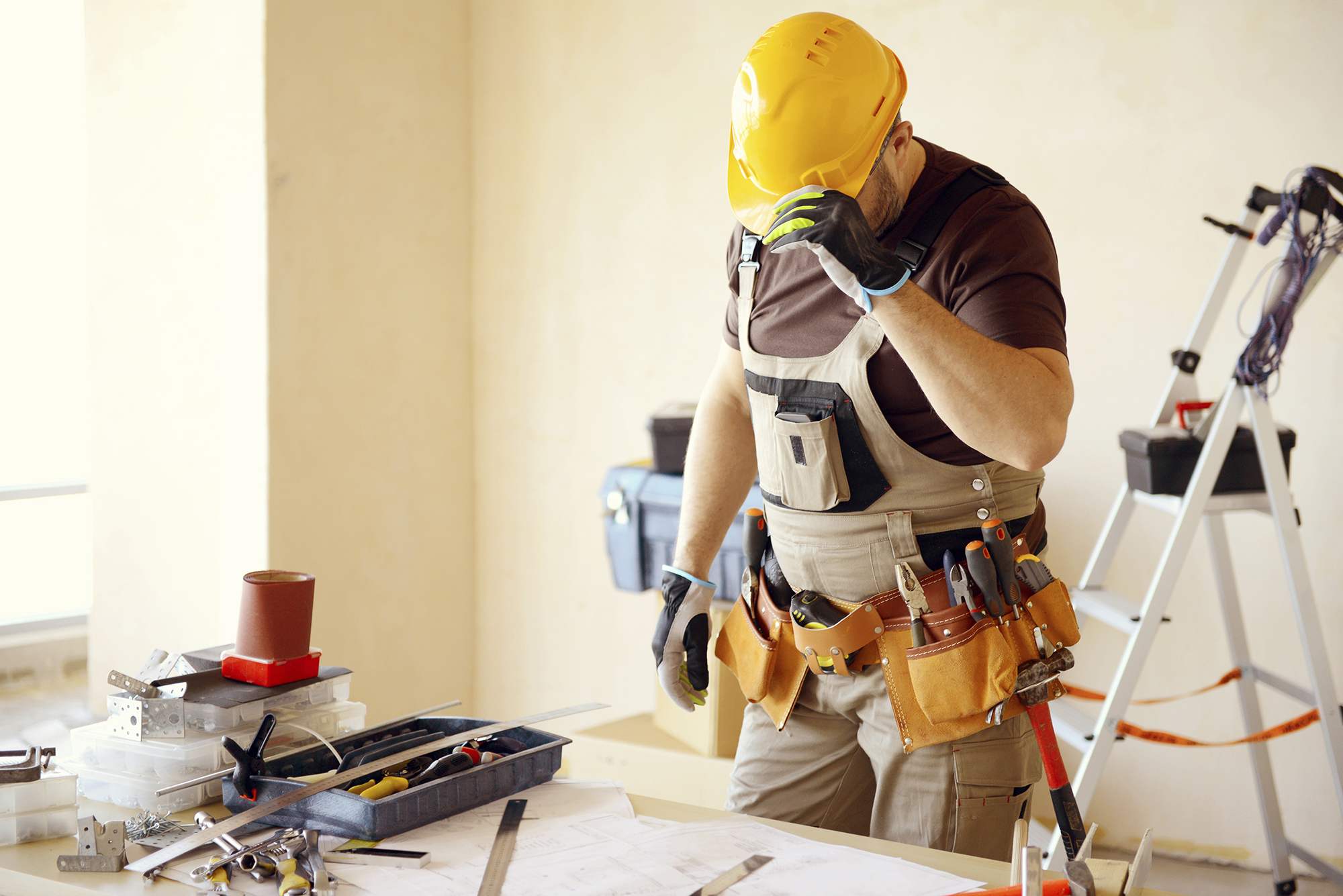 To find the right builder for your project in the UK, there are several effective methods you can use.
Firstly, utilize free online tools like Find a Builder to easily search for local builders.
Additionally, ask for recommendations from trusted sources such as other tradespeople, friends, and family who have had building work done in your area.
It is also beneficial to check the reputations of company directors through Companies House before entering into any contracts.
Another approach is to seek out builders who are currently working in your area and inquire about their services.
Online platforms like MyBuilder can provide a comprehensive list of skilled builders and tradespeople, along with feedback from previous customers.
Lastly, consider checking Facebook groups, local apps like Nextdoor, and trusted websites like TrustATrader for further recommendations and reviews.
By utilizing these methods, you can increase your chances of finding a reliable and skilled builder for your project.
Key Points
Use online directories like Find a Builder to find local options
Ask friends, neighbours, and other tradespeople for referrals
Verify licenses, insurance, and check online reviews
Our Opinion
Finding a good local builder involves doing thorough research using trusted online resources, getting recommendations from people you know, and carefully vetting potential builders.
Taking the time to check reviews, qualifications, and examples of previous work will help ensure you find the right builder to complete your project to your standards.
Find a Reliable Local Builder
Here are some tips for finding a good local builder:
Ask for recommendations from friends, family and neighbours who have had building work done in your area before. They can tell you about their experiences with local builders.
Search online platforms like MyBuilder and TrustATrader to find highly-rated builders in your area. Read reviews from previous customers.
Look for builders who are currently working in your neighbourhood. Knock on the door and ask if they have availability for your project.
Search Companies House to check the reputation of a builder's company directors before contracting.
Post in local Facebook groups and Nextdoor to ask for recommendations from your community.
Drive around your area looking for builders' advertising signs with phone numbers.
By thoroughly researching builders operating locally, you can find one well-suited for your building job. Focus on their skills, good reviews and responsiveness. This will help ensure a smooth project from start to finish.
Get Recommendations for Local Builders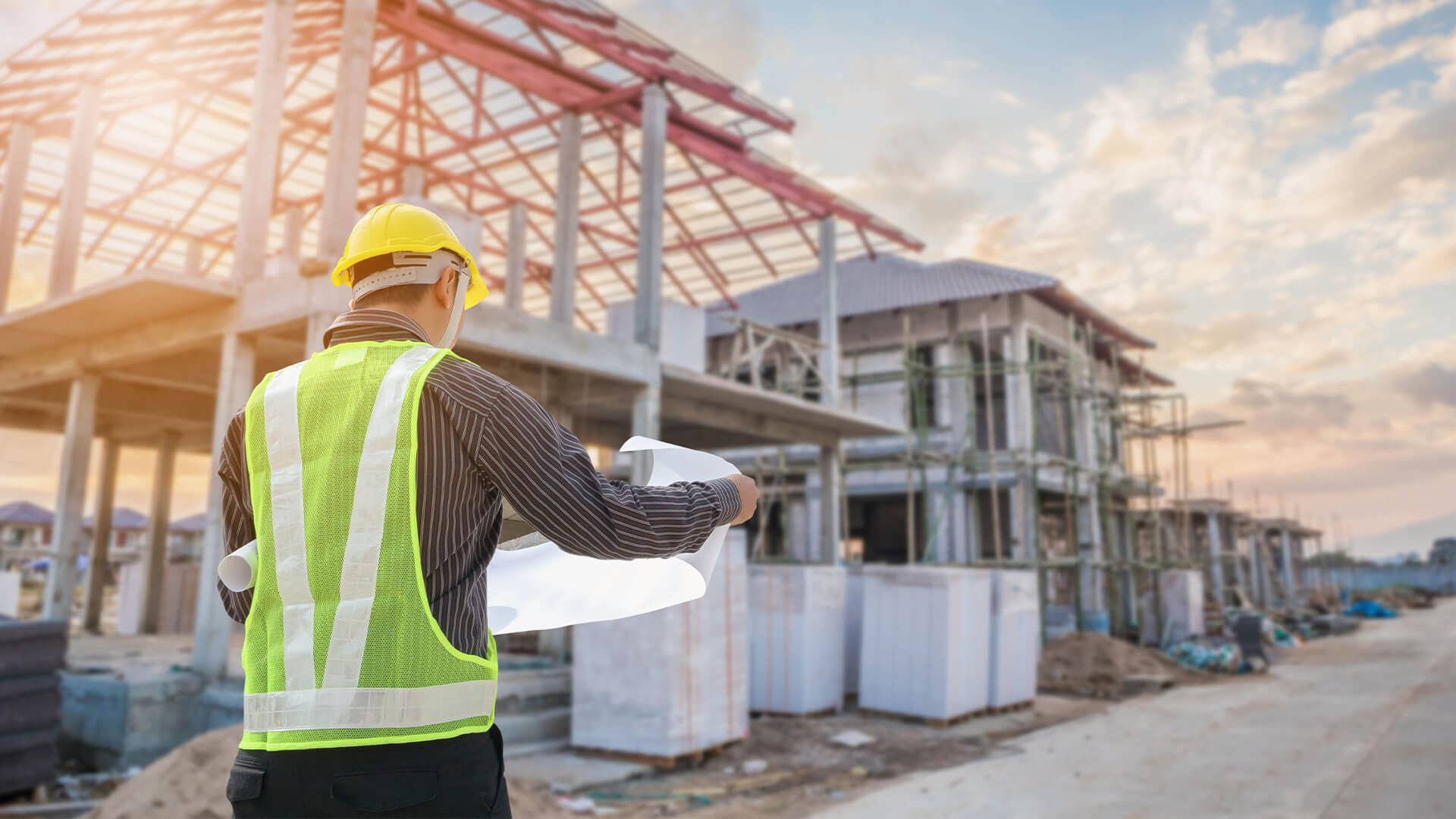 Word of mouth is one of the best ways to find a reputable local builder. Start by asking friends, family, neighbours, and coworkers if they have any recommendations. Explain the type of project you need to complete and ask who they hired and if they were satisfied with the work. Pay attention to details like whether the project was completed on time and budget.
You can also check review websites like Trustpilot to see feedback on builders operating in your area. Read through reviews carefully, noting any recurring positive or negative themes. However, keep in mind that reviews are not always reliable, so use them as one data point in your research process.
Stop by local hardware stores or building supply shops and ask the staff which builders they recommend. These professionals often have insider knowledge of who does quality work. You can also check with your local council to see if they keep a register of approved builders in the area.
When gathering recommendations, compile a list of potential builders to research further. Reach out to them directly to inquire about availability, provide details on your project, and request references from past clients. Taking the time to get personal recommendations will help connect you to a builder you can trust.
Gather and Review a List of Potential Builders
After gathering a list of potential builders, the next step is to carefully vet each one. Checking reviews and references is crucial to verifying the quality of a builder's work.
Look beyond generic review sites to industry-specific platforms like Checkatrade or Rated People. Here you can read feedback from past customers describing their first-hand experiences working with builders on projects similar to yours. Contact reviewers directly if you need clarification or have follow-up questions.
Request references from each builder you are considering. Reputable builders will gladly provide the contact information for recent customers. Speaking directly to past clients gives invaluable insight into factors like how the builder communicates, their timeliness, how they handle problems, and their commitment to quality workmanship.
Pay attention to how long a builder has been operating in your local area. Those with an established presence and history of positive references are often a safer bet than new or transient operators. However, newer builders can still do quality work if properly vetted.
By thoroughly checking reviews and references, you can feel confident choosing a builder with a proven track record of meeting customers' expectations. This due diligence on the front end will lead to a smooth, headache-free construction process.
Interview Potential Builders
Once you have narrowed down your list of potential builders, it's time to interview them. This is your opportunity to assess which builder is the best fit for your project.
Prepare a list of questions in advance covering topics like their experience, approach to communication, timeline estimations, and policies on changes and overages. Ask for details about how they handle permitting, inspections, and adhering to building codes and regulations.
Pay attention to how the builder listens and responds to your questions. Do they take time to understand your vision, needs and concerns? Or do they seem rushed and disinterested? Look for builders who communicate clearly and transparently.
Request a site visit so you can see the builder's past work firsthand. Observe their attention to detail in areas like seamless transitions, quality materials, and clean job sites. Are past clients happy with the results?
Compare bid amounts between builders, but look beyond the bottom line. The cheapest quote often leads to cut corners and problems down the road. Be wary of quotes substantially lower than the competition.
Trust your gut instinct during the interview process. The right builder-client relationship is a partnership built on mutual understanding and respect. Don't ignore any red flags that come up.
Taking time to carefully interview and vet potential builders leads to making the right hire. This protects your investment and paves the way for a smooth construction experience.
Hire the Right Local Builder for Your Project
Making the final hiring decision requires weighing all the factors from your builder interviews and background research. Don't let price outweigh other important considerations that impact the success of your build.
Opt for a builder with extensive experience constructing projects similar to yours. They will understand common challenges and how to avoid pitfalls. Local builders are familiar with zoning laws, permitting processes, and subcontractors in your area.
Communication style plays a big role in avoiding frustration during the building process. Look for clear, prompt responses to your inquiries. Make sure the builder is willing to listen to your preferences while providing expertise to bring your vision to life.
Examine sample contracts to understand how the builder handles changes, delays, and overages. Look for reasonable policies that demonstrate flexibility along with procedures to keep the project on time and within budget.
Don't neglect to verify credentials like licensing, insurance, and membership in professional building associations. This protects you from shoddy workmanship and liability issues.
Trusting your gut feeling about the builder's character is perfectly valid. You'll be working closely together for an extended period. Mutual respect and shared values go a long way.
Taking time to hire the right local builder sets your project up for success from breaking ground to the final walk-through. It's one of the most important investments you'll make as you embark on building your dream home.
FAQ
How do I find a local builder?
Utilize online directories like Find a Builder to search for builders in your area. Check reviews and ratings to gauge quality. Ask neighbours and friends for referrals to builders they have used and trust.
What to check before using a builder?
Verify they are properly licensed, insured, and bonded. Ask for references from past clients and look at examples of their previous work. Make sure they provide a detailed written contract. Check reviews and ratings online.
How do you know if you have a good builder?
A good builder will have a solid reputation based on referrals, reviews, and ratings. They will be responsive, provide clear communication, and make sure you understand the process. The finished product should match their portfolio and your expectations.
Are builders hard to find?
There are many resources available to find local builders. Online directories, referrals, and community groups can all help connect you to skilled builders in your area. Do some research to find builders with consistently positive feedback.
Conclusion
Finding the right builder involves utilizing trusted online resources like Find a Builder to search for local options, getting referrals from friends and neighbours, verifying licenses and insurance, checking online reviews and ratings, examining their portfolio, and looking for clear communication. A reputable builder will have consistently positive feedback and be able to show examples of quality work that meets client expectations. With the right research, you can find a good local builder to complete your building project.