This article explains if roofing felt is waterproof and provides a comprehensive guide to using felt for waterproofing roofs.
Is Roof Felt Waterproof?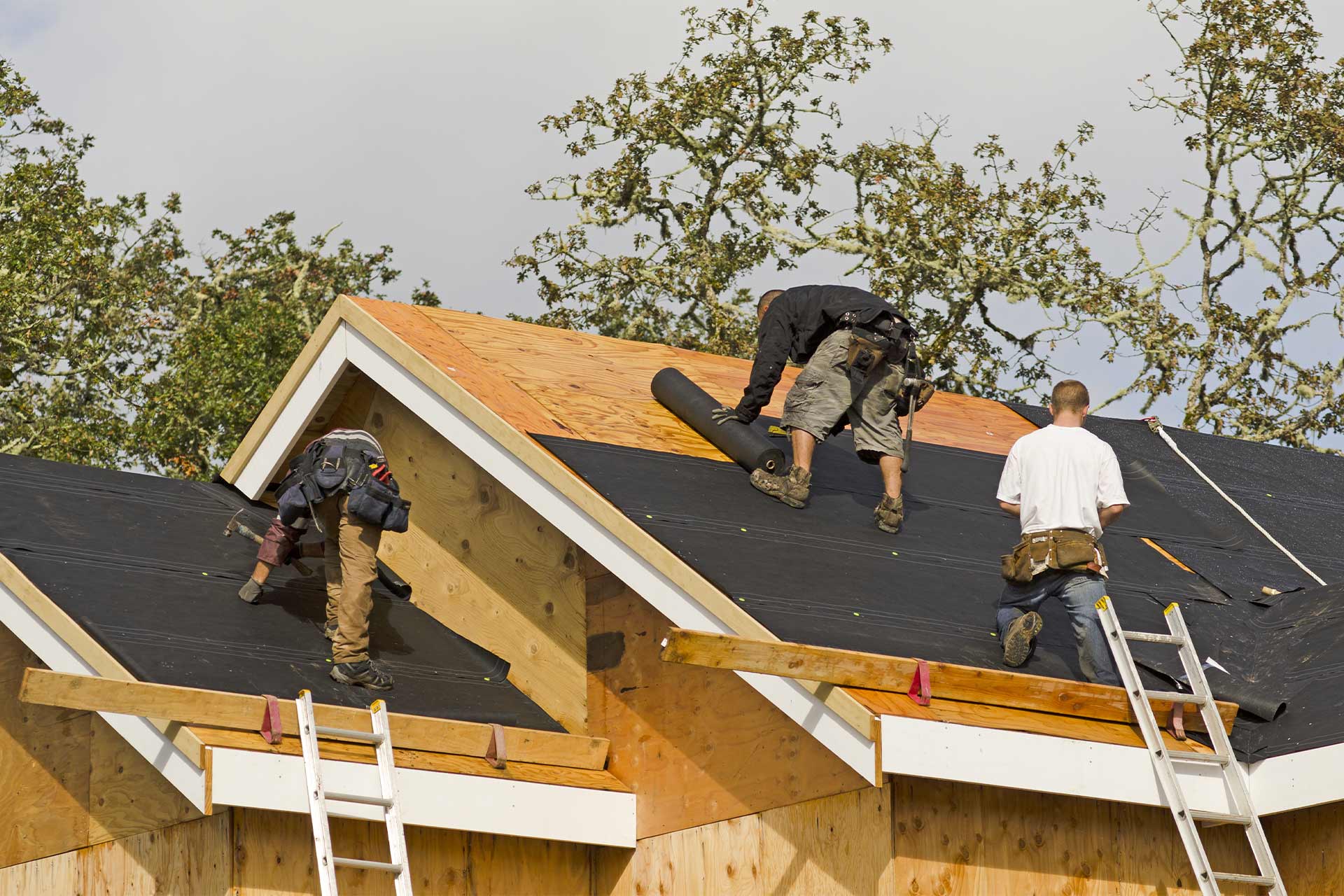 Yes, the roofing felt is waterproof.
It is designed with water-repellent materials that prevent liquid water from passing through the felt.
Roofing acts as a barrier to liquid water while allowing water vapour to escape.
Key Points
Roofing felt contains water-repellent materials that make it waterproof.
Properly installed roofing felt forms an effective barrier against liquid water.
Roofing felt lets water vapour pass through but blocks liquid water.
Our Opinion
In my experience as a roofing contractor, modern roofing provides a waterproof barrier against rain and liquid water.
As long as it is installed correctly without any tears or damage, the layers of roofing felt will effectively stop water from penetrating the roof.
Roofing felt is an essential underlayment for waterproofing roofs.
What Is Roof Felt?
Roofing felt, also known as roofing underlay or sarking felt, is a material used beneath roof tiles and slates to add an extra layer of insulation and waterproofing. It is laid over rafters or counter battens before the tile or slate battens are fixed.
When installed correctly with no tears, roofing effectively repels water. It acts as a permeable moisture barrier, allowing warm moist air to escape from the roof while preventing water from getting in under the tiles. The felt can get wet but its water-repellent properties prevent it from becoming saturated like a sponge.
Here are some key facts about roofing felt:
Provides an extra layer of insulation under the roof covering
Is waterproof and moisture resistant
Allows water vapour to escape from the roof structure
Prevents water ingress under roof tiles or slates
Comes in different weights suited to different roof pitches
Relatively inexpensive way to weatherproof roof compared to membranes
Ideal for use on shed roofs due to low-cost
The water-repelling properties of roofing make it an effective and affordable way to weatherproof roof structures under tiles and slates. When installed correctly, it acts as a permeable shield to prevent water from getting in while allowing the roof to breathe.
Factors Why Roof Felt Is Waterproof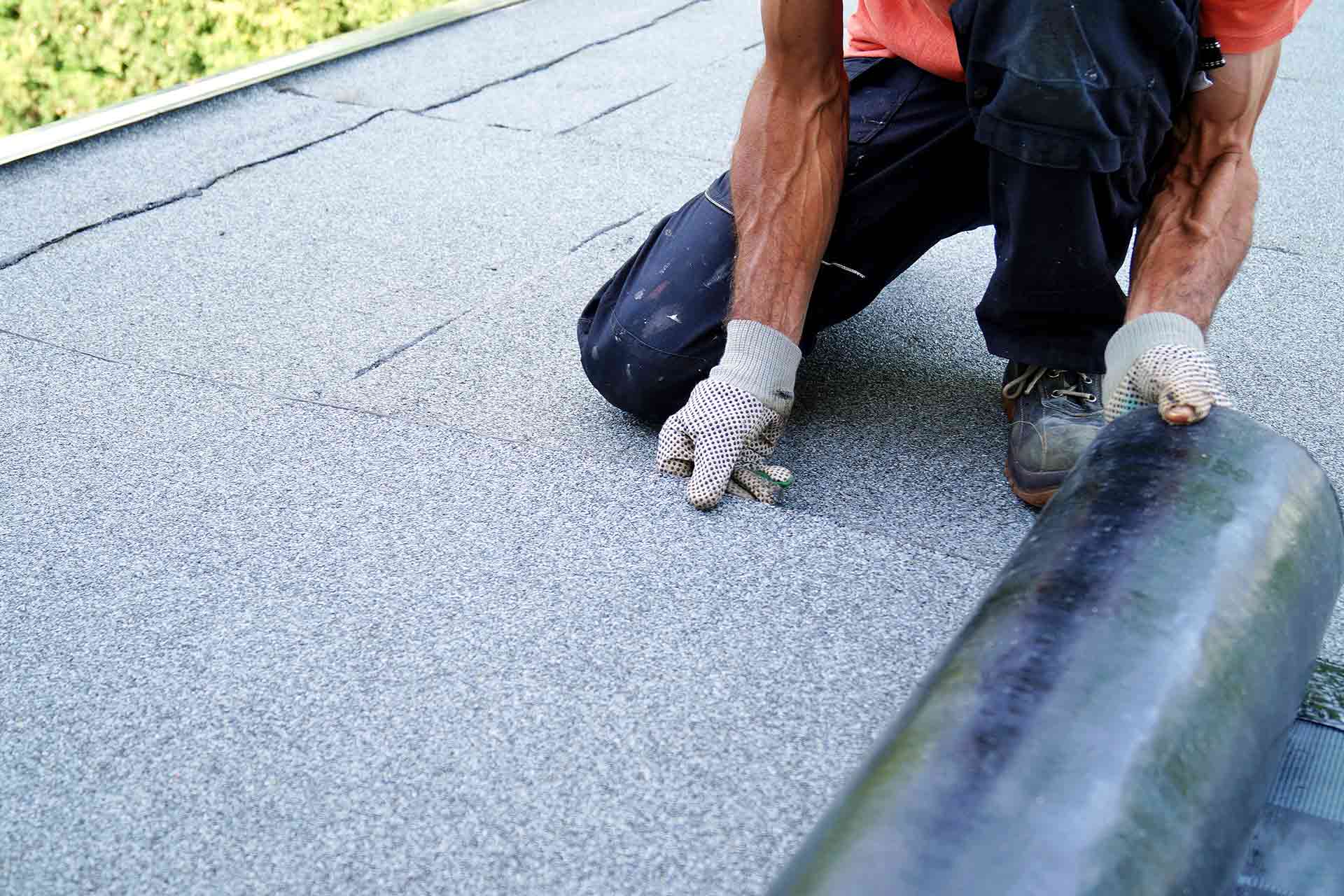 Roofing felt is waterproof if installed correctly without damage. However, its effectiveness depends on several factors:
Quality and weight – Heavier grades provide more water resistance
Installation – Any gaps, tears or loose overlaps will allow water ingress
Pitch of roof – Steeper roofs allow water to run off faster
Underlay combination – Using a breathable membrane provides extra protection
On its own, roofing felt is classified as water-resistant rather than fully waterproof. It is designed to resist and repel water, not act as a completely waterproof barrier like a rubber membrane would.
For most pitched roofs, one or two layers of correctly overlapped and sealed roofing felt will provide sufficient water protection beneath the external tiles/slates. However, very low-pitched or flat roofs may require a more waterproof underlay like EPDM rubber.
The main thing is to ensure the roofing felt remains intact with no tears, holes or gaps for water to get through. Also, overlap joints and edges by at least 100mm and seal with roofing adhesive.
So, in summary, good quality roofing felt installed correctly on pitched roofs can be considered waterproof enough to weatherproof your roof structure long-term.
Benefits of Using Roof Felt
Installing roofing felt under your roof's external covering provides several important benefits:
Prevents wind-driven rain and snow from penetrating the roof structure
Acts as a secondary barrier even if some tiles/slates become damaged or dislodged
Allows any moisture that gets through the roof covering to run down safely into the guttering
Helps maintain a more even roof temperature and prevents condensation build-up
In addition, roofing felt:
– Absorbs noise from rain, hail and wildlife – making the interior quieter
– Provides an extra fire barrier for increased safety
– Can help minimize heat loss through small gaps in the roof covering
So using a good quality roofing felt brings reassurance that your roof structure is properly protected. It gives you an extra line of defence against our variable British weather. The small upfront investment will pay off for years to come through lower maintenance costs and better energy efficiency.
Limitations of Roof Felt
While roofing felt delivers important benefits, it's not a miracle product. Understanding its limitations helps ensure you use it effectively:
It is not 100% waterproof – water can penetrate if exposed for a long time
It degrades over time and may need replacing every 10-15 years
It can tear easily if walked on during installation/repairs
It provides no thermal insulation – you need separate insulation materials for this
Also, roofing felt:
– Won't compensate for problems with the roof structure or covering
– Can't stop water ingress if gutters overflow or flashings leak
– May allow dampness to penetrate through nail holes over time
– Can't prevent condensation from forming due to inadequate ventilation
The key is choosing a suitable grade of felt and installing it correctly. Get this right, and it will reliably protect your roof over many years. But try to rely on it too heavily, and you may be disappointed.
Alternative Waterproof Roof Materials
While roofing felt is a popular choice, other options can provide more complete waterproofing:
EPDM rubber – extremely durable synthetic rubber sheets
Torch-on felt – modified bitumen installed with a torch
Liquid-applied membranes – acrylic, polyurethane or rubber coatings
Metal roofing – steel and aluminium sheets with protective finishes
These alternative waterproofing materials have pros and cons to weigh up:
– EPDM rubber offers exceptional tear resistance but requires meticulous joint sealing
– Torch-on felt provides a seamless membrane but involves hot work during installation
– Liquid coatings can fully bond to the roof but require several careful applications
– Metal roofing is very durable but can be noisy in rain and require additional underlay
The best choice depends on your specific roof type, budget and priorities. But it's worth exploring if standard roofing felt won't provide the waterproofing you need.
FAQ
Can water pass through the roofing felt?
No, the roofing felt is designed to be water resistant and repel liquid water from passing through it. As long as it is installed correctly without tears or holes, roofing felt forms a waterproof barrier.
Can rain get through the roof felt?
Properly installed, intact roofing felt will not allow rain to penetrate through it. The water-repellent materials in the roofing felt prevent liquid water from seeping through.
Is modern roofing felt waterproof?
Yes, modern roofing felts are engineered to be waterproof materials that block liquid water. They allow water vapor to pass through, but do not let liquid water soak into or pass through the felt.
Conclusion
In summary, roofing felt is designed to be a waterproof material that prevents rain and liquid water from penetrating a roof. When installed correctly without damage, the layers of roofing felt form an effective moisture barrier that repels water. So the answer is yes, modern roofing felt can be considered waterproof against liquid water thanks to its water-repellent properties, while still allowing water vapor to pass through.