Roofing felt is an essential underlayment material for many roof types.
But how long does it last before needing replacement?
Let's take a closer look.
How Long Does Roofing Felt Last?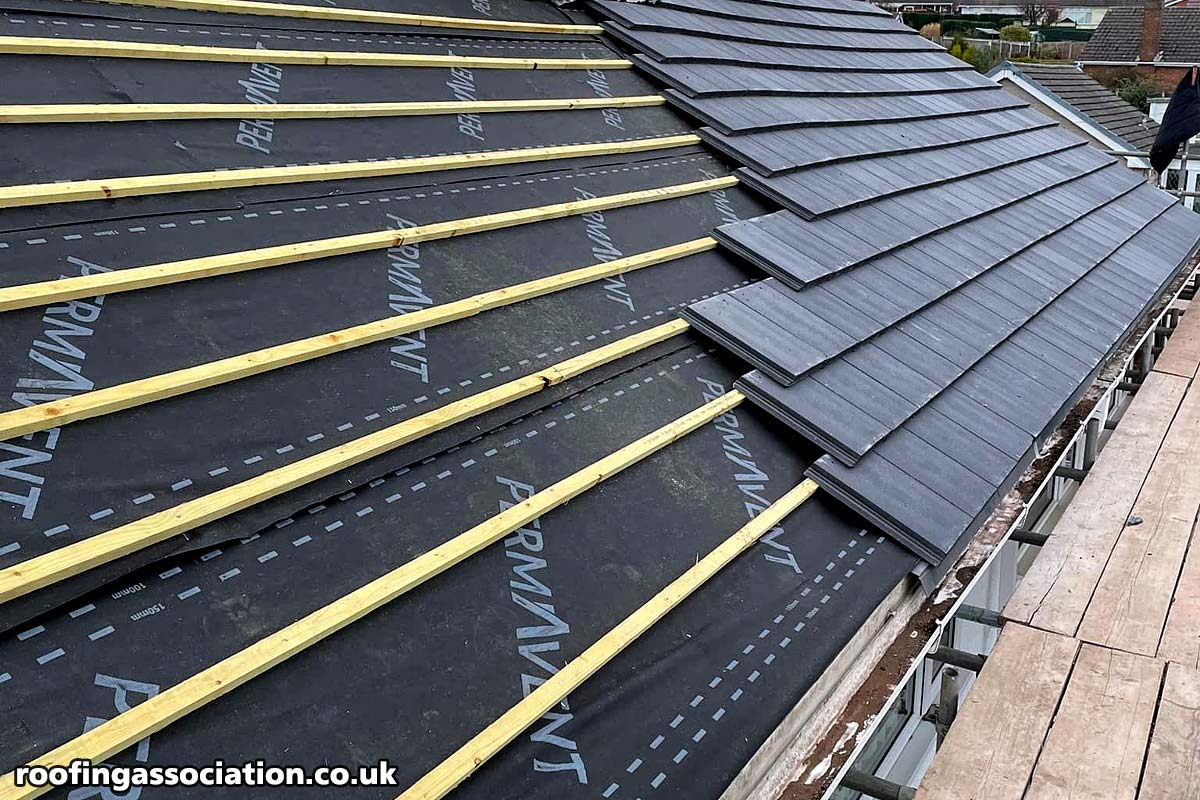 Roofing felt typically lasts between 20 to 30 years before needing replacement.
On flat shed roofs, felt may only last 10-15 years.
The longevity of roofing felt depends on the material, proper installation, and maintenance.
High-quality felt that is well-cared for can exceed 30 years.
Key Points
Standard roofing felt lasts 20-30 years on sloped roofs
Felt on flat shed roofs lasts 10-15 years
Proper installation and maintenance extends lifespan
Our Opinion
In our experience, quality roofing felt installed by professionals should provide at least 20-30 years of leak protection on sloped roofs when properly maintained.
On flat roofs, 10-15 years is reasonable.
Replacing old, degraded felt is essential to keep roofs watertight.
Expected Lifespan of Felt Roofs
The expected lifespan of roofing felt depends on several factors:
Type of roofing used – Traditional organic roofing felt typically lasts 20-30 years. Modern synthetic felts can last even longer, up to 50 years.
Installation quality – Proper installation by an experienced roofer extends its longevity. Poor installation shortens lifespan.
Roof type – On sloped roofs, this roof type lasts longer. Flat roofs are more vulnerable to wear.
Climate and weather – Extreme cold, heat, or moisture reduces its durability over time.
Roof maintenance – Regular inspections and repairs keep the roof in good condition.
While manufacturers claim roofing felt lasts 15-30 years, real-world performance often exceeds this. With quality installation and care, roofing felt can last 30-50 years or more before needing replacement.
The bottom line? Its lifespan ranges widely based on product, installation, roof type, climate, and maintenance. Inspect your roof regularly and address issues early. With proper care, this type of roofing can reliably protect your roof for decades.
Factors Affecting Felt Roof Lifespan
Many variables influence how long roofing felt lasts before requiring replacement. Being aware of these factors allows for making informed choices to maximize durability.
Roofing felt type matters. Traditional organic felt from recycled paper or wood fibres last 20-30 years. Modern synthetic felts made from fibreglass or polyester often last up to 50 years. Higher quality materials resist degradation better.
Proper installation by a qualified roofer boosts longevity. Consistent overlap, sealed seams, and smooth attachment without buckling or tears prevent early leaks and damage. DIY mistakes can shorten roofing felt life.
Sloped roofs shed water, protecting roofing felt. Flat roofs allow standing water and accumulate debris, causing faster wear. Good drainage extends its roof life.
Climate extremes degrade roofing felt prematurely. Hot sun and cold cause expansion and contraction that weaken materials over time. Moisture also reduces lifespan. Moderate weather prolongs durability.
Regular inspections find issues early before major damage occurs. Timely repairs of tears, gaps, leaks etc. Keep the roof sound and felt roof intact longer. Maintenance is key to a long life.
Considering these factors allows for choosing quality roofing and proper installation to maximize durability. Regular roof care further extends the lifetime, providing long-lasting protection.
The Lifespan of Different Types of Roofing Felt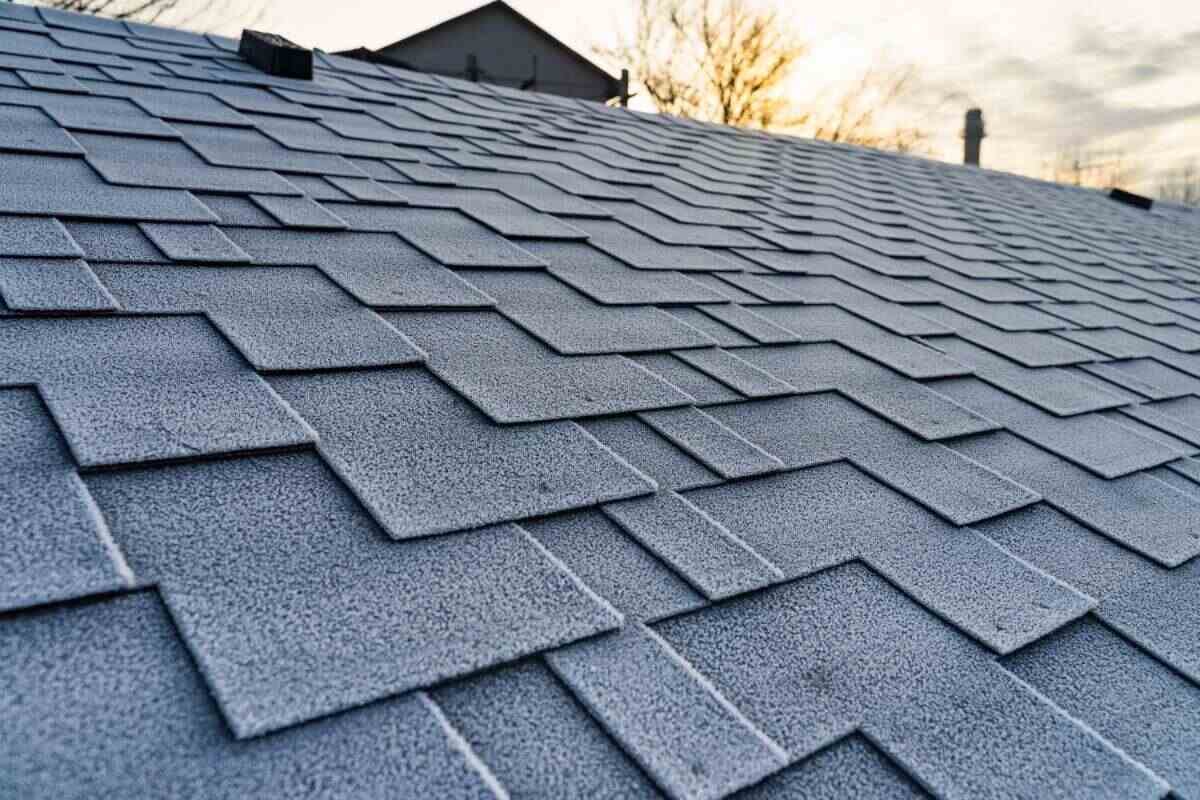 Not all roofing felts are created equal. The type of material impacts the expected lifespan.
Organic felts made from recycled paper or wood fibres typically last 20-30 years. These traditional options are the lowest cost but degrade faster than modern synthetics.
Fiberglass felts offer improved durability, lasting 30-50 years. The glass mesh reinforcement resists tearing and withstands weathering.
Polyester roofing felts extend their lifespan even further to 40-50 years. Polyester's high strength and chemical resistance provide excellent longevity.
Speciality rubberized asphalt felts offer the most extended lifespans, up to 50 years. The flexible rubber compound better handles roof movement and temperature changes.
Heavier weight felts also tend to last longer than lightweight versions. Thicker material is more durable and resistant to damage.
Considering the expected lifespan for different materials assists in choosing the right product to balance durability and cost.
Proper installation and maintenance further extend the lifetime regardless of the material. But quality felts like fibreglass and polyester give the most enduring protection.
Maintaining Roofing Felt for Longevity
To maximize lifespan, roofing felt requires proper care and maintenance.
Inspect visually at least twice per year, in spring and fall. Look for tears, bubbles, cracks or excess wear. Catch issues early before water infiltration causes bigger problems.
Clear debris like leaves and branches regularly. Built-up debris accelerates deterioration.
Re-secure any loose edges or seams. Staple or nail down lifted sections prone to wind damage.
Patch small holes and tears properly with roofing cement. Larger damaged areas may need replacing completely.
Avoid walking on the felt unless necessary. Excess foot traffic can crush and wear down the material.
Re-coat older felt roofs with reflective elastomeric roof coatings. The protective top layer helps waterproof and weatherproof.
When re-roofing, consider upgrading to a longer-lasting felt material. Tear-off provides an opportunity to improve durability.
With proper installation methods and regular upkeep, roofing felt can achieve its maximum lifespan. Investing a little time protects your roof and home.
Roofing Felt Lifespan on Sheds
When used on garden sheds or outbuildings, felt roofing generally lasts 1-5 years.
The relatively short lifespan relates to several factors:
Felt on sheds is more exposed to elements like sun, rain and wind.
Shed roofs often have a lower pitch, allowing water to pool and accelerate wear.
Homeowners tend to neglect shed roof maintenance compared to their main home.
Cheaper felt grades are commonly used to save costs.
Frequent temperature-maximising situations cause material expansion and contraction.
To maximise its lifespan on your shed:
Choose a premium-grade product designed for durability.
Ensure proper installation for drainage and ventilation.
Inspect and maintain the roof regularly.
Patch problem areas sooner rather than later.
Recoat or replace the felt every 2-5 years as needed.
With extra care, it's possible to get up to 10 years from shed roofing felt. But plan for more frequent replacement than on a house.
FAQ
When is the best time to replace the roofing felt?
Look for cracks, tears, curling edges or deterioration of the felt surface. These are signs that the roof felt needs replacing. Felt that it was intact but looked dried out and brittle and had likely reached the end of its lifespan.
How long does this type of roofing last before it needs replacement?
On a shed roof, felt typically lasts around 10-15 years before needing replacement. Properly installed high-quality felt can last up to 20 years in a shed.
Is it better to repair it instead of replacing it?
It's not recommended. Old felt will continue to degrade over time. It's better to fully replace old felt to ensure the roof remains watertight.
How long does a 3-layer felt roof last?
A 3-layer felt roof can last 20-30 years if properly installed and maintained. The bottom layer provides the main waterproofing, while the top layers protect the bottom layer.
Conclusion
Roofing felt is a vital underlayment that provides a waterproof barrier under shingles or other roofing materials. How long felt roofing lasts depends on several factors, but generally, it will last 20-30 years before needing replacement. On flat shed roofs, felt may need replacing sooner at 10-15 years. Proper installation and maintenance can maximize this roof type's lifespan.