This blog post explores the important question of how often a landlord should replace a kitchen in a UK rental property.
With insight from industry experts, we look at the factors landlords should consider when deciding when it's time to renovate a rental kitchen.
How Often Should a Landlord Replace a Kitchen in the UK?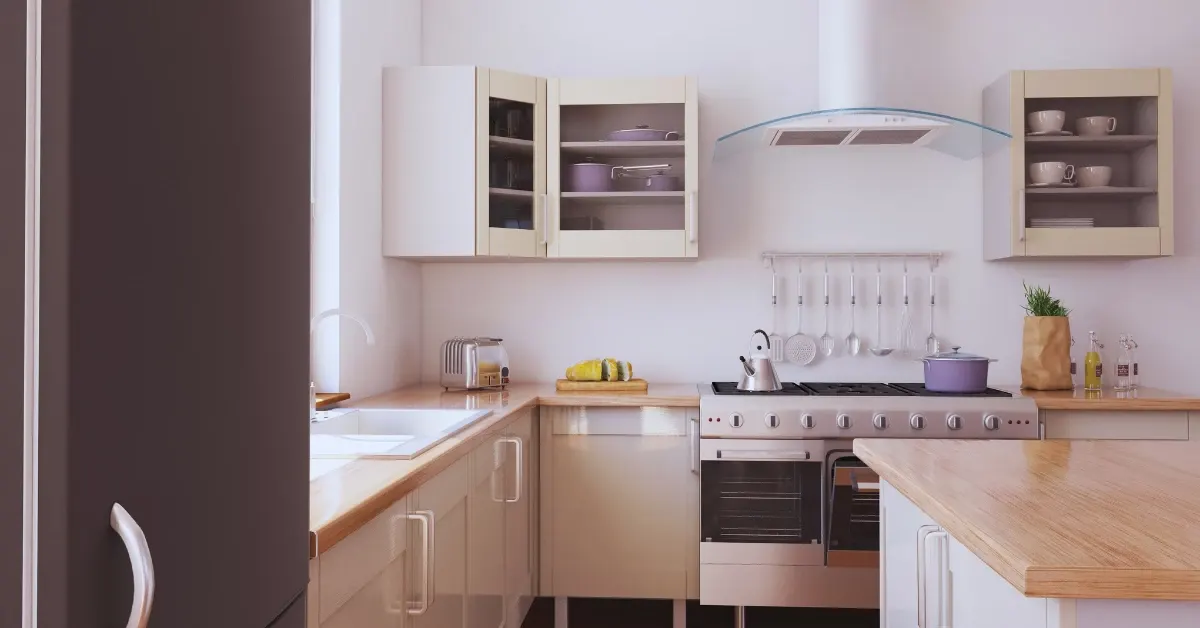 Landlords should consider replacing the kitchen every 10 to 15 years due to wear and tear from heavy use and regular cleaning.
It is the landlord's responsibility to ensure the safety of the property and make necessary repairs.
Key Points
Kitchens in rental properties typically need replacement every 10-15 years
Landlords must make necessary repairs to ensure habitability
Tenants should notify the landlord of any unsafe or non-functioning elements
Our Opinion
As rental property experts, we recommend landlords inspect kitchens regularly and budget for necessary upgrades every 10-15 years.
While minor repairs are the tenant's responsibility, landlords must ensure appliances are functioning and the space is safe.
Open communication with tenants is key.
How Often Should Landlords Replace Kitchens?
When it comes to replacing a rental kitchen in the UK, there are a few key factors for landlords to consider:
Most experts recommend replacing a rental kitchen every 10-15 years due to normal wear and tear from tenants' heavy daily use and regular cleaning. After a decade or so of use, surfaces, cabinets and appliances will likely need upgrading.
It's smart for landlords to be proactive and replace kitchens before they become unsafe or unusable. Leaving an outdated kitchen too long often leads to more expensive repairs down the road.
Tenants are responsible for reporting necessary repairs, so landlords should inspect kitchens regularly to identify problems tenants may not notice, like faulty wiring behind walls.
If finances are tight, minor kitchen upgrades like painting cabinets or replacing flooring can buy some extra time before a full renovation is needed.
When planning for a kitchen replacement, advise tenants in advance and set clear expectations on timelines to minimise disruption.
The typical rental kitchen lasts around 10 years before a complete overhaul is required. By planning and budgeting for a kitchen renovation every decade or so, landlords can keep their properties updated and appealing to tenants.
Factors Determining Kitchen Lifespan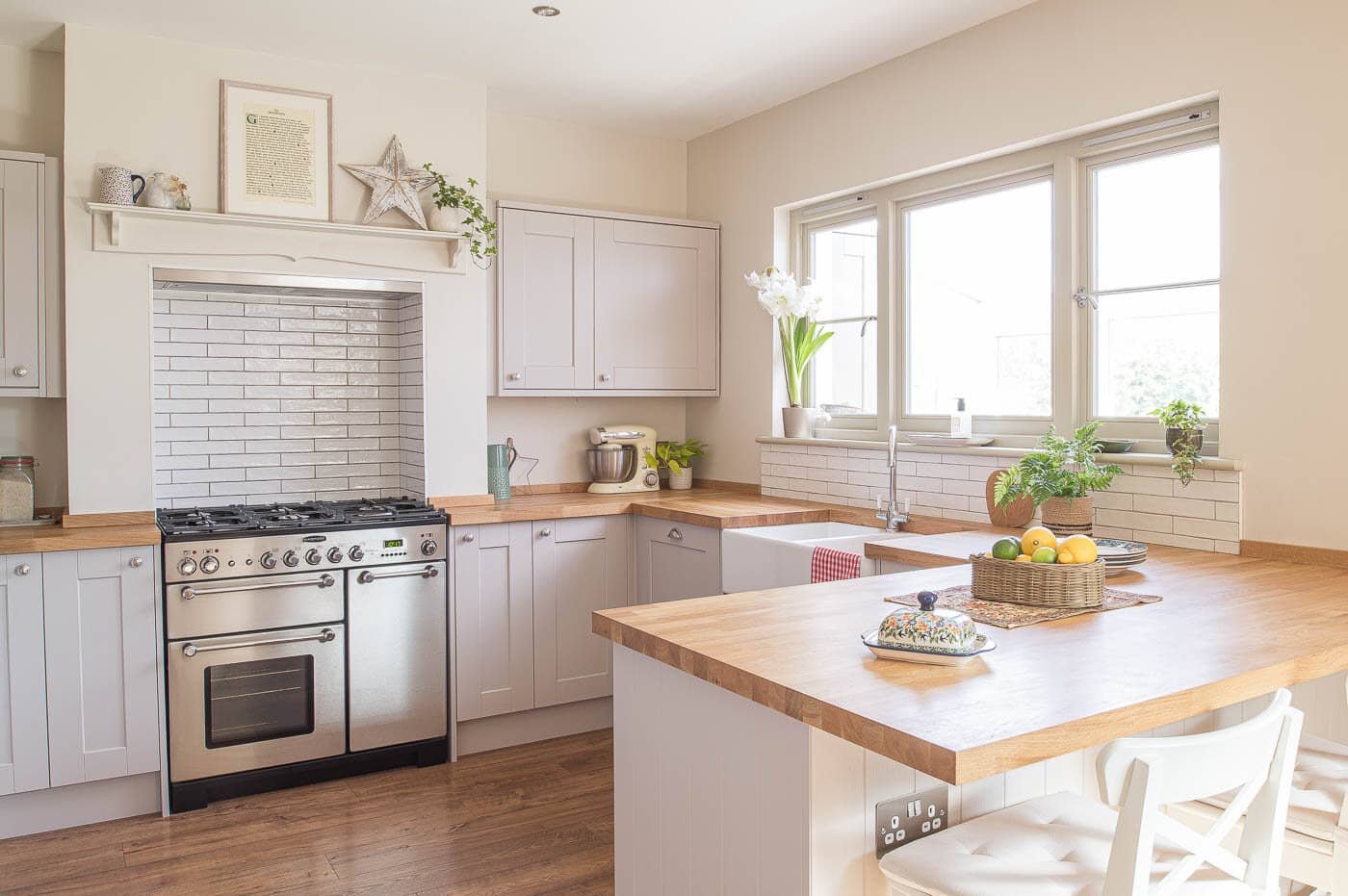 While 10-15 years is the average lifespan of a rental kitchen, many factors affect how long a kitchen lasts before needing replacement:
Quality of original materials – Higher-end finishes and appliances tend to have greater durability.
Maintenance by tenants – Tenants who regularly clean and care for the kitchen will extend its lifespan.
Quality of installation – Proper installation directly impacts how well the kitchen holds up over time.
Frequency of use – Kitchens in busy family rentals or student housing see heavier use and wear out faster.
Water damage – Leaky pipes, overflowing sinks, and other water issues can quickly deteriorate kitchen components.
Pests – Rodents and insects can damage cabinets, walls, wiring and plumbing over time.
By selecting durable materials, hiring skilled installers, staying on top of maintenance, and addressing water or pest issues promptly, landlords can help rental kitchens go the distance and maximise ROI on kitchen investments.
Tenant Satisfaction and Kitchen Condition
The condition of the kitchen factors greatly into tenant satisfaction and retention. Tenants expect functional, updated kitchens with enough storage and workspace to cook comfortably.
Signs a kitchen remodel or replacement may be needed include:
Complaints about dated or worn finishes like peeling laminate or rusted appliances.
Lack of storage space or counter space.
Frequent plumbing or electrical issues.
Cabinets and drawers that no longer open and close properly.
Inability to find replacement parts for appliances or fixtures.
By being proactive with kitchen upgrades and responding quickly to maintenance issues, landlords can deliver the kind of quality rental experience tenants seek. This helps attract and retain good tenants long-term.
Conversely, allowing a kitchen to become overly dated, damaged or dysfunctional will frustrate tenants. This can lead to move-outs, vacant units and lower rents.
Landlord Responsibilities for Repairs and Safety
As a landlord, you must maintain rental properties in a safe, habitable condition. This includes completing repairs and upgrades to key areas like the kitchen promptly.
Kitchen responsibilities include:
Repairing or replacing broken appliances, fixtures and finishes.
Updating old or dangerous electrical wiring.
Fixing faulty plumbing and leaks.
Ensuring there are adequate smoke and CO detectors.
Providing proper ventilation to prevent mould.
Installing slip-resistant flooring if the existing floor is a fall hazard.
Neglecting necessary kitchen repairs not only diminishes the quality of life for tenants but can also lead to bigger problems down the road. Issues left unaddressed may result in injuries, code violations or lawsuits.
Staying on top of kitchen maintenance shows tenants you care and helps avoid costly emergency repairs. Consult local laws to ensure full compliance with health, safety and habitability requirements.
Recommendations for Kitchen Replacement Frequency
So how often should a landlord replace a kitchen in the UK? There's no one-size-fits-all answer, as many factors come into play.
In general, a full kitchen refit or remodel every 10-15 years is recommended to keep units looking fresh and functioning properly. However, minor updates and spot repairs may be needed more frequently:
Replace any appliances that break down or become hazardous.
Update old cabinet doors and hardware to improve appearance.
Repaint cabinets and walls to hide wear and refresh the space.
Replace worn or damaged countertops and backsplashes.
Upgrade faucets and fixtures as they age.
Being proactive with minor kitchen upgrades every 5 years or so can extend the lifespan of the full kitchen and avoid having to completely gut and rebuild too often. This prevents disruptions for tenants and helps control costs as a landlord.
Remember to check with tenants regularly to identify any issues needing repair in the kitchen or elsewhere on the property. By staying on top of maintenance and strategically renovating components over time, you can provide a safe, comfortable home.
FAQ
Is a landlord responsible for replacing a kitchen?
Landlords are responsible for ensuring rental properties are habitable and making necessary repairs. However, tenants are responsible for minor repairs from normal wear and tear.
How often should a landlord replace a bathroom in the UK?
Bathrooms in rental properties typically need replacement every 10-15 years. Landlords should inspect bathrooms regularly and replace them when fixtures are worn out or unsafe.
How do I ask my landlord for a new kitchen?
Tenants should notify the landlord in writing if the kitchen needs replacement due to damage, safety issues or appliances not functioning properly. Include photos documenting the problems.
Can you claim a new kitchen on a rental property?
Tenants cannot claim or demand a brand-new kitchen. But they can request necessary repairs or replacement of irreparable, unsafe or non-functioning elements.
Conclusion
In summary, landlords in the UK should consider replacing kitchens in rental properties every 10-15 years due to heavy use and wear and tear. While minor repairs are the tenant's responsibility, landlords must ensure the property is habitable and make necessary upgrades over time. Tenants should properly notify landlords of any irreparable or unsafe elements in the kitchen in need of replacement.