This blog post explains the typical architect fees and costs you can expect to pay when hiring an architect in the UK in 2023.
With insight into the factors that influence architect charges, you'll understand what goes into pricing their professional services.
How Much Does Architect Cost?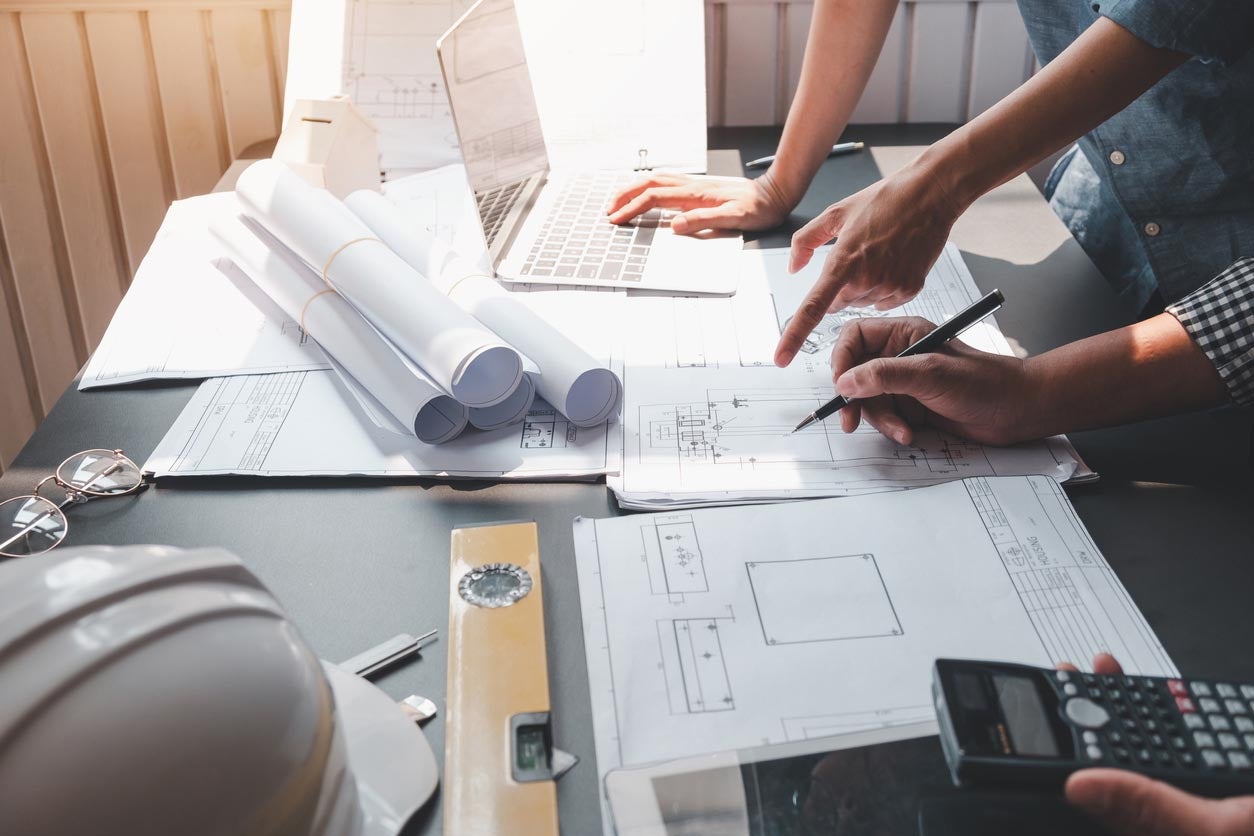 The typical cost for an architect in the UK is 8-15% of the total construction budget for a complete architectural service.
For a residential project, expect fees around 10-15%. For larger commercial projects, fees tend to be 8-12%.
Key Points
Full architectural fees often range from 8-15% of total build costs
Residential architects typically charge 10-15% of the construction budget
Fees depend on project size, complexity and architect experience
Our Opinion
Architect fees can seem high, but you get what you pay for. An experienced architect saves money in the long run through clever, efficient designs.
Paying a professional architect ensures you get a well-designed, functional building that meets regulations.
How Much Does An Architect Cost in the UK?
Architect fees can vary quite a bit based on the size and complexity of your project. Here's a quick overview of what you can expect to pay:
For a residential project like a house extension or loft conversion, architects typically charge between 10-15% of the total construction cost.
For larger commercial projects, fees often range from 5-10% of the total build cost. The percentage is lower for bigger budgets.
Fees are also based on the architect's experience. Top firms or renowned architects charge more.
Expect to pay £2,000 – £4,000 for just architectural drawings and plans for planning permission for your project.
For a full-service offering from concept to completion, fees range from 8-15% of the total project cost.
The architect's fee covers their time for design, drafting, getting approvals, construction drawings, and project management. More complex projects take more time and expertise, so they'll charge a higher percentage.
When budgeting your project, expect to pay at least 5-15% of the total construction costs for the architect's professional services. Meet with architects to get quotes tailored to your specific project.
Factors That Influence Architect Fees
Several key factors impact how much an architect charges for a project:
Project size – Small residential projects have lower fees than large commercial builds.
Project complexity – More complex projects require more architect time and expertise.
Level of service – Concept design has lower fees than full service through construction.
Architect's experience – Top firms and renowned architects charge higher rates.
Location – Architects in London and other major cities charge more.
Your budget – Some architects are willing to work within your budget constraints.
Architect's workload – Busy firms may charge more if they have to outsource work.
When obtaining architect fee quotes, provide as many project details as possible. Ask what's included and excluded from their fees. Request a detailed breakdown of their pricing structure. This helps align expectations and avoid surprise costs down the road.
Discuss your budget upfront and find an architect willing to work within your constraints. With clear communication and by understanding what drives pricing, you can find fair architect fees tailored to your unique project.
Architect Fees Based on Project Types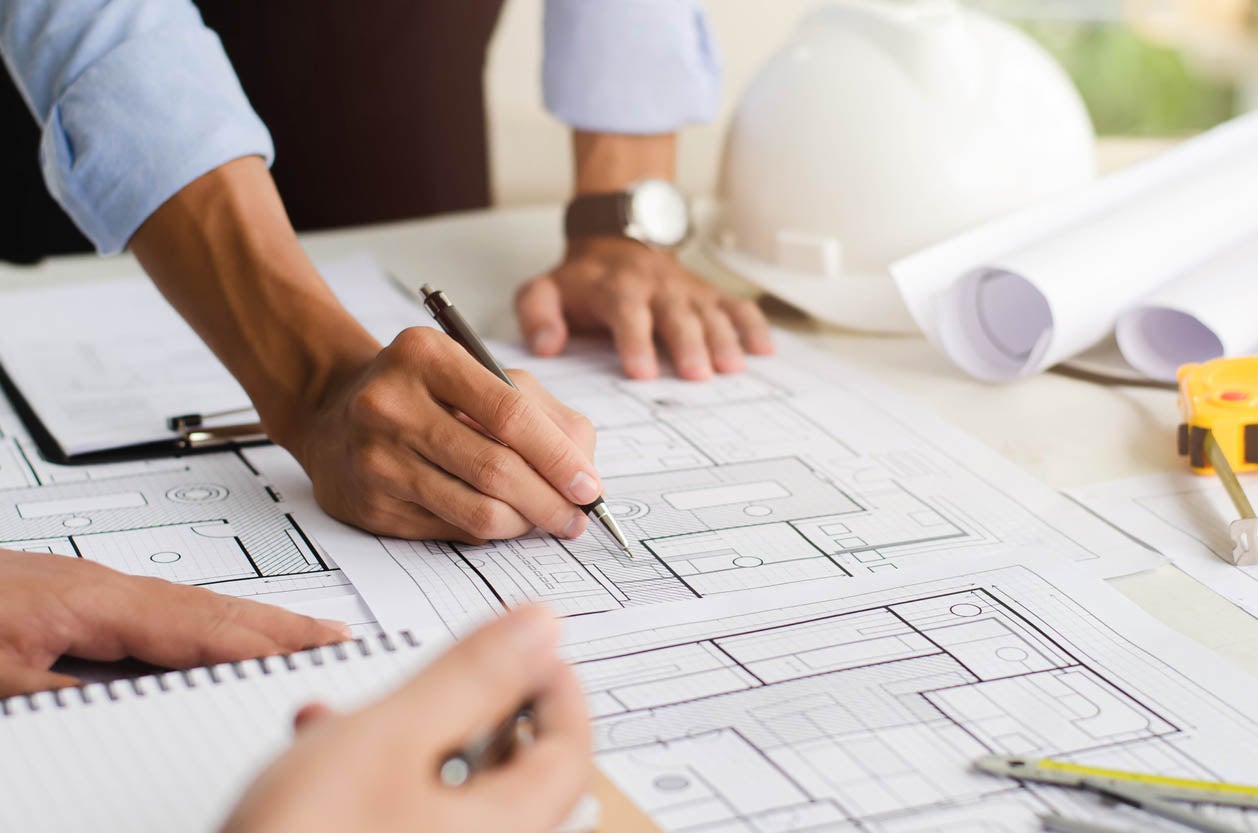 Architect fees vary significantly based on the type of project. Here are typical ranges:
Residential homes – Fees of 8-15% of construction costs are common for new custom homes and major remodels.
Small residential projects – Minor remodels and additions may have fees of $100-$150 per hour.
Multifamily housing – Average fees of 4-8% of construction costs for apartment complexes and condos.
Commercial buildings – Fees between 5-12% of construction costs depending on size and complexity.
Institutional projects – Hospitals, schools, and civic buildings often have fees of 7-12%.
Tenant improvements – Fees of $150-$250 per hour for office fit-outs.
These are general guidelines only. Quoted architect fees may be higher or lower depending on the specific firm, project scope, location, and other factors. Be sure to get multiple quotes to compare rates. Ask architects to explain their pricing structure to avoid surprises. With good communication upfront, you can find fair market pricing tailored to your particular project type and scope.
When budgeting for architect fees, there are some additional costs to keep in mind beyond the basic design fee percentage:
Reimbursable expenses – Items like printing, travel, or permitting fees may be billed at cost.
Extra design time – Complex projects may require more time and labour than a standard fee covers.
Consultants – Engineers, interior designers, and other specialists add to the total professional fees.
Changes – Design revisions or scope increases during construction can add hourly fees.
To avoid budget overruns, have an open conversation with your architect about these potential extras early on. Some items may be included in the initial quote, while others like changes can be hard to predict. Setting expectations upfront allows you to plan accordingly. With good communication and reasonable contingencies, you can account for additional costs that accompany the standard architect percentage fee.
Questions to Ask When Hiring an Architect
Choosing the right architect is crucial. Here are some questions you should ask potential candidates:
What is your experience with projects like mine?
How do you communicate with clients during the design process?
Do you have experience getting permits in my area?
What services do you provide versus outsourcing?
What is included in your fees, and what costs extra?
Can you share contacts of past clients I could speak to?
Do you carry professional liability insurance?
By interviewing several architects and asking the right questions, you can better understand their expertise, communication style, and overall fit for your project. Checking references helps verify their past performance. Do your due diligence to choose a qualified professional you trust.
FAQ
How much does an architect cost in the UK?
Architect fees in the UK typically range from 8-15% of the total project cost for a full architectural service. The cost depends on the size, complexity and location of the project.
How much should you pay for an architect?
For a residential project, expect to pay 10-15% of the construction cost for a fully qualified architect. Commercial projects often pay lower fees of 8-12%. The fee should cover concept to completion architectural services.
How do architects estimate cost?
Architects estimate costs based on the project size, materials, complexity, contractor rates and experience. They refine estimates as the design develops. Fees are often a percentage of the estimated construction cost.
How much will an architect cost for an extension?
For a residential extension, architect fees often range from £2,000 – £4,000 for drawings and planning permission. For full services expect to pay 10-15% of the build cost.
Conclusion
Architect fees can vary greatly depending on the project scope and complexity. For full architectural services, fees often range from 8-15% of the total construction cost. For smaller residential projects like extensions, typical costs are £2,000-£4,000 for plans and permissions. How much an architect cost depends on their experience and the intricacy of the project.