Fitting a new kitchen is an exciting project, but it's normal to wonder how long the process will take.
With some planning and preparation, you can have your dream kitchen installed and ready to use within a few weeks.
How Long to Fit a Kitchen?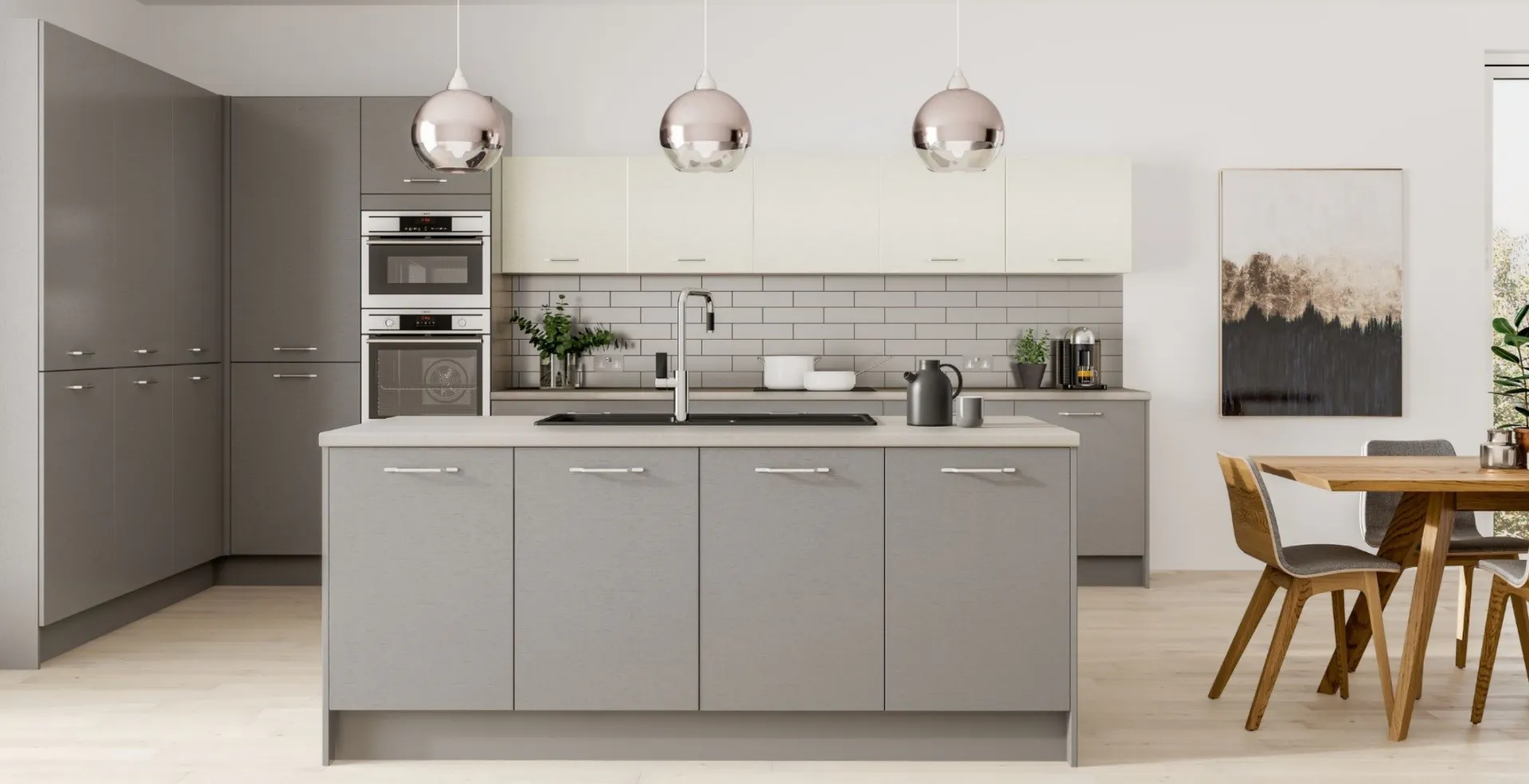 The cabinets and worktops are typically installed first, followed by the sink and hob.
The majority of a kitchen can be completed in 3-5 days, depending on its size.
A full kitchen renovation usually takes around 3 weeks, but this can vary depending on the necessary work.
Additional building work, such as removing walls, may extend the timeline.
On average, it takes 1-4 weeks to fit a kitchen, depending on the extent of the work required.
Key Points
Fitting just cabinets takes 2-3 days
Full kitchen renovations take 2-4 weeks on average
The timeline depends on size, work needed, and complications
Our Opinion
In my experience fitting kitchens, the timeline can vary dramatically based on the scope of work.
For a simple cabinet installation, 5 days is reasonable.
But for full renovations involving knocking down walls, moving plumbing, tiling, and decorating, 4 weeks is more realistic.
The key is proper planning and setting reasonable expectations with the customer.
How Long Does It Take to Plan a New Kitchen?
The planning stage is crucial for a smooth kitchen installation. This involves:
Deciding on a layout – Consider where you want your appliances, cabinets, and worktops positioned. Measure your space carefully.
Choosing fixtures and fittings – Select your cabinets, flooring, lighting, appliances etc. Get quotes from suppliers.
Hiring contractors – Find qualified professionals like kitchen fitters, electricians, and plumbers. Get references and agree on timelines.
Thorough planning takes around 2-4 weeks. Rushing this stage can cause delays later. It's important to finalize designs, products and the installation schedule before work begins.
The timeline also depends on factors like the kitchen's size, layout changes, appliance choices and special orders. For extensive renovations including knocking down walls, allow extra time for approvals and structural work.
With diligent planning upfront, you can minimize disruption and keep your kitchen project on schedule. A realistic timeline sets clear expectations so you can coordinate product deliveries and tradespeople.
What Factors Affect the Time to Fit a New Kitchen?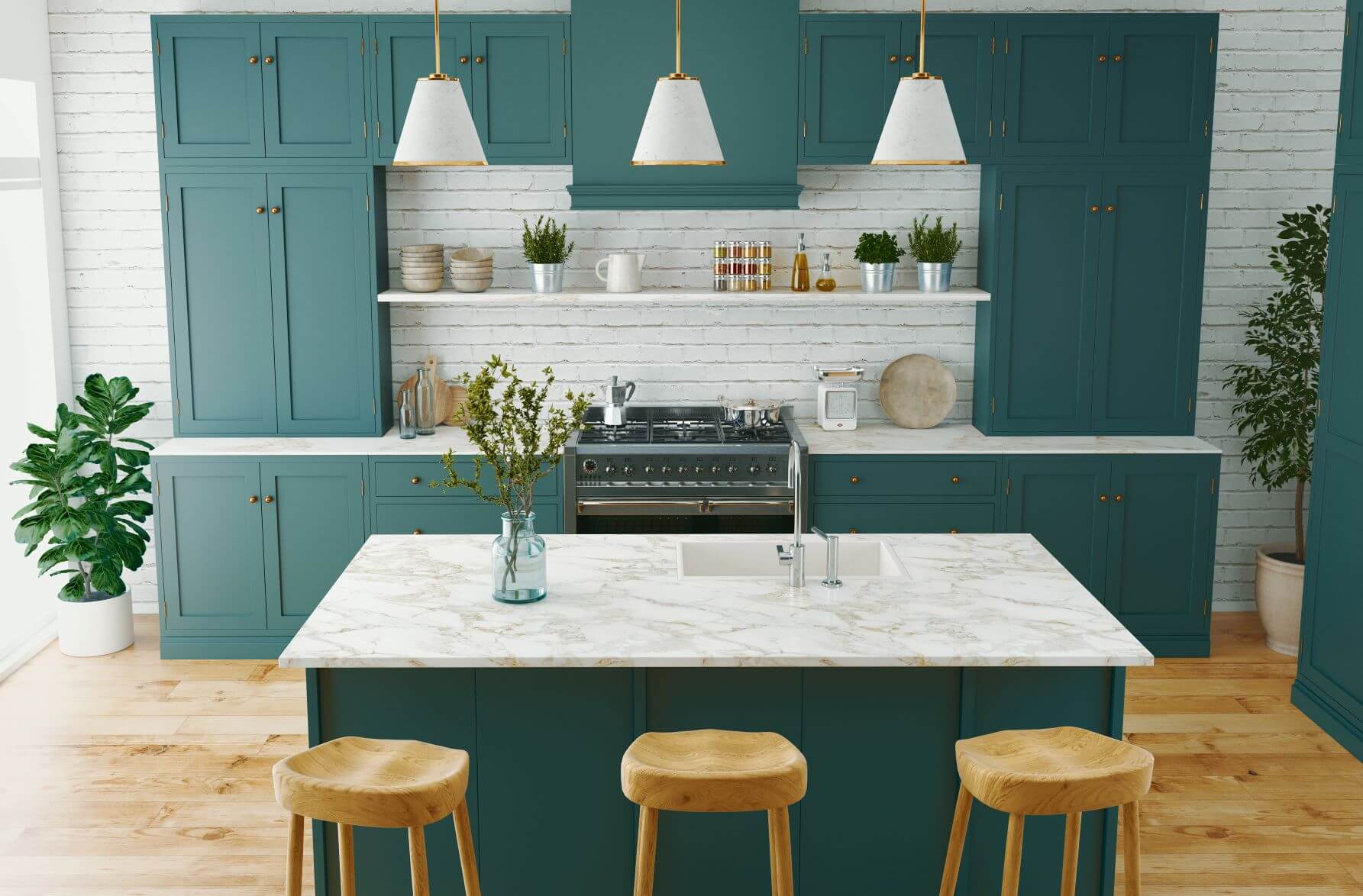 Several key factors influence the installation time for a new kitchen:
Size and layout – Larger or more complex kitchens take longer to install than smaller, simpler designs.
Appliances – Integrating appliances like ovens, hobs and dishwashers adds steps to the process.
Worktops – Natural stone worktops require templating and custom fabrication, unlike prefab options.
Plumbing and electrical – Moving pipes or wires will add time for rewiring and replumbing.
Flooring – Some choices like tile or hardwood require subfloor prep and extensive labor.
Custom features – Bespoke cabinetry and fittings often involve special orders with longer lead times.
An experienced kitchen fitter can guide you on a realistic timeline based on your kitchen plans. Allow contingencies for unknowns that can crop up with existing structures and fittings.
With careful planning and coordination, even extensive kitchen projects can be completed in 4 to 8 weeks. Set expectations upfront so all contractors work efficiently within the timeline.
What Are the Key Stages in Fitting a New Kitchen?
Fitting a new kitchen is a multi-step process requiring coordination of tasks in the right order:
Demolition – Existing cabinets, appliances and flooring are removed to clear the space.
Plumbing and electrical – Gas, water, and electrical lines are moved or rerouted as needed.
Installation of units – Cabinets and integrated appliances are fitted to the walls and floor.
Countertops – Custom fabricated worktops are installed and secured.
Tiling – New floor and wall tiles are laid if selected.
Paint and trim – Walls are painted, and trim is added around the perimeter.
Fixtures and fittings – Lighting, taps, sinks and accessories are installed.
Proper planning helps complete each stage before moving to the next. Allow drying and setting time for elements like tile grout or concrete worktops.
The key is working efficiently from rough-in to finish while maintaining safety protocols. An experienced kitchen fitter will manage the end-to-end process seamlessly.
The length of time for each stage of fitting a new kitchen depends on the size and complexity of the project.
For an average 10×10 foot kitchen in a terraced house, typical timeframes are:
Demolition – 1-2 days
Plumbing and electrical – 2-3 days
Cabinet installation – 2-4 days
Countertop template and installation – 1-2 days
Tiling – 1-2 days
Painting – 1-2 days
Fixtures and fittings – 1-2 days
Larger or more intricate kitchens with island units, appliances, and custom storage will require more time. Similarly, kitchens in newer homes with accessible utilities may be quicker.
A complete kitchen refit could take 2-4 weeks depending on the scale. Proper planning and scheduling of tradespeople can help optimize the timeline and minimize disruption.
There is no rushing in work when there is sufficient time while being efficient to contain costs. An experienced kitchen fitter will advise on realistic timeframes for each step.
Typical Overall Time to Fit a New Kitchen
When embarking on a new kitchen installation, one of the most common questions is: What is the typical overall time to fit a new kitchen?
While timelines vary based on the size and complexity of the project, most full kitchen refits take 2-4 weeks from start to finish. Here is a general overview of what to expect:
For a small galley kitchen, the total installation time may only be 1-2 weeks. A medium-sized kitchen with a standard layout could take 2-3 weeks. Larger open-concept kitchens with an island and more cabinetry and appliances will be on the longer end of the range at 3-4+ weeks.
Factors that can influence the timeline include:
Layout changes like knocking down walls
Custom cabinetry that requires extra fabrication time
Special order countertops and appliances
Amount of electrical and plumbing work needed
New flooring or lighting fixtures
Proper planning is crucial to keep a kitchen remodel on schedule. Allow ample time for each stage — demolition, installation, tiling, painting, and fittings. Build in some contingency for potential delays. With good project management and efficient tradespeople, you can complete your new kitchen beautifully within a reasonable timeframe.
FAQ
How long would it take to install a kitchen?
The installation of kitchen cabinets typically takes around two to three days.
How long does it take to refit a kitchen in the UK?
On average, a typical kitchen fitting project takes between two and four weeks to complete in the UK. However, the timeline can vary depending on the scope of the project.
How long does it take to fit a kitchen from scratch?
Fitting a brand-new kitchen from scratch usually takes between 1-4 weeks, depending on the extent of the work required. Additional building work may extend the timeline.
How long does it take to do a small kitchen?
It takes 3-5 days to fit a small kitchen, depending on the amount of work needed.
Conclusion
In summary, the timeframe for fitting a new kitchen can range from 4 days to 4 weeks, depending on the size of the kitchen, the amount of work required, and complications that arise. While it's possible to fit a small kitchen in less than a week, full kitchen renovations typically take 2-4 weeks. The project can stay on schedule with careful planning.