Howdens is known for its kitchens and joinery products, but does Howdens do bathrooms?
This article will provide you with everything you need to know to create your dream bathroom space.
Do Howdens Do Bathrooms?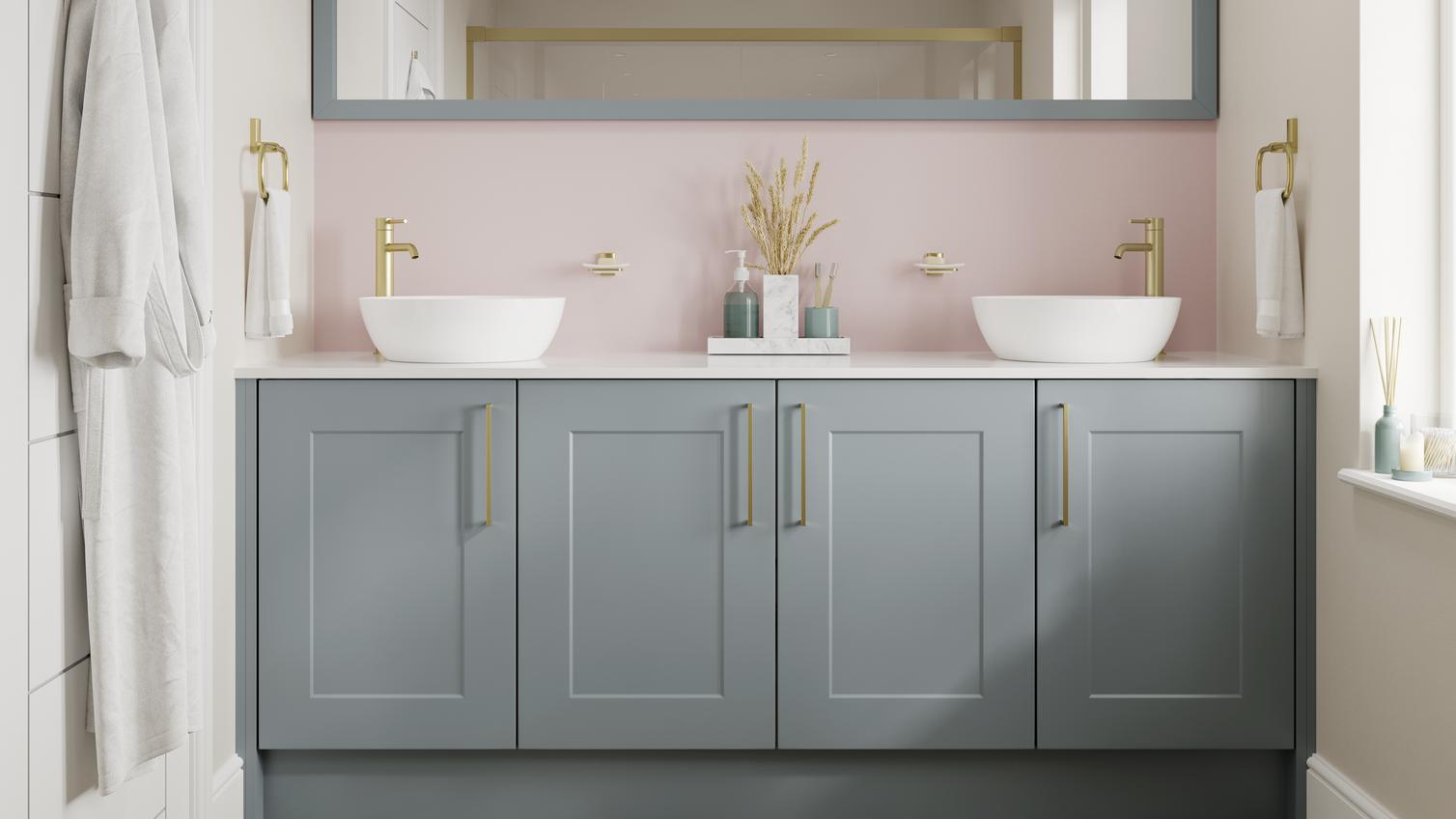 Yes, Howdens is a leading UK provider of fitted bathroom solutions.
They offer a range of stylish and durable bathroom products including vanities, cabinets, mirrors and more.
With over 650 depots nationwide, Howdens makes it easy to plan and purchase quality bathroom furniture and accessories.
Their experienced designers can help create your ideal bathroom.
Key Points
Howdens offers a wide range of fitted bathroom options including vanities, cabinets and mirrors
They have over 650 locations across the UK for convenient shopping
Experienced designers assist with planning your perfect Howdens bathroom
Our Opinion
In my opinion as a bathroom design expert, Howdens is one of the top choices in the UK for fitted bathroom solutions.
Their combination of stylish products, convenient locations, and knowledgeable staff makes planning a Howden's bathroom a smooth and enjoyable process.
I would recommend Howdens to anyone looking to install a new high-quality fitted bathroom in their home.
Howdens Bathroom Design Service
With over 50 years of experience supplying trade professionals, this leading UK bathroom retailer has built a reputation for quality and reliability.
Howdens makes bathroom design simple with its step-by-step guide. Browse their inspiring lookbooks to find a style you love from traditional to contemporary. With hundreds of products available from stock, it's easy to find basin units, toilet units, mirrors and more to suit your taste.
Choose from a variety of cabinet sizes and layouts to perfectly fit your bathroom. Howdens' Layla range offers matching vanity units and storage solutions for a cohesive look. Their wide selection of finishes from gloss to wood effect means you can find cabinets to coordinate with any decor.
As an affordable high-street retailer, Howdens is a go-to for beautifully made yet budget-friendly fitted bathrooms. With over 50 cabinet styles to pick from, you can refresh your space without breaking the bank.
To bring your design to life, take advantage of Howdens' free computer-aided design (CAD) service. Their experts will work with you to create 3D plans and elevations so you can visualise your new bathroom. Howdens partners with trusted installers to ensure you receive exceptional service from start to finish.
Transforming your bathroom doesn't have to be stressful. With quality products, convenient nationwide depots and design support, Howdens makes it simple to create your home's ultimate sanctuary. Speak to your local store or visit the website to start planning your new Howdens bathroom today.
Howdens Bathroom Installation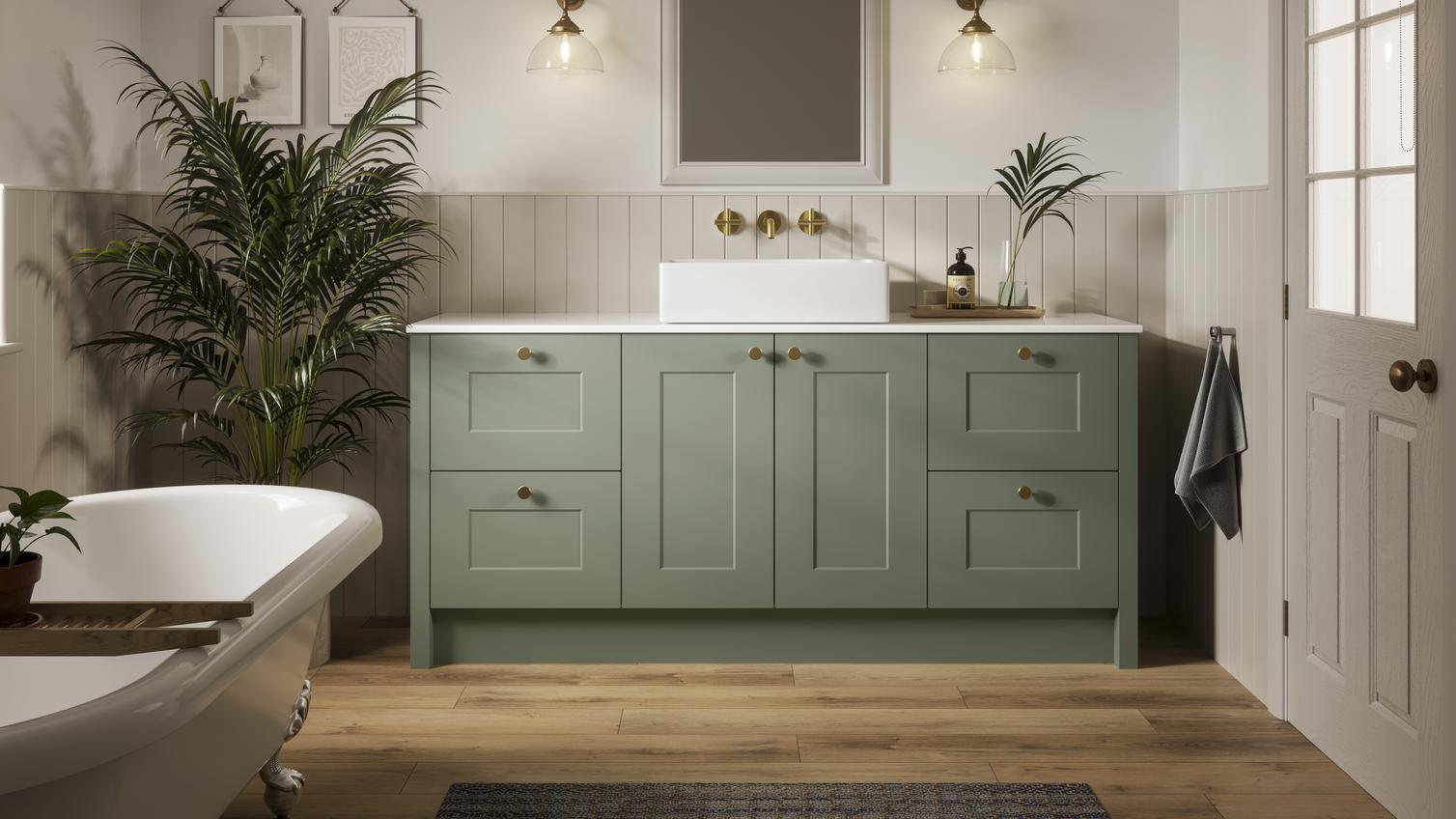 Once you've designed your dream bathroom with Howdens, it's time to bring your vision to life. Howdens has over 700 depots across the UK, so you can find an installer local to you.
Howdens works exclusively with trade professionals, so you can trust you'll receive exceptional service. Their network of approved installers must meet Howdens' high standards for skills, experience and customer service.
The installation process is straightforward. After finalising your plans, Howdens will put you in touch with installers in your area. They will provide a quote for the work based on your custom design.
On the big day, your installer will arrive with all the Howdens products selected for your bathroom. They'll work efficiently to strip out the old suite and fit the new one. With minimal disruption, you'll soon have a stunning new space to enjoy.
As an established trade supplier, Howdens has strong relationships with its installer network. This means the process runs smoothly from start to finish. You can relax knowing you're in good hands.
With quality products, trusted installers and excellent service, Howdens makes renovating your bathroom easy. Their simple approach takes the stress out of installation so you can focus on creating your dream oasis.
Howdens Bathroom Cost and Pricing
How much do Howdens bathrooms cost? As you'd expect from such a wide selection, Howdens offers bathrooms at a range of price points.
Their entry-level options start from around £500 for a basic cloakroom suite. A small bathroom with budget fittings could cost £2,000-£3,000. The sky's the limit for larger, high-end designs – £10,000 or more if you want a real showstopper!
Howdens pricing is not listed publicly online. As a trade supplier, they deal directly with builders, plumbers and bathroom fitters. You can get an idea of costs by browsing the inspiration galleries on their website.
The advantage of ordering through a trade professional is that they can get significant discounts from the RRP. This means you can often get high-quality Howdens products for an affordable price.
Your designer or fitter will be able to provide a detailed quote taking into account the specific items, sizes and finishes you want. This allows you to budget accurately and avoid nasty surprises down the line.
While Howdens bathrooms are not the cheapest option, they offer excellent quality for money. With clever design, you can create a beautiful Howdens bathroom within most budgets.
Howdens Bathroom Products Range
Howdens offers an extensive selection of bathroom products to create your ideal space. With over 2,000 options to choose from, you're sure to find everything you need.
Browse a wide range of vanity units and basins, including modern gloss designs or traditional shaker styles. Add mirrors, cabinets and shelving to maximise storage.
For showstopping style, explore Howdens' range of freestanding baths, walk-in showers and shower enclosures. Pick from various sizes and finishes like acrylic, steel, or natural stone.
Howdens has all the essentials too – toilets, taps, bath panels, accessories, and more. Mix and match designs and finishes for a cohesive look.
When it comes to tiles, you'll be spoilt for choice. Subway designs, mosaics, marble-effect, wood-effect – the options are endless. Use them on walls, floors, or both.
With Howdens, customising your bathroom is easy. Their experts can help you pull together all the elements you want. Take inspiration from the many complete bathroom ranges and galleries on their website.
With such an extensive selection, you can create any bathroom style from modern and minimalist to traditional and ornate. Howdens gives you the freedom to design your perfect space.
Howdens Bathroom Order and Delivery
Ordering a Howdens bathroom is a smooth process, but there are a few steps involved.
First, you'll need to work with one of their registered trade professionals. The designer or fitter will discuss your needs, take measurements, and help you pick products.
Once everything is decided, the tradesperson places the order on your behalf. Howdens will then deliver all the items together directly to your home or project site.
It's important to measure carefully and finalize product choices upfront. Howdens generally has a no-return policy on custom and fitted items.
However, you do get access to their trade-only discounts this way. There are also quantity discounts available for bulk orders.
Howdens aims to deliver within 3-5 working days from the order date. Rush delivery is possible for an additional fee if you need items faster.
Your fitter will unpack and inspect everything when it arrives. Once satisfied, they can schedule the installation works with you.
The limited access and tailored service may seem restrictive. But partnering with a designer ensures your Howdens bathroom is ordered and delivered just the way you want it.
FAQ
What is the collective name for bathroom items?
Bathroom accessories or bathroom hardware.
What is fitted bathroom furniture?
Fitted bathroom furniture refers to custom built-in cabinets, vanities, and storage solutions designed specifically for bathrooms.
What depth are bathroom wall cabinets?
Standard depth for bathroom wall cabinets is usually between 10-12 inches.
How big should the bathroom cabinet be?
The ideal size for a bathroom cabinet depends on the size of your bathroom and storage needs, but typically 30-36 inches wide is a good size.
Conclusion
Howdens offers a wide selection of high-quality fitted bathrooms to suit any home. With hundreds of styles and finishes to choose from, experienced designers to assist, and products readily available at local depots, Howdens makes planning and installing a new bathroom simple and stress-free. Their commitment to service and affordability makes Howdens a top choice for fitted bathrooms in the UK.