This blog post dives into whether Wren Kitchens are expensive compared to competitors.
With clear pricing data and customer reviews, readers can determine if Wren offers quality kitchens at a fair price.
Are Wren Kitchens Expensive?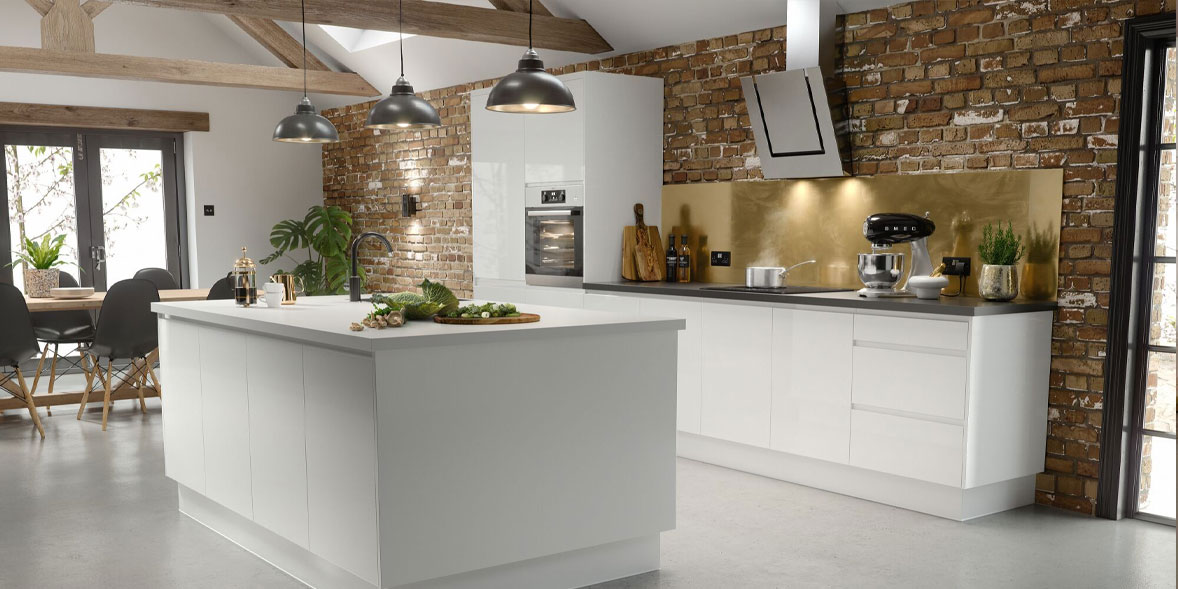 Wren Kitchens is competitively priced compared to other major kitchen retailers.
Their discounted bundle deals offer good value.
The total cost of a complete fitted kitchen averages £5,000 to £6,000, including charges for installation and appliances.
So, Wren Kitchens provides good value but is not the cheapest option.
Key Points
Wren bundle deals offer discounted pricing on kitchen units
Average complete Wren kitchen costs £5,000 to £6,000 installed
Wren Kitchens cheaper than competitors like B&Q
Our Opinion
In our view, Wren Kitchens provides quality kitchens at reasonable prices.
Compared to other major retailers, their discounted bundle deals mean you get more for your money.
While not the absolute cheapest, Wren offers good value for money based on the quality of their kitchen units and positive customer reviews.
How Much Do Wren Kitchens Cost?
Wren Kitchens provides a handy kitchen price estimator on their website. Their base prices start at:
£959 for 8 units or 10m2 (1 wall)
£1,903 for 12 units or 15m2 (2 walls)
£2,916 for 16 units or 20m2 (3 walls)
The average cost of a complete Wren kitchen is between £5,000 and £6,000. This includes fully built units delivered to your home. However, Wren's list prices do not include additional costs for installation, wiring, plumbing and other items.
Compared to competitors like B&Q, Wickes, and Magnet, Wren Kitchens offers discounted pricing for multi-buy packages. Their prices may seem higher at first glance, but bulk discounts often make them quite competitive.
Customer reviews on Trustpilot give Wren Kitchens an excellent average score of 4.73 out of 5 stars. Many customers mention they found Wren Kitchens to be a good value for money given the quality.
So, while Wren Kitchens may not be the absolute cheapest option, they provide high-quality kitchens at reasonable prices compared to competitors. Their generous discounts and excellent customer satisfaction ratings suggest they offer a good balance of value for money.
Breakdown of Wren Kitchen Costs
To understand if Wren Kitchens are expensive, it helps to break down what's included in their pricing.
The base price from Wren covers the flatpack cabinet units and doors. This includes cabinets, drawers, shelves, hinges and door handles. Appliances, sinks, taps, lighting, flooring and decor are not included.
Next comes installation, which starts at £149 but averages £300-£500 based on customer reviews. Wren uses independent fitters who charge per day of work.
Countertops like granite or quartz often cost £500-£1500 depending on material and size. Wren offers discounted rates on their partner suppliers.
Appliances can range from £300 for a basic cooker or fridge, up to £2000+ for high-end brands. Wren partners with brands like Neff, Siemens, and AEG to offer appliance packages.
Other costs may include plumbing, electrical work, new flooring, painting and decor. Luxury extras like undercabinet lighting or glass cabinets also increase costs.
Overall, it's clear the base unit price is just one part of the total cost for a Wren kitchen. But their discounts on countertops, appliances and bulk cabinet orders can help keep total costs reasonable.
Pros and Cons of Choosing Wren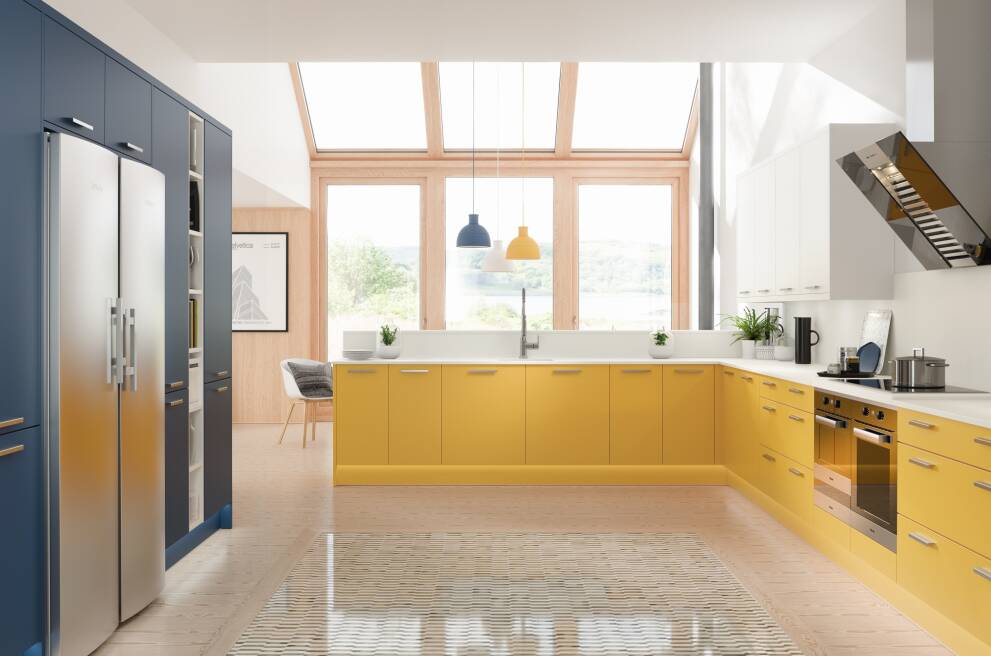 When deciding if Wren is the right choice for your new kitchen, it helps to weigh up the key pros and cons.
On the plus side, Wren offers a large range of contemporary styles and finishes to suit modern tastes. Their buying power means competitive pricing on popular designs and brands. Their network of independent fitters across the UK handles the installation. This takes the stress out of finding reputable tradespeople yourself.
However, customers report some downsides. Lead times can be long — up to 3 months isn't uncommon. This is a drawback for those needing a quicker kitchen refresh.
Quality control and fitter professionalism can be inconsistent based on reviews. It is advised to conduct close project management to avoid delays or mistakes.
After-sales customer service receives mixed feedback. Others claim it is difficult to have concerns fixed, while some applaud the response to issues.
On balance, Wren offers convenience and reasonable costs. But be ready to invest time vetting installers and managing the process to ensure satisfaction.
Customer Reviews of Wren Kitchens
With over 500,000 kitchens installed, Wren has many customer reviews available online. Experiences are mixed, with quality and service varying.
Positive feedback praises the stylish designs, competitive pricing, and smooth installation when using reputable fitters. Some customers describe the result as their "dream kitchen".
However, recurring complaints involve long lead times, poor communication, and inconsistent fitter quality. Some report units arriving damaged, delays to installation dates, and frustrating customer service.
Reviews indicate that staying on top of the process is key. Satisfied customers advise thoroughly vetting fitters, inspecting deliveries, and closely project managing.
Checking independent review sites like Trustpilot may provide a balanced view. Sort by low ratings to spot potential issues reported by unhappy clients.
While Wren kitchens get overall good feedback, it seems paying close attention through the buying and installation process is important to avoid pitfalls.
Are Wren Kitchens Worth the Cost?
With luxury kitchens at mass-market prices, Wren aims to offer value for money. But are they worth the investment?
For many buyers, the answer is yes. Wren kitchens frequently receive praise for stylish designs at affordable prices. The extensive choice of finishes and accessories allows customization on a budget.
However, some report quality and service issues leading to dissatisfaction. Going over budget on additional fittings or repairs can make the initial lower prices less worthwhile.
The key considerations are: Does the style suit your tastes? Will the quality meet your expectations? And will you stay engaged throughout the process to ensure satisfactory delivery?
If you have the time and inclination to project manage, and temper expectations on perfection, Wren can deliver the look you want at competitive prices. But for a hassle-free, premium experience, higher-end brands may justify the extra investment.
Do your research, examine all options, and decide what balance of cost, quality and effort suits you best. This will determine if a Wren kitchen is worth it for your needs.
FAQ
Is Wren cheaper than B&Q?
Wren Kitchens tends to be cheaper than B&Q for comparable kitchens. Wren offers frequent discounts and bundle pricing while B&Q pricing is generally fixed.
Are Wren Kitchens worth it?
Wren Kitchens provides good value for money. They offer quality kitchen units and appliances at competitive prices. Most customers have been satisfied with the quality and service from Wren.
Can you negotiate with Wren?
There is limited flexibility to negotiate on pricing with Wren Kitchens. The discounted bundle prices are already competitive. You may be able to get small discounts on additional appliances or fittings.
What is the average cost of a new kitchen fitted?
The average cost of a completely new Wren kitchen, including units, appliances and installation, ranges from £5,000 to £6,000. The exact cost depends on the size of the kitchen, choice of units, appliances and customization options.
Conclusion
Wren Kitchens provides good value for money overall. Their bundle pricing offers discounted rates on kitchen units and appliances. While base unit prices start low, the total cost rises with installation, fittings, appliances and customizations. The average complete Wren kitchen costs between £5,000 and £6,000. Wren Kitchens is generally cheaper than competitors like B&Q for comparable kitchens. The quality and service from Wren make customers largely satisfied.