With so many appliance brands on the market, it can be tough to know which one to choose for your kitchen.
This article provides an in-depth look at Montpellier appliances to help you decide if they are a good option for your needs.
Are Montpellier Appliances Any Good?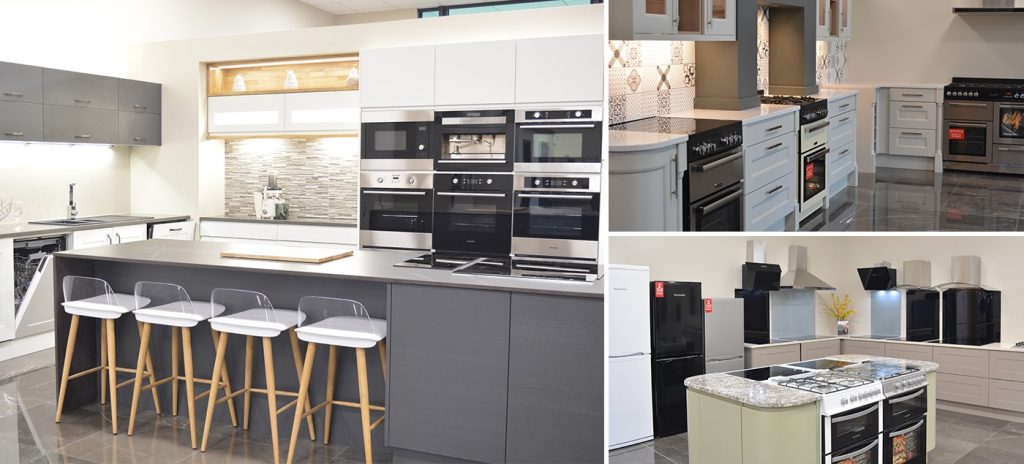 Montpellier Appliances offers reliable and functional kitchen appliances with modern style at affordable prices.
They respond quickly to reviews and have mostly positive feedback.
While not premium, they provide good value.
Key Points
Montpellier is a British company founded in 2012
They offer stylish appliances like ovens and fridges at lower prices
Products are designed in the UK and made in Europe/Asia
Our Opinion
In our experience, Montpellier Appliances provides very good value for money.
While not the most premium, their products offer the core functions and modern style consumers want at accessible price points.
They seem responsive to customers and deliver on reliability.
We would recommend Montpellier for shoppers looking for affordable and functional kitchen appliances.
Montpellier Appliances Reviews
Montpellier offers a range of appliances that aim to be both functional and stylish. Review sites like Amazon and Trustpilot, have an average 4-star rating based on reviews from over 800 people who have purchased and used Montpellier products.
Here's an overview of what customers are saying in Montpellier appliance reviews:
Many praise the reliability and consistent performance of Montpellier ovens, dishwashers, and other appliances.
The modern, sleek look of the appliances receives positive feedback.
Some customers mention the appliances can be difficult to clean like one who said their AEG oven from Montpellier is "fantastic for cooking but a nightmare for cleaning."
While cheaper than premium brands like Smeg and Swan, some feel Montpellier appliances are still overpriced for their quality.
When looking at Montpellier appliance reviews, it seems that most customers have had a positive experience overall. The appliances deliver solid performance for years, although they may require a bit more maintenance and cleaning than pricier brands.
For shoppers looking for reliability on a budget, Montpellier offers a decent value. But those wanting high-end appliances with more features may want to spend more for brands like Miele or Aga.
Overall, Montpellier appliances earn their good but not great ratings by providing functional, affordable options that suit most kitchen needs – if you don't mind putting in a little extra elbow grease to keep them looking clean!
Montpellier Appliances Reliability
When researching appliances, reliability is often top of mind. You want appliances that will perform consistently for years to come. So, how does Montpellier measure up in this area?
Most reviews indicate that Montpellier appliances have good reliability. Many customers report using their ovens, refrigerators, dishwashers, and other products for 5+ years with minimal issues. The appliances seem to deliver consistent cooking and cleaning results over time.
Some potential downsides on reliability:
A few reviewers had issues with faults needing repair within the first couple of years.
The plastic parts and buttons may not hold up quite as well as metal over many years of heavy use.
The appliances may require more regular maintenance like descaling to maintain performance.
But overall, most are pleased with how sturdily built the appliances are. The internal components deliver steady, even heating for ovens and good wash results for dishwashers through thousands of cycles. For the moderate price point, Montpellier appliances offer better reliability than some budget brands. They may not match premium brands in robustness, but still provide decent dependability for the cost.
If you're searching for an appliance with proven staying power, Montpellier is a good option. Their track record shows most customers get many years of service with few major issues.
Montpellier Appliances Quality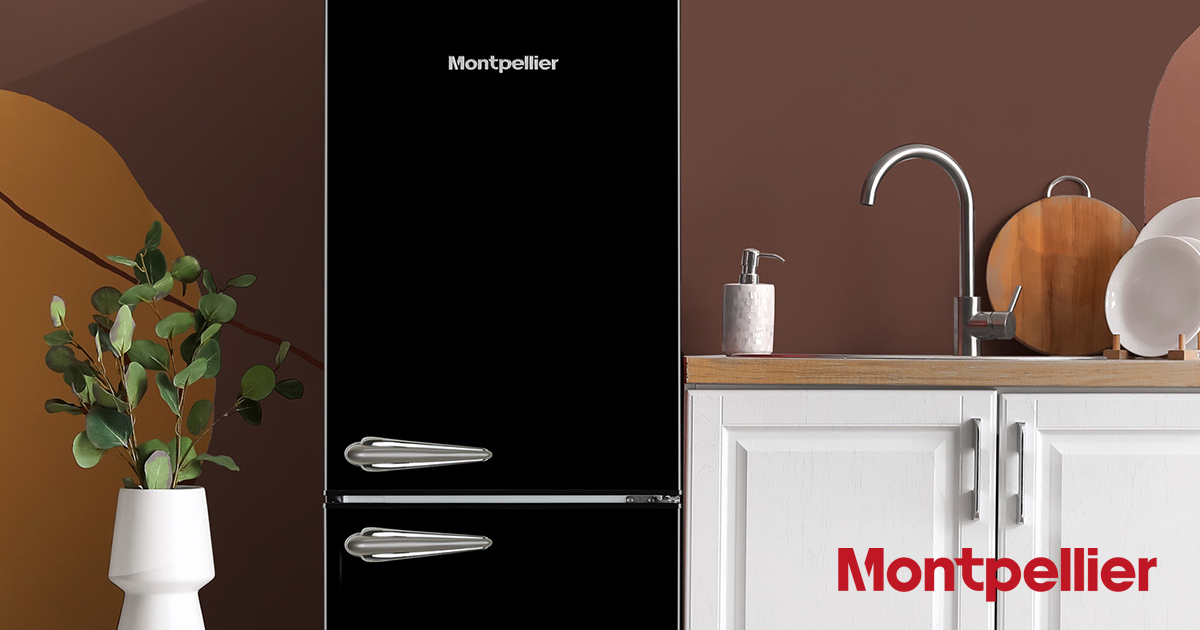 Reliability is crucial, but appliance quality encompasses more than just durability. Factors like materials, design, and performance also contribute to overall quality.
On these fronts, Montpellier earns solid but not stellar reviews. Here's a look at some of the key positives and downsides:
The appliances feature sturdy steel construction and decent insulation for good temperature regulation.
Many note the appliances lack some of the premium "bells and whistles" of higher-end brands.
Performance and features are suitable for most household needs, though not on par with professional-grade appliances.
The look and style of Montpellier appliances is sleek but relatively basic.
In terms of real-world performance, most find Montpellier ovens heat evenly and dishwashers clean thoroughly. However, a few report frustrations like inconsistent baking or occasional spotting on dishes.
The appliances generally aren't as sophisticated or feature-rich as premium brands. But they provide good everyday functions for casual cooks. Enthusiasts may want more controls and customization.
For a reasonable price point, Montpellier offers better quality than bargain brands with cheaper materials. But high-end brands exceed them in prestige features and performance.
Overall, Montpellier strikes a nice balance – better quality than budget picks but still affordable. The appliances can get the job done in most UK kitchens.
Montpellier Appliances Pros and Cons
When considering any major appliance purchase, it's wise to weigh the pros and cons. This helps ensure you select the right product for your needs and budget.
Here are some of the key advantages and disadvantages of Montpellier appliances:
Pros:
Affordable prices compared to premium brands
Sleek, modern aesthetic design
Solid stainless steel construction
Reliable everyday performance for most kitchen tasks
Wide range of product options from ovens to dishwashers
Cons:
Lacks some extra features of high-end appliances
Not as advanced for enthusiastic home chefs
Occasional quality control issues reported
Customer service could be improved
Resale value is not as strong as premium brands
As this overview shows, Montpellier provides a solid mid-range option between budget and luxury appliances. The products deliver satisfactory everyday functions for casual cooking and cleaning needs.
While premium brands boast more power and versatility for devoted chefs, Montpellier suits most households well. And you avoid the stratospheric prices of those top-tier appliances.
For shoppers seeking quality without breaking the bank, Montpellier merits strong consideration. Weighing the pros and cons helps determine if they align with your priorities.
Are Montpellier Appliances Worth the Cost?
When evaluating any major purchase, assessing the value for money is key. This certainly applies to large appliances like those from Montpellier.
Given their mid-range pricing, are Montpellier products worth the investment compared to alternatives? For most households, the answer is yes. While not inexpensive, Montpellier appliances don't reach the lofty prices of premium brands. You get impressive features and performance without overspending.
Build quality and durability exceed cheaper budget options. The sturdy stainless-steel construction ensures years of reliable service.
The versatile cooking and cleaning functions suit most people's daily needs. Avid home chefs may desire more advanced options. But Montpellier appliances can handle typical family usage.
The sleek aesthetics blend beautifully into modern kitchens. You get an upscale look without designer brand prices.
Montpellier's extensive product catalogue provides attractive coordination between appliances. Your kitchen décor has a cohesive upmarket feel. For purchasers wanting quality and style without high-end costs, Montpellier offers clear value. While not inexpensive, the prices reflect the performance and aesthetics delivered.
Carefully weighing benefits versus costs indicates Montpellier merits a reasonable investment for most households. The appliances deliver satisfactory everyday function that justifies the price point for many families.
FAQ
Is Montpellier a British company?
Yes, Montpellier is a British brand that was founded in 2012 in the UK.
Where does the Montpellier brand come from?
Montpellier Appliances was founded in 2012 in the UK by entrepreneurs who wanted to provide high-quality appliances at affordable prices.
What is the brand Montpellier like?
Montpellier offers stylish and functional appliances including ovens, hobs, refrigerators and dishwashers. Their products have a modern and sleek design at a lower cost than premium brands.
Where are Montpellier products made?
Montpellier's appliances are designed in the UK. The products are manufactured in factories across Europe and Asia to the specifications set by Montpellier.
Conclusion
Montpellier Appliances offers a range of stylish and affordable kitchen appliances for the modern home. With sleek built-in and freestanding ovens, hobs, fridges and dishwashers, Montpellier provides great value compared to premium brands. The company responds quickly to reviews and customers have praised the products for reliability and ease of use. Overall, Montpellier appliances offer good quality and features for an affordable price point.