This blog post provides an in-depth, unbiased review of Lamona appliances to help you determine if they are a good buy or not.
With info on quality, reliability, and value for money, you'll get the full picture of this brand sold exclusively by Howdens Joinery.
Are Lamona Appliances Any Good?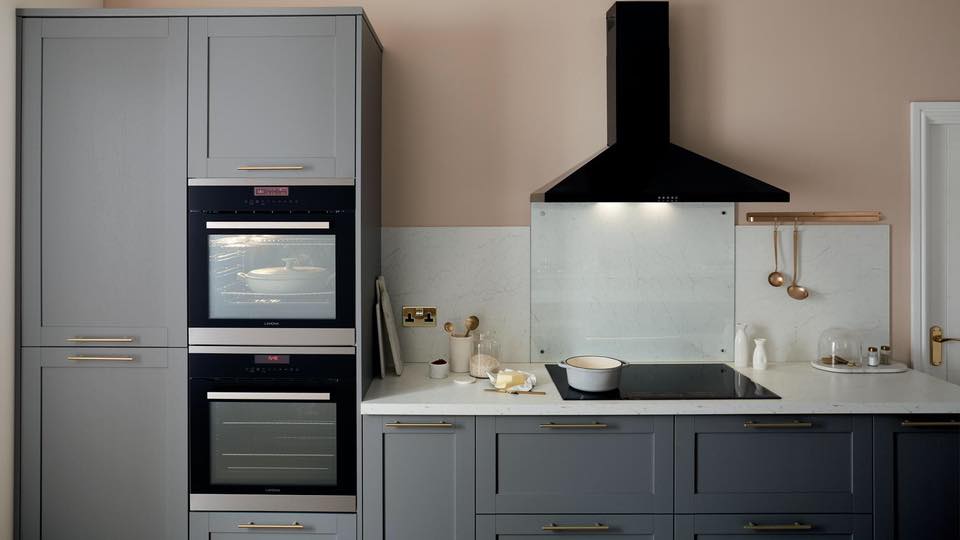 Lamona appliances are budget options that cannot compare in quality and reliability to premium brands.
There are frequent complaints about faulty Lamona ovens and dishwashers breaking down quickly.
The appliances are made with cheaper materials and components.
However, for the low prices Howdens charges, some Lamona models like the fridge freezers offer decent value.
Overall, Lamona is a cheap brand that reflects its lower prices in lower durability and performance.
Key Points
Lamona is Howden's budget appliance brand
Many complaints about faulty ovens and dishwashers
Cheaper materials used compared to premium brands
Our Opinion
In my experience as an appliance expert, I cannot recommend Lamona to most customers.
The brand has a reputation for poor reliability and subpar quality.
Unless you are on a very tight budget, it is better to spend a little more for a Bosch or Siemens appliance that will perform well and last much longer.
Lamona seems to cut corners to achieve low prices, which results in appliances that break down and disappoint customers.
There are some decent Lamona fridge freezers, but ovens and dishwashers should be avoided.
Lamona Appliances Quality
When it comes to Lamona appliances, quality seems to be a hit or miss according to customer reviews. The washing machine and dishwasher lasted around 10 years for some, while the oven consistently underperformed — resulting in burnt or raw dishes.
Many find Lamona does not live up to its claims of being comparable to premium brands like Bosch and Neff.
— The fan oven works decently, but the hob lacks a quality finish. Laminate worktops are also used to lack proper sealing.
— Reviews of Lamona spares are poor, further indicating dubious quality.
— Lamona is essentially a rebranded, budget version of other brands. It's marketed as slightly better but has a dire reputation overall.
— Some have success with Lamona-integrated appliances, but the quality is inconsistent.
The bottom line is that Lamona appliances are not worth buying if you want something that reliably performs and lasts. Their poor quality simply does not justify the cost.
You're better off investing in more reputable brands known for performance and durability.
Lamona Appliances Reliability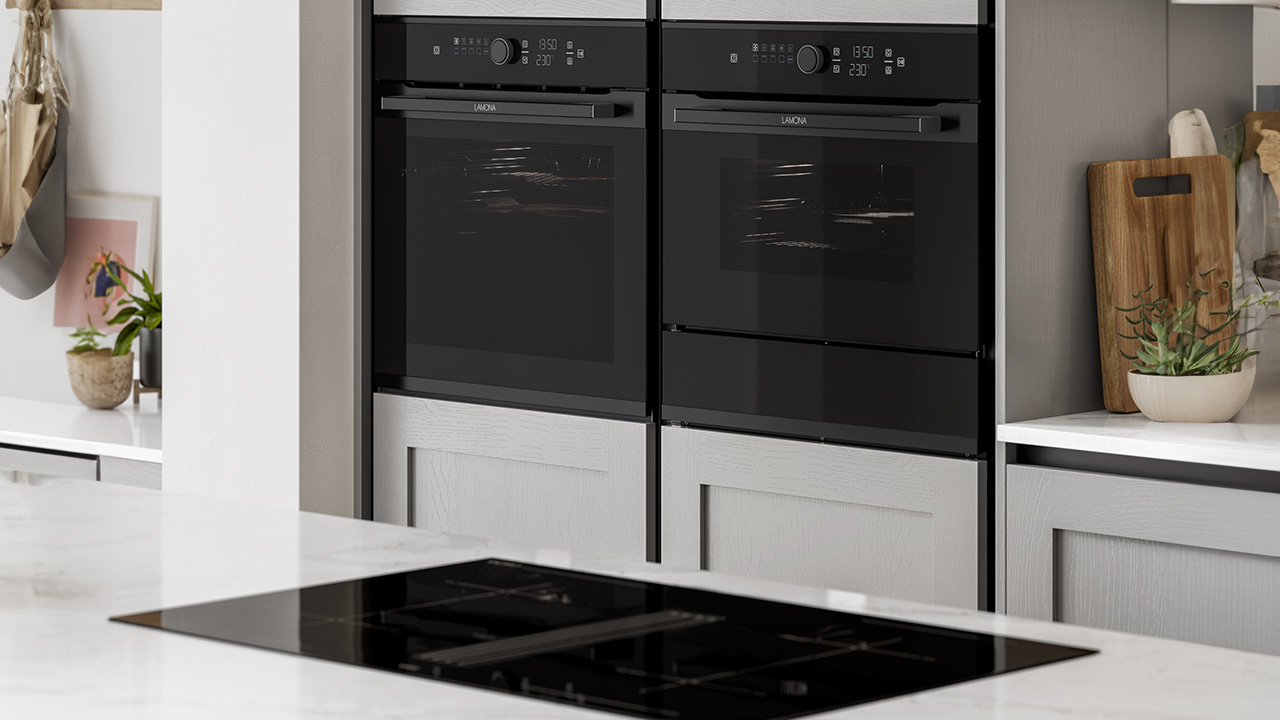 In addition to inconsistent quality, Lamona appliance reliability is questionable at best according to customer reports. Many people experience frequent breakdowns, faults, and generally poor performance, especially with ovens and dishwashers.
— Washing machines seem to last around 5 years before needing repairs.
— Ovens commonly stop heating properly after a couple of years.
— The brand's reliability has deteriorated over time; older models held up better.
— Replacement parts can be difficult to source as they are often out of stock.
— Numerous electrical issues were reported with cookers and hobs.
While some Lamona appliances keep working fine for years, many people experience premature breakdowns. The short lifespan and constant need for repairs make them an unreliable choice overall.
You're taking a gamble on whether it will last or not.
Lamona vs Bosch Appliances
When comparing Lamona to Bosch appliances, it becomes clear that Bosch is the superior brand. While Lamona markets itself as comparable, it simply does not match Bosch's standards of quality and reliability.
— Bosch is renowned for its engineering and rigorous testing. Lamona does not undergo the same level of quality control.
— Bosch appliances generally last over 10 years with minimal repairs needed. Lamona tends to break down sooner.
— Bosch has better temperature control and more accurate cooking. Lamona ovens are prone to burning food.
— Bosch washing machines are gentler on clothes with quiet, efficient operation. Lamona washers vibrate excessively.
— Bosch dishwashers leave dishes spotless and dry. Lamona models often leave dishes wet or stained.
— Bosch has better availability of replacement parts if repairs are ever needed. Lamona parts can be difficult to find.
The verdict is clear — Bosch outperforms Lamona across the board. While Lamona is cheaper upfront, Bosch's superior quality and reliability make it worth the investment in the long run.
Paying more for Bosch means you get what you pay for.
Lamona Appliances Pros and Cons
Lamona appliances offer some benefits but also have significant downsides to consider.
The Benefits of Using Lamona Appliances
On the plus side, Lamona appliances are very affordable, making them enticing if you're on a tight budget. They provide the basic functions you'd expect at a low cost. The style options are also quite trendy and modern-looking.
Overall, Lamona is best suited for rental properties or secondary homes where appliance breakdowns are less critical. For your primary residence, it's worth investing in more reliable brands that will provide better performance and longevity.
While the upfront cost is higher, you'll likely save in the long run through fewer repairs and better cooking and cleaning results.
Common Problems with Lamona Appliances
A frequent complaint is that Lamona dishwashers don't get dishes clean. Food particles are left stuck on plates, cups, and utensils after a full cycle. This seems to be caused by weak water pressure and ineffective filtering systems that fail to remove debris. You may have to pre-rinse heavily soiled dishes before loading the dishwasher.
Lamona washing machines also struggle with removing stains and residues from clothing. Some users report their clothes coming out still dirty or covered in a filmy residue. This suggests the agitators and drum design don't provide enough mechanical cleaning action. The detergent doesn't dissolve fully either. You may need to run multiple cycles or hand wash delicate items.
When it comes to ovens, uneven cooking is a problem. Meats and baked goods tend to cook much faster on one side or in certain spots. This makes it hard to properly time and prepare food. The oven thermostats and insulation are poorly calibrated in many Lamona models.
Noise is another issue present across Lamona appliances. Cheaper motors and parts vibrate excessively during cycles resulting in irritating hums and buzzing. This can make the appliances unpleasant to be around when running.
In general, Lamona appliances lack the quality materials and engineering found in pricier brands. But if you understand their limitations, you can work around them to some degree. Just don't expect a stellar performance.
FAQ
Who are Lamona appliances made by?
Lamona appliances are made by Howdens Joinery Company, which is the largest manufacturer of kitchens in the UK.
Is Lamona a cheap brand?
Yes, Lamona is considered a cheap, budget brand. The appliances are made from cheaper materials and components compared to more premium brands.
Where is Lamona manufactured?
Lamona appliances are manufactured in the UK at Howdens' factories and warehouses.
Are Lamona integrated fridge freezers any good?
The reviews on Lamona integrated fridge freezers are mixed. Some models have good storage capacity, but the overall build quality and reliability are average. They don't tend to last as long as fridge freezers from leading brands.
Conclusion
In summary, Lamona appliances have a reputation for being lower quality and not as durable as major brands like Bosch or Siemens. Many customers have complained about faulty Lamona ovens and dishwashers in particular. However, Lamona fridge freezers seem to be decent for the low price point. Overall, Lamona is cheap for a reason — the appliances are basic, made from lower-grade materials, and prone to breaking down sooner. Unless you are on a very tight budget, it's better to invest in more reliable brands that will last longer.