This informative blog post explains why slugs enter houses and provides helpful tips for keeping them out of your kitchen.
Why Are There Slugs in My Kitchen?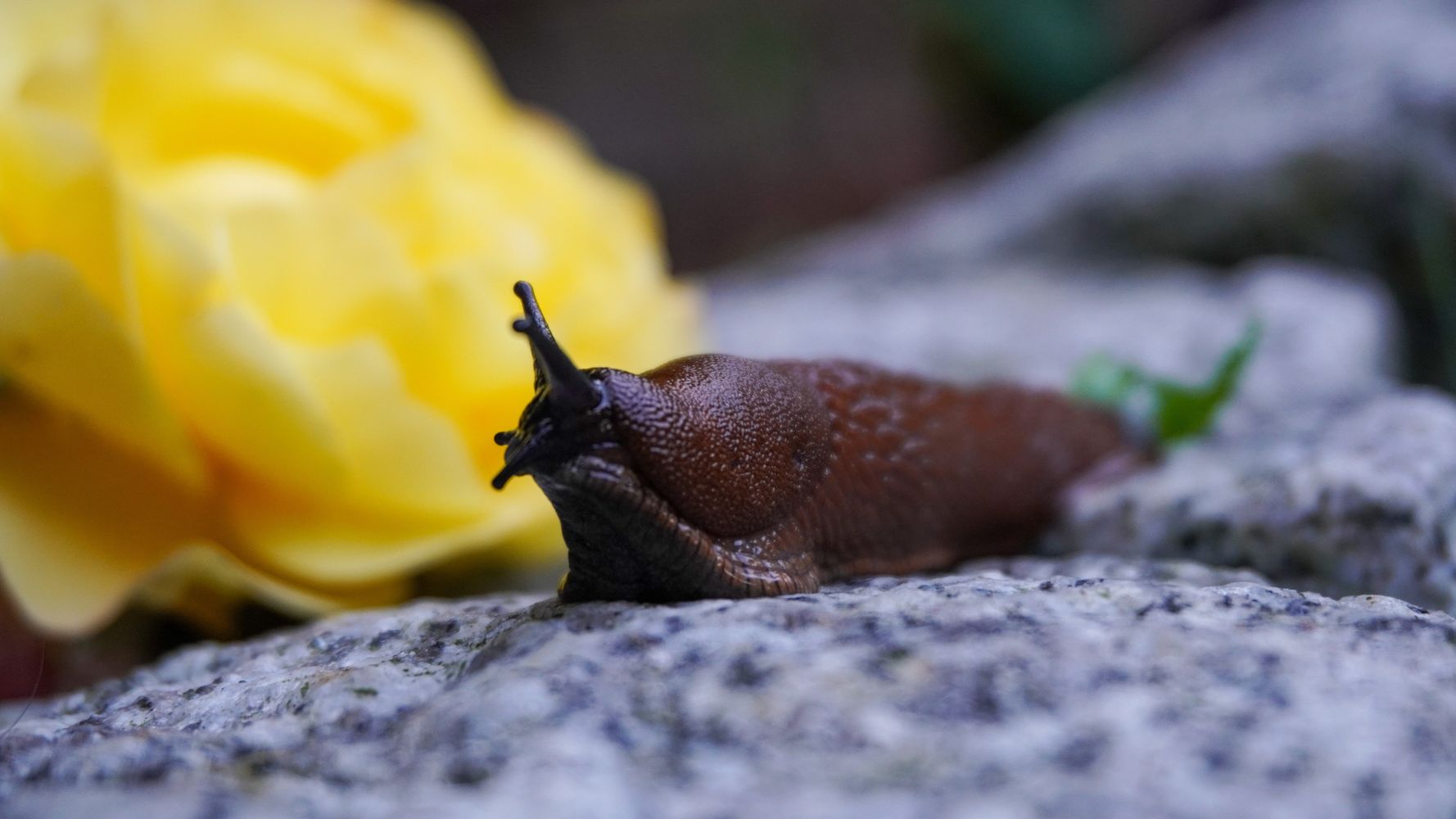 Slugs may enter kitchens because they are attracted to the food sources and moisture found there.
Kitchens often have small cracks or openings slugs can squeeze through, and provide the dark, damp conditions slugs prefer.
At night, slugs emerge to search for food, water and shelter.
Leaving doors or windows open allows slugs easy access to kitchens.
Key Points
Slugs are drawn to food sources like pet bowls and spills in kitchens
They enter through cracks and openings, especially at night
Moisture attracts slugs to kitchens and bathrooms
Our Opinion
Kitchen slug invasions can be prevented with some simple measures.
Eliminating access points, cleaning up food spills quickly, and keeping the kitchen dry are effective ways to stop slugs from entering in the first place.
For existing infestations, traps and slug pellets placed strategically in affected areas will get rid of slugs.
With vigilance and preventative steps, kitchens can be kept slug-free.
Why Slugs Enter Houses
Slugs are drawn to the food and shelter that houses provide. Their exceptional sense of smell allows them to detect food from far away. They often enter through open doors or windows, especially at night or when it's raining. The dark, damp conditions found in cellars and under appliances attract slugs looking for moisture. Their boneless bodies let them squeeze through the smallest cracks in search of warmth and a place to breed.
Slugs head to your kitchen at night because it likely contains their favourite foods. They are opportunistic eaters who will munch on garden plants and vegetables as well as dog food left out. To prevent an infestation, use slug killer granules in the garden in early spring before they can establish a home near your house.
While salt can kill slugs, it also harms plants, so it's not recommended. Instead, keep doors and windows closed at night, seal any cracks, and remove food sources to make your kitchen less appealing. Stay vigilant for these sneaky pests.
What Attracts Slugs to Your Kitchen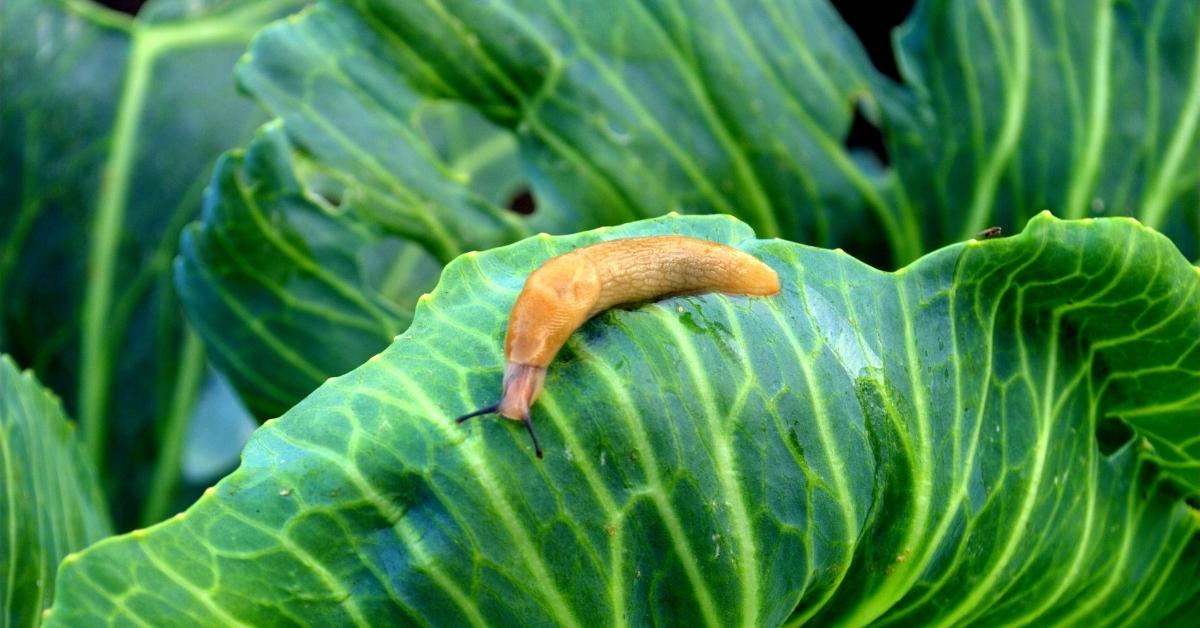 Kitchens provide ideal conditions that lure slugs inside. They are drawn to the steady supply of food and water. Leftover pet food or spills provide easy meals. Slugs need moisture, so they head to sinks, pipes, and moist areas under appliances. The cover of darkness allows slugs to move about undetected to feed and lay eggs.
Cracks along walls, under doors, or through foundations allow slug access. They squeeze through surprisingly small spaces. Clutter or debris near the home's exterior gives slugs places to hide and breed during the day before venturing inside at night.
Prevent slugs from entering by sealing any cracks, clearing clutter, and removing outdoor hiding spots near your home. Store all food in sealed containers, clean up spills quickly, and remove pet food and water bowls overnight. Installing motion sensor lights or nightlights can deter slugs. Stay vigilant in keeping your kitchen free of slugs by making it an unappealing environment.
Natural Ways to Get Rid of Slugs
There are several natural methods to remove slugs without using harsh chemicals.
Create barriers they cannot cross using abrasive substances like crushed eggshells, diatomaceous earth, or copper tape. Place these around garden beds or along doorways and foundations.
Trap slugs by leaving small containers of beer or yeast mixture partially buried in affected areas. Slugs are attracted to the smell but will drown after falling in.
Introduce predator insects like ground beetles or fireflies to your garden. They will feed on slugs. You can also attract slug-eating wildlife like birds, frogs, or hedgehogs by providing habitats like bushes or ponds.
Handpick slugs at night and drop them into a bucket of soapy water. Be sure to check under boards, flowerpots, and in crevices.
Create an unappealing environment by removing their hiding spots, keeping vegetation trimmed, and allowing areas to dry out between watering.
Use coffee grounds, seaweed, pine needles, or crushed eggshells as natural repellents around plants. Diatomaceous earth sprinkled around plants can also deter slugs.
Encourage slugs to move elsewhere by regularly disrupting their habitat. Handpick them, hose away their slime trails, or turn over the soil where they have been active.
Chemical Treatments for Removing Slugs
While natural methods are ideal, chemical treatments can quickly reduce slug populations in extreme infestations. Use these options cautiously.
Iron phosphate baits are a low-toxicity choice that can be scattered around affected plants. Slugs eat these pellets and die afterwards.
Spread diatomaceous earth, a powdery substance made of fossilized algae, around plants to shred slugs as they crawl across it.
Set out slug bait containing metaldehyde, which is toxic to slugs. Place these pellets under boards or pots where slugs hide. Avoid allowing bait to contact edible plants.
Spray plants with insecticidal soaps containing potassium salts of fatty acids. This disrupts slug membranes on contact but can also harm beneficial insects.
Apply molluscicide pellets containing carbamate around the garden perimeter. Carbamate paralyzes slug nerves but must be used cautiously as it can harm pets or wildlife.
Use slug traps containing beer or yeast mixtures to attract and drown slugs. Place these in shady, humid areas of the garden.
Sprinkle used coffee grounds around plants to repel slugs with caffeine. Coffee grounds also deter slugs physically with their rough texture.
Consider hiring a professional pest control service if slugs persist despite treatment. They can apply targeted chemicals for a fast solution.
How to Slug-Proof Your Kitchen
With some simple steps, you can make your kitchen less inviting to slugs and snails.
Seal any cracks, holes or gaps around doors, windows, pipes and vents. This blocks access points for slugs to enter.
Install weatherstripping around doors and windows to close gaps slugs can squeeze through.
Use caulk or expandable foam sealant to plug holes inside and outside the house.
Place mesh screen over vent openings, drains, and floor gaps to prevent slugs from crawling through.
Keep vegetation trimmed back from the house exterior so slugs have less habitat near your kitchen.
Remove piles of debris, boards, stones or other objects near the foundation that provide moist hiding spots.
Install downspout extenders to direct rainwater drainage away from the house perimeter.
Use dehumidifiers or improve ventilation to lower indoor humidity that attracts slugs.
Place slug bait or traps around the outside of entry points as an added deterrent.
Keep the kitchen clean and dry to discourage slugs from entering to search for food.
Inspect produce brought inside for any hitchhiking slugs or eggs.
Store pet food in sealed containers rather than leaving it out overnight.
With diligence in sealing and proofing your kitchen, you can outsmart those slimy intruders!
FAQ
How do you get rid of slugs in the kitchen?
Sprinkle salt or slug pellets around entry points like doors and windows to kill slugs and deter future invasions. Remove any food sources by cleaning up spills right away and storing food in sealed containers. Place slug traps containing beer or yeast in problem areas overnight to attract and drown slugs.
Why are slugs coming into my kitchen at night?
Slugs are nocturnal and prefer to move around at night when it's cool and damp. Kitchens provide warmth and access to food sources like pet food bowls, making them attractive to slugs after dark. Turning on lights can help discourage nighttime slug activity.
Why do I suddenly have slugs?
Sudden slug invasions are often due to recent rainfall or irrigation which creates the damp conditions slugs favor. Leaving doors or windows open on rainy nights also allows slug access. As temperatures drop in fall, slugs may enter houses looking for food and shelter from the cold.
Are slugs bad for your house?
Slugs don't damage household structures but can leave unsightly slime trails. Large infestations can damage houseplants or vegetable gardens. Eating contaminated slugs can transmit some parasites, but this is rare. Most slug problems can be resolved with basic prevention and removal methods.
Conclusion
Slugs enter houses looking for food and shelter, especially in warm, damp places like kitchens. Leaving doors or windows open at night allows access. Slugs are drawn to pet food bowls, spills, and moist areas. Prevention involves sealing entry points, removing food sources, and creating a dry environment. Traps, salt, and slug pellets can effectively remove slugs. With vigilance, slug invasions in your kitchen can be avoided.