This article provides helpful guidance on selecting the optimal timber sizes for a 4m span flat roof construction project.
With key factors like span capabilities, spacing, and common dimensions outlined, you'll be well-equipped to choose the right timber members for your build.
What Timber Size is Best for a 4m Span Flat Roof?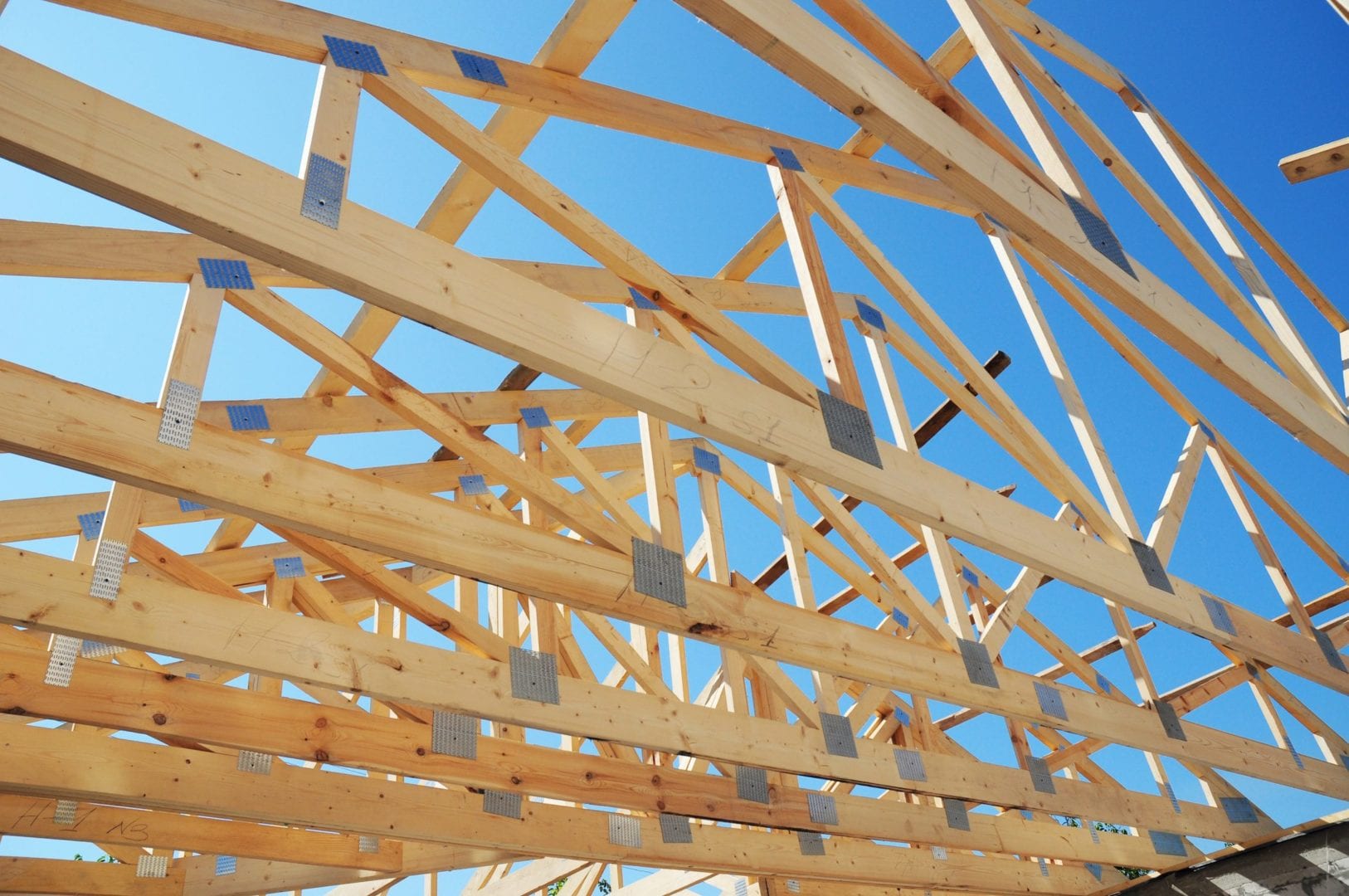 According to UK practice, the recommended timber size for a 4m span flat roof is 47 x 220 mm.
The depth of the timber joist should be 220 mm, and the width of the joist should be 47 mm.
Key Points
The recommended size is 47 x 220 mm for 4 m span
A depth of 220 mm prevents sagging
Max spacing 600 mm between joists
Our Opinion
When constructing a 4m span flat roof, we strongly advise using 47 x 220mm timber joists spaced at 600 mm intervals.
This depth and spacing will ensure the roof remains sturdy and avoids sagging over time.
Choosing the proper joist size is crucial for structural integrity.
Timber Size for 4m Span Flat Roof
According to UK construction best practices, the recommended timber size for a 4 m span flat roof is 47 x 220 mm. Here are some key details on timber selection for your project:
The depth of the timber joist should be 220 mm, and the width should be 47 mm for a 4m span.
Common joist sizes used are 150 x 50mm, 175 x 50 mm, and 200 x 50 mm.
Joist spacing depends on the span and load requirements, typically 400 mm to 600 mm on centres.
For 4m spans, 175 x 63 mm joists at 400 mm centres would be suitable.
Allowable spans for various timber member sizes can be found in span tables.
Span capabilities don't apply to timber fully exposed to the elements.
Properly sized timber prevents excessive deflection while keeping material costs reasonable. When selecting joists, check that widths and depths align with span table recommendations for your particular roof span and loading. With these key considerations in mind, you can specify the optimal timber to create a sturdy, long-lasting flat roof structure.
4m Flat Roof Span Timber Size
When planning a 4m flat roof span, choosing the right timber size is crucial. Here are some additional tips for selecting suitable joists:
C16-grade timber is commonly used for domestic roof construction.
Higher-grade timbers like C24 can support larger spans.
Maximizing joist depth rather than width is more efficient.
Wider joist spacing reduces material costs but increases deflection.
Consider moisture content and treatment for durability.
Get professional advice if unsure about structural calculations.
Refer to building regulations for safety factors and compliance.
While tables provide span capabilities, the load-bearing needs of your specific project determine the ideal size. Calculate the roof's total anticipated load including dead loads like roofing material weight and live loads like snow. An engineer can verify the joists will perform as needed. With smart timber selection and structural diligence, you can build a reliable 4m flat roof.
When selecting the right timber sizes for a flat roof, there are several factors to consider beyond just the span.
The timber's strength grade indicates its structural performance capabilities. Higher strength grades like C24 allow for longer spans between supports. The depth of the joist also impacts strength; deeper joists can handle heavier loads. Maximizing depth over width is an efficient approach.
Moisture content affects the timber's properties too. Kiln-dried timber with a moisture content of around 15% is ideal. Treatments such as preservative pressure impregnation improve durability. Using treated timbers prevents decay and insect attacks.
Consider spacing between joists as well. Wider spacing reduces material requirements but increases deflection. Closer spacing provides better rigidity but uses more timber. There are maximum spacing limits to adhere to.
When sourcing materials, choose reputable suppliers that can provide structural-grade certified timber. And don't forget safety factors – building regulations require a minimum of 1.8 factor for domestic roofs. Consulting a structural engineer is advisable to ensure proper specifications.
With some careful calculations and design considerations, you can determine the most suitable timber sizes to safely carry the anticipated roof loads.
Selecting Timber Joists for a 4M Span Flat Roof
When it comes to selecting timber joists for a 4 m span on a flat roof, there are some key recommendations to follow.
For domestic construction, building regulations specify a minimum joist depth of 47 mm for roof members up to a 4m span. However, going with the minimum depth often leads to excessive deflection.
To limit deflection to reasonable levels, a depth of around 75 mm is more realistic for a 4 m span. This allows a spacing of 400 mm between joists while keeping deflection within acceptable limits.
In terms of width, a minimum of 47 mm is satisfactory for domestic roofs, but may not meet loading requirements for some non-domestic buildings. Wider joists around 75 mm to 100 mm handle heavier loads.
The timber strength class affects maximum spans too. For 4 m spans, a minimum of C16 class is suggested, but C24 class gives better performance. Using higher-density hardwoods also increases strength capabilities.
Preservative treatment is essential for roof timbers to prevent rot. Look for pressure-treated timbers marked as CCA or Tanalith E. And be sure to purchase certified, graded structural timbers from reputable suppliers.
With some simple specifications like 75 mm x 100 mm C24 strength class timbers, you can achieve a 4 m span on a flat roof while controlling deflection.
Selecting the Right Timber for a 4M Span Flat Roof
When selecting the right timber for a 4 m span on a flat roof, you have several material options to consider.
Softwoods like pine and spruce are economical choices. They are relatively lightweight and easy to work with. However, softwoods have lower strength capabilities than hardwoods.
Hardwoods such as oak, iroko, and sapele have higher density and greater structural integrity. This allows them to handle heavier loads over longer spans. Although more expensive, hardwoods are a robust option for 4 m spans.
Engineered wood products offer benefits too. Glulam beams consisting of laminated timber layers achieve better performance than solid timber. Laminated veneer lumber (LVL) is another engineered option made by bonding thin wood veneers together.
Prefabricated I-joists with solid timber flanges and structural panel webs optimize strength and stiffness. While more costly, their composite design suits long-span applications.
When sourcing timber, choose certified, graded materials from responsible suppliers. Look for sustainably grown timbers with the Forest Stewardship Council (FSC) or Programme for the Endorsement of Forest Certification (PEFC) chain of custody.
Consider finishing too. For exposed roof timbers, visually appealing hardwoods can provide an attractive interior feature. Whereas for hidden joists, standard construction softwoods often suffice.
With the right timber selection and specifications, you can achieve safe, robust 4 m spans for flat roof constructions. Just be sure to consult structural calculations and building regulations.
FAQ
What size joists for a 4M flat roof?
For a 4 m span, 47 x 220 mm timber joists are typically recommended. The joists should be spaced no more than 600 mm apart.
What size timber should be used for a flat roof?
The most common sizes used are 47 x 220 mm, 50 x 150 mm, 50 x 175 mm, and 50 x 200 mm. The depth should be at least 220mm and no less than 1/20th of the span.
Can 6×2 span 4m?
No, a 6×2 timber joist (150 x 50 mm) does not have sufficient depth to span 4 m. The maximum span for a 6×2 is around 3.3m.
What is the span of a 2×6 flat roof?
A 2×6 joist (50 x 150 mm) can span up to 3.3 m for a flat roof. The maximum spans decrease as the spacing between joists increases.
Conclusion
To summarize, the recommended timber size for a 4 m span flat roof is 47 x 220 mm. The depth of 220mm is important to prevent sagging over this distance. Joists should be spaced no more than 600mm apart. Key factors are joist depth, spacing, and wood grade when determining maximum spans.