This blog post explains the key subjects and qualifications needed to study architecture at a university in the UK.
What School Subjects Are Needed to Become an Architect?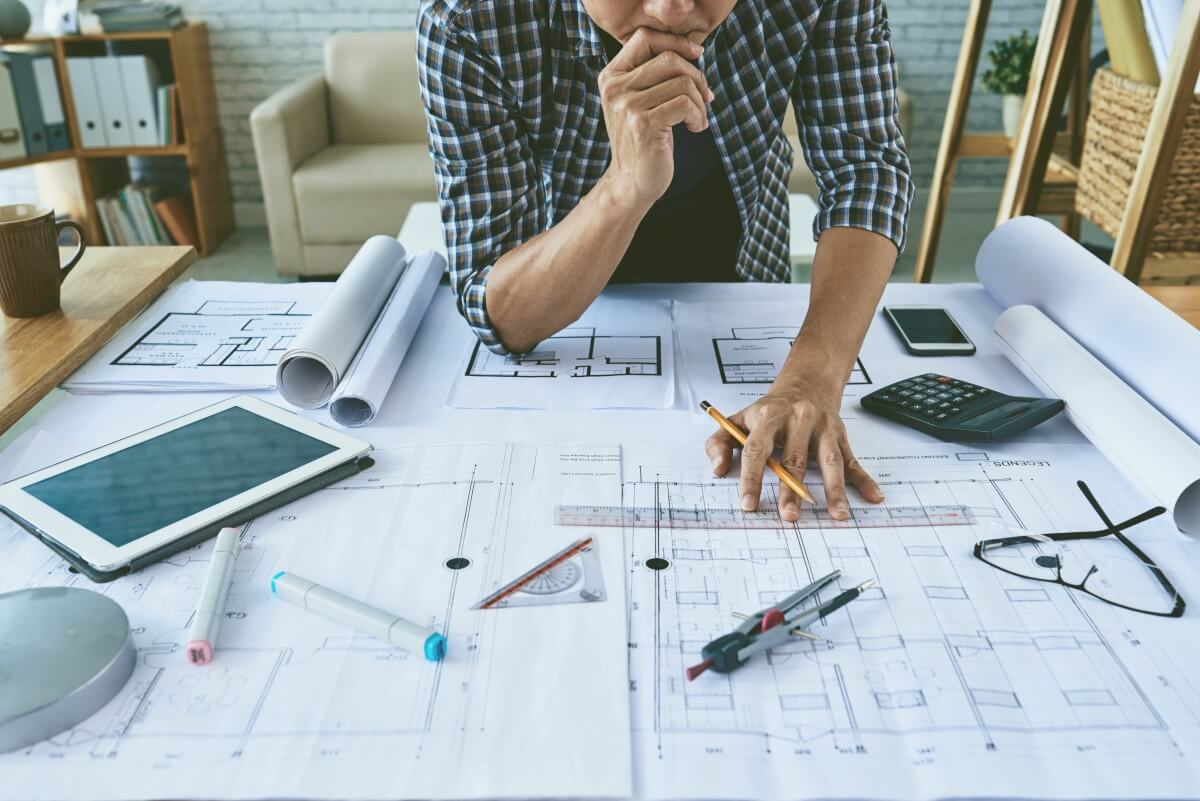 The main school subjects needed to become an architect are mathematics, physics, art, and design technology.
Mathematics is considered essential and physics will help develop an understanding of structures.
Artistic ability is also important.
Key Points
Mathematics is an essential subject for studying architecture
Physics, art, and design technology are also important subjects
You will need at least 5 GCSEs and 3 A-levels to qualify for a degree
Our Opinion
In our opinion, aspiring architects should focus on developing strong mathematical and physics skills in school.
Nurturing creativity through art and design will also be highly beneficial.
With this educational foundation, students will be well-prepared to pursue a career in architecture.
Mathematics for Architecture
Mathematics is considered an essential A-level subject for aspiring architects. Geometry, algebra, trigonometry, and calculus help develop spatial reasoning and analytical skills used in design projects. Universities typically require a minimum of a B grade in A-level maths.
Other useful maths-related GCSEs and A-levels include:
Statistics – analyzing data like building costs or surveys
Mechanics – understanding forces and structures
Further Math – taking maths skills to the next level
During an architecture degree, you'll apply maths to things like:
Calculating load requirements
Modelling lighting and acoustics
Structural engineering principles
Designing efficient floorplans
Strong mathematical ability allows architects to meet design challenges and constraints. While computers aid the number crunching, conceptual understanding is vital.
Physics for Architecture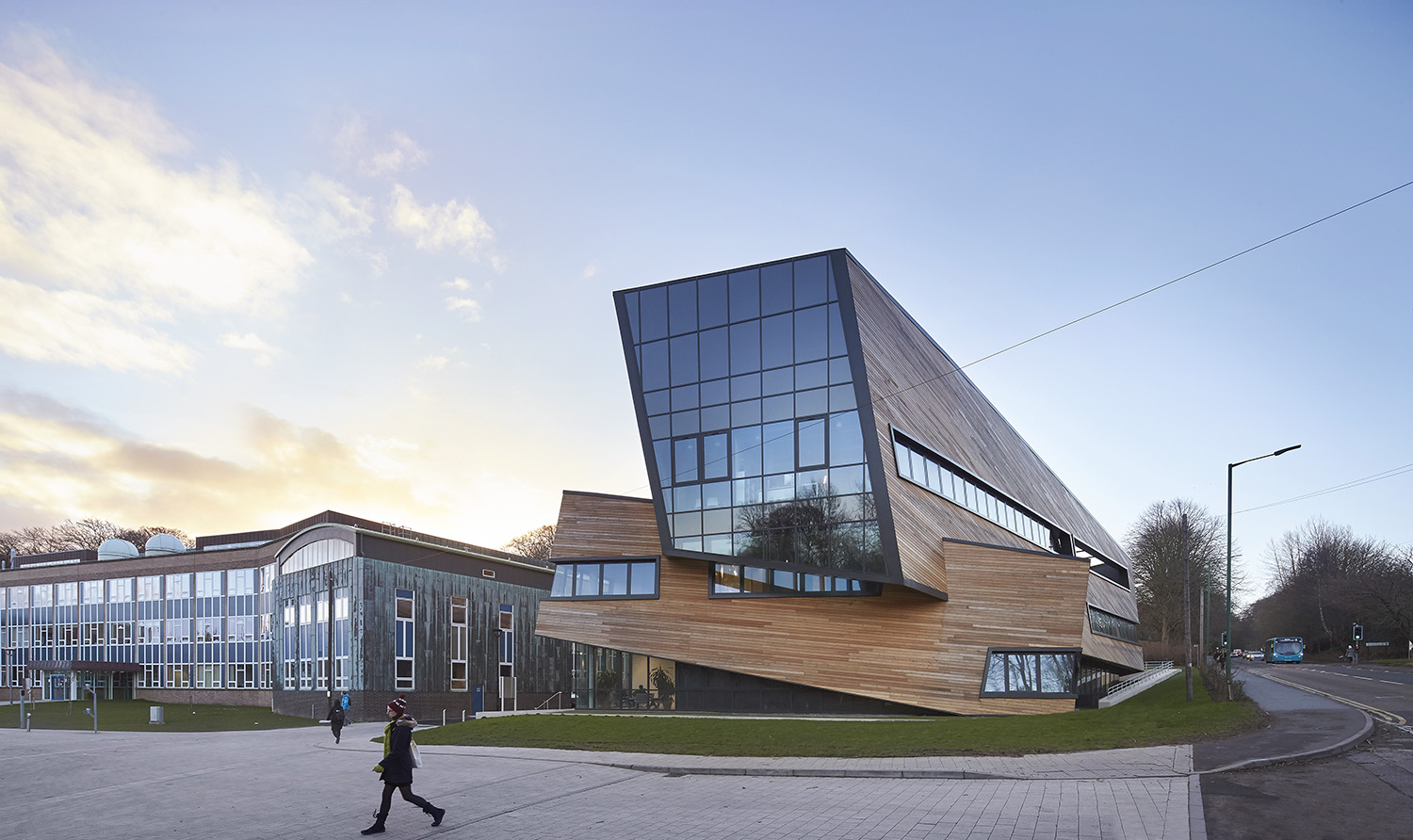 Studying physics provides architects with crucial knowledge for designing safe, functional buildings. Relevant areas of physics include:
Mechanics – calculating loads and forces acting on structures
Thermodynamics – understanding heat flow and energy efficiency
Acoustics – controlling sound transmission in spaces
Optics – utilizing natural light and lighting design
While an A-level in physics is not always essential, some architectural courses prefer it. Physics develops skills in quantitative analysis and the scientific method – useful when evaluating building materials and systems.
During your architecture degree, physics helps you understand concepts like:
The strength of structural members
Insulating buildings effectively
How sunlight enters a space
The propagation of sound waves
With a grounding in physics, you can make informed decisions to meet the practical needs of architectural projects. It provides the tools to test and verify design ideas.
Art and Design for Architecture
While physics provides the technical foundation, art and design classes nurture an architect's creative side. Studying art and design helps develop key skills like:
Spatial awareness and composition
Visual communication and presentation
Aesthetic sensitivity and design flair
Many top universities want applicants to have taken art-related A-levels like Art & Design. Portfolios showing drawing ability and 3D design skills also strengthen applications.
During an architecture degree, art and design modules teach you to:
Conceptualize and represent design ideas
Appreciate architectural styles and movements
Use colour, texture, form, and light effectively
With creative abilities, you can develop architectural solutions that are practical and visually striking. Design skills help communicate your vision through sketches, models, renderings and plans.
Computer-Aided Design (CAD) for Architecture
While hand drawing is still important, CAD skills are essential for modern architectural practice. CAD software allows you to:
Quickly create accurate 2D technical drawings
Build detailed 3D models and photorealistic renderings
Easily test design options and make modifications
Learning CAD gives you a head start in architecture school. Common programs like AutoCAD, Revit, and SketchUp are widely used in the industry.
With CAD, you can increase efficiency and quickly iterate designs based on feedback. Renderings also help clients visualize and understand your architectural proposals.
As an architect today, fluency in CAD is crucial for bringing designs from concept to construction. Developing CAD skills early on will serve you well in your career.
History of Architecture
Studying architectural history provides a crucial context for aspiring architects. By analyzing influential buildings from ancient to modern times, you gain insight into design principles, construction methods, and cultural influences.
Learning about landmarks like the Pantheon, Hagia Sophia, and Villa Savoye gives you an appreciation for architectural evolution. Analyzing how form, function, materials, and technology interplay allows you to understand why certain buildings became iconic.
Examining vernacular architecture also shows how local climate, customs, and resources impact design. For example, Igloo construction developed in Arctic regions used stacked snow blocks to create insulating, curved structures.
Ultimately, architectural history teaches timeless lessons that inform contemporary practice. Connecting the past to the present will make you a more knowledgeable, creative architect.
FAQ
What subjects do I need to be an architect?
To become an architect in the UK, you will need strong skills in maths, physics, art, design, and technical drawing. Mathematics is considered essential by most universities.
What GCSEs do I need to be an architect?
You will typically require at least 5 GCSEs in grades 9-4 (A*-C), including English, maths, and a science subject such as physics or chemistry.
Do I need A levels to be an architect?
Yes, you will usually require at least 3 A-levels at grades BBB or above. Subjects like maths, physics, art, and design are recommended.
What subjects do I need to study architecture in the UK?
The core subjects to study architecture in the UK include mathematics, physics, art, design, history of architecture, technical drawing, and computer-aided design.
Conclusion
To become an architect in the UK, you will need to have strong skills in mathematics as well as an artistic eye. Key subjects to study include maths, physics, art, design, and technical drawing. By completing an accredited architecture degree, you can qualify as an architect.