This article provides homeowners with a complete guide on the types of sand used for artificial grass infill and installation.
It explains why certain sands like sharp sand and silica sand create a high-quality base and surface for artificial turf.
What Sand for Artificial Grass?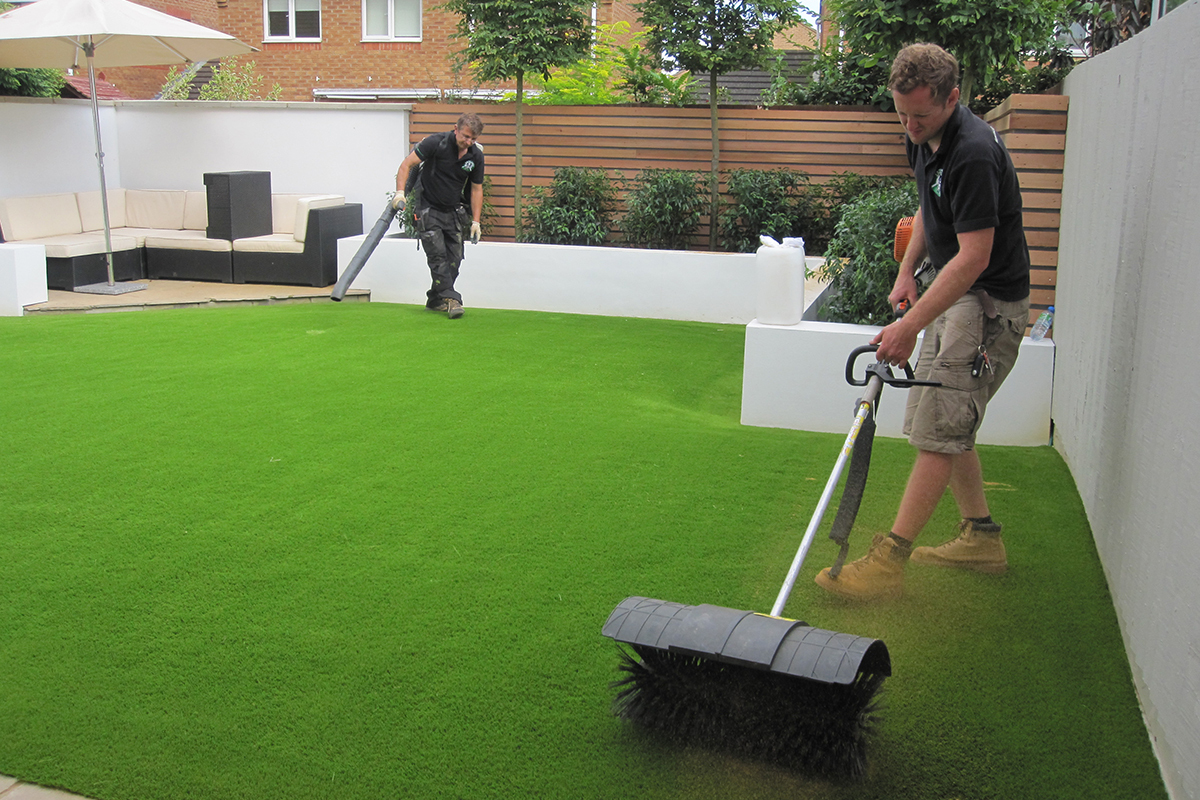 It is recommended to use sharp sand for the sub-base under artificial grass, and silica sand for the infill material between the blades.
This provides stability, and drainage, and maintains the grass blade height.
Key Points
– Use sharp sand for artificial grass sub-base
– Silica sand is best for infilling between blades
– Sharp sand provides stability and drainage
Our Opinion
In my experience installing artificial grass, and using the right materials is crucial.
Sharp sand is ideal for the sub-base, providing a stable foundation that also drains well.
For infill, silica sand is superior to regular sand since it's less likely to compact and flatten the grass blades.
Following these best practices results in lush, natural-looking artificial grass.
What Types of Sand Are Used for Artificial Grass Infill?
When installing artificial grass, it is recommended to lay a 10-15 mm thick layer of sharp sand on top of the sub-base. This sand covers the sub-base and should be compacted down. Silica sand, also known as kiln-dried sand, is the preferred type to use. It is a very fine sand purchased specifically for artificial lawns.
Additionally, a layer of fine aggregate like sharp sand can be added and leveled out before compacting. Silica sand can also be used on top of artificial grass to help the blades stand upright and provide UV protection.
Silica sand is the most commonly used infill for artificial lawns. It consists of tiny granules of quartz that have broken down over time. Sharp sand is also a cost-effective infill option.
Popular for its affordability, silica sand has been used in artificial grass for decades. It allows rainwater to drain through while keeping the blades upright even against heavy winds.
Installers often recommend silica sand because:
It's a high-quality infill component for outdoor artificial turf
The fine grains don't compact easily
It's an inexpensive option compared to other infills
Sharp sand provides a great base layer and is also a cost-effective infill choice. The angular grains interlock well to provide stability. When selecting sand, homeowners should use kiln-dried silica sand for best results.
Pros and Cons of Silica Sand for Artificial Grass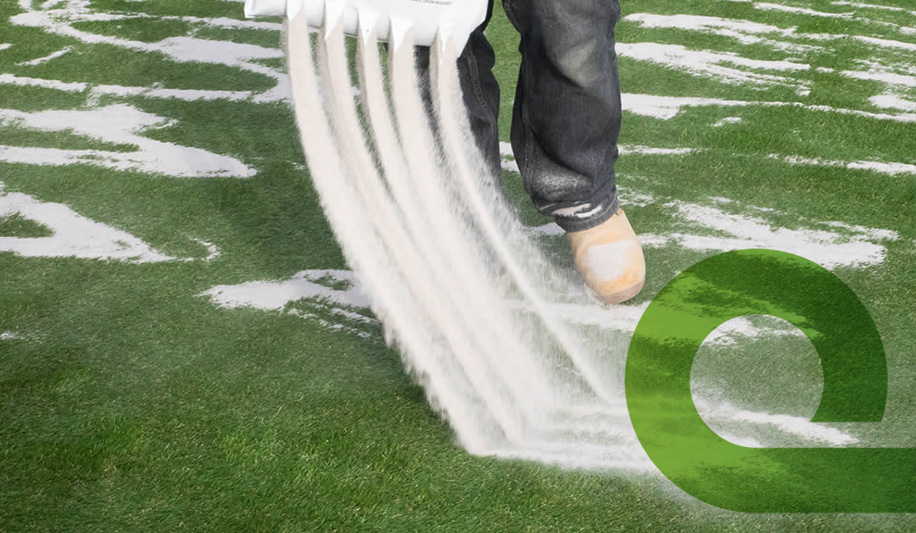 Using silica sand as an infill for artificial grass comes with both advantages and disadvantages compared to other infill options.
The main benefits of using silica sand are:
It's an affordable infill material that keeps installation costs lower
The fine grains provide stability and support for the artificial grass blades
Silica sand infills easily conform to the contours of the lawn
It allows water drainage and is resistant to compacting
However, there are some potential drawbacks to consider as well:
Over time, silica sand can be displaced and may need topping up
It gets hot under direct sunlight, which may not be ideal for pets or children
Silica dust from the sand can be transferred indoors on feet or clothing
It provides less shock absorption than some other infill options
Weighing up these pros and cons will help homeowners decide if silica sand is the right type of infill for their artificial grass requirements. For many, the low cost and easy installation make it an attractive choice.
How Silica Sand Support Artificial Grass
Silica sand is commonly used as an infill material in artificial grass systems. But why exactly does it provide support for the artificial grass blades?
Firstly, the sand particles are small and smooth. This allows them to easily fill in gaps between the blades and surround the grass fibres. The sand conforms to the shape of the blades, cushioning, and stabilizing them.
The weight of the sand also helps the blades stay upright. Without infill material, the blades would be prone to matting and would not stand up well to activity. The sand's mass keeps the grass blades vertically oriented.
Additionally, silica sand does not compact down overly time. This retains the infill's ability to support the artificial turf. Other organic infills like rubber can clump and compact, reducing support over time.
Lastly, silica sand allows for drainage through the turf system. Excess water can drain down through the sand, preventing the blades from becoming waterlogged and laying flat. Proper drainage helps maintain the blades' structure.
In summary, qualities like particle size, weight, and drainage of silica sand make it an ideal infill for providing stability and structure to artificial grass systems. This helps maximize the life and performance of the synthetic turf.
Protecting Artificial Turf from UV Damage
In addition to providing support, sand infill also helps protect artificial turf from UV damage.
Without protection, synthetic grass fibres are vulnerable to degradation from ultraviolet radiation. UV rays can cause the blades to become brittle and fade in colour over time.
Sand infill creates a protective barrier between the sun and the artificial grass blades. The sand particles absorb and scatter the UV rays rather than allowing them to directly strike the turf fibres.
This shielding effect reduces the turf's exposure to the sun's harshest rays. Less UV radiation reaches the grass blades, minimizing photodegradation.
The sand also helps protect the turf backing from UV damage. Backings woven from polypropylene are also susceptible to UV degradation. Sand coverage helps prevent the premature breakdown of these support materials.
By filling the synthetic grass canopy, sand infill hinders UV rays from striking the turf system. This preserves the integrity and aesthetics of the artificial grass for longer against harsh solar exposure.
Proper sand infill depth provides more comprehensive UV protection. Maintaining an adequate sand layer is important to capitalize on its protective qualities.
In summary, sand's UV-blocking capacity makes it a shield against sun damage for artificial turf. Its coverage helps synthetic grass better withstand outdoor installation and use.
Key Considerations When Choosing Sand for Your Artificial Lawn
When selecting sand for your artificial grass, there are a few key factors to consider:
Particle size – The ideal sand grain size is between 0.5 mm to 1.5 mm. Anything larger may not fully filter down between the blades. Anything smaller can lead to compaction.
Shape – Rounded or sub-angular sands promote drainage and stability. Avoid angular sand particles which may clump.
Purity – Sand with high silica content resists compaction and withstands weathering. Avoid sand with lots of shell fragments or organic material.
Colour – Opt for sand that matches or complements your artificial grass colour. White sands reflect heat, while darker sands absorb it.
Drainage – Well-draining sand prevents waterlogging on your lawn. Ask your supplier about permeability ratings.
Certification – Look for sands certified for artificial turf use, which have been screened for optimal properties.
Local availability – Check sources near you to minimize transport costs and environmental impact.
Affordability – Cheaper sands may contain more impurities or dust. Find the best value for your needs.
Testing – Get samples to examine the sand's qualities before fully committing to a product.
Taking these considerations into account will help you select the right infill sand for a healthy and realistic-looking artificial lawn that lasts.
FAQ
What kind of sand do you use under artificial grass?
Sharp sand or grit sand is recommended for use under artificial grass as the sub-base. This helps provide good drainage and stability.
Can I use sharp sand for the artificial grass base?
Yes, sharp sand is an ideal material to use for the base layer under artificial grass. It compacts well and provides a stable foundation.
Can you use regular sand for artificial grass infill?
Regular sand is not recommended for infill. Silica sand or crumb rubber infill is better as it is less likely to compact down and maintains blade height.
Can you use builders' sand for artificial grass?
Builders sand can be used under artificial grass but sharp sand is preferred as it compacts better and provides more stability. Builders' sand may compress over time.
Conclusion
Sharp sand is the recommended sub-base material. A layer of sharp sand helps provide drainage and stability. Silica sand is the preferred infill material as it maintains blade height and is less likely to compact. The key is using the right materials under and within the artificial grass for optimal results.