This article provides a comprehensive overview of Modern Methods of Construction (MMC) – an important set of techniques that are transforming the construction industry.
What Is MMC in Construction?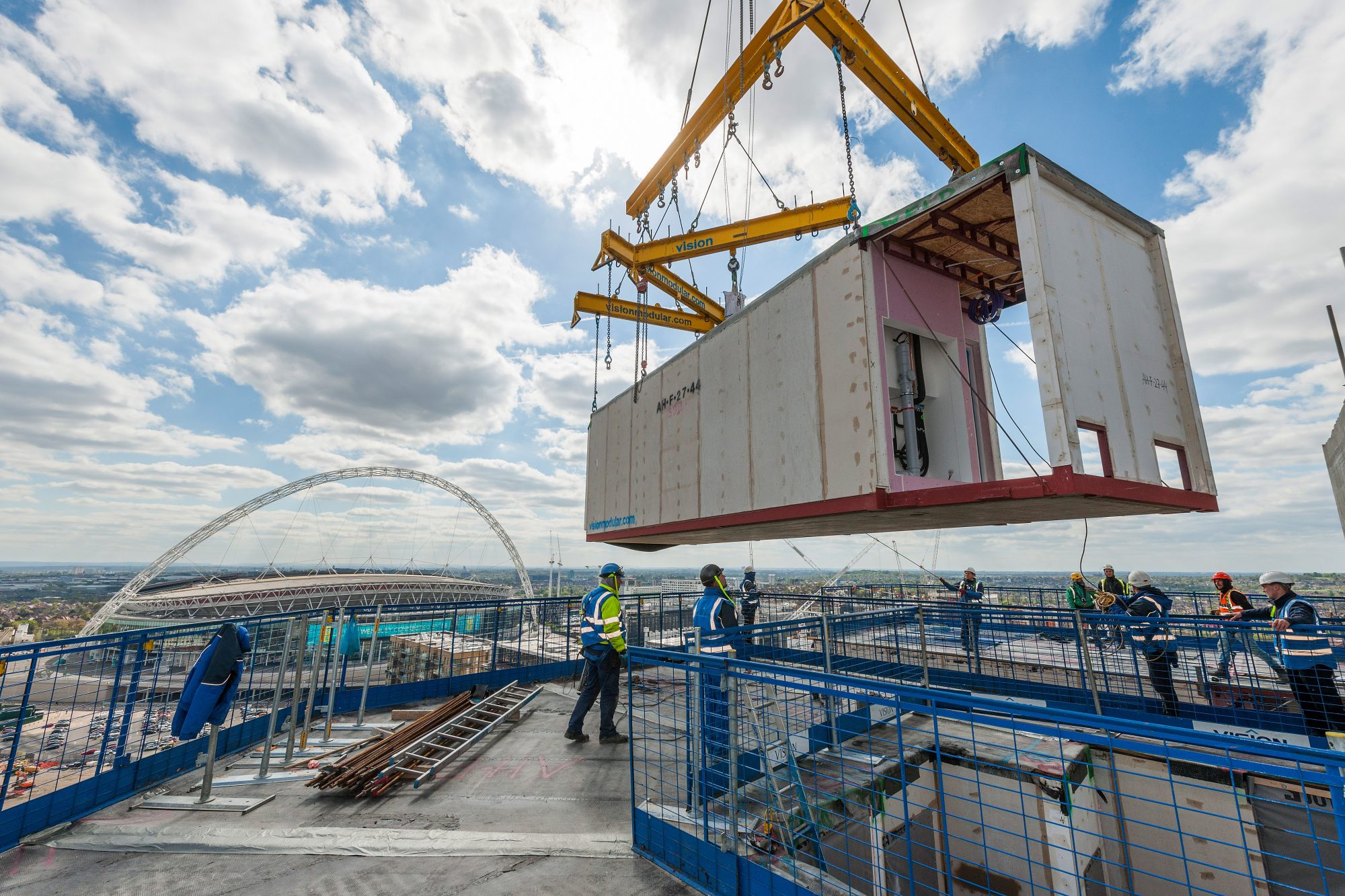 Modern Methods of Construction (MMC) refers to a set of integrated procedures and innovations that enable the construction of homes more quickly and efficiently.
These methods aim to produce more high-quality homes in less time.
Key Points
MMC includes offsite manufacturing and onsite techniques as alternatives to traditional buildings.
MMC aims to improve quality, speed, efficiency, and sustainability in construction.
The UK government introduced a framework categorizing MMC into 7 types.
Our Opinion
In my view, MMC presents an excellent opportunity to transform the construction industry.
By harnessing offsite manufacturing and new technologies, MMC enables higher productivity and quality with less waste.
The UK government's framework demonstrates a commitment to supporting innovation in this sector.
Wider adoption of MMC could help address pressing housing needs and support sustainability goals.
What is MMC in Construction?
MMC refers to a range of offsite manufacturing and onsite techniques that offer alternatives to traditional methods. Here are the key things to know about MMC:
MMC involves pre-fabricating construction materials and components offsite in a factory and then assembling them onsite. This allows for faster, more efficient building.
Key benefits of MMC include reduced construction time, lower costs, less waste, and higher quality standards.
There are various MMC techniques, including volumetric modular construction, panelized systems, and innovative onsite methods.
The UK government strongly supports MMC as a way to address the housing shortage and meet sustainability goals.
Leading MMC practices encompass the whole build process – from design and planning through to manufacture, logistics, and onsite assembly.
In summary, MMC provides modern, innovative approaches to construction that offer significant advantages over traditional building methods. The techniques allow for faster, more sustainable, and higher-quality housing and infrastructure.
Benefits of MMC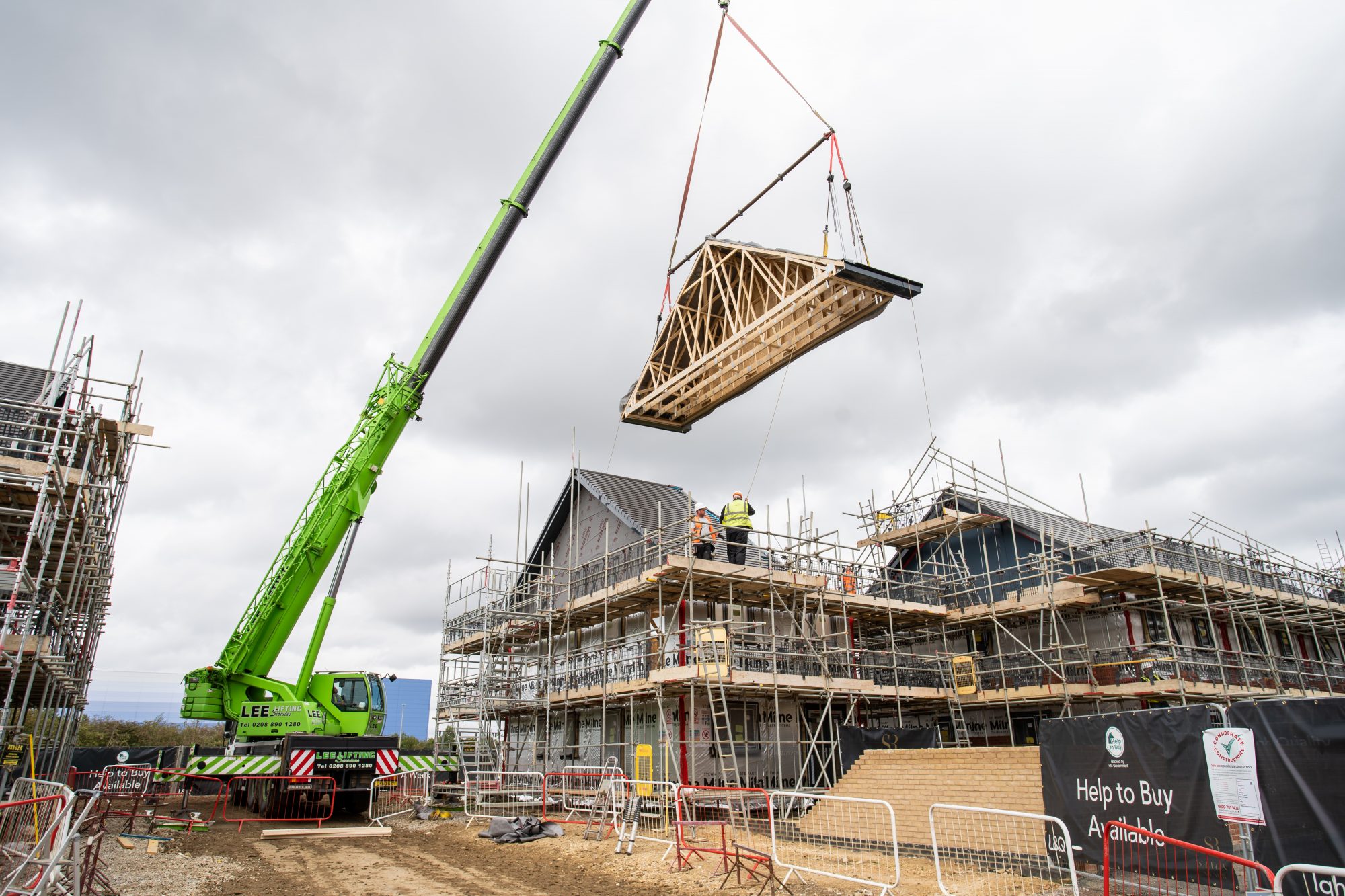 Adopting Modern Methods of Construction offers numerous benefits compared to conventional building techniques. Here are some of the key advantages MMC provides:
Faster construction – As components are pre-fabricated offsite, projects can be completed much more quickly with MMC.
Improved quality – Factory conditions allow for higher quality control and fewer defects.
Enhanced sustainability – Less waste, better energy efficiency and lower carbon footprint.
Cost savings – Streamlined processes can reduce construction costs by up to 20-30%.
Safer working – Manufacturing in a controlled environment is safer than traditional onsite building.
Weather resilience – Not affected by wet weather which often delays conventional projects.
Skills development – Workers can gain new skills in offsite production and assembly.
In summary, MMC offers faster, greener and more cost-effective construction. It allows the industry to build the high-quality housing and infrastructure the UK needs for the future. The wide-ranging benefits are driving more developers and contractors to adopt modern methods.
MMC Techniques and Methods
There are various modern techniques used in MMC. Here are some of the most common:
Volumetric construction – Fully finished 3D modular units produced offsite and installed onsite.
Panel systems – Flat panel units like wall, floor and roof cassettes assembled onsite into a structure.
Sub-assemblies – Larger components like bathroom pods or utility cores delivered pre-made.
Hybrid techniques – Combining different methods, e.g., volumetric units integrated with panelised systems.
These offsite manufacturing methods allow for greater standardisation and integration of components. The processes involve:
Designing for MMC – Using 3D modelling and DFA (design for manufacture and assembly).
Fabrication in the factory – Precise and efficient assembly line production.
Logistics – Carefully planned delivery of finished modules.
Onsite assembly – Swift fitting together of components.
There is huge scope for innovation in MMC techniques. Automation, robotics, and digital technology will enable ever more advanced offsite manufacturing and efficient onsite assembly.
MMC vs. Traditional Construction
MMC differs considerably from traditional construction methods. Some key contrasts:
Factory vs. site – Manufacturing happens offsite in a controlled environment, rather than exposed onsite.
Precision vs variability – Consistent dimensional accuracy from automation, vs hand-built variability.
Planning vs improvising – Highly planned systematic processes, vs reactive onsite problem-solving.
Integrated vs fragmented – Components pre-assembled into unified solutions, vs. piecemeal trade-based construction.
Digital vs. manual – Advanced software like BIM, vs. paper drawings and manual labour.
Lean workflow vs. waste – Efficient workflow and waste minimisation, vs. redundant work and material overages onsite.
The shift towards intelligent offsite manufacturing aims to transform construction, improving quality, sustainability, cost and delivery timescales.
However, traditional methods still dominate due to industry resistance to change. We need a culture shift to embrace innovation and catalyse the adoption of modern methods.
The Future of MMC
The future looks bright for modern construction methods. MMC is gaining momentum as its benefits become clear.
We can expect MMC to account for a growing share of construction over the coming years. Key drivers of this growth include:
Government mandates and incentives to increase MMC adoption.
Upskilling the workforce and changing mindsets to embrace offsite manufacturing.
Technological advancements enabling greater automation and digital integration.
Increasing demand for sustainable, high-quality housing and infrastructure.
MMC allows faster and more cost-effective delivery of complex projects.
The industry must collaborate to make MMC more accessible. We need further investment in factories and logistics to scale production capacity. And open digital platforms are needed to improve connectivity across the supply chain.
If embraced widely, MMC can drive a productivity revolution in construction. The future is modular.
FAQ
What does MMC means in construction?
MMC stands for Modern Methods of Construction. It refers to innovative construction techniques that provide alternatives to traditional building methods. It aims to improve quality, reduce waste, and speed up construction.
What type of construction is MMC?
MMC includes a range of offsite manufacturing and onsite techniques. Key types of MMC construction include offsite manufactured homes, volumetric construction, panelized systems, and modular buildings.
What is MMC in the UK?
In the UK, MMC is being widely adopted to help address the housing shortage. The UK government has introduced the MMC definition framework which categorizes MMC techniques into 7 main types to promote greater uptake.
What is the MMC framework?
The MMC framework created by the UK government categorizes modern methods of construction into 7 types: offsite manufactured homes, volumetric construction, panelized systems, sub-assemblies and components, site based MMC, innovative MMC, and hybrid MMC. This provides a comprehensive classification system.
Conclusion
Modern Methods of Construction (MMC) refer to a range of offsite manufacturing and onsite techniques that provide alternatives to traditional construction. MMC aims to produce quality homes quickly and efficiently, addressing housing needs. The MMC framework ensures a wide range of options. Offsite manufacture enables faster, lower waste construction. Overall, MMC encompasses innovative construction solutions that improve productivity and reduce emissions.