This insightful blog post explores whether bathroom tap water is safe to drink and how to check water quality.
Is Bathroom Water Safe to Drink?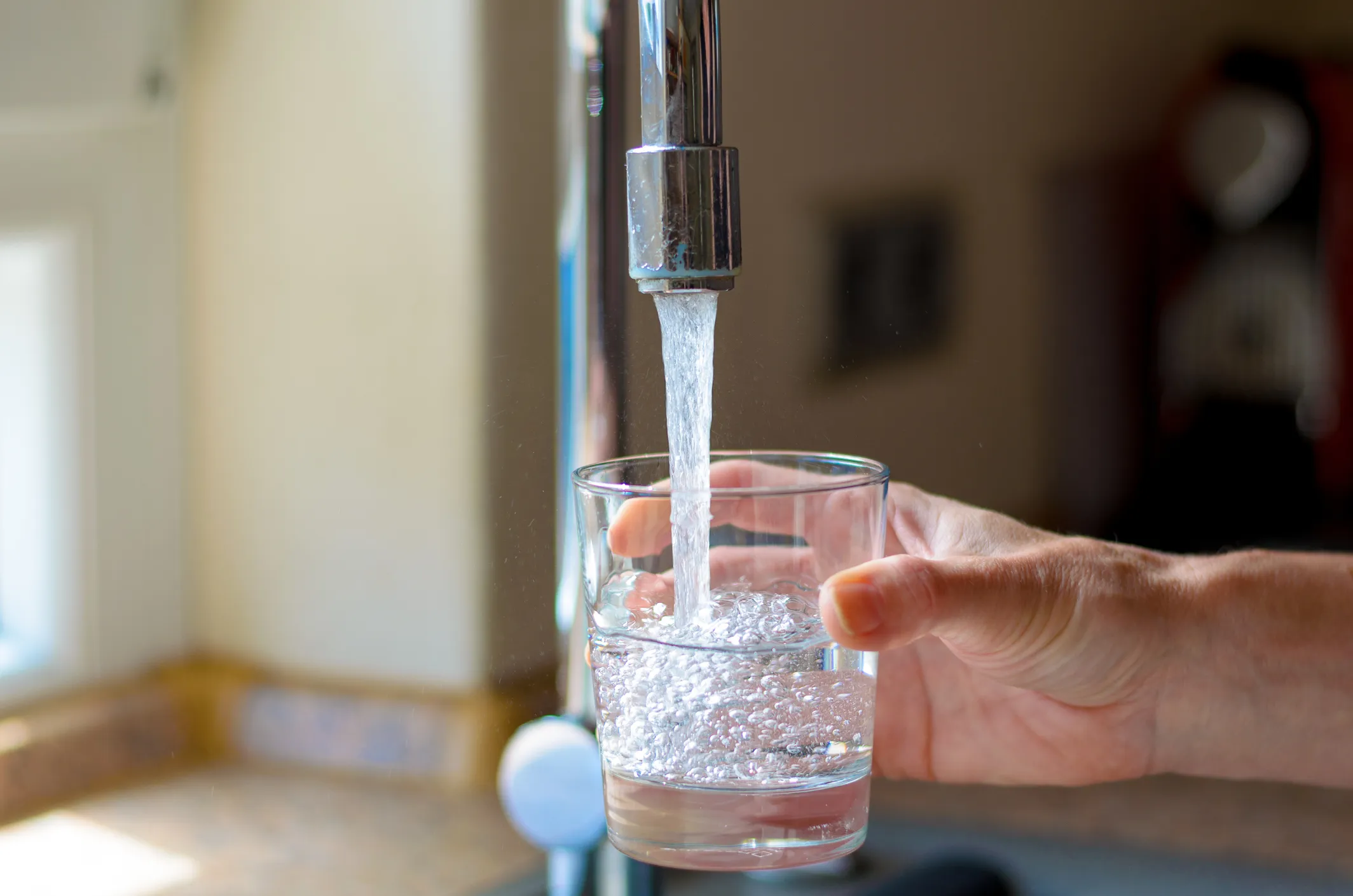 Bathroom tap water is generally not safe to drink.
Although homes and hotels receive water that is safe for drinking, various factors can contaminate the water in bathrooms specifically.
It is best to use bottled or filtered water for drinking.
Key Points
Bathroom taps may contain contaminants from older pipes and infrequent use
Water softeners and different plumbing can also affect bathroom water quality
Kitchen taps and bottled water are safer choices for drinking
Our Opinion
In our expert opinion, while bathrooms receive the same incoming water as kitchens, there are enough potential risks from the plumbing system to avoid drinking from the bathroom tap.
We recommend using filtered water, bottled water, or water from the kitchen for optimal safety and taste when drinking.
The bathroom tap is fine for washing hands, brushing teeth, and bathing.
When it comes to drinking water from the bathroom tap, there are a few things to consider.
Here are a few key points on bathroom tap water:
It's generally safe for washing up, brushing teeth, etc. Just avoid swallowing it.
In public bathrooms, look for signs prohibiting drinking. It's best to avoid it there.
If your bathroom is directly connected to the mains supply, the water is likely fine to drink. But it may contain more sodium from water softeners.
Bottled water or the kitchen tap are safer choices for drinking.
Old houses where water sits in tanks carry higher risk. The hot tap especially may contain more contaminants.
While we take clean drinking water for granted in the UK, your bathroom tap isn't the best source.
Opt for bottled or filtered water to be on the safe side.
Potential Contaminants in Bathroom Tap Water
The water that comes into our homes and hotels is treated and tested to make sure it's safe for drinking.
However, once it enters the building, some factors can affect the quality.
The main issue is that water often sits for some time in old pipes and storage tanks before coming out of the tap. This allows contaminants like lead or bacteria to leach in. So even though your main water supply is safe, what comes out of the tap may not be.
There are a few concerning contaminants that may be present in bathroom tap water, even though the source is treated. Here are some of the main risks:
Lead – Old lead pipes and lead-based solder can leach lead into water over time. Exposure to lead can cause health issues.
Bacteria – Sitting water allows bacteria like E. coli to multiply, especially in the hot water tank.
Chlorine – Water companies add chlorine to disinfect, but at high levels, it can irritate eyes and skin.
Limescale – Hard water areas tend to get limescale buildup which can clog pipes and appliances.
Medications – Traces of prescription drugs can remain in tap water from human waste.
Pesticides – Runoff from agriculture can introduce low levels of pesticides.
The good news is water companies routinely test for contaminants. If levels exceed safety standards, they take corrective action. However, issues can still arise within your plumbing system. To stay safe, consider filters, purification systems, or bottled water for drinking and cooking.
How to Check Water Quality and Safety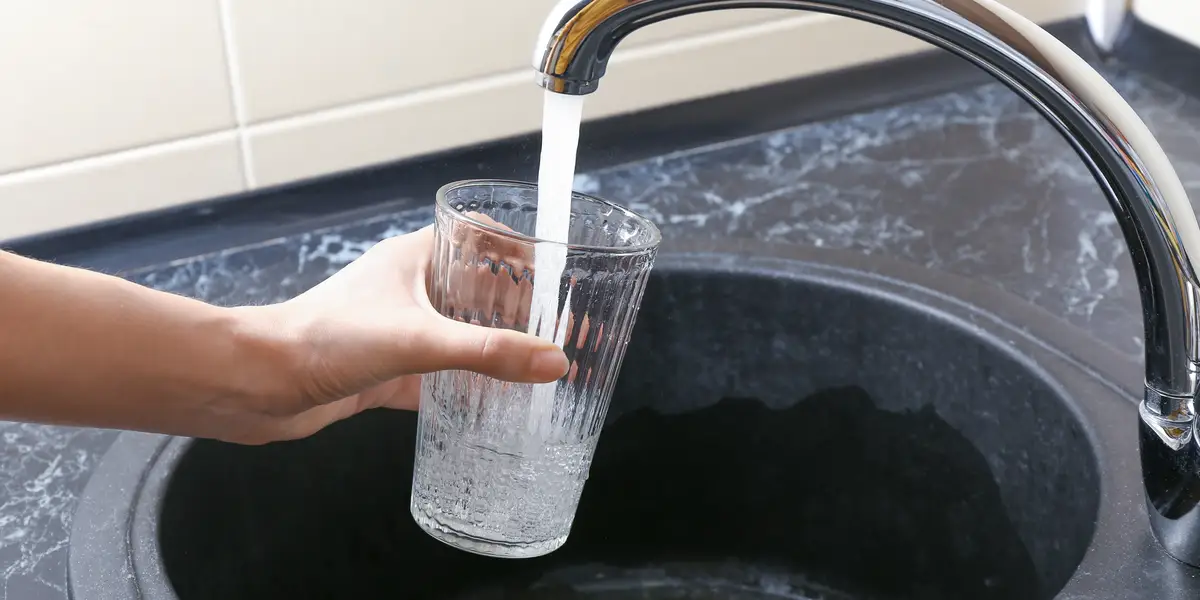 There are a few simple ways to check the quality and safety of your bathroom tap water:
Look – Check for cloudiness or particles which could indicate contamination.
Smell – A strong chlorine odour could mean high disinfection byproducts.
Taste – An unusual flavour may be from high mineral content or pollution.
Test – Home testing kits measure common contaminants like lead and bacteria.
Inquire – Contact your local water company for reports on regulated contaminants.
Filter – Try pouring water through an NSF-certified filter to remove odours or particles.
If you have any lingering concerns about your bathroom tap water, consider installing a home water filtration system. Reverse osmosis, activated carbon filters, and UV light systems can remove many contaminants of concern. This can give you peace of mind when using water for drinking, cooking, brushing teeth, and bathing.
Health Risks of Drinking Bathroom Tap Water
While tap water in most developed countries is generally safe to drink, there are some potential health risks associated with drinking water directly from the bathroom tap.
Bathroom taps tend to harbour more bacteria than kitchen taps due to their proximity to toilets and dirtier surfaces. Water sitting in pipes leading to a rarely used bathroom faucet can stagnate, allowing contaminants to grow. Rubber washers inside older faucets may also leach chemicals into the water over time.
Common bathroom tap water contaminants include:
Running the tap for a few minutes before use can clear out stagnant water. But for vulnerable populations like infants, elderly, or immunocompromised individuals, it may be safest to use water from the kitchen tap or a filtered water source when ingesting.
How to Make Bathroom Tap Water Safe for Drinking
While drinking straight from the bathroom tap is not recommended, there are ways to treat and purify the water if needed in a pinch.
Here are some methods to make bathroom tap water safer to drink:
Install a certified faucet filter that removes lead and other contaminants. Look for ones certified by NSF International.
Use a pitcher filter like Brita or PUR to filter water before drinking.
Boil water for 1 minute and let cool. This kills most bacteria and viruses.
Use EPA-registered chlorine bleach to disinfect. Add 1/8 tsp per gallon and let stand 30+ minutes before drinking.
Use distillation or reverse osmosis systems to thoroughly purify water.
When camping or in emergencies, use water purification tablets like Potable Aqua.
Checking with your local water municipality on water quality reports can also give insight into possible contaminants. Additionally, having your home's pipes and plumbing inspected and upgraded can help remove lead and reduce bacterial growth.
Taking these extra steps can help make bathroom tap water safer for drinking if necessary. However, for regular drinking and cooking, water from the kitchen faucet remains the best choice.
FAQ
Is bathroom water safe to drink UK?
In most cases, bathroom tap water in the UK is not recommended for drinking as it may contain contaminants from the pipes. It's best to use kitchen tap water or bottled water for drinking.
Is it healthy to drink water from the bathroom sink?
No, drinking water from the bathroom sink is generally not healthy. The plumbing systems supplying bathrooms can accumulate more contaminants compared to kitchen taps. It's safer to drink water from the kitchen.
Is it safe to drink bathroom tap water if boiled?
Boiling bathroom tap water can kill many germs and microbes, but it does not remove chemical contaminants that may be present in the pipes. Boiled bathroom water may be safer, but kitchen tap water is still a better choice for drinking.
Why does bathroom tap water taste different to kitchen tap water?
Bathroom tap water often tastes different due to factors like older pipes, less frequent use, and water softeners only connected to bathroom taps. This can cause more accumulation of minerals, microbes, and metals that affect taste.
Conclusion
In conclusion, bathroom tap water is generally not considered safe to drink, even if boiled, due to potential contaminants from the plumbing system. The kitchen tap remains the best source of drinking water in homes. While brushing teeth with bathroom water is fine, it's advisable to avoid swallowing it. Overall, when in doubt, bottled water or filtered water are the safest options for drinking.