Installing a roof rack on your car allows you to easily transport bikes, cargo boxes, kayaks, and more.
But how exactly will a roof rack affect your vehicle's performance?
This article explains how a roof rack will affect your car, its impact on fuel efficiency and handling, and tips for safe use.
How Will a Roof Rack Affect Your Car?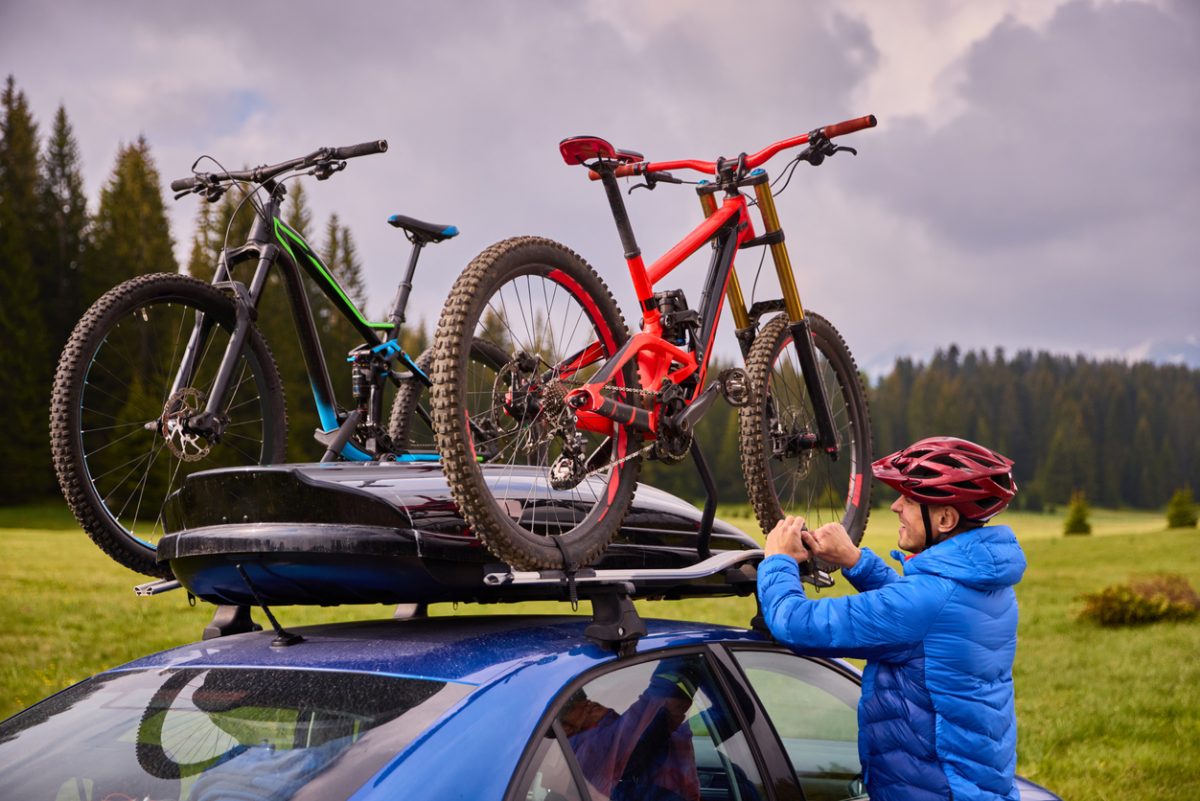 A roof rack increases wind resistance, which lowers gas mileage.
It also raises the vehicle's centre of gravity, affecting handling and stability.
However, they allow drivers to transport more cargo if loaded properly.
Key Points
Roof racks increase wind drag and reduce fuel efficiency
They raise a vehicle's centre of gravity, impacting handling
Roof racks expand cargo capacity if used correctly
Our Opinion
Roof racks are useful for transporting gear, but drivers should remove them when not needed.
Load within limits, distribute weight evenly and secure items properly.
The impact on mileage and handling is a tradeoff for added cargo space.
Purpose of a Roof Rack
Roof racks bolt onto your existing roof rails or attach directly to your roof to provide a secure place to mount various carriers and cargo boxes. They enable you to transport oversized items like bicycles, kayaks, ski equipment, luggage, and cargo that won't fit inside the car.
While roof racks expand carrying capacity, they also:
Increase wind resistance and drag, impacting fuel efficiency
Raise the vehicle's centre of gravity, affecting handling
Add noise from wind whistle
But when used properly, roof racks provide a versatile way to haul gear and toys securely. Brands like Thule and Yakima offer a range of rack designs to carry cargo safely and easily.
To minimize the aerodynamic impact, use a low-profile rack and remove it when not in use. Also, avoid overloading the roof, securely tie down cargo, and drive moderately to maintain stability.
With smart use, roof racks enable you to transport large, awkward items while minimizing the effect on your car's performance.
Effects of a Roof Rack on Your Car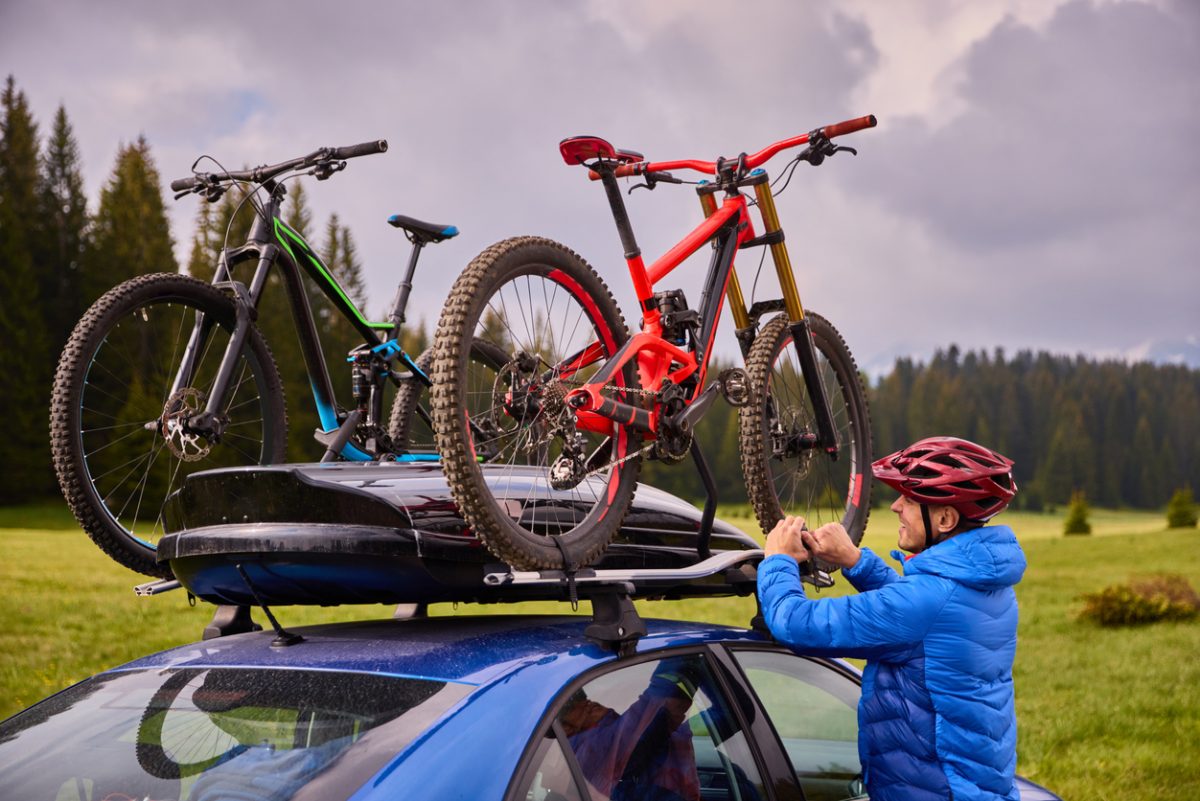 Adding a roof rack to your car can be useful, but it does impact your vehicle's performance and handling. Here's what to expect:
Reduced fuel efficiency – Roof racks create aerodynamic drag, increasing wind resistance and reducing MPG. Remove racks when not in use.
Decreased stability – Mounting heavy gear on the roof raises the centre of gravity, making the vehicle less stable. Drive slower and avoid sharp turns.
More road noise – Expect added wind noise at highway speeds from whistling crossbars. It's not dangerous, just annoying.
Increased wear and tear – The added weight strains the suspension over time. Inspect shocks and struts more frequently.
Difficulty in garages – Measure your garage to ensure the vehicle with roof rack fits. They add height.
The effects on driving dynamics are most noticeable when the rack is loaded. With light gear, you may not notice much change. But heavy cargo boxes, bikes, and watercraft will be more impactful. Just take precautions and drive moderately.
While racks affect performance, the benefits often outweigh the drawbacks of transporting sports equipment, luggage, and other large items. Just use good judgment when loading the roof and remove it when not needed.
How to Install a Roof Rack
Installing it on your car allows you to transport cargo securely, but it should be done properly. Here are some tips for DIY installation:
Choose the right rack – Consider the weight you'll carry and your vehicle's roof load limit. Opt for steel crossbars over aluminium if hauling heavy gear.
Read the instructions – Thoroughly read the installation guide before starting. Each brand may have specific steps.
Assemble on the ground – Lay out parts and loosely assemble as much as possible before lifting onto the roof.
Protect the paint – Use protective strips or towels where rack parts contact the roof to prevent scratches.
Tighten carefully – Gradually tighten bolts to the proper torque. Don't overtighten to avoid damaging the racks or your roof.
Seal holes – Seal any new holes made for bolts or mounts using weatherproof silicone.
Check the fittings – Make sure all clamps, bolts, and mounts are tight before loading the rack.
Taking time to correctly install the roof rack ensures it stays secure. Always double-check fittings before hitting the road. And make sure all cargo is firmly fastened too. With care taken during installation and loading, a roof rack greatly expands your car's hauling possibilities.
Loading and Securing Items on a Roof Rack
Once you have a roof rack installed on your car, you need to properly load and secure items to it. Here are some key tips:
Distribute weight evenly – Load heavier items in the middle and lighter items on the sides to balance the weight.
Secure loose items – Use straps, ropes, or a cargo net to secure anything that could shift during driving.
Mind the height – Avoid excessively tall items that can act like a sail at highway speeds.
Check attachments – Make sure all straps, hooks, and clamps are tightly attached before driving.
Drive slowly – Take care when accelerating or braking to avoid shifting cargo.
Stop to recheck – After a few miles, stop to check and re-tighten attachments as needed.
Avoid overloading – Do not exceed the roof load limit or you risk damaging the rack or vehicle.
Taking a few extra minutes to properly centre, secure, and check your roof-mounted cargo can prevent a disaster on the road. Drive cautiously and be mindful of height clearances when hauling a loaded roof rack. With proper care taken, you can safely take advantage of your vehicle's increased cargo capabilities.
Safety Tips for Using a Roof Rack
Using a roof rack expands your car's cargo capabilities, but also comes with some safety considerations. Here are tips to use your roof rack securely:
Load within capacity – Never exceed the roof weight limit specified by your vehicle or manufacturer.
Tie down cargo – Use rope, straps, bungee cords, or a cargo net to firmly secure items to the roof rack.
Pad sharp edges – Wrap foam around bikes, kayaks, or other items with sharp edges to prevent damage.
Check attachments – Give all straps and attachment points a good tug before driving to confirm they are tight.
Drive slowly and steadily – Sudden acceleration or braking can shift roof cargo and upset your vehicle's balance.
Watch your clearance – Be aware of low ceilings, hanging signs, and bridges that could hit your cargo.
Check periodically – On long drives, stop to recheck and adjust attachments as needed.
Exercise caution when using a loaded roof rack to prevent accidents or damage. Take a few extra minutes to properly secure cargo, drive slowly, and remain alert. Practising safety will give you peace of mind during your travels.
FAQ
How will a roof rack affect my car?
A roof rack increases wind resistance and drag, leading to higher fuel consumption. The added height also raises the vehicle's centre of gravity, which can affect handling. Expect more road noise as well.
How do you attach things to a roof rack?
Most roof racks use crossbars with adjustable towers or feet to secure cargo. Straps, ropes, hooks, and specially designed mounts help keep items stable and prevent them from shifting. Always check the load limits for your specific rack.
How should a roof rack be loaded?
Distribute weight evenly and keep loads centred. Heavy items should go on the bottom. Make sure to secure everything tightly to prevent items from loosening and falling. Avoid overhanging loads. Check straps and mounts regularly during trips.
What can you legally put on a roof rack?
Most states allow common items like luggage, camping gear, bikes, kayaks, and cargo boxes. Extended loads cannot stick out too far. Always check state laws on size and weight limits. Make sure to turn on lights for items that hang past the rear.
Conclusion
Adding a roof rack provides more carrying capacity but affects fuel efficiency and handling. Load within limits, secure items properly, and remove racks when not needed to minimize impact. Overall, roof racks expand cargo options with proper use.