Heating a bathroom without electricity can seem daunting, but there are several effective options to keep your bathroom warm and comfortable even when the power is out.
This article outlines various methods to heat a bathroom without relying on electricity.
How to Heat a Bathroom Without Electricity?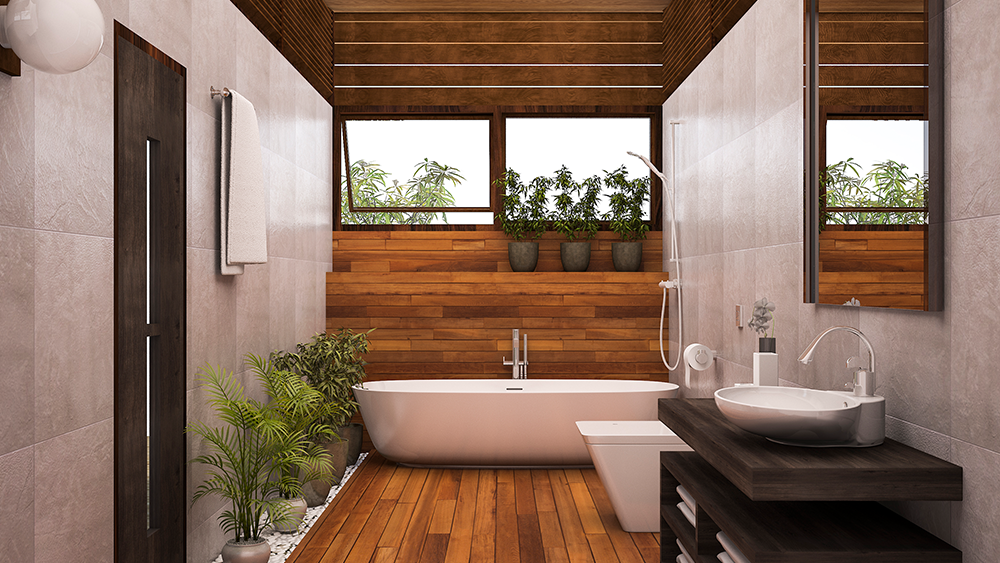 One way to heat a small bathroom in the UK without electricity is to use a kerosene or propane space heater.
Make sure there is proper ventilation.
You can also retain heat by insulating walls, sealing drafts and adding weather-stripping around windows and doors.
Using solar energy to heat the room is another option.
Overall, there are various effective methods to warm a bathroom without electrical power.
Key Points
Kerosene or propane space heaters can provide heat without electricity.
Sealing air leaks and adding insulation helps retain heat.
Solar energy can be used to warm a bathroom.
Our Opinion
With some clever planning, it is possible to keep a bathroom heated without any access to electricity.
The key is using self-contained heating methods like kerosene or propane space heaters and maximizing heat retention through weatherproofing and insulation.
This allows you to stay warm and comfortable, even in a bathroom without electric outlets.
With the right preparation, a lack of electricity does not have to mean a cold bathroom!
Heating a bathroom Without Electricity
If you need to heat a bathroom without electricity, here are some options to consider:
Insulate walls and ceilings – Adding insulation to walls, ceilings and the attic can help retain heat. Fibreglass and mineral wool are common insulation materials.
Use thermal curtains – Install well-insulated curtains to provide an added layer of insulation and retain heat.
Limit bathroom use – Reduce the number of times you open the bathroom door to decrease heat loss.
With some clever planning, it's possible to keep a bathroom heated even without power. Evaluate your bathroom's unique needs to determine the best electricity-free heating solution.
Use Kerosene Heaters
Kerosene heaters can be an effective way to heat a bathroom without electricity. When using a kerosene heater, be sure to get one that is approved for indoor bathroom use.
Place it on a stable, level surface in the centre of the bathroom to allow heat to circulate. The warm airflow should reach all areas of the bathroom.
Keep a window open just a crack to allow for proper ventilation and prevent carbon monoxide buildup. Refuel the kerosene heater outside of the bathroom and let it cool down before refuelling. Follow all safety guidelines and only use the recommended grade of kerosene.
With proper set-up and precautions, a kerosene heater can be a convenient way to keep a bathroom heated when the power goes out.
Install a Heated Towel Rail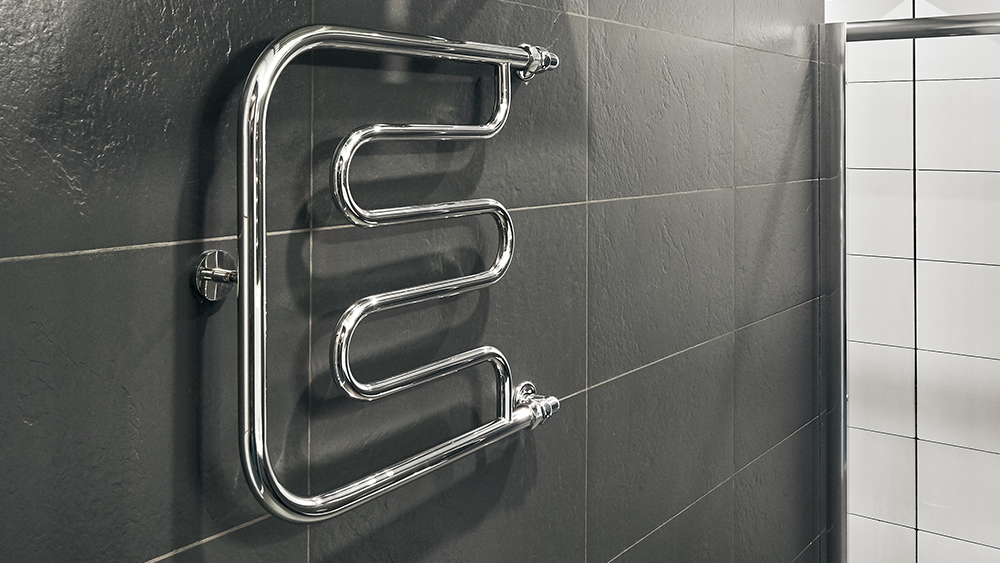 Installing a heated towel rail can be an effective way to add warmth to a bathroom without electricity.
Opt for a model that doesn't require any electrical hookup. Some brands offer towel warmers that use thermal fluid technology and retain heat for hours.
Position the heated towel rail near where you dry off after a shower or bath. The gentle radiant heat will warm you as you reach for a towel.
Heated towel rails run on safe hydronic heating and don't emit any fumes. They provide a comforting heat source when the power goes out.
Just be sure to get a size appropriate for your bathroom space. With some warm towels draped over it, a heated towel rail can keep your bathroom cosy.
Seal Holes and Windows
Sealing any drafts or gaps around windows and doors is an important step for heating a bathroom without electricity. Cold air can seep in through cracks and openings, making your bathroom feel chilly.
Use weatherstripping or caulk to seal around windows and fill any holes along baseboards or near pipes.
For larger gaps, you can use spray foam insulation. Make sure to seal window frames as well. Heavy curtains can also help retain heat.
Installing storm windows is another option to improve insulation. Sealing off your bathroom prevents precious warm air from escaping and makes it easier to keep the room heated without power.
Add Better Lighting
When relying on natural light, consider adding more windows or skylights to brighten up your bathroom during the day. South-facing windows get the most direct sunlight.
For cloudy days, install battery-powered or solar-powered LED lights. These provide bright illumination without needing electricity.
Place motion-sensing lights near the toilet and shower so they turn on automatically when needed. Candles can also supplement lighting but take care to place them safely out of reach of water splashes.
Adding more natural and battery-powered lighting sources will keep your bathroom comfortably bright when the power is out.
FAQ
How can I heat my bathroom without a plug?
Consider using a kerosene or propane space heater, which doesn't require electricity. Make sure proper ventilation precautions are taken.
What is the cheapest way to heat a bathroom?
Using an electric space heater on a timer is typically the most affordable heating option for a bathroom.
What is the best way to add heat to a bathroom?
Installing a dedicated bathroom heater or heated towel rail that runs on electricity provides consistent, controllable heat.
How do you heat a small toilet?
A small electric fan heater or infrared lamp can provide targeted heat in a small toilet space. Insulating the room also helps retain heat.
Conclusion
In summary, there are various effective options for heating a bathroom without electricity, such as propane or kerosene space heaters. The cheapest and most convenient approach for most is using an electric space heater. Heated towel rails, infrared lamps, and small fan heaters can also add heat. Proper insulation and sealing of air leaks help retain heat. Overall, with some planning and safety precautions, it is possible to warm up a bathroom without access to electrical outlets.