This article provides helpful tips and solutions for how to get rid of ants in the kitchen using common household items like vinegar, dish soap, and essential oils.
How to Get Rid of Ants in the Kitchen?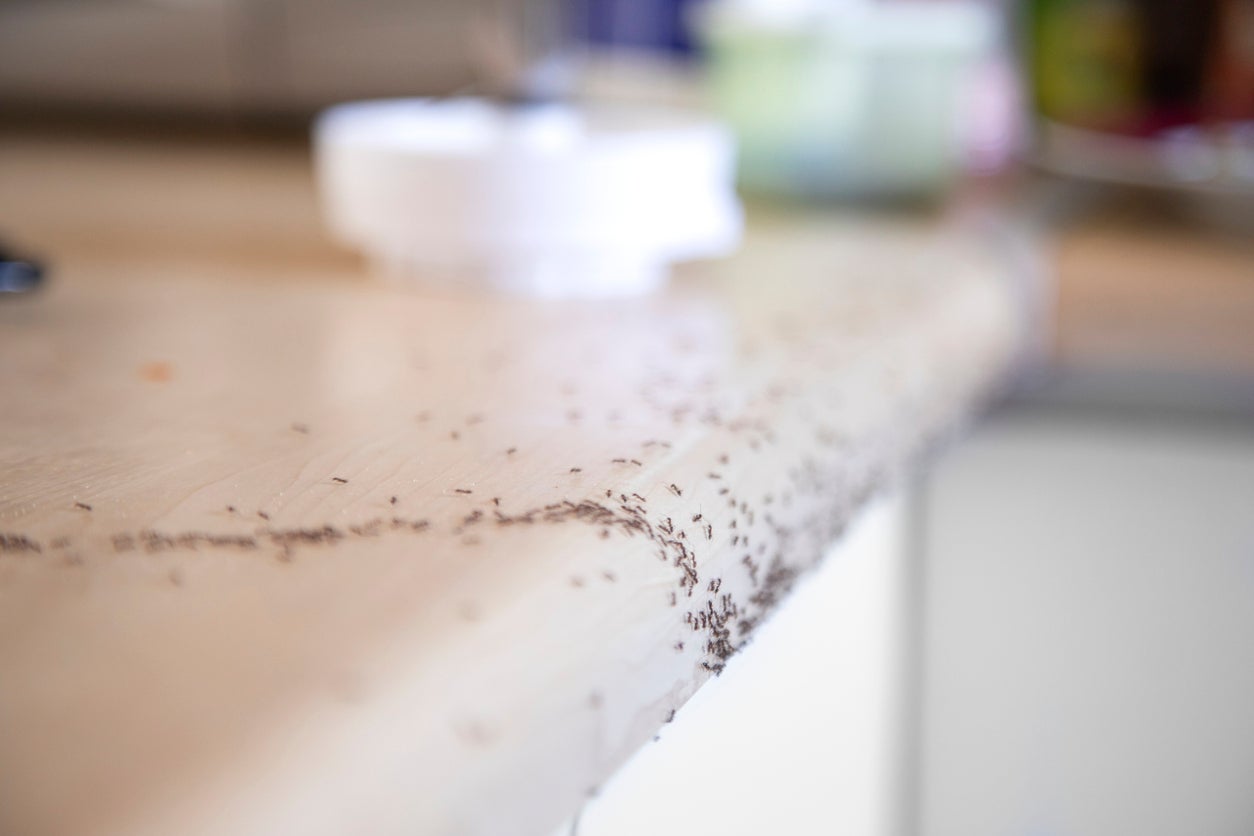 To get rid of ants in the kitchen, spray a vinegar and water solution to wipe out pheromone trails and deter ants.
You can also mix dish soap and water in a spray bottle to kill ants on contact.
Apply petroleum jelly mixed with essential oils along entry points to repel ants.
Insecticidal powders and baits around the kitchen help eliminate colonies.
Maintain cleanliness and seal cracks to prevent future infestations.
Key Points
Use vinegar, soap, and essential oil mixtures to kill, repel, and eliminate ant trails.
Apply insecticidal powders and baits in problem areas to eliminate colonies.
Maintain cleanliness and seal entry points to make the kitchen inhospitable to ants.
Our Opinion
Getting rid of kitchen ants requires diligence and a multi-pronged approach.
Natural repellents like vinegar work well for deterrence, while insecticidal powders and baits are best for eliminating established colonies.
The key is removing food sources, maintaining cleanliness, and sealing cracks so ants have no reason to enter.
With persistence using both natural and chemical methods, you can kick ants out of your kitchen for good.
Use Pepper to Repel Ants
Ants hate pepper and will avoid areas where it is sprinkled. Try these methods using pepper to deter ants from your kitchen:
Sprinkle ground black pepper along countertops, floors, and other surfaces where ants travel.
Mix ground pepper with flour and use it to coat cracks and crevices.
Sprinkle a perimeter of pepper around doors, windows, and other entry points.
Focus on applying pepper along their trails and anywhere you see ants entering.
The strong scent of pepper disrupts the ant's pheromone trails so they can't follow their route back to the nest. Reapply pepper after cleaning the kitchen to deter ants long-term.
Make a Vinegar and Water Spray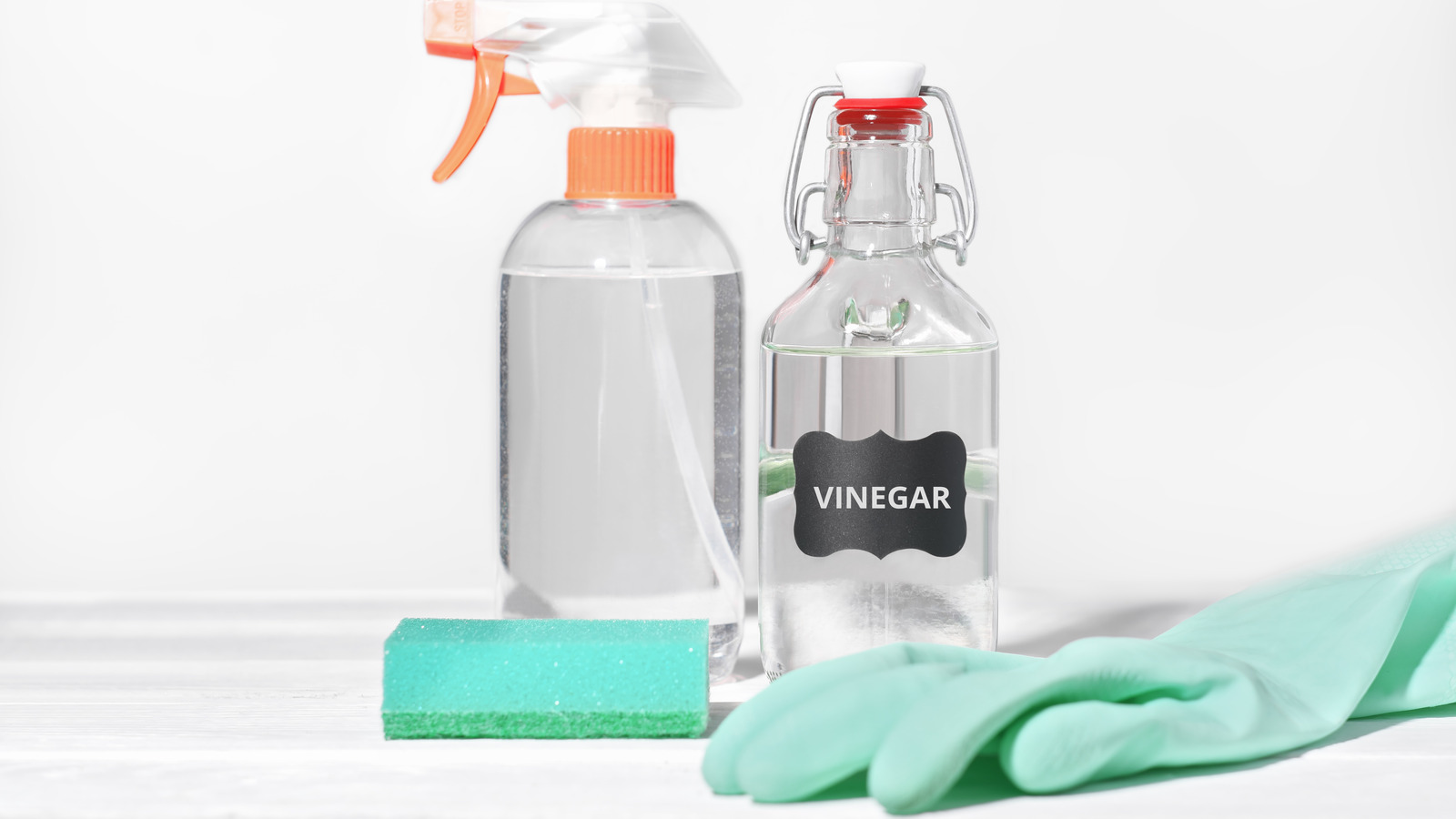 You likely have white vinegar handy in your kitchen. Mixing it with water creates a natural homemade spray that can help get rid of ants.
The acetic acid in vinegar dissolves the waxy outer layer of ants' exoskeletons, causing dehydration. Ants are repelled by its strong scent.
To make an effective vinegar spray:
Combine equal parts white vinegar and water in a spray bottle.
Spray directly on ants to kill them and wipe them away with a cloth.
Spray along countertops, cabinets, and other surfaces as a repellent.
Spray around entry points like windows and doors.
Spray along baseboards and other areas where you see ants.
The vinegar spray provides immediate relief while deterring ants over time. Reapply regularly for lasting effects.
Wipe Up Ant Trails with Soapy Water
Ants leave behind pheromone trails that guide their nestmates to food sources. Wiping these trails helps discourage ants from returning.
Mix a few drops of dish soap into the water until slightly sudsy. Dip a clean cloth or paper towel into the soapy water and wring out excess liquid.
Use a damp cloth to wipe along surfaces where you see ant trails. Focus on countertops, floors, baseboards, and anywhere else ants march.
The soap destroys the pheromones in the trails. Without their scent paths, ants wandering around your kitchen become confused and struggle to find food.
Regularly wiping up ant trails with a soap solution prevents new foraging lines from developing. Pair this with other methods to stop ants from entering in the first place.
Seal Cracks and Crevices
Ants exploit tiny openings in your home's infrastructure to gain access. Sealing these entry points denies ants the ability to invade your kitchen.
Caulk or sealant works well for sealing cracks and crevices. Look along baseboards, under sinks, around pipes and wiring, and in other places where there may be gaps.
Weatherstripping added to doors and windows also blocks ants from sneaking inside. Make sure any new seals are snug but not too tight.
Repairing holes, tears or openings in screens provides another barrier against ants. Check screens regularly and fix any damage right away.
Sealing up your home keeps ants out and prevents other pests from getting in. Caulking and sealing cracks improves energy efficiency too.
Store Food in Airtight Containers
Ants have a strong sense of smell and are adept at detecting even trace amounts of food. Storing edibles in airtight containers denies ants the scents they use to locate snacks.
Transfer any boxed or bagged foods like chips, cereal, rice, pasta, flour, sugar and other baking ingredients into plastic or glass containers with tight-fitting lids.
Keep the original packaging if needed for recipes or nutritional information. However, storing food in airtight containers prevents ants from smelling and contaminating your edibles.
Mason jars, plastic containers and even tightly sealed freezer bags work well for keeping ants away from your food. Just make sure any containers you use have secure, tight-fitting lids.
Airtight containers have the added benefit of keeping food fresh longer while preventing spills in the pantry. And your snacks will be safely tucked away from ants trying to sneak a bite.
FAQ
How do I permanently get rid of ants in my kitchen?
Use a combination of tactics like sealing cracks, eliminating food sources, using natural repellents, and applying insecticides to kill ants and disrupt their trails. Focus on cleaning to remove pheromone trails. It may take persistence, but you can get rid of kitchen ants for good.
Why am I getting ants in my kitchen?
Ants enter kitchens looking for food and water. Crumbs, spills, pet food, leaky pipes, and open containers attract ants. They also come in through cracks and crevices. Kitchens provide ideal conditions for ants with the availability of food and water.
How do I get rid of ants in my kitchen in the UK?
In the UK, common ant species like black garden ants can be removed from kitchens through cleaning and hygiene, sealing entry points, using natural repellents like vinegar, spraying insecticidal and powders, and placing ant baits. Focus on removing food sources, wiping away pheromone trails, and making the kitchen inhospitable.
What is the best thing to kill kitchen ants?
Boric acid powder is one of the best things to kill kitchen ants. It sticks to their bodies and they ingest it while grooming. The powder can be sprinkled along trails, entry points, and other places ants frequent. Commercial ant baits containing borax are also highly effective at eliminating kitchen ant colonies.