This article delves into how to get into construction with no prior experience, which is achievable through several paths.
Focusing your efforts on gaining hands-on skills will prepare you for a successful career in construction.
How to Get into Construction?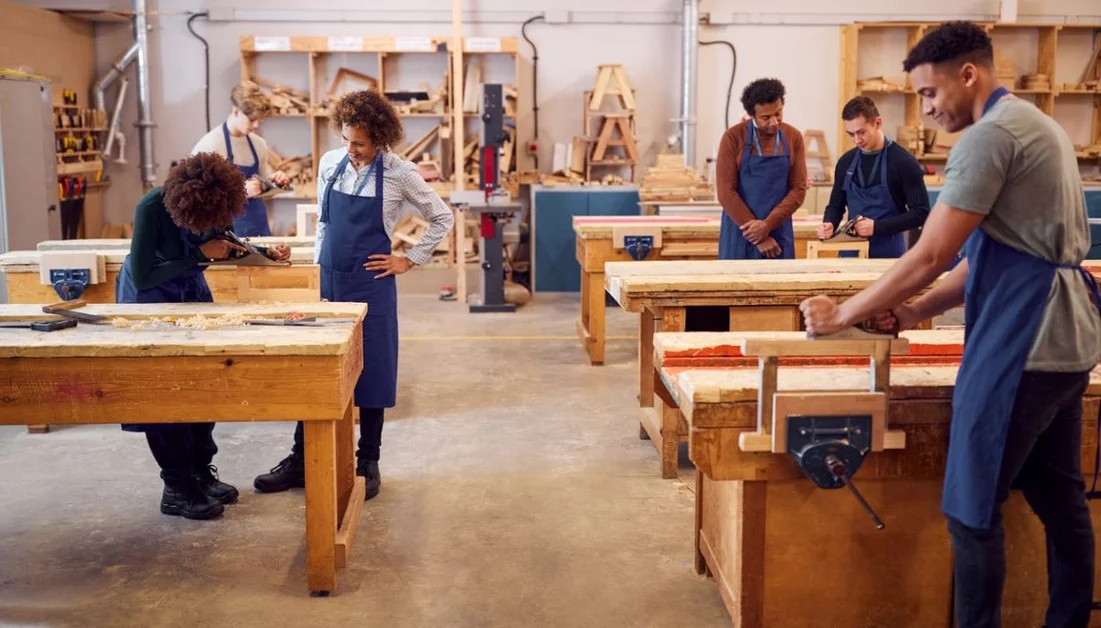 Getting into construction in the UK can be achieved through various routes.
The most common options are applying for an apprenticeship or seeking entry-level work experience roles to gain practical skills on-site.
It's also worth exploring construction diplomas and vocational qualifications if you don't have GCSEs. Determination and enthusiasm are vital – construction offers opportunities at any stage of your career.
Key Points
No formal qualifications are required for labourer roles
Apprenticeships provide training and development
Work experience builds practical skills for the industry
Our Opinion
Construction is an accessible industry with multiple entry points for beginners.
The hands-on nature of the work provides invaluable experience and future career development opportunities.
With a proactive attitude and willingness to learn, construction can offer a fulfilling career path without needing higher education qualifications.
Get Hands-On Experience Through Volunteering or Internships
One of the best ways to gain relevant experience is by volunteering or interning with a construction company. This allows you to:
Observe and learn from experienced professionals
Gain exposure to real job sites and working environments
Try out different roles to see what suits you
Make industry connections that could lead to a full-time job
Look for opportunities with local builders, tradesmen, or large construction firms. Be willing to take on basic tasks like cleaning up job sites, organising equipment, or assisting crews. This hands-on experience will give you skills, knowledge and contacts to kickstart your construction career.
You could also consider a formal construction internship while studying. Many colleges and training providers offer programmes to spend time with a company. This can lead to a full apprenticeship or job offer after graduation.
Don't be afraid to start at the bottom through volunteering or interning. Getting your foot in the door is key. Be eager to learn on the job and you'll pick up valuable skills that construction employers are looking for.
Consider Apprenticeships to Gain Qualifications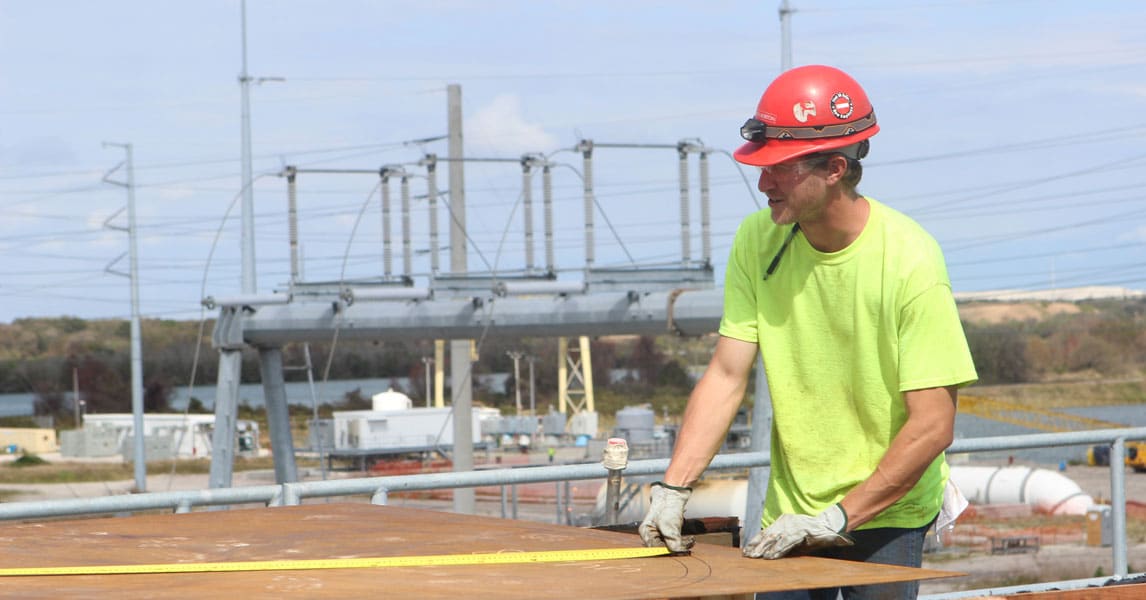 Another route into construction is through an apprenticeship. These programs allow you to gain formal qualifications and practical experience at the same time.
Apprenticeships are offered in various construction trades like carpentry, plumbing, electrical work, bricklaying, and more. You'll divide your time between on-the-job training with a company and classroom learning.
The benefits of an apprenticeship include:
Earning a wage while you learn valuable skills
Obtaining qualifications and certifications recognized by the industry
Getting mentorship and support from experienced professionals
Completing an apprenticeship demonstrates to employers that you have the right training and competencies for construction jobs. Many apprentices are offered permanent roles with the company after finishing their program.
Check for apprenticeship opportunities with firms, trade associations, colleges, and government programmes. Entry requirements vary, but passion and enthusiasm for the field go a long way.
An apprenticeship can give you the qualifications and experience needed to progress quickly within the industry.
Research Entry-Level and Labouring Roles
Looking for entry-level roles is another good starting point to get into construction. These positions allow you to gain hands-on experience and familiarize yourself with how construction sites operate.
Some examples of entry-level jobs include:
Construction labourer – Assists skilled tradesmen with basic tasks like loading/unloading materials, digging trenches, cleaning up sites, etc.
Construction helper – Works alongside carpenters, electricians, and plumbers, helping them with their duties
Material mover – Transports equipment, tools, and building supplies around construction sites
While the work is physically demanding, these roles give you visibility into the day-to-day operations of a build. You'll also make connections with tradespeople that could lead to apprenticeships or training opportunities down the road.
Many large construction firms and national home builders have formal "craft training" programs to help labourers advance into skilled trades. Keep an eye out for these when searching for entry-level work.
Starting in an entry-level construction role allows you to get your foot in the door. With hard work and commitment, it can lead to exciting career progression in the field.
Highlight Transferable Skills from Other Industries
Construction companies also look for transferable skills when hiring, even if you don't have direct experience. Soft skills like communication, teamwork, problem-solving, and attention to detail are valued across many industries.
For example, customer service skills like patience, empathy, and the ability to resolve issues are applicable when dealing with clients and tradespeople on a job site. Project management skills are useful for overseeing timelines, and budgets, and completing a build on schedule. Your organizational skills keep materials ordered, permits filed, and safety protocols followed.
Consider what skills from your current or past roles could translate to a construction environment. Adapt your resume and cover letter to highlight these transferable competencies when applying for construction roles. Soft skills tend to carry across sectors and can make you a strong candidate even without previous hands-on experience.
You can also look for ways to gain relevant skills through volunteering. For example, helping out with Habitat for Humanity builds will let you use tools, read blueprints, work on homes, and learn on the job.
Focus on the valuable expertise you already have and how it can be applied to a construction role. Experience from other industries like operations, logistics, and manufacturing often transitions well into the field.
Look for Training Programs and Courses
There are many training programs and courses available to help you gain the skills needed to start a career in construction. These can range from short courses at your local college to intensive training academies.
For example, you could take a basic skills course covering topics like blueprint reading, operating equipment, and materials handling. Hands-on training like this allows you to get experience using the actual tools and machines used on job sites.
Look into pre-apprenticeship programs that provide an introduction to the construction trades. These typically combine classroom learning with on-site training. Completing one shows employers you have made an effort to prepare for the field.
You can also find programs focused on specific trades like electrical, plumbing, or carpentry. Training centres partner with local unions and associations to offer comprehensive instruction. This route is ideal if you know you want to specialize in a certain area.
Online courses are another option to build relevant skills if you are unable to attend in person. DIY training videos can teach techniques as well, but be sure to prioritize accredited programs.
Taking the initiative to complete training shows motivation and willingness to learn. Highlight any courses or certifications on your resume and discuss how they've prepared you for a construction role.
FAQ
What qualifications do you need to work in construction?
No formal qualifications are required to work in an entry-level role. However, having GCSEs in Math, English, and Science can be beneficial. Many employers look for a construction trade qualification, such as NVQs, City & Guilds, or BTECs. Apprenticeships are a common route into the industry and provide on-the-job training.
What is the easiest construction job to get into?
Labourer is often considered one of the easiest construction jobs to get as it requires no formal qualifications. Other accessible entry-level roles include general helper, cleaner, and grounds worker. These roles provide the opportunity to gain hands-on experience on-site.
How do I get started in construction in the UK?
To get started in construction in the UK, look for apprenticeship vacancies or apply directly to companies. Having work experience through a pre-apprenticeship course or volunteering can help your application. You can also consider a diploma at college before seeking work.
Do you need a GCSE to do construction?
You do not need specific GCSEs to work in construction. However, having Math, English and Science can be beneficial. Employers often look for functional skills in these subjects rather than formal GCSEs. Completing a vocational qualification like an NVQ or BTEC is an alternative route into the industry.
Conclusion
Construction offers varied career paths to school leavers, career changers and those without higher education. While qualifications can be useful, determination and a willingness to learn on the job are key attributes. Starting in a manual role provides hands-on experience and future opportunities. With training and development, workers can progress into supervisory and management positions. Overall, construction presents an accessible industry to get into with potential for advancement.