This blog post provides helpful tips and ideas on how to dress bay windows to enhance the look and functionality of bay windows in your home.
How to Dress Bay Windows?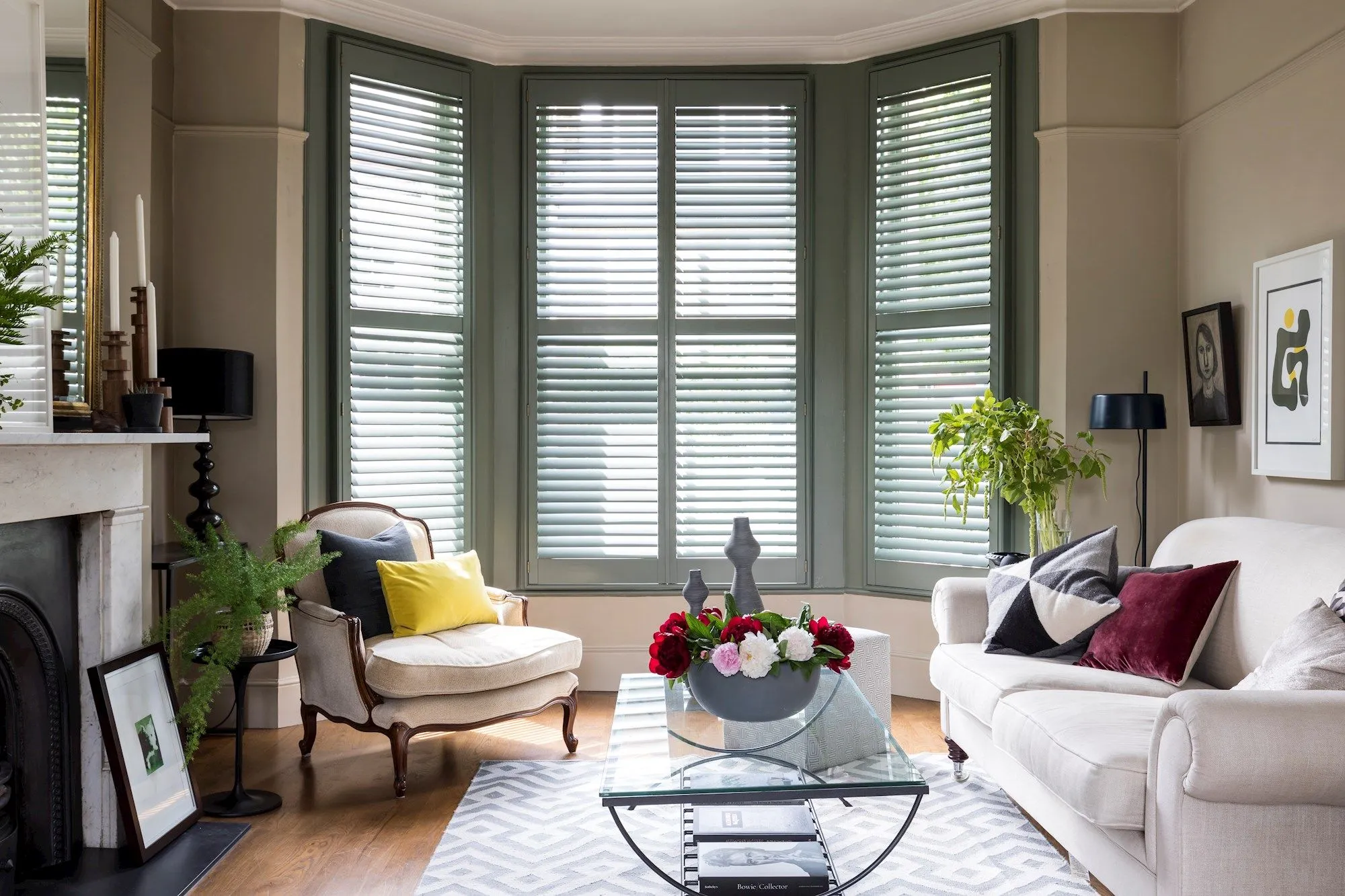 Bay windows can be dressed in various ways to enhance their appearance and functionality.
Curtains, blinds, shades, and shutters are all good options that provide decor flexibility.
Make sure window treatments don't block too much of the glass.
Layering complementary window coverings creates an attractive, coordinated look.
Key Points
Use curtains, blinds, shades or shutters to dress up bay windows
Layering treatments creates a cohesive look
Don't block too much of the window with coverings
Our Opinion
When dressing bay windows, we think layering window treatments is key for the best look.
Hang curtains flanked by shutters or shades for a polished style.
Coordinate colours and patterns for visual interest.
Proper window treatments not only enhance aesthetics but also provide privacy and light filtering.
Choose the Right Window Treatments for Bay Windows
When it comes to dressing bay windows, you have plenty of stylish options to choose from. Here are some top ideas for window treatments that can help bring out the best in your bay windows:
Full-length curtains are a classic choice that lends an elegant feel. Opt for luxurious fabrics in solid colours or subtle patterns.
Wood shutters are great for preserving the authentic architectural detail of bay windows. They also provide insulation against draughts.
For a cosy feel, install Roman blinds in warm hues and soft textures. They neatly frame the windows.
Create a focal point with colour-blocking techniques – use contrasting colours on alternating window panels.
Sheer roller blinds in space-enhancing patterns keep the windows light and airy.
Connecting treatments like matching Roman shades give a coordinated look across the bay windows.
Layer curtains and shutters to optimise insulation and privacy.
When using curtains, choose lightweight fabrics that don't obscure too much of the glass when open. Overall, you have many options to dress your bay windows in a blend of styles from light and airy to cosy and elegant.
Use Layered Window Treatments for Depth and Dimension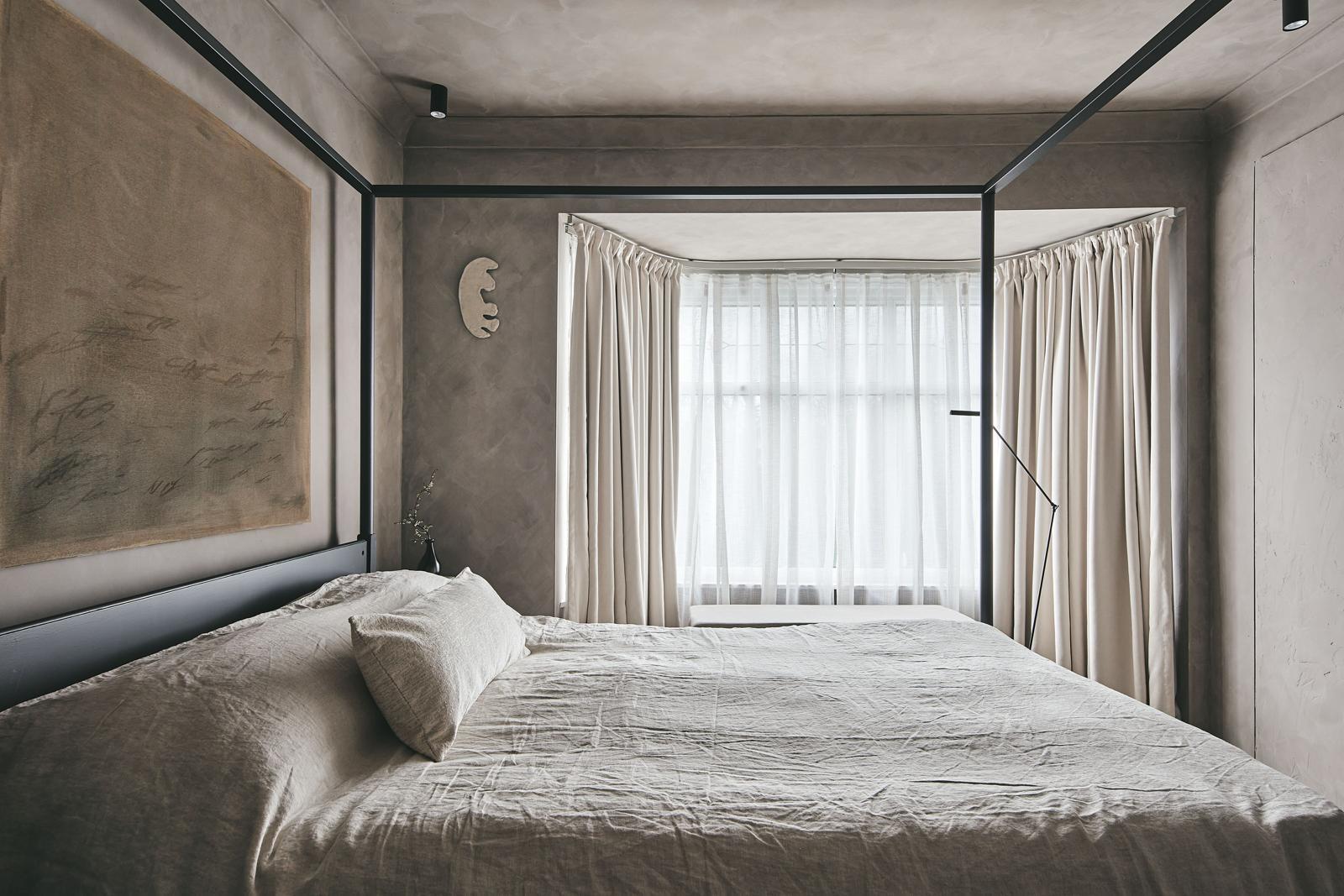 Layering different window treatments is an excellent way to dress up bay windows and add visual interest and dimension. Here's how to use layered window dressings skillfully:
Start with a base layer of sheer curtains to filter light while allowing views. Flowy sheers in neutral tones work well.
Add a secondary layer like wood blinds for texture and warmth. Go for natural wood tones to complement the architecture.
Top it off with swathes of luxurious drapes in eye-catching colours and patterns as your bold accent layer.
Mix different types of shades like honeycomb and roller shades to control light from different parts of the window.
Incorporate cornices, valances and swags as extra framing elements to build up the layers.
Vary textures and fabrics – combine billowy sheers with sleek wood blinds and soft Roman shades.
Play with lengths – go floor length with the base layer, mid-length for blinds and cropped top treatments.
Use mounted hardware like rings and rods to add 3D effects between the layers.
With strategic layering, you can create bay windows that are functional, elegant and richly dimensional. Experiment and have fun finding the right layered look for your space!
Incorporate Valances and Tiebacks for a Finished Look
Adding valances and tiebacks puts a polished finish on your layered bay window treatments. Valances are decorative panels that sit atop curtains or blinds to conceal hardware, while tiebacks keep drapes neatly pulled back.
Some tips for integrating valances and tiebacks:
Match valance colours and fabrics to the treatments underneath for a cohesive look.
Use valances to camouflage tracks, rods and mounting hardware.
Choose tailored valances with draperies or ruffled valances with breezy sheers.
Incorporate contrasting valance trims like fringe or beading for interest.
Tie back drapes from rings or holdbacks mounted on the window frame or wall.
Opt for tasselled, twisted or looped tiebacks in colours complementing the curtains.
Position tiebacks high, low or in between drapes to vary the look.
Use tiebacks to create a framed effect around the window.
Valances and tiebacks put the finishing decorative touches on your dressed-up bay windows. They pull the whole layered look together for a custom designer feel!
Consider Custom Shutters or Blinds for a Built-In Feel
Installing custom shutters or blinds creates a polished, built-in look for your bay windows. Unlike off-the-shelf options, custom treatments are made to fit the exact specifications of your windows.
Some benefits of custom shutters and blinds:
Available in materials like wood, faux wood, aluminium and vinyl.
Can match any colour scheme or décor style.
Allow total control over privacy and light.
Offer versatility – raise, lower, tilt slats and fold panels.
Provide insulation and energy efficiency.
Crafted for a flawless fit within the window frame.
Look clean, tailored and integrated as part of the architecture.
Add style while maximising views and natural light.
Available in different opacities and textures.
Investing in custom shutters or blinds is a great way to put a polished, designer finish on your bay windows. With made-to-measure quality and seamless installation, you'll love the built-in look!
Add Color and Pattern with Curtains and Roman Shades
Want to infuse your bay windows with personality? Try hanging curtains or installing Roman shades.
Curtains allow you to:
Layer in colour, texture and print
Soften hard edges and tie together décor
Filter light and increase privacy
Show off your style with tailored, romantic or whimsical looks
Roman shades offer:
A clean, streamlined aesthetic
Soft, insulating abilities
Options like blackout fabrics, cords or cordless
Custom sizing for a perfect fit
Styles from casual to formal
Unlimited fabric and colour choices
Experiment with different colours, patterns and textures until you find the perfect fit for your space. The right window treatments can turn your bay windows into an eye-catching focal point!
FAQ
How can I make my bay window look better?
There are several ways to enhance the look of a bay window. Adding curtains, blinds, or shutters can frame the window and make it a focal point. Painting or staining the window trim with a contrasting colour to the walls also helps draw attention to the bay. Decorative window film and frosted glass appliques are other easy ways to dress up plain glass.
Should bay windows have curtains?
Curtains are a great choice for bay windows. The fullness of the fabric can help accentuate the rounded shape of the windows. Floor-length curtains in a heavyweight fabric add drama and elegance. Cafe-style curtains covering just the lower half of the window are also an option.
How do you arrange curtains on a bay window?
For bay windows, it usually works best to use a rod across the top and hang individual curtain panels on each window section. The curtains should be hung close to the ceiling to highlight the architecture. Panels should be an equal width or wider than each window section.
What is the best window covering for a bay window?
It depends on the look you want and the features you need. Curtains and drapes are softening and give a traditional feel. Shutters provide privacy and insulation. Blinds like wood or faux wood are great for controlling light. Roller shades offer versatility. For optimal use and appearance, consider combining treatments like a roller shade with side curtains.
Conclusion
Bay windows are a great architectural feature that can be enhanced with the right window treatments. Curtains, blinds, shades, and shutters all provide decor options. Consider the style you want, privacy needs, and light control when selecting window coverings. Layering treatments and using coordinating colours or patterns create a cohesive look. Properly dressing bay windows draws attention to their beauty.