Tiling a kitchen can greatly improve its appearance and make it easier to clean, but just how much it is to tile a kitchen?
This article explores the important factors that affect the cost before starting a project.
How Much to Tile a Kitchen?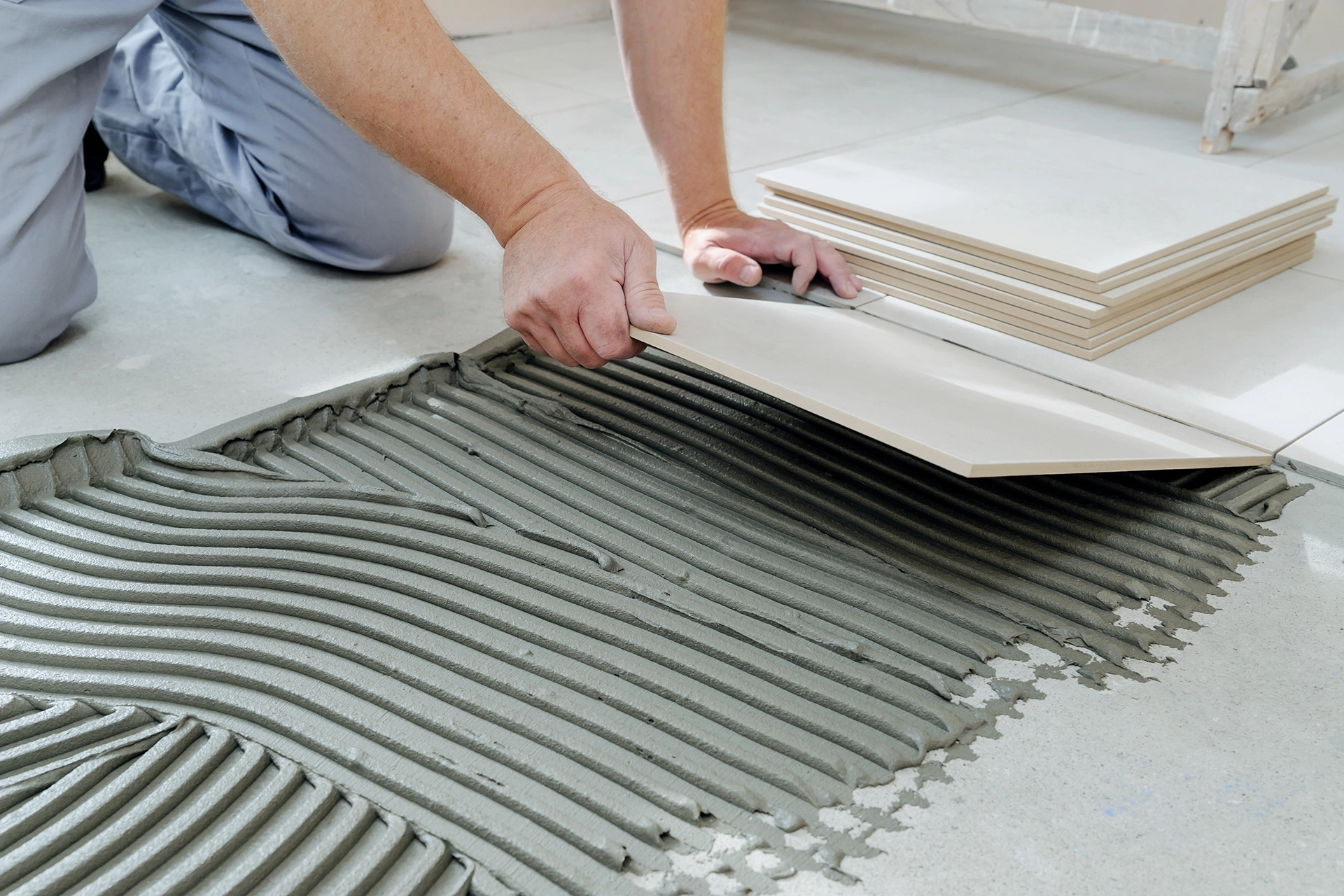 The average tile cost of a standard-sized kitchen is around £1000.
This factors in professional labour and mid-range tile prices.
Key Points
The average cost is £1000 for a standard-sized kitchen
Labour accounts for 50-70% of the total tiling cost
Tile prices range from £15-£50 per m2
Our Opinion
In my experience as a tiler, I've found that £1,000 is a reasonable budget to tile an average 10m2 kitchen with porcelain or ceramic tiles.
This allows for a professional tiler's labour and standard tile materials.
The precise cost can shift up or down depending on tile selection, kitchen size, and complexity of the job.
Setting an approximate budget of £1,000 for a kitchen tiling project will account for most typical factors.
Kitchen Tiling Cost Factors
The total cost of tiling a kitchen depends on several key factors:
Size of the kitchen – Larger kitchens require more tiles and labour, increasing costs. For an average-sized kitchen floor, expect to pay between £280 and £980.
Type of tiles – Ceramic floor tiles can start at £6/m2. Wall tiles range from £15-25/m2 for ceramic to £40-50/m2 for more premium materials. Tile type affects cost significantly.
Labour – Tilers may charge £20-40/m2 or a daily rate. The labour for a 38 m2 kitchen could be around £1,400.
Area being tiled – Tiling the floor, walls, backsplash, or all three areas affects the tile quantity needed.
Tile prep – Extra costs for waterproofing, levelling, or repairing the subfloor before tiling.
The total cost can range from £200 for a small floor-only job to over £2,000 for tiling an entire average-sized kitchen with premium tiles. Carefully measuring the space and understanding labour rates is key to budgeting a kitchen tiling project accurately.
Average Cost to Tile a Kitchen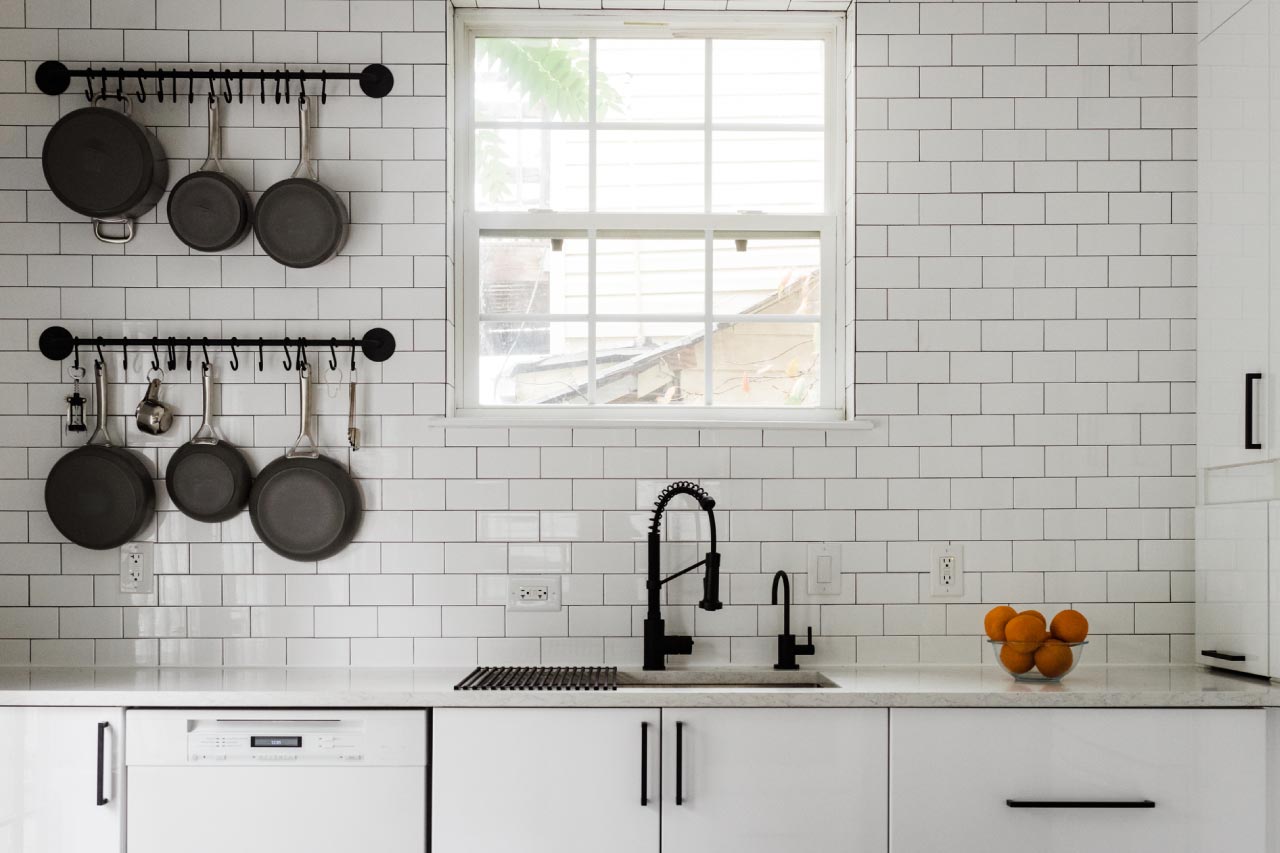 While costs can vary widely, the typical range for tiling a medium-sized kitchen is £1,000 to £1,500. This would include tiling the floor, walls, and backsplash with standard ceramic tiles and average labour rates.
For just the floor, expect £500-£1,000 depending on the size. Tiling the walls and backsplash without the floor is usually £800-£1,200.
Here's a breakdown of average costs for tiling a 10m2 kitchen:
Floor tiles – £300
Wall and backsplash tiles – £450
Adhesives and grout – £120
Labour – £800
The total falls in the typical range of £1,000 to £1,500. Upgrading to more premium tiles like porcelain or natural stone would increase costs to £2,000 or more. Going for a budget-friendly ceramic tile could bring it down to £800-£1,000.
Carefully measuring the kitchen area and understanding standard tile and labour costs provide a good starting point for estimating a realistic budget.
Tiling Materials Cost
The tiles themselves make up a significant portion of the total tiling budget. Prices range dramatically based on the material:
Ceramic tile – £5-£15 per m2
Porcelain tile – £15-£30 per m2
Natural stone – £30-£100 per m2
Glass tile – £30-£50 per m2
Ceramic is the most budget-friendly option. It comes in a wide variety of colours, shapes, and patterns. Porcelain tiles are more durable and water-resistant. Natural stone like marble, granite, or slate offers luxury appeal but requires extra sealing.
Mosaics, handmade tiles, and special finishes like metallic increase costs. Larger format tiles are often more affordable than small mosaics.
Consider samples or visit showrooms to get a sense of pricing for your preferred material and style.
Set a realistic tile budget by measuring the floor, wall, and backsplash areas and multiplying by the price per square meter. This helps avoid going over budget.
Labour Cost for Kitchen Tiling
Hiring a professional tiler is often worth the investment, though it does add to the total cost. Tiling requires specific skills and tools to achieve quality, long-lasting results.
Tiler rates range from £100-£200 per day depending on experience level and location. Expect to pay:
£300-£600 for a small kitchen
£600-£1,200 for a medium kitchen
£1200-£2,500 for a large or complex kitchen
Get quotes from 2-3 tilers to compare rates. Check reviews and ask to see examples of their previous tile work.
While DIY tiling may seem cheaper, mistakes can be costly. If tiling over existing surfaces, professionals can identify any problem areas first.
An experienced tiler works efficiently and completes the job properly the first time. This saves money and stress in the long run.
Total Cost to Tile an Average Kitchen
The total cost to tile an average-sized kitchen can range from £2,000-£4,000 depending on the tiles, tiler, and preparation work needed.
Here is a breakdown of typical costs:
Tiles – £500-£1,500
Tiler labour – £1,000-£2,000
Materials (adhesive, grout, tools) – £200-£500
New waterproof flooring (if needed) – £300-£800
Removal of old tiles/surfaces – £200-£600
Get quotes from tilers and review sample costs before setting your tiling budget. Quality materials and proper installation are worth the investment for a kitchen you'll enjoy for years.
FAQ
How much should I charge to tile a kitchen?
The cost of tiling a kitchen can vary greatly depending on the size of the kitchen, the type of tiles used, and your hourly rate as a tiler. A good starting point is to estimate £100-£150 per day.
How much do tilers charge in the UK?
Tilers in the UK typically charge between £150-£200 per day or £20-£40 per m2. Highly skilled tilers may charge up to £300 per day.
Does tiling a kitchen add value?
Yes, tiling a kitchen can significantly add value to your home. New, high-quality tiles make the kitchen look more modern and appealing to potential buyers.
Why are tilers so expensive?
Tilers are expensive because tiling requires specialized skills and experience. The labour and prep work involved, as well as the cost of materials and tools, factor into their rates. Experienced tilers produce higher-quality results.
Conclusion
Tiling a kitchen can cost anywhere from £200 for a small DIY job to over £1,000 for a larger kitchen done professionally. The cost depends on the size of the space, the type of tiles used, and labour costs. While tiling a kitchen requires an initial investment, it can greatly improve the look and value of the room. Carefully measure the space, research material options, and obtain quotes before starting a kitchen tiling project.