Replacing a conservatory roof is a significant home improvement project that requires careful planning and budgeting.
This article provides key factors that influence conservatory roof replacement costs to help homeowners make informed decisions.
How Much Does it Cost to Replace a Conservatory Roof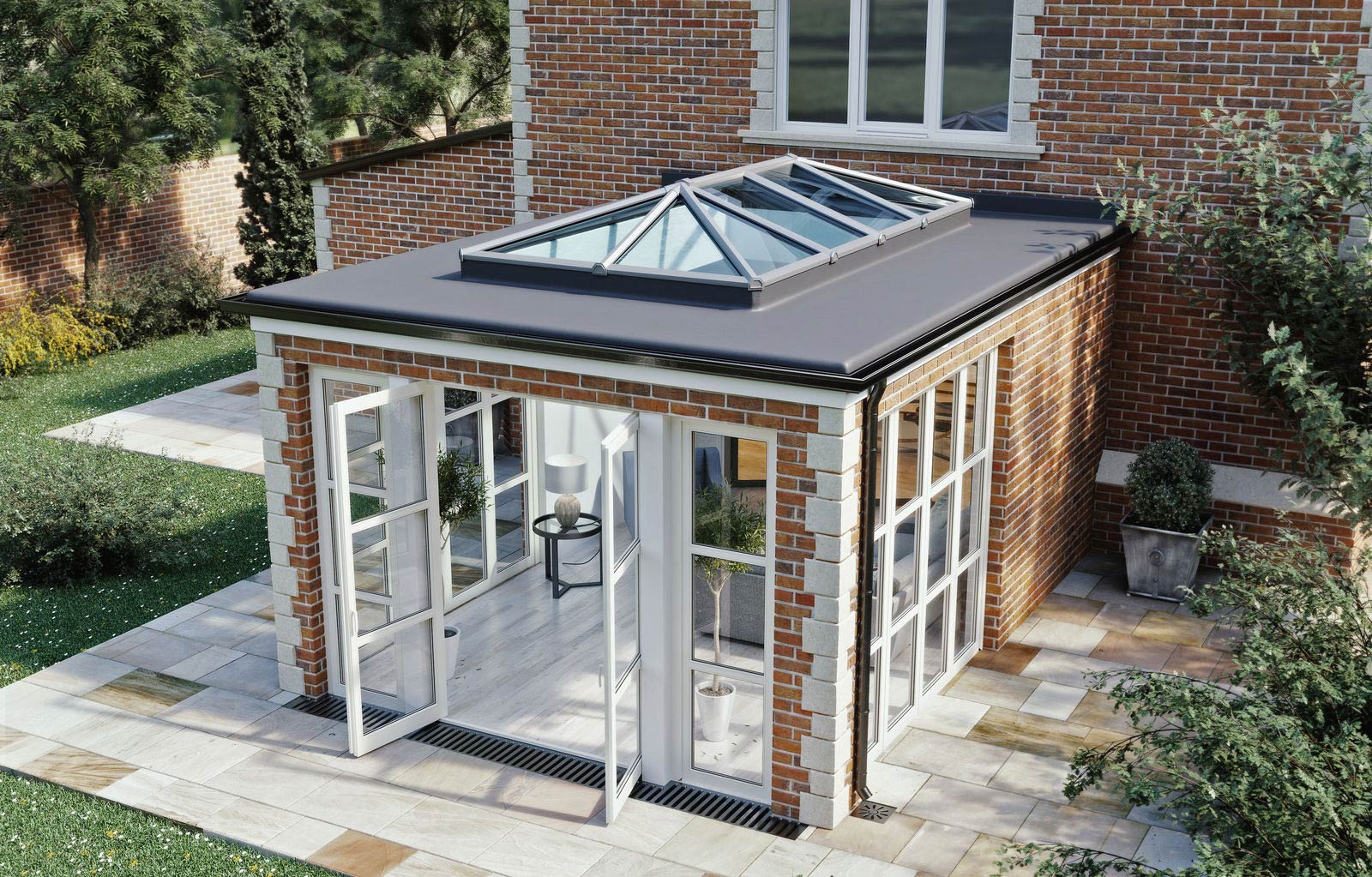 The cost of replacing a conservatory roof depends on the size and style.
For a small lean-to conservatory replacement, expect to pay £2,500 to £5,500.
Larger Victorian styles cost £3,300-£4,500.
Solid tiled roofs range from £2,775-£5,410 for small conservatories up to £7,000-£13,645 for larger ones.
Key Points
Small lean-to conservatory roofs cost £2,000 – £4,500
Victorian conservatory roof replacements range £3,300 – £13,645+
Tiled roofs cost more but have an authentic look
Our Opinion
In our experience, investing in a conservatory roof replacement is worthwhile to improve insulation, noise reduction, and temperature regulation.
For most homeowners, a solid polycarbonate or tiled roof is advisable over glass or polycarbonate panels.
Costs vary greatly depending on size and style, but high-quality materials and professional installation will give you an improved, more functional living space.
What Factors Influence Conservatory Roof Replacement Cost?
Several key factors affect the cost of a conservatory roof replacement:
Size – Larger conservatories cost more. Prices for small conservatories (2.5-3m x 3m) start from £2,775. Larger conservatories (4.5m x 2.5m) cost upwards of £7,000.
Style – Victorian and Edwardian style conservatory roofs cost more than lean-to styles. Victorian conservatory roof replacements range from £3,300 – £4,500.
Materials – Polycarbonate and glass roofs are cheaper than tiled roofs. A 9 sqm tiled roof costs approx. £7,700. Polycarbonate is the most budget-friendly option.
Access – Difficult access increases labour time and costs. Conservatories adjoining the house are simpler.
Extras – Upgrades like roof vents, sun tunnels or electrical work add to the overall price.
When getting quotes, provide the size and style. Opt for polycarbonate or glass to reduce costs. Seek deals from local suppliers. With planning, homeowners can replace conservatory roofs cost-effectively.
Average Cost to Replace a Glass Conservatory Roof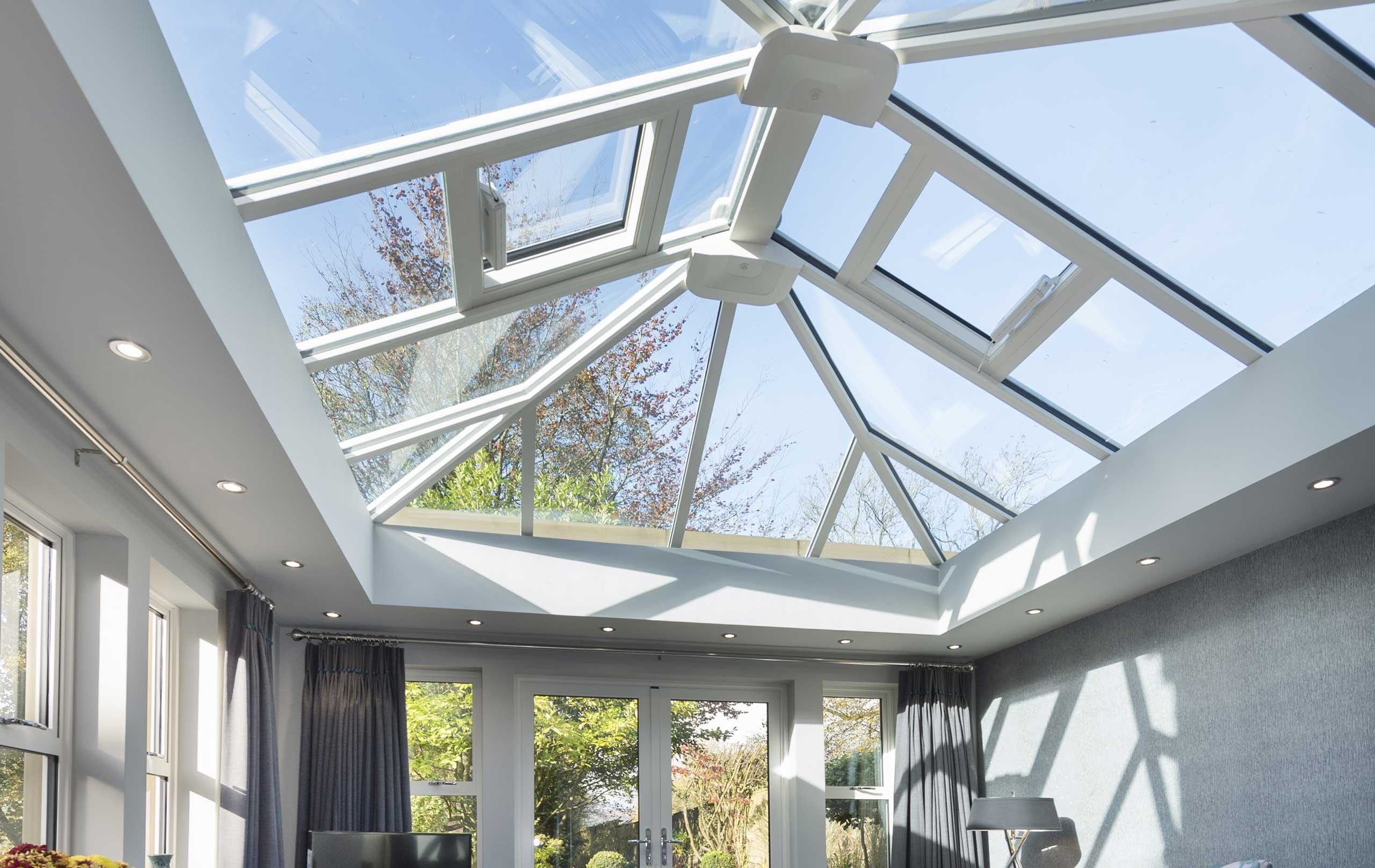 Glass is a popular choice for conservatory roofs due to its aesthetic appeal and durability. However, glass roof replacements do not come cheap.
The average cost to replace an existing glass conservatory roof is £5,000-£7,000. Smaller Edwardian or Victorian 3 m x 3 m styles may cost around £5,000. Larger 4m x 3m glass roofs will be nearer £7,000.
The glass itself accounts for about 50% of the overall cost. Fitting the new roof also takes time and labour. Other factors like access and upgrades add to the price.
There are ways to reduce glass conservatory roof replacement costs. Opt for standard glass over more expensive options like tinted or self-cleaning glass. Use roof vents instead of opening windows or doors. Get quotes from various local suppliers to find the best deal.
With proper planning, you can replace a conservatory's glass roof cost-effectively. Focus on regular maintenance to maximise its lifespan and avoid frequent replacements.
Replacing Glass Conservatory Roof with Polycarbonate
If you're after a more affordable alternative, replacing your existing glass conservatory roof with polycarbonate is the way to go.
Polycarbonate roofing costs around £2,500-£4,000 on average. A small 3 m x 3 m Victorian-style conservatory can be fitted with polycarbonate for £2,500-£3,000. Larger Edwardian designs may cost up to £4,000.
The material itself is far cheaper than glass. Polycarbonate sheets are lightweight, easy to install, and durable. This brings down labour costs as well. Minor upgrades to the existing structure may be needed, but overall, it's a simpler process.
There are a few downsides to polycarbonate. It can discolour and scratch over time. It also does not offer the same clarity or aesthetics as glass. But for a functional and cost-effective roof replacement, it's an excellent choice.
Get multiple quotes to find the best polycarbonate conservatory roof replacement rate. And make sure to maintain it properly once installed. With the right care, a polycarbonate roof can last over 25 years!
Cost of Tiled Roof Replacement
Opting for a tiled replacement roof brings a touch more style and substance to your conservatory.
Tiled roofs cost £5,000-£8,000 on average. Smaller Victorian 3 m x 3 m designs start around £5,000. Larger Edwardians can cost up to £8,000 or more.
Tiles add weight, so the existing framework often requires reinforcement. This accounts for a chunk of the higher price tag. Labour is also more intensive compared to polycarbonate.
But tiled roofs transform the look and feel of a conservatory. The interior feels warmer and quieter. Tiles come in slate, clay, and concrete options to complement your home's style.
Downsides include reduced light levels and the loss of views from certain angles. Home insurance premiums may increase too.
Get quotes from a few recommended roofers before deciding. And make sure to factor in potential construction issues that could arise with an older existing structure.
Overall, tiled conservatory roofs offer an effective way to add solidity and curb appeal. Just be prepared for the higher initial investment required.
How to Get the Best Deal on a New Conservatory Roof
Replacing your conservatory roof is a significant investment. Here are some tips to ensure you get the best value for money.
Research different materials and styles to narrow down your preferences. This will help you compare quotes accurately. Don't assume you have to stick with the same design as your existing roof.
Get at least 3 detailed quotes from reputable companies. Check reviews and ask for recent examples of their work. Make sure the quotes clearly state what's included and not included to avoid surprise costs.
Ask what guarantees the roofer provides on materials and workmanship. Many offer at least a 10-year guarantee. This provides peace of mind should any issues arise.
Check if planning permission is required for the new roof. Your roofer should be able to advise. If so, factor this time and cost in.
Be wary of quotes that seem too good to be true. Cheaper options often cut corners on materials or workmanship.
Aim to have the work completed in the spring or summer. Weather delays are less likely during the warmer, drier months.
Agree on a schedule of payments upfront. Many roofers ask for a deposit to cover materials, and then the balance on completion. Avoid paying everything upfront.
With careful research and planning, you can get an excellent quality conservatory roof installed for a competitive price. Taking the time to find the right roofer is key.
FAQ
How much does it cost to put a proper roof on the conservatory?
The cost of replacing a conservatory roof depends on the size and style. For a small lean-to conservatory, expect to pay £2,000-£4,500. Larger Victorian styles cost £3,300-£4,500. Solid tiled roofs range from £2,775-£5,410 for small conservatories up to £7,000-£13,645 for larger ones.
Is it worth replacing a conservatory roof?
Replacing a conservatory roof can be worth the investment to solve issues with temperature, noise, and leaks. The improved insulation and ventilation of a solid or tiled roof also makes the conservatory more usable year-round.
Can you just replace a conservatory roof?
Yes, it is possible to just replace the roof without replacing the entire conservatory frame. This is a cost-effective way to upgrade and better insulate the room.
What is the cheapest conservatory roof replacement?
The cheapest option is typically replacing a glass or polycarbonate roof with a basic solid polycarbonate roof, which can cost from £2,000 for a small lean-to style. Tiled roofs are more expensive but have a more authentic, high-end look.
Conclusion
The average cost for a standard solid conservatory roof replacement is £19,000. Prices for larger conservatories start at around £30,000. A tiled conservatory roof measuring 3m x 3m (9 sqm) can be fully fitted for approximately £7,700, which is around £855 per sqm. For a 4.5 m x 2.5 m (11 sqm) tiled conservatory roof, the cost is approximately £9,400 or £855 per sqm. Overall, conservatory roof replacement costs range from £2,000 for small lean-to polycarbonate roofs up to £13,645+ for large tiled Victorian styles. Key factors determining price are size, style and materials.