Replacing your roof is a major home improvement project that requires careful planning and budgeting.
Here's what you need to know about the average cost of a new roof in the UK.
How Much Is a New Roof?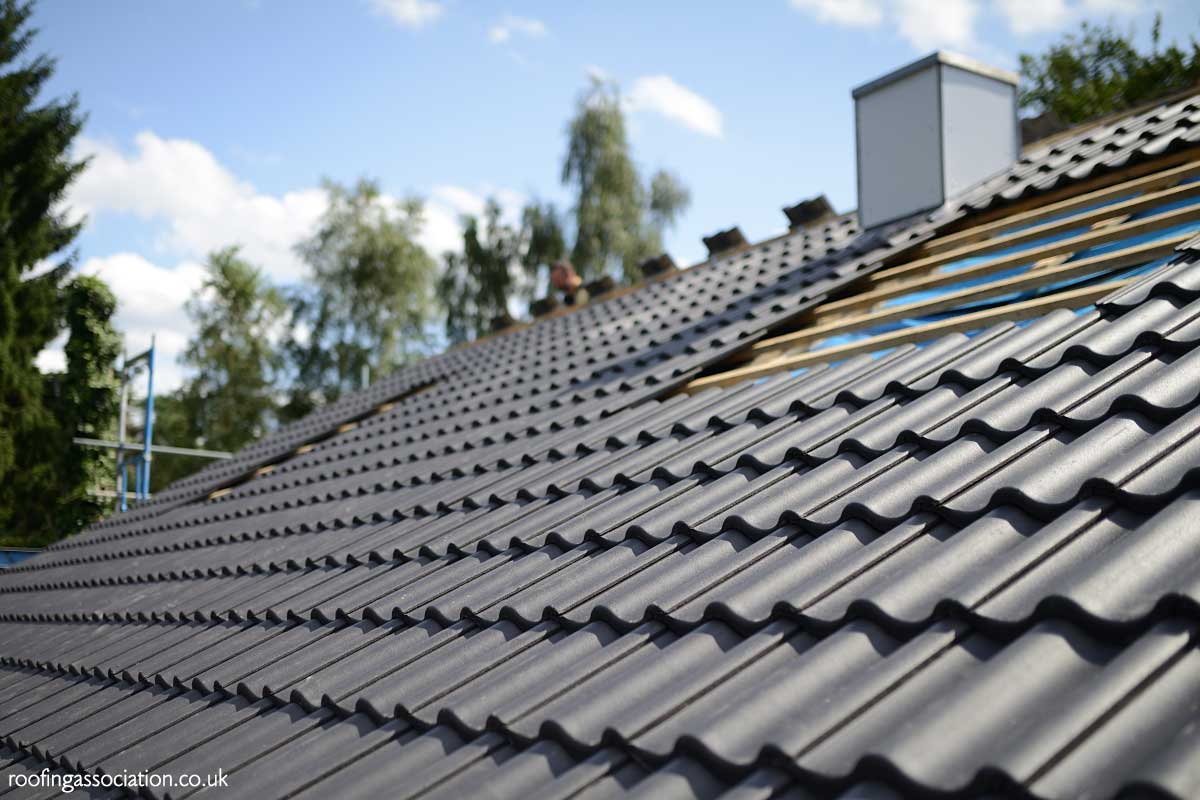 The typical cost for a whole new roof on a regular-sized 3–4-bedroom house in the UK is £5,500 to £7,000.
For larger or more complex roofs, the cost rises to £7,000 to £15,000.
Key Points
Average cost is £5,500 – £7,000 for regular 3-4 bed house
Complex or larger roofs cost £7,000 – £15,000
Get multiple quotes to find the best price
Our Opinion
Replacing a roof is a major investment, but regular maintenance and timely replacement can prevent much more costly repairs later on.
We recommend getting quotes from at least 3 reputable local roofers to find a competitive price for a quality job.
Consider materials carefully and don't automatically choose the cheapest option.
With proper installation, a new roof should last 40 years or more.
Average Cost of a New Roof in the UK
The average cost for a roof replacement in the UK is around £5,500. However, most homeowners spend between £3,000 and £7,200 on replacing their roofs. The cost can vary depending on factors such as:
The complexity of the design and roofline
The materials used – felt, tiles, slate, etc.
The size and type of property – detached, semi-detached, terraced
For example, replacing a flat roof with a new felt typically costs around £50 per square meter. Replacing a tiled roof on a 3-bedroom semi-detached house with a more complex roof design can cost between £9,000 and £11,000.
The cheapest option is replacing a small flat roof, which can start from £3,000. At the higher end, replacing the roof on a large, detached property can cost up to £15,000.
The average cost for a straightforward replacement on a typical 3-bedroom semi-detached house is estimated to be between £5,000 and £6,000.
When budgeting, also factor in the cost of any repairs needed to the structure itself, as well as scaffolding hire, skip hire for waste removal, and contingency funds in case any issues come up during the roof replacement project.
Factors That Influence the Cost of a New Roof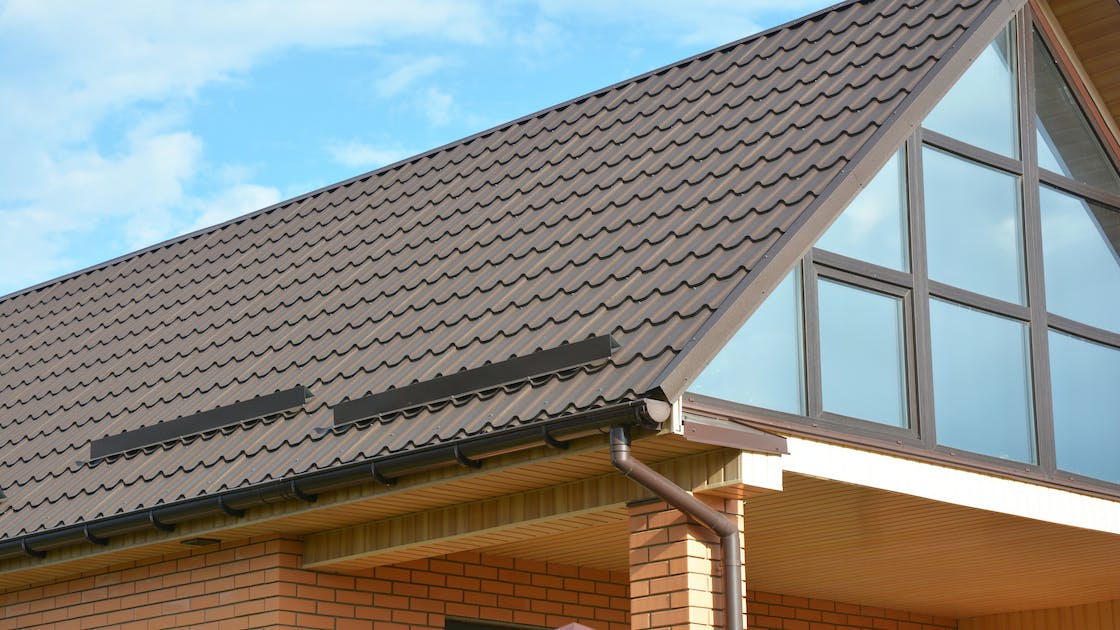 Several key factors influence the overall cost of replacing your roof:
Size – Larger roofs cost more to replace. Roofing materials are usually priced per square meter.
Type – Pitched roofs with multiple angles are more complex and expensive than flat roofs.
Materials – Natural slate is more expensive than concrete tiles or felt roofing. The type of underlay also affects cost.
Scaffolding – Most roofs require scaffolding which can add £1000+ to the job.
Access issues – Tricky access can mean more labour costs.
Additional repairs – Replacing rotten roof timbers or fixing other issues will increase the price.
Location – Roofing contractors in London and the South East typically charge higher rates.
Experience of the roofing company – Well-established local firms cost more than sole traders.
To get an accurate estimate for your specific roof, it's advisable to get several detailed quotes from reputable local roofing companies or builders. They will survey your property and advise on the most suitable materials and construction methods.
Ask potential contractors lots of questions about their experience, check reviews and recommendations, and make sure they provide a full itemised quote, so you know exactly what is included in the price. This will help you get the best value replacement.
Cost Breakdown of Roof Materials
When budgeting for a new roof, it's useful to understand the cost differences between common roofing materials:
Natural slate – The most expensive option at £100-£150 per m2 installed. Long-lasting (100+ years) but heavy and fragile.
Concrete tiles – Around £50-£70 per m2. Durable with a 50–60-year lifespan but not as attractive as natural slate.
Clay tiles – Similar cost to concrete at £40-£80 per m2. Traditional look but can be prone to cracking and breakages.
Steel – Usually £40-£60 per m2. Lightweight and recyclable but potential noise issues in rain or wind.
Felt – The cheapest option at £25-£40 per m2. Only lasts 15-20 years so higher lifecycle cost.
Other material considerations include breathable underlays (£15-£30 per m2), battens, fixings, ridges, leadwork and guttering. Don't forget the cost of removing and disposing of old roof materials.
Overall, concrete or clay tiles offer an affordable, attractive and durable solution for most properties. Get quotes on a few different materials to find the right balance of cost and longevity for your roof.
Labour Costs for Installing a New Roof
The cost of roofing materials is only part of the total bill for a new roof. Professional installation is essential, so labour costs can account for 50% or more of your budget.
Typical labour rates for roofers in the UK range from £100-£200 per day. Exact rates vary by region, company size, and the complexity of the job. Expect to pay at the higher end of this range for specialists like slate roofers, or additional costs for scaffolding on tall buildings.
For a simple concrete tile roof on a standard semi-detached house, labour costs often work out around £40-£60 per m2. On larger or more complex projects, experienced tradespeople with specialist skills may charge £80-£100 per m2 or more.
When comparing installer quotes, look for experienced crews who will work efficiently and follow good safety practices. Ask about their workmanship warranty and timeline for completing the job. Reputable roofers will be proud to show you examples of their past work.
Investing in professional installation is worthwhile to ensure your new roof is watertight for decades to come. Balance the labour expense against the longevity of the materials selected. With good materials and workmanship, your new roof will protect your most valuable asset – your home.
Additional Costs to Consider
When budgeting for a new roof, materials and labour are just the beginning. Here are some other expenses that often get overlooked:
Removal and disposal – Tearing off old roofing materials takes time and has to be done properly. Most roofers charge £40-£60 per m2 for removal. You may also need to pay disposal fees at the tip.
Structure repairs – Replacing a roof offers the perfect opportunity to inspect the structure underneath. Any issues like rotted timber or damaged felt should be addressed now to avoid bigger problems later. Budget 5-10% extra for repairs.
Scaffolding or lifting equipment – For properties over two storeys, scaffolding will probably be needed to access the roof safely. Scaffolding rental and assembly can easily cost over £1000.
New gutters and fascia – When re-roofing, it makes sense to upgrade your gutters and drainage system too. New fascia boards provide the ideal finishing touch.
VAT – Don't forget to factor in 20% VAT on both materials and labour. For a £10,000 roof that bumps the price up by £2000.
Your roofer should explain any added costs upfront so you can budget accordingly. While a new roof represents a major investment, proper planning helps ensure there are no unwelcome surprises down the line.
FAQ
How much is a whole new roof in the UK?
The cost of a whole new roof in the UK can range from £5,000 to £15,000 depending on the size and complexity of the roof. The average cost is around £7,500.
How much does the average house roof cost in the UK?
The average cost to replace the roof on a typical 3–4-bedroom house in the UK is £5,500 to £7,000. This covers materials and labour.
Can I get a grant for a new roof in the UK?
You may be able to get a grant from your local council to help pay for a new roof if you are on certain benefits or tax credits. Grants are limited and assessed on eligibility.
How much does it cost to re-proof a detached house?
For a detached 3–4-bedroom house, expect to pay £7,000 to £11,000 for a complete replacement. Costs increase for larger or more complex roofs.
Conclusion
In summary, the cost of a new roof in the UK can vary greatly, but on average expect to pay between £5,000 and £7,000 for a typical sized house. Factors like materials, house size, complexity of the design and accessibility impact the overall cost. Grants may be available for some homeowners. It's best to get multiple quotes to find the right roofer at a competitive price.