This article explains the average cost of installing an IKEA kitchen in the UK.
With IKEA's affordable DIY units, you may be tempted to take on the kitchen installation yourself.
How Much Is IKEA Kitchen Installation?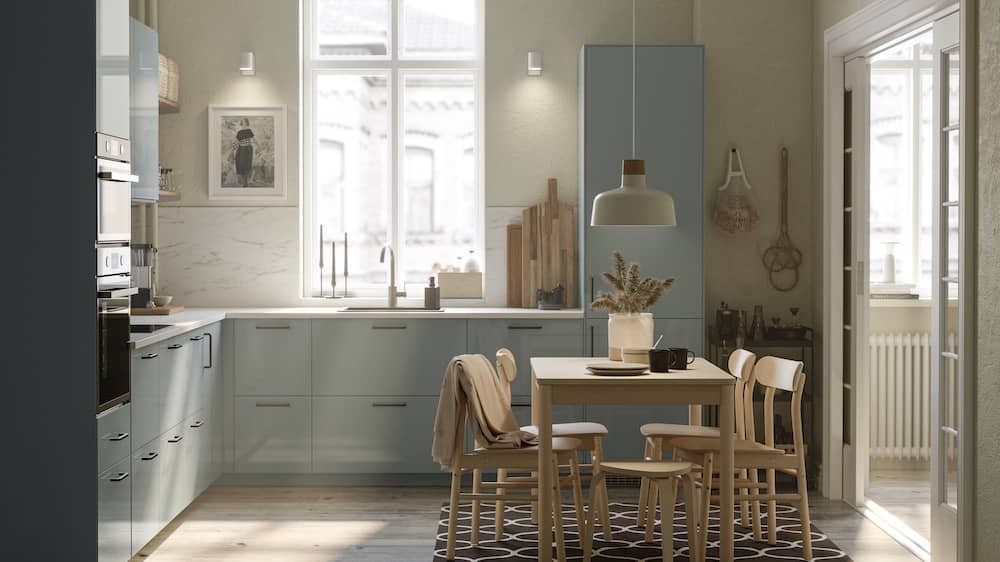 On average, kitchen installations in the UK take between 5 to 7 days.
While it is possible to assemble METOD cabinets yourself, there is also the option to hire a service provider for installation.
According to Checkatrade, the average cost of installing an IKEA kitchen is £1,500.
This cost may seem high considering the affordable price of IKEA units.
However, some customers have reported negative experiences with the fitters provided by IKEA.
These customers paid around £1,300 for the installation. Alternatively, confident DIYers have completed the installation themselves, which can save on costs.
Key Points
The average cost to install an IKEA kitchen is £1500
IKEA fitting service through a third party is around £1300
Complete IKEA kitchen with installation ranges of £5000 – £15,000+
Our Opinion
Based on the typical costs reported, I would budget at least £1500 for installation labour when planning an IKEA kitchen.
While IKEA's fitting service may save you around £200 compared to independent installers, there are mixed reviews on the quality of the installation.
If you are fairly handy, doing it yourself can save substantially on installation costs.
For a high-quality installation, going with an independent installer may be worth the small additional cost over IKEA's fitting service.
Always get quotes for your specific kitchen size and layout when budgeting.
Average Cost of IKEA Kitchen Installation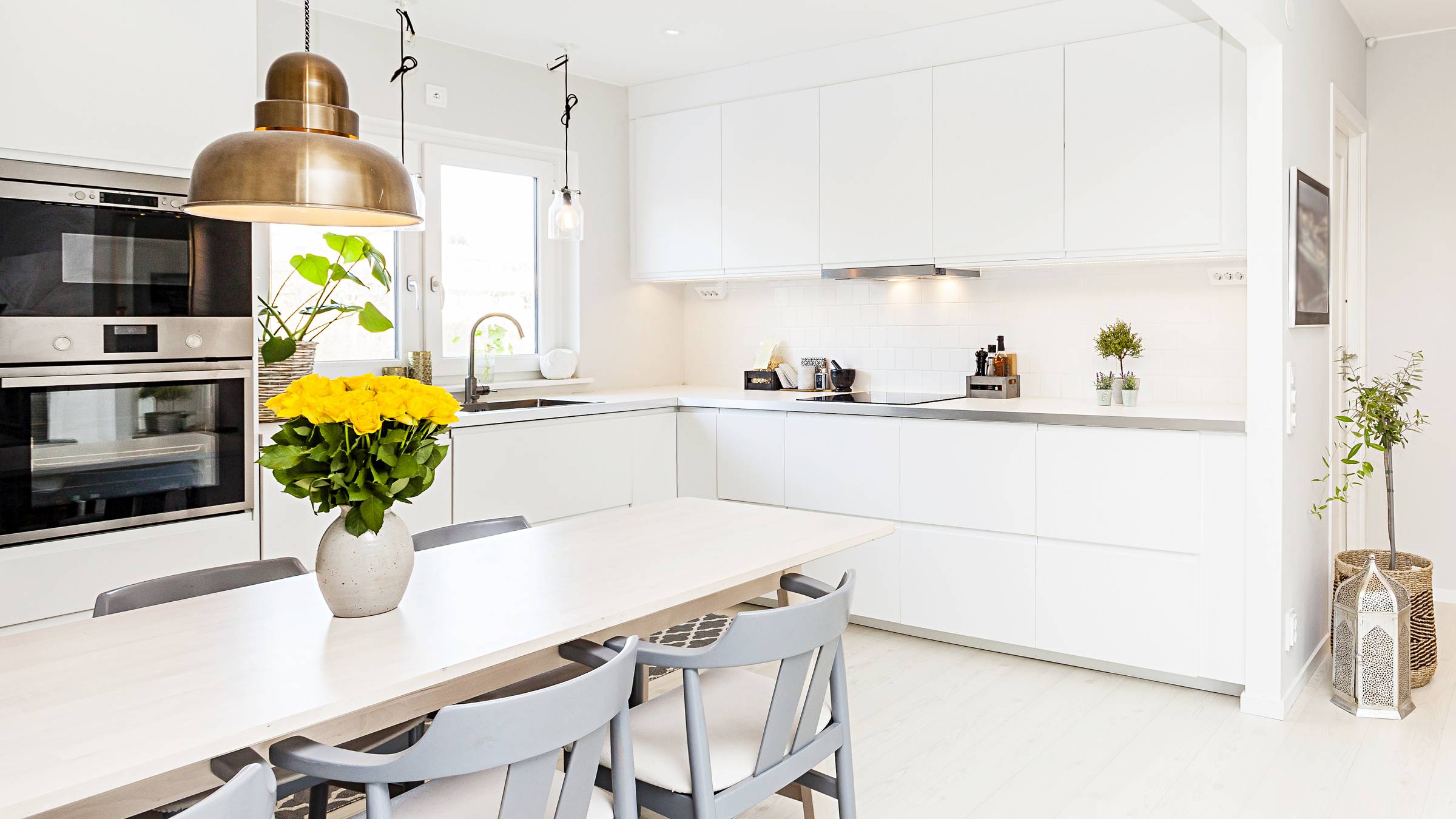 On average, a full IKEA kitchen installation in the UK costs between £1,500-£3,600. The final price depends on:
Kitchen size – Smaller IKEA kitchens (9 sqm) cost around £5,000 to install, while larger kitchens (20 sqm) are around £30,000.
Number of cabinets/drawers – More cabinets and drawers mean a longer installation time.
Replacing old kitchen – Removing an existing kitchen adds labour costs.
IKEA offers a fitting service, but this is organized through authorized third parties, not IKEA staff. In 2022, IKEA's fitting service costs approximately £10,000.
Some customers have paid £1,300 for IKEA installation through independent fitters. However, others have reported poor experiences with these installers.
Confident DIYers can install their IKEA kitchen themselves, saving on labour costs. However, for most UK homeowners, hiring professionals for the installation is worth the added cost and convenience.
Factors Affecting IKEA Kitchen Installation Cost
Several key factors affect the total cost of installing an IKEA kitchen:
Location – Installation is more expensive in London and the South East.
Complexity – Island units, integrated appliances, and custom worktops add labour time.
Electrical work – Moving sockets, under cabinet lighting, etc. increases costs.
Plumbing – Adding, moving or replacing sinks/taps takes time.
Flooring – New floors after old kitchen removal add expense.
Doors/Windows – Adjustments to open into new layouts add work.
Wall removal/building – Structural changes are labour-intensive.
New utilities – Gas, electric, water and waste need professional work.
While IKEA units are affordable, installation requires expertise. Using qualified tradespeople ensures proper assembly, electricals, plumbing and compliance with building regulations.
Get quotes from multiple installers and review examples of their IKEA kitchen work. While DIY is possible, most homeowners use professionals for a quality finish.
IKEA Kitchen Installation Cost Breakdown
The total cost of an IKEA kitchen installation comes down to two main components:
IKEA kitchen units and appliances
Installation of labour and materials
An average IKEA kitchen costs £3,000-£5,000 for cabinetry, doors, drawers, worktops, sinks, taps, lighting, and appliances. Higher-end options with integrated appliances, custom worktops or specialityBefore cabinetry may cost £8,000-£10,000.
Installation averages £150-£200 per day for qualified tradespeople. A typical 10×10 foot kitchen takes 2-3 days at £400-£600 labour. Complex layouts with electrical/plumbing work may take 5 days at £1,000 labour.
Additional materials like new flooring, tiles, wiring, or plumbing parts cost £500-£2,000 depending on the scope. Disposal of the old kitchen and adjustments to walls, ceilings or windows also add expense.
Get an itemised quote covering all costs, including any building regulations paperwork. Review examples of the installer's previous IKEA kitchen work before signing a contract.
Tips for Reducing IKEA Kitchen Installation Cost
Looking to cut costs on your IKEA kitchen installation? Here are some tips:
Purchase during an IKEA sale or use promotional vouchers to lower the cost of units and appliances.
Consider only semi-custom cabinetry rather than fully customized for big savings.
Install the units yourself if you have DIY skills. Watch IKEA installation videos for guidance.
Hire an independent fitter rather than IKEA's team to benefit from lower labour rates.
Agree on a fixed price upfront rather than an hourly rate to avoid timeline overruns.
Reuse existing worktops, sinks and appliances if in good condition.
Limit any major electrical or plumbing work to reduce additional costs.
Shop around for the most competitive rates on flooring, tiles and other finishing touches.
An IKEA kitchen offers style and function at a reasonable price. With some savvy planning and cost-saving measures, you can create a stunning new kitchen space while sticking to your budget.
FAQs
How much does it cost to have someone install an IKEA kitchen?
The cost of hiring someone to install an IKEA kitchen varies but expect to pay around £1500 on average. The exact cost depends on the size of the kitchen and how many units need to be assembled and installed.
How much does IKEA charge to fit a kitchen in the UK?
IKEA does not directly install kitchens in the UK. They offer a fitting service organized through a third-party provider for around £1300 on average.
How much does labour cost to install IKEA kitchen cabinets?
The labour cost for installing IKEA kitchen cabinets is typically included in the overall installation cost, which averages £1500. The labour alone may range from £500-£800 depending on the size of the kitchen.
How much should I budget for an IKEA kitchen?
For just the IKEA kitchen units and appliances, budget £3000-£5000 for a small or medium-sized kitchen. With installation, expect to pay £5,000-£10,000+ for a complete IKEA kitchen. Larger kitchens may cost over £15,000 all in.
Conclusion
Installing an IKEA kitchen can be affordable if you do it yourself, but paying for installation brings the total cost up. On average, expect to pay around £1500 for installation labour in the UK. IKEA does not provide installers directly but can organize third-party installation for around £1300. Be sure to account for both IKEA unit costs and installation labour when budgeting for your new IKEA kitchen. Overall, installed IKEA kitchens range from £5,000 for small kitchens to over £15,000 for larger kitchens.