Looking to make the switch to a more energy-efficient heating system?
Air source heat pumps are becoming an increasingly popular option for UK homeowners.
This article provides a detailed breakdown of the costs involved with installing a heat pump, so you can determine if it's the right investment for your home.
How Much Is A Heat Pump?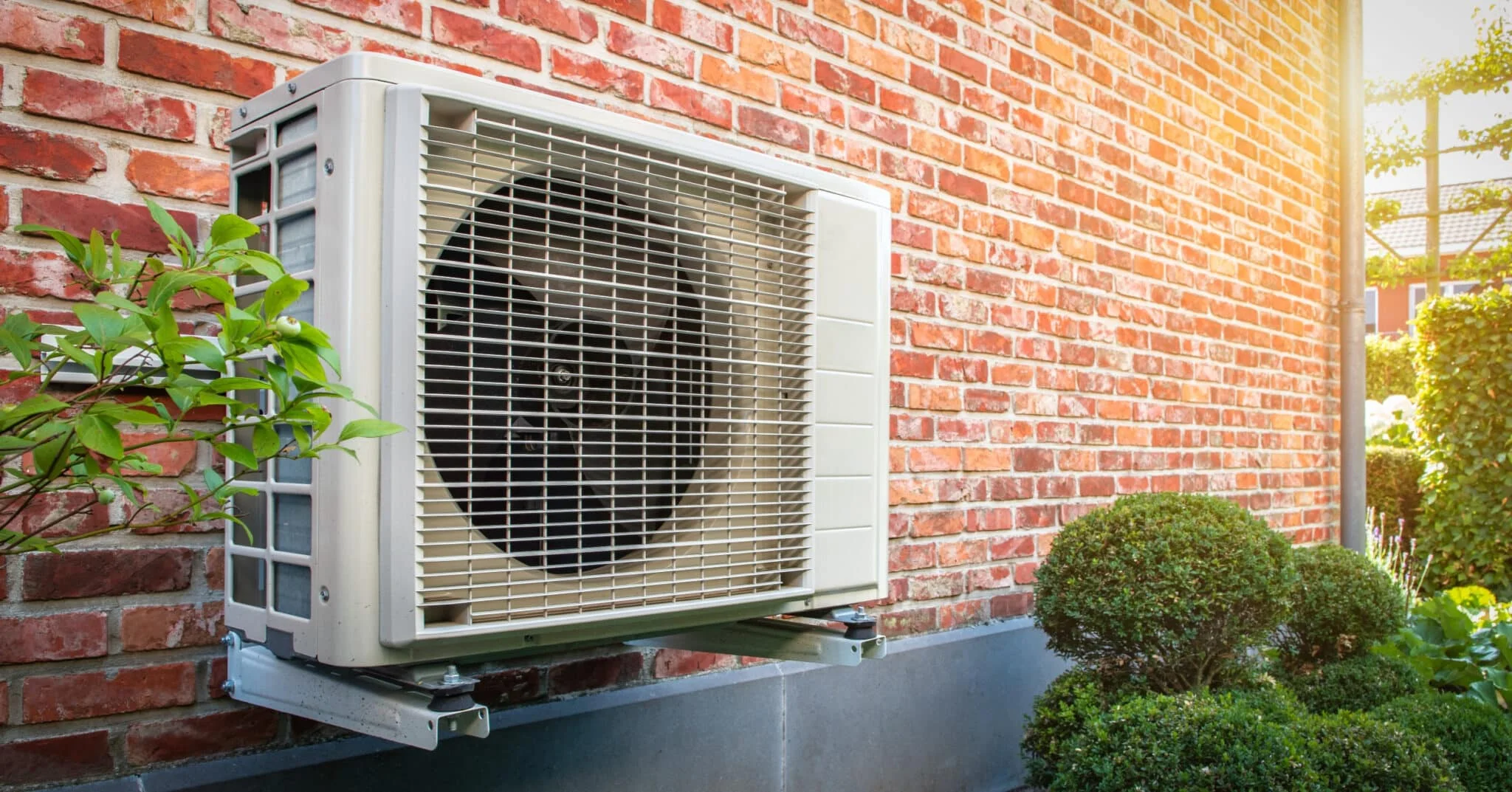 The upfront cost of an air source heat pump in the UK ranges from £8,000 to £15,000 on average.
However, with government grants and incentives, the out-of-pocket cost can be £5,500 to £3,000.
Lifetime costs can be cheaper than gas heating due to lower energy usage.
Key Points
Air source heat pumps cost £8,000 – £15,000 on average in the UK
Government grants can reduce out-of-pocket costs to £3,000 – £5,500
Lifetime costs can be less than gas heating due to efficiency
Our Opinion
In our opinion, air-source heat pumps are usually a smart investment for most homes in the UK climate.
The long-term energy and cost savings make up for the higher initial purchase and installation costs.
With government incentives bringing down upfront prices, now is a great time to consider installing an air-source heat pump in your home.
Heat Pump Cost Factors
When considering the cost of a heat pump, several factors come into play:
Type – Air-to-water heat pumps tend to cost between £8,000-£18,000. Air-to-air heat pumps are more affordable at £1,500-£3,500. Ground source heat pumps are the most expensive option, ranging from £14,500-£45,000.
Size of your home – Larger homes require a more powerful (and more expensive) heat pump. Expect to pay more for a detached house compared to a terraced home.
Complexity of installation – Simple installations start around £8,000, but costs can rise if substantial renovation is required to integrate the heat pump into your existing system.
Supplier pricing – Compare quotes from energy companies and independent suppliers. Consider warranties and after-sales service.
Government grants – Financial incentives can reduce the upfront cost by thousands. Grants in England and Wales bring the starting price down to £5,500. In Scotland, it's £3,000.
While heat pumps come with a significant upfront cost, the long-term energy savings may offset this over time. Focus on the total cost of ownership rather than just the initial price tag. And don't forget to factor in any financial incentives that lower the overall investment.
Installation Cost Breakdown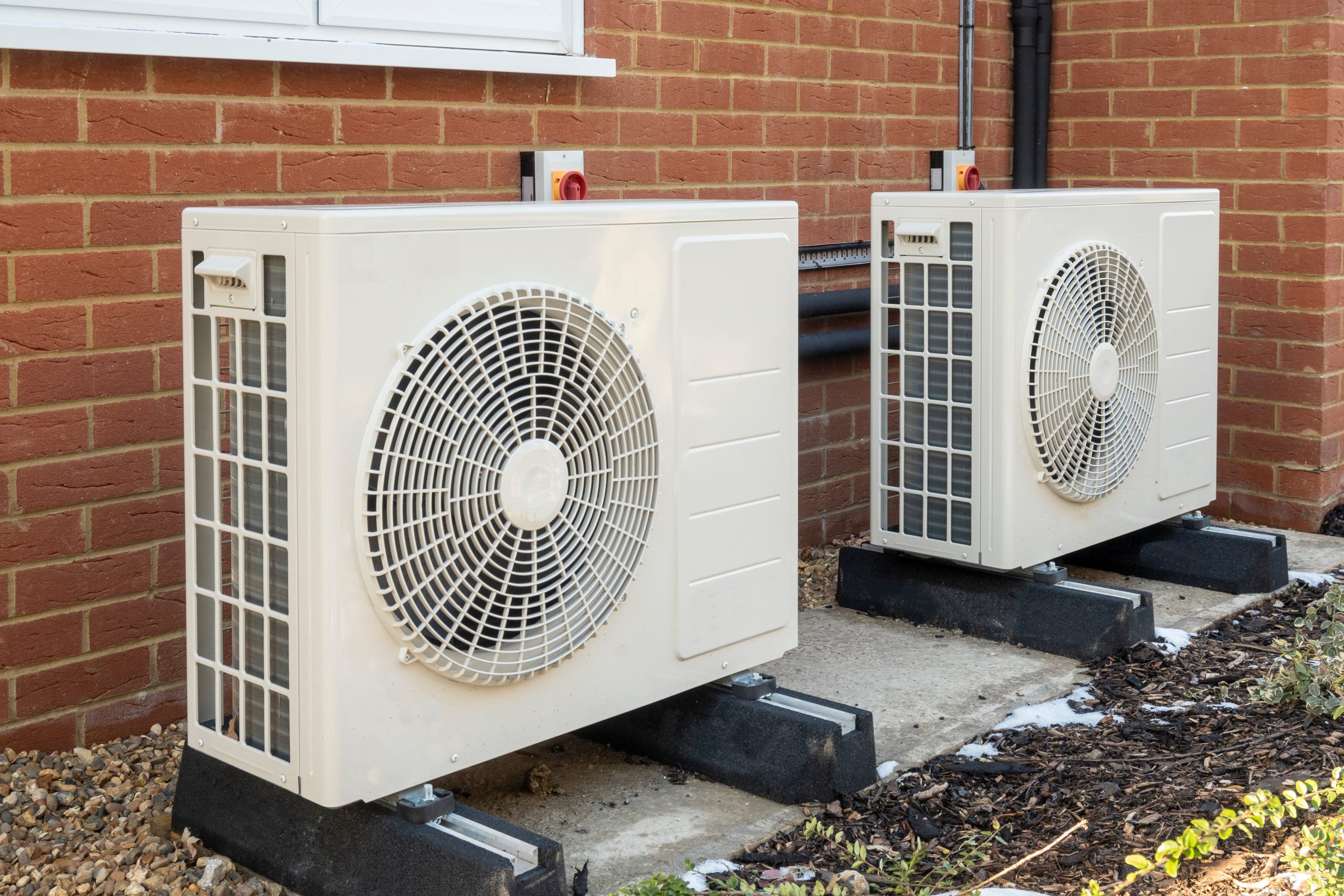 When budgeting for a heat pump installation, it's important to understand all the associated costs beyond just purchasing the unit itself. Here's a look at what's typically included in the total installation price:
Labour – Heating engineers charge £200-£300 per day for the installation work.
System design – Proper sizing and integration of the heat pump requires an engineer's expertise, usually £200-£500.
Permits – Local permits from your council may be required, ranging from £100-£250.
Supplementary heating – Most heat pump systems need a secondary heat source like radiators or underfloor heating, which can add £1,000-£5,000+ to costs.
Electrical upgrades – A dedicated power supply line and upgraded consumer unit may be needed, around £500-£2,000.
Plumbing – Connection to existing pipework and installation of thermal stores/hot water cylinders will increase labour costs.
Removal of the old system – Decommissioning a gas boiler, oil heating system, or electric heater costs £500-£1,500+.
While each home's circumstances will vary, expect to pay £5,000-£10,000+ in installation fees on top of the unit cost. Getting multiple quotes can help find the best value installation service.
Air-Source vs. Ground-Source Cost Comparison
When weighing up heat pump costs, a key decision is whether to go for an air-source or ground-source system.
Air-source heat pumps are more affordable upfront, with total installed costs of £8,000-£12,000 typically. The outdoor unit extracts heat from the air, so no groundwork or drilling is required. This makes installation faster and cheaper than a ground-source alternative.
Ground-source heat pumps cost £15,000-£25,000 to install due to the earth loop field that needs installing. This involves digging trenches or boreholes for the underground pipes that extract geothermal energy. The upside is better performance and lower running costs over time.
While air-source heat pumps have a lower initial outlay, ground-source systems can pay back the difference over a decade or more thanks to greater efficiency. Carefully weigh up the long-term savings against the higher upfront investment.
High-End Brand Price Ranges
If you're considering a premium heat pump brand, expect to pay more. But you may benefit from better performance, reliability and longer warranties.
Mitsubishi Electric air source heat pumps start from around £1,500 for a wall-mounted model, up to £4,000 for their highest output systems. Their ground source heat pumps range from £7,000 to £11,000.
Vaillant's aroTHERM air source heat pumps cost £3,000-£4,500, while their flexoTHERM exclusive ground source range is £11,000-£15,000. Extended warranties of up to 10 years are available.
Daikin Altherma air-to-water models are approximately £3,500-£5,000. Their ground source equivalents range from £9,000 for a small 5kW system up to £15,000 for 16kW and above.
While the upfront cost is higher, you may save money long-term through lower running costs and reduced maintenance requirements.
5-year Cost Savings with a Heat Pump
Installing a heat pump can lead to significant cost savings over time compared to older, inefficient heating systems.
Based on average energy prices, a typical air source heat pump could save you around £700 in the first year alone compared to an old gas boiler, according to the Energy Saving Trust.
Over 5 years, the savings add up. You could be £3,500 better off than if you stuck with your old gas or electric heating system.
The savings keep mounting up over the lifespan of the heat pump. Ground source models can achieve even greater long-term savings owing to their higher efficiency.
Of course, your savings depend on factors like your existing system, home insulation, heat pump model, and energy prices. But the numbers show heat pumps make financial sense for most homes.
Along with lower bills, heat pumps increase the value of your property. They show you are reducing your carbon footprint too.
FAQ
What is the average cost of a heat pump?
The average cost of an air source heat pump in the UK ranges from £8,000 to £15,000 for the unit and installation. However, costs can vary significantly depending on the specific model and complexity of installation.
Are heat pumps worth the money?
Yes, heat pumps can be worth the investment due to their energy efficiency and potential cost savings on energy bills in the long run. The higher upfront costs are usually recouped over time through lower operating costs.
Is it worth getting a heat pump in the UK?
Generally, yes, heat pumps are an effective heating solution for most homes in the UK climate. With energy savings and government incentives, a heat pump can pay for itself within 5-10 years.
Is a heat pump cheaper than gas central heating?
The upfront cost of a heat pump is higher than gas central heating, but heat pumps have lower operating costs. Overall lifetime costs of a heat pump may be cheaper than gas, but it depends on factors like usage, climate, and energy prices.
Conclusion
Air source heat pumps are an energy-efficient and cost-effective heating option for UK homes to reduce energy bills and carbon footprint. With government incentives, initial costs can be as low as £3,000-£5,500. Long-term savings on energy bills can make the investment worthwhile. Consider costs, energy savings and emissions when choosing between a heat pump and a gas boiler.