Hiring a professional kitchen fitter is a worthwhile investment for any home renovation project.
This article provides an overview of average costs, factors that influence pricing, and tips for finding an affordable fitter in your area.
How Much for a Kitchen Fitter?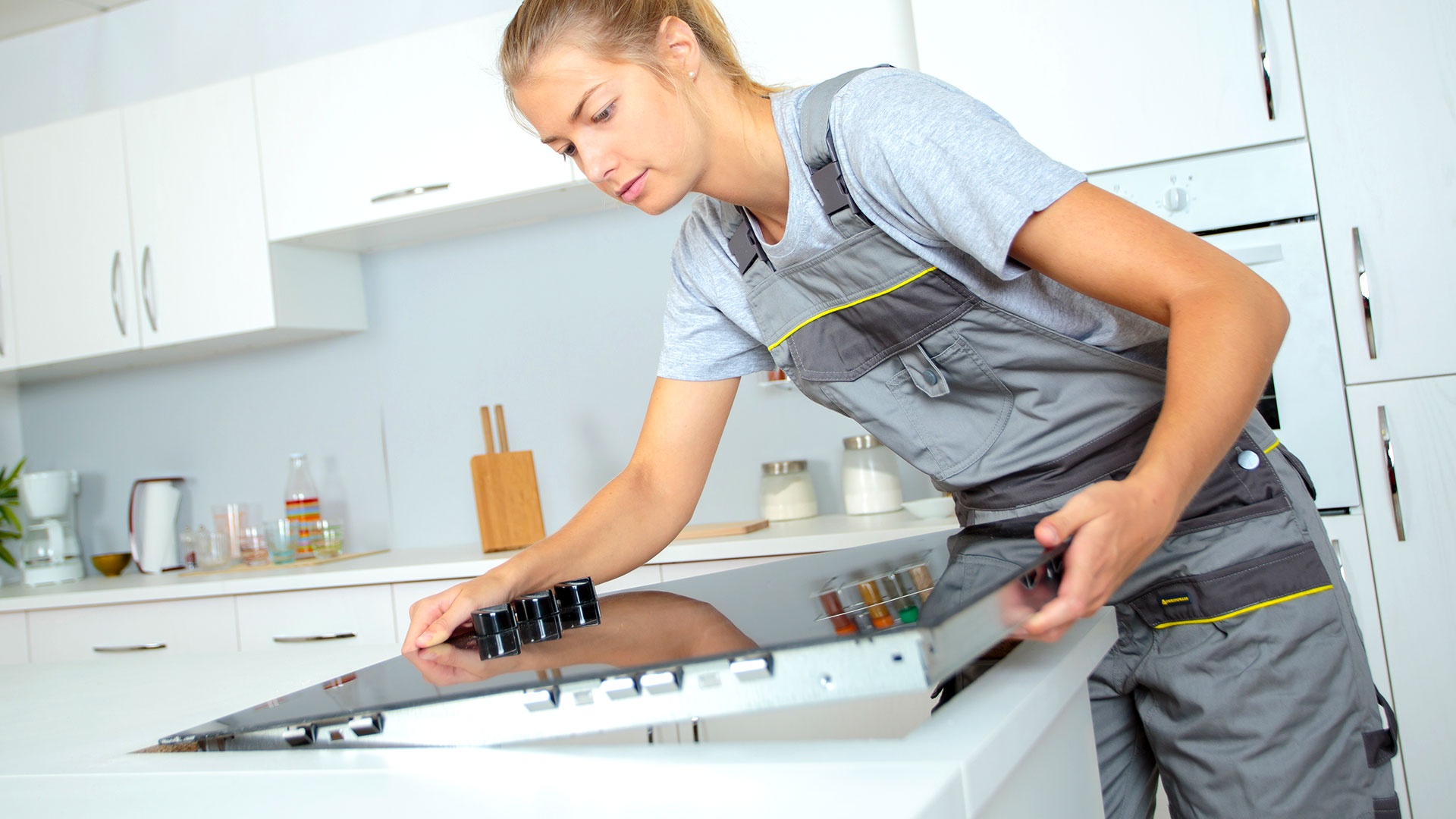 The cost of hiring a kitchen fitter in the UK is typically between £250-£500 per day.
For a medium sized kitchen, expect to pay £3,000-£5,000 for installation.
The final cost depends on the complexity of the job.
Key Points
Average cost for kitchen installation is around £3,500
Kitchen fitters charge £250-£500 daily or £30-£40 per hour
Total costs for a new fitted kitchen often exceed £5,000
Our Opinion
When budgeting for a new kitchen, it's important to get quotes from 2-3 fitters.
While the average cost is around £3,500 for installation, prices can vary greatly.
Be sure to get a detailed breakdown of labor and material costs.
For a medium sized kitchen, expect to pay at least £5,000 all in.
Average Cost of a Kitchen Fitter
The average cost of fitting a new kitchen in the UK is around £3,500. This includes the removal of old kitchen units and worktops. The installation cost alone is approximately £3,500. For an average-sized kitchen, the total cost ranges from £1,500 to £2,100 depending on the complexity and your location.
Here are some key factors that influence the overall price:
Ripping out old kitchen units and worktops
Size of the kitchen – a medium 15m2 kitchen can cost between £6,000 and £8,000
Rewiring, ranging from £150 to £1,000
Your location – rates in 2023 range from £25/hour in Aberdeen to £204/hour in Angus
Kitchen fitters typically charge a minimum of £250 per day. When looking for a basic new fitted kitchen using standard units and materials, expect to pay around £5,000.
Get free estimates from local fitters to understand exact costs. Rates can rise 20-30% for complex installations. Focus on finding an experienced professional you trust to get the job done right. With careful planning and research, you can keep your kitchen fitting costs within a reasonable range.
Factors Affecting Kitchen Fitting Costs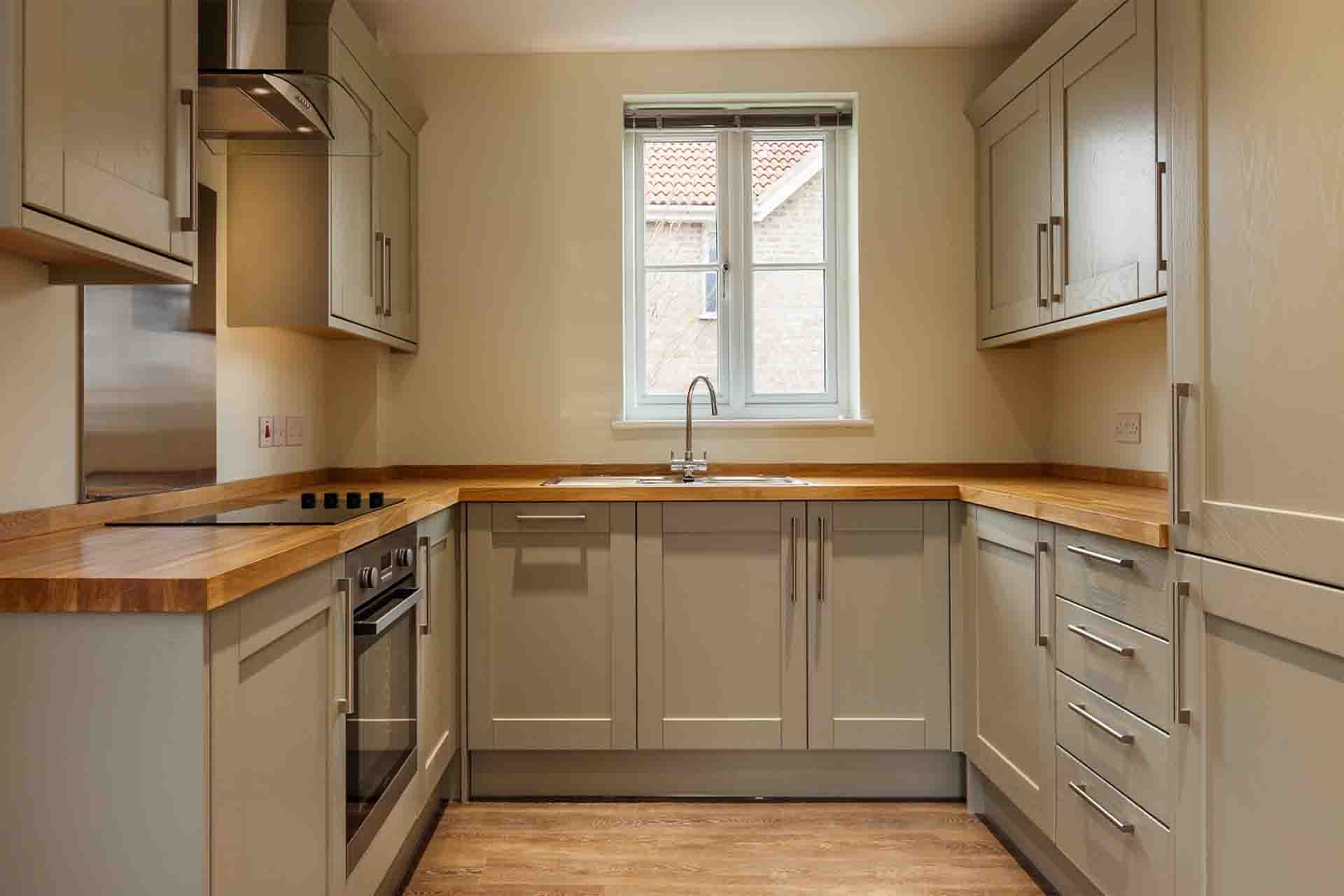 Several key considerations impact the total price when installing a new kitchen:
Type of units – made-to-measure, bespoke, or off-the-shelf
Worktop material – laminate, wood, granite, or quartz
Appliances – integrated or freestanding
Additional electrical work needed
Plumbing requirements – moving pipes or sinks
Flooring – tiling, vinyl, or wood
Removal and disposal of old kitchen
Complexity of design and layout
The more customization and adjustments needed, the higher your costs will be. Upgrading to solid wood cabinets, stone worktops, and integrated appliances boosts the price. Consider your must-haves versus nice-to-haves to balance your budget.
Even small kitchens can run up charges with multiple day rates for demolition, installation, tiling, painting, electrics, and plumbing. Carefully reviewing the full scope of work with your kitchen fitter is essential.
Don't forget added expenses like skip hire for removing waste. Get an itemized quote covering all labor and materials. Confirm when payment is due and keep supply receipts. With proper planning, you can create the kitchen of your dreams affordably.
Additional Costs to Consider
Installing a new kitchen involves more than just the cabinetry. Here are some extra costs you may need to account for:
Appliances – ovens, hobs, hoods, fridges, freezers, dishwashers, etc. Budget several thousand pounds for quality models.
Sink and faucet – upgrade to an apron front sink or bridge faucet.
Lighting – under cabinet, pendant lights, spotlights.
Flooring – tile, vinyl, wood, or laminate.
Decorating – paint, wallpaper, trim, moulding.
Additional electrical work – installing outlets, switches, lighting.
Plumbing work – moving pipes or drains.
Ventilation – extractor fan, air purifier, AC unit.
Smart home – voice control, lighting, appliances.
Discuss all finishes and fixtures with your kitchen designer early on. Prioritize must-haves over nice-to-haves. Get quotes for all additional work upfront so your budget covers everything. With careful planning, you can avoid cost overruns and extra charges down the road.
Ways to Reduce Kitchen Fitting Costs
Looking to cut down the price of your new kitchen? Here are some clever ways to get the look you want without breaking the bank:
Buy clearance or returned cabinets – up to 50% off retail price.
Use IKEA cabinets for a budget-friendly option.
Install the cabinets yourself if you're handy.
Choose laminate worktops instead of granite or quartz.
Use vinyl flooring rather than real wood.
Paint the cabinets instead of replacing.
Keep your existing appliances if possible.
Shop end of line or ex-display appliances.
Reuse existing sinks, faucets and lighting.
Only remodel part of the kitchen for now.
Ask your kitchen fitter for other ways to value engineer without compromising quality. For example, they may suggest alternative materials, different cabinet configurations or simplified custom details. Get quotes from several fitters to compare pricing. With some creative solutions, you can cut costs without cutting corners.
Questions to Ask Your Kitchen Fitter About Costs
Installing a new kitchen is a big investment. To avoid budget surprises, be sure to ask your kitchen fitter these key questions upfront:
Do you charge for an initial consultation and design advice?
What is included in your basic installation fee?
What additional charges might there be for plumbing, electrical work, etc?
How much extra for high-end appliances, sinks or worktops?
Is there a charge for removing the old kitchen?
Do your quotes include VAT and all materials?
Are there discounts for providing my own cabinets or appliances?
Can I save money by doing some prep work myself?
What are your payment terms and schedule?
A reputable kitchen fitter will provide a detailed written quote outlining exactly what is included. Make sure you understand what you're paying for so there are no surprises down the road. Asking the right questions upfront ensures you get the kitchen you want at a price you can afford.
FAQ
How much do people charge to fit a kitchen in the UK?
The average cost to fit a kitchen in the UK is around £3,500. This includes removing old cabinets and installing new ones.
How much do kitchen fitters charge per hour in the UK?
Kitchen fitters typically charge a minimum of £250 per day in the UK. This works out to around £30-£40 per hour.
How much does it cost to just fit a kitchen?
The installation cost alone for fitting a new kitchen is approximately £3,500 on average. This doesn't include the cost of materials.
How much per hour is a kitchen fitter?
Kitchen fitters in the UK charge around £30-£40 per hour on average. The daily rate is usually a minimum of £250.
Conclusion
In summary, fitting a new kitchen in the UK costs around £3,500 on average. This includes removing the old kitchen and installing the new one. Kitchen fitters charge in the region of £250 per day or £30-£40 per hour. Additional costs like rewiring can also add to the total price. When budgeting for a new kitchen, expect to pay at least £5,000 for a basic fitted kitchen with standard units. How much for a kitchen fitter depends on the size of the job.