This blog post provides a complete guide into how long bathroom sealant takes to dry through the curing process.
How Long Does Bathroom Sealant Take to Dry?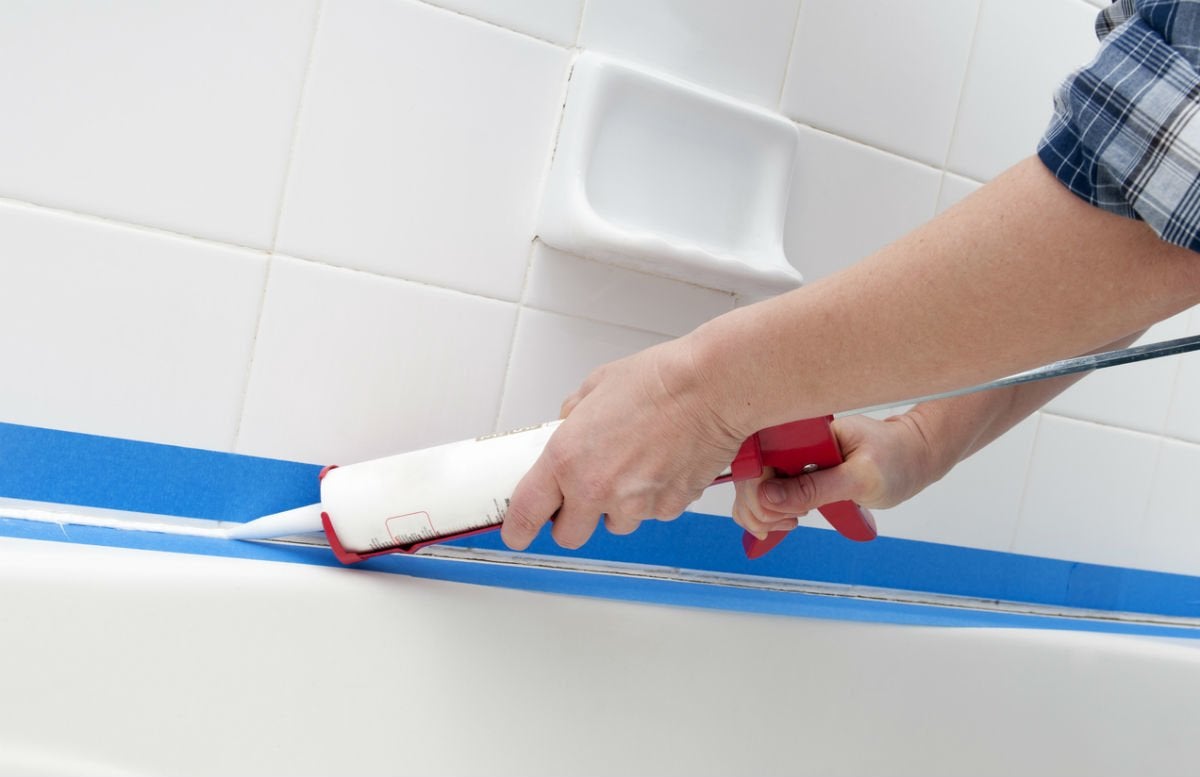 Bathroom sealant typically takes 24 hours to fully dry and cure.
The sealant will be dry to the touch in about an hour but needs a full 24 hours to set completely before exposure to water.
Key Points
Sealant dries to the touch in 30-60 minutes
It takes 24 hours to fully cure and become waterproof
Allow 24 hours before exposing the sealant to water
Our Opinion
In my experience as a home improvement expert, bathroom sealants require patience.
Although they dry quickly at first, it's crucial to wait the full curing time of 24 hours before showering or exposing the sealant to water.
Rushing the process risks poor bonding and leaks.
My advice is to plan your re-sealing project accordingly and avoid using the shower for a full day.
The reward is a durable, watertight seal that will last for years.
Curing Process for Bathroom Sealant
When applying bathroom sealant around your shower, bath, or sinks, it's important to know how long to wait before the area can be safely used again.
Silicone sealant, a popular choice for wet areas like bathrooms, is designed to be waterproof and mould-resistant. It typically dries to the touch within 30-60 minutes. However, it's best to allow silicone caulk a full 24 hours to cure before exposing it to water from showers or baths. The curing process allows the sealant to fully harden and become water-resistant.
Follow the manufacturer's instructions for exact drying times. Larger beads of silicone may require longer than 24 hours to fully cure. A good rule of thumb is to wait 24-48 hours before use.
Acrylic latex caulks dry more quickly, often within 30 minutes depending on humidity and air circulation. However, it's still advisable to wait 24 hours before exposing acrylic caulk to water. This allows it to fully cure and achieve maximum adhesion and water resistance.
To test if the caulk is ready, gently touch the bead with your finger. It should not smear or move. If it does, allow additional drying time. Rushing the curing process risks weakening the sealant before it fully bonds to the surfaces.
Proper curing creates a long-lasting waterproof seal that prevents leaks and damage. Allowing bathroom sealant sufficient drying time reduces the risks of mould, mildew and water damage down the line. With a little planning and patience at the application stage, quality caulk can last for years before needing replacement.
Factors That Influence Drying Time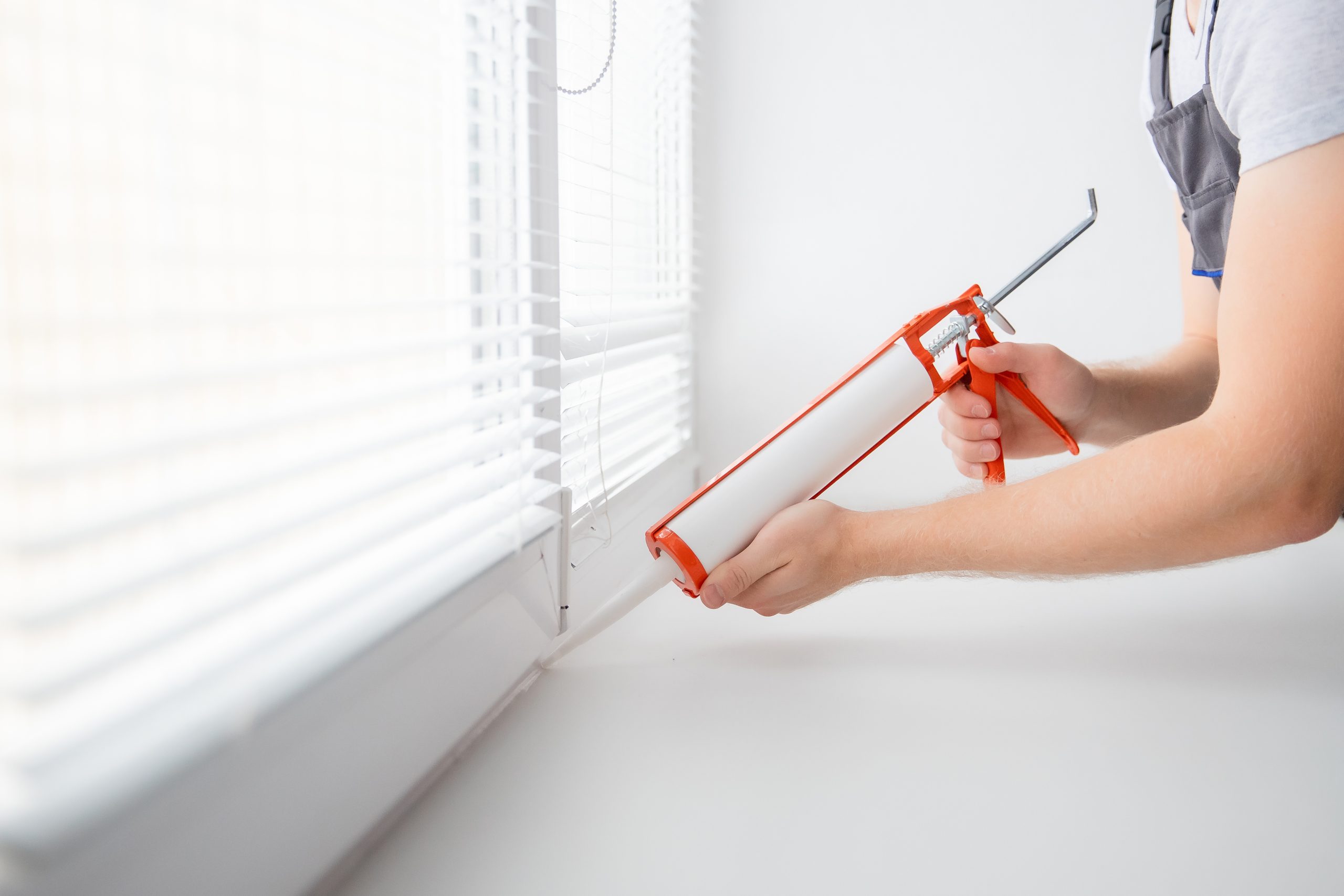 Several key factors affect how quickly bathroom sealant dries and cures:
Humidity – Sealant dries slower in humid environments. Moisture in the air can delay evaporation of solvents in the caulk.
Temperature – Caulk dries faster at higher temperatures. Cool or cold conditions will slow down cure time.
Air circulation – Good ventilation speeds drying by allowing moisture to dissipate. Stagnant air increases cure time.
Bead size – Smaller beads dry faster than thicker beads. Limit the caulk to the smallest workable size.
Type of sealant – Silicone dries slower than acrylic or latex. Check the manufacturer's recommendations.
Surface porosity – Porous surfaces like wood can absorb solvents and delay drying.
Consider these factors when choosing bathroom sealant and planning the application. Optimal conditions allow the caulk to dry properly and achieve maximum adhesion, flexibility and water resistance for a long-lasting seal.
Silicone vs. Acrylic Bathroom Sealant
When selecting bathroom sealant, two popular options are:
Silicone – Provides a waterproof, flexible and durable seal. More expensive but lasts longer. Ideal for wet areas like showers.
Acrylic latex is a cheaper alternative. Not as flexible or water resistant. Useful for low-moisture areas.
Key differences between silicone and acrylic sealant:
Silicone has greater adhesion to non-porous surfaces like metal, glass and ceramic tile. Acrylic bonds better to porous materials.
Silicone is more flexible and accommodates more expansion and contraction. Acrylic can crack under movement.
Silicone is waterproof and can be submerged. Acrylic is more prone to water damage over time.
Acrylic dries faster than silicone. Useful when a quick seal is needed.
Acrylic can be painted over after drying. Silicone usually requires primer first.
For most bathrooms, silicone is preferred, especially for sealing sinks, tubs and showers. Acrylic works for basic jobs but may require more frequent replacement. Assess location and usage to decide which sealant suits your needs.
Tips For Faster Sealant Drying
Waiting for the sealant to dry can test your patience. Here are some tips to speed up the process:
Use a fast-drying formula like silicone or hybrid polymer sealants which set quicker than acrylics.
Only apply a thin bead of sealant – thick layers take longer to cure.
Ensure good ventilation and air circulation around the sealed area.
Use a sealant specially formulated for quick drying or rapid cure times.
Apply sealant in warm weather – heat accelerates curing.
Use a hairdryer on a low setting to gently warm the sealant – but don't overheat.
Wipe the bead with a barely damp cloth to form a smooth finish – this also removes excess uncured sealant.
Avoid applying too much sealant in one area – do smaller sections and allow to partially cure first.
Check the product instructions as some offer faster cure times than others.
Be patient! It's better to allow proper drying time than to have a weak seal. Follow these tips to help speed the process.
FAQ
How long after sealant can you shower?
It is recommended to wait 24-48 hours before exposing sealant to water from showering. This allows the sealant adequate time to cure.
How long before bathroom silicone is waterproof?
Bathroom silicone sealant typically becomes waterproof in 24 hours. It's best to wait at least 24 hours before exposing it to water.
How long do you need to leave the silicone sealant to dry?
Silicone sealant usually dries to the touch within 30-60 minutes. However, it takes a full 24 hours to cure completely. Allow 24 hours of drying time before exposing sealant to water.
What happens if sealant gets wet before it cures?
If the sealant gets wet before fully curing, it can affect the bond and quality of the seal. This may lead to leaks, cracks, and poor adhesion. Always allow the recommended drying time before exposing it to water.
Conclusion
In summary, most bathroom silicone and caulk sealants take around 24 hours to fully dry and cure. Although they may dry to the touch within an hour, it is best to wait a full day before exposing the sealant to water, to ensure proper bonding and a waterproof seal. Check manufacturer instructions for specific drying times. Allowing adequate drying time is key for effective, long-lasting bathroom sealant.