Most homes in the UK have buildings insurance to cover damage from unexpected events like storms, but does buildings insurance cover roof repairs?
Let's take a look at what buildings insurance typically covers when it comes to your roof.
Does Buildings Insurance Cover the Cost of Roof Repairs?
Buildings insurance will typically cover the costs of repairing any roof leak damage that is caused by a sudden event like a storm or flood.
However, the coverage is usually only partial – most policies will not provide full replacement cost for an entire new roof.
You can make a claim but should expect the payout to be for repairs only, subject to your policy limits and excess.
Key Points
Insurance covers roof leak repairs, not full replacement
Coverage is partial, not the full cost
Policies cover damage from storms, floods etc
Our Opinion
In my expert opinion, while buildings insurance can be useful for covering some costs if you need roof repairs, policyholders should understand it is not designed to provide full roof replacement coverage in most cases.
Insurance will cover storm damage repairs but expect only partial reimbursement subject to your policy limits and excess.
Check your details carefully.
Buildings Insurance and Roof Repairs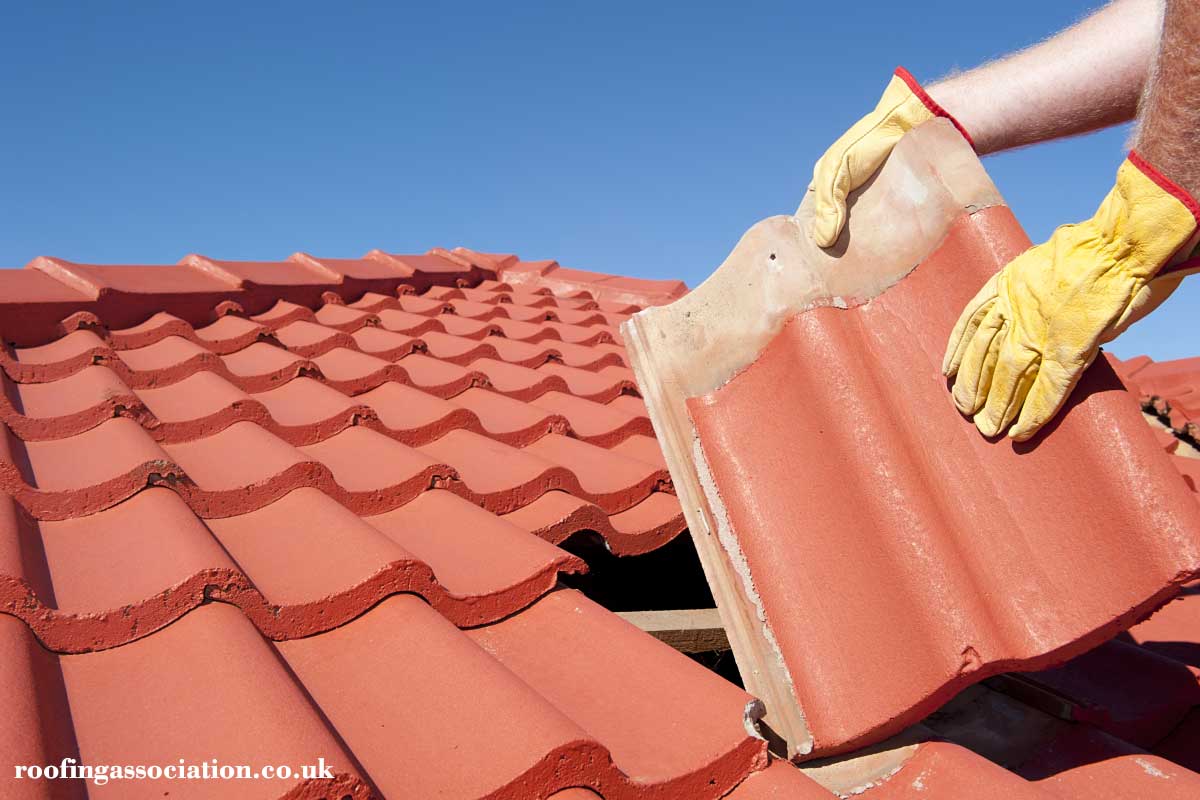 In most cases, buildings insurance will provide partial coverage for roof repairs caused by sudden damage like storms. Policies generally won't pay the full cost but will cover repairs up to a certain limit.
Here are some key points on buildings insurance and roof repairs:
Covers roof leaks and interior damage caused by severe weather like high winds, hail, or heavy rain.
Will pay for repairs and replacement of damaged roofing materials like tiles or slates.
Does not cover damage from normal wear and tear over time.
May fully cover repairs if the roof is completely new and damaged by the storm.
Top-floor flats may get coverage for roof leaks depending on circumstances.
The main purpose of buildings insurance is to cover the costs of repairing or rebuilding your home after damage from events like storms, floods, or fires. So, while full roof replacement is rare, policies are designed to cover roof repairs from sudden damage.
What Damage Is Covered by Buildings Insurance?
Buildings insurance policies provide financial protection against various types of property damage.
Here's an overview of what perils are typically covered:
Storm damage – Covers repairs due to high winds, rain, hail, snow, and other storm-related damage.
Flood damage – Pays for damage from flooding inside the home.
Fire and smoke damage – Includes damage from fires, smoke, and lightning strikes.
Theft and vandalism – Covers forced entry and damage caused by burglars.
Water leaks – Repairs damage from burst pipes, tank overflows, and appliance leaks.
Falling trees or debris – Removes and repairs damage from falling trees or poles.
Review your policy documents or contact your insurer to get full details on the specific perils covered by your buildings insurance. Knowing what damage is covered can give you peace of mind that your home is protected.
When Might Roof Repairs Not Be Covered?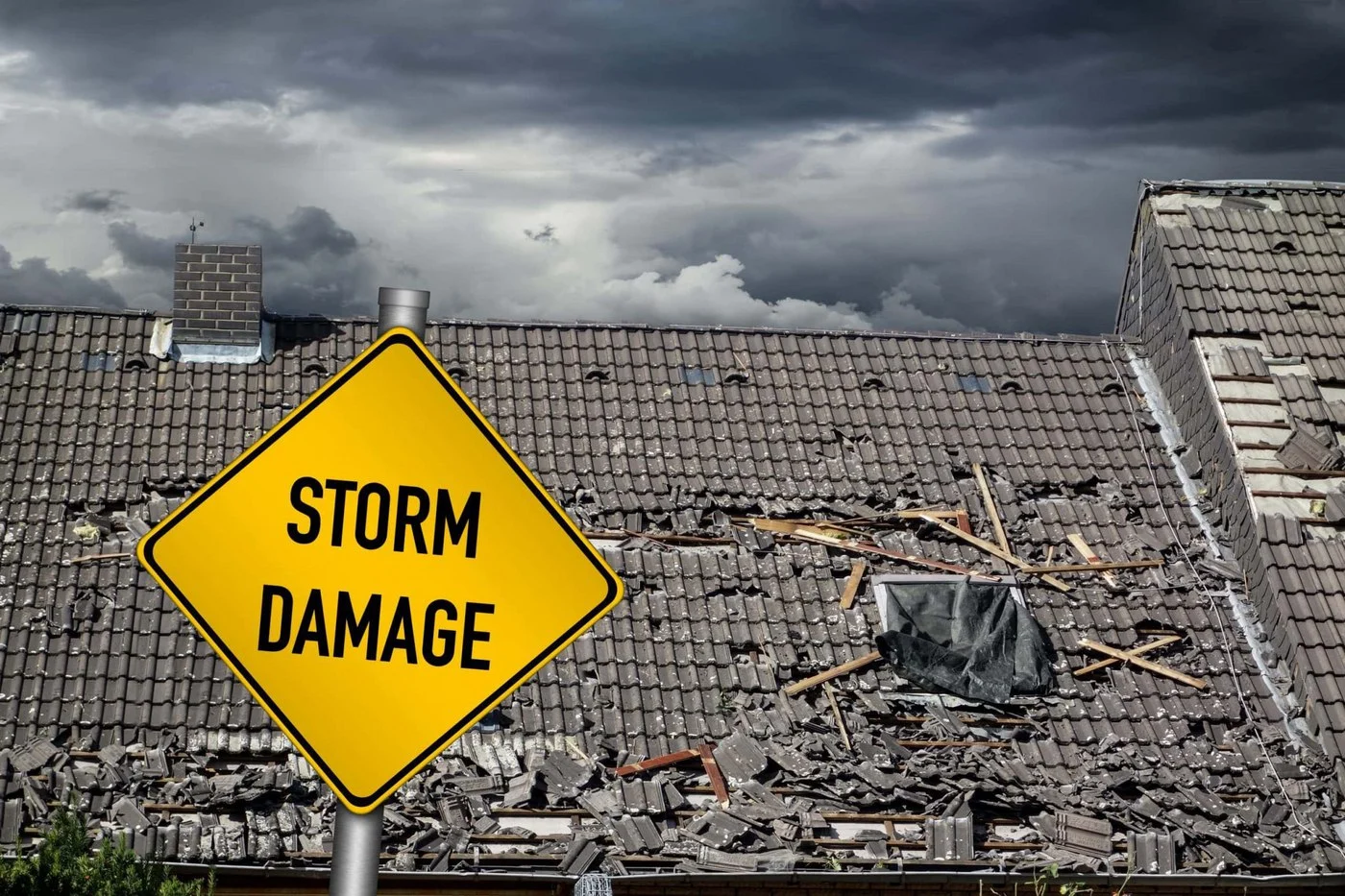 While buildings insurance covers many types of common property damage, roof repairs may not always be covered.
Here are some examples of roof damage that could fall outside your policy's scope of coverage:
Wear and tear – Gradual deterioration of roof materials over time is not covered.
Improper installation – Damage resulting from installation errors or faulty workmanship is often excluded.
Pre-existing damage – Policies generally won't cover damage that occurred before the policy took effect.
Neglect – Failing to properly maintain your roof may void coverage for repairs.
Storm damage – Some policies impose separate deductibles for storm claims.
Always read your policy documents carefully and ask your insurer to clarify any exclusions or limitations related to roof repairs. Being aware of what is not covered can prevent surprises in the event you need to file a claim. With a clear understanding of your coverage, you can take steps to fill any gaps through additional insurance.
How To Make a Claim for Roof Damage
If your roof sustains damage that may be covered under your buildings insurance, you'll need to file a claim.
Here's a step-by-step guide on how to claim for roof damage:
Document the damage – Take plenty of photos showing the extent of the damage. Make notes about when it occurred and how it happened.
Prevent further damage – Take reasonable steps to protect your property from additional damage, like putting up tarps or clearing debris.
Call your insurer – Notify them as soon as possible after the damage occurs. Provide details and ask about the next steps.
Allow inspection – Your insurer will likely send an adjuster to inspect the damage and prepare a repair estimate.
Submit your claim – Formally submit your claim along with supporting documentation like repair estimates or invoices.
Negotiate if needed – You may need to negotiate with the insurer if there are disputes over the claim amount.
Authorize and complete repairs – Once approved, your insurer will issue payment and you can hire contractors to complete repairs.
Following the proper claims process helps ensure you receive the full amount you're entitled to under your policy. Be sure to fully document and report damage promptly, cooperate with your insurer, and keep copies of all claim documentation.
Tips For Maintaining Your Roof
Proper maintenance is crucial for maximizing your roof's lifespan and avoiding costly repairs.
Here are some tips to help keep your roof in good shape:
Inspect it regularly – Do a visual inspection for damaged or missing shingles/tiles, cracks, leaks, moss buildup, and debris at least twice per year.
Clear debris – Keep your roof clear of leaves, branches and other debris that can clog gutters and drain pipes.
Trim overhanging trees – Trim back tree limbs that hang over your roof to prevent damage from falling branches.
Re-seal joints – Reapply sealant as needed around joints, vents, chimneys, and skylights to prevent leaks.
Address moss growth – Moss can retain moisture and damage roof materials. Use a stiff brush and bleach solution to remove it.
Schedule professional inspections – Have a roofer inspect your roof every 2-3 years and make any recommended repairs.
Investing a little time and money into routine maintenance goes a long way towards adding years to your roof's life. Address minor issues before they become major repairs. And be sure to keep your gutters clean too!
FAQ
Are roof repairs covered by home insurance?
Most home insurance policies will cover some costs for roof repairs caused by sudden damage like storms. Coverage is usually partial, not full replacement cost.
Can you claim buildings insurance for a new roof?
You can make a claim, but buildings insurance will only cover the cost of repairs, not a brand-new roof. Full replacement coverage is rare.
Is a leaking roof covered by insurance in the UK?
Yes, insurance will typically cover the costs to repair leak damage and fix the cause, if it was due to a covered peril like severe weather. But policies have limits.
Will insurance cover a 20-year-old roof in the UK?
Most policies will cover storm damage repairs for old roofs. But wear and tear repairs may not be covered for roofs over 15-20 years old. Check your policy details.
Conclusion
In summary, most home insurance policies in the UK provide partial coverage for roof repairs caused by sudden damage like storms. While you can make a claim, buildings insurance rarely covers full roof replacement costs. Policies are designed to cover repairs to roof leaks and storm damage, even for older roofs. But coverage has limits, so check your policy details. Overall, buildings insurance can help cover costs if you need roof repairs, but it does not equate to full roof replacement coverage.