This article discusses the rules around construction work on bank holidays and Sundays in the UK.
It looks at what activities are prohibited, and the consequences builders may face if they break these regulations.
Can Builders Work on Bank Holidays?
Generally, no. Builders cannot carry out noisy work on bank holidays in the UK.
This includes using tools like hammers or power tools.
There are some exceptions if the developer gets approval.
However, organisations like the Considerate Constructors Scheme strictly prohibit work.
Key Points
Noisy building work is banned on bank holidays and Sundays in the UK.
The developer with a valid reason may be granted exceptions.
Workers can be prosecuted for breaking the rules on permitted work hours.
Our Opinion
The restrictions are fair and balance the needs of builders and residents.
Bank holidays should be peaceful without disruptive noise from construction sites.
However, the option for exceptions also allows vital work to go ahead if approved.
Overall, the regulations seem to work well.
Can Construction Work Legally Proceed on Bank Holidays in the UK?
Construction work involving noisy activities like using power tools or hammering is banned on bank holidays in the UK. This includes public holidays like Christmas Day, Boxing Day, New Year's Day and May Bank Holiday. The prohibition also applies to Sundays across the country.
Specifically, the law prohibits work involving equipment like cement mixers, drills, excavators or jackhammers. It also covers hand tools like hammers and saws. Builders undertaking noisy work on bank holidays or Sundays may face prosecution.
On the other hand, there are exceptions if a developer can show a valid reason for operating outside normal hours. However, they would need permission from the local council. The Considerate Constructors Scheme, which oversees sites, strictly prohibits noisy work on bank holidays.
Overall, construction companies should be aware that carrying out prohibited activities on bank holidays or Sundays risks legal penalties. It is advisable to check with the local council if in doubt about regulations.
What Are the Noise Restrictions for Builders When Working on Bank Holidays?
On bank holidays in the UK, construction companies face strict limits on noise levels from building work. The key restrictions builders must adhere to are:
No audible noise from construction sites on bank holidays or Sundays. This means no work involving machinery or tools that can be heard beyond the site boundary.
Permitted noise levels are also lower on bank holidays. For example, in London, the limit drops from 75dB to 55dB on public holidays.
Workers cannot use loudspeakers or radios outdoors on bank holidays, as this constitutes noise nuisance.
No deliveries or collections of plant, equipment or materials on bank holidays or Sundays.
Builders who exceed permitted noise levels on bank holidays face potential prosecution and fines of up to £5,000. Construction firms should ensure staff are fully aware of the restrictions and may need to schedule noisy tasks for normal working days.
Checking with the local council can guide noise limits in your area. But the basic principle for builders is to avoid any audible site noise on bank holidays in the UK.
How To Avoid Fines for Breaking Bank Holiday Building Regulations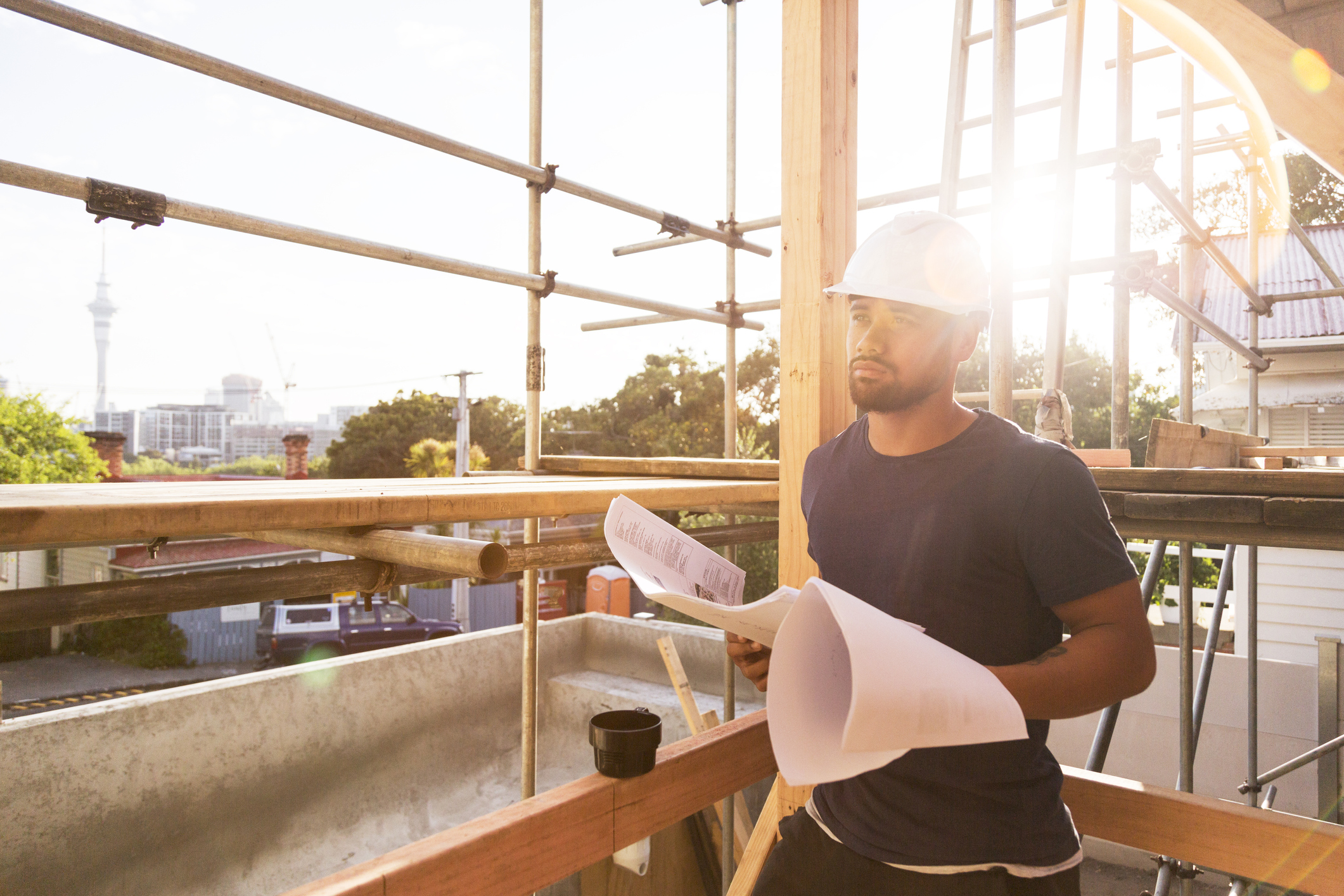 Fines for breaking noise restrictions on bank holidays can be hefty, so construction firms need strategies to stay compliant:
Reschedule any noisy work like demolition, drilling or excavation to normal working days instead of bank holidays.
Limit deliveries and collections of equipment or materials to non-bank holiday weekdays.
Ensure all staff are briefed on bank holiday noise limits and required work practices.
Get consent from the local council if some work cannot be avoided on a bank holiday.
Monitor noise levels at the site boundary to identify any breaches.
Keep windows and doors closed in sites near residential areas on bank holidays.
Use noise screening fences or portable acoustic barriers to contain noise.
Staying on the right side of bank holiday regulations requires planning. Hence, builders must follow noise control best practices to prevent them from getting hit with costly fines or complaints from neighbours.
The key is being proactive – identify noisy tasks in advance and reschedule them. Limiting deliveries, using noise monitoring and keeping sites shuttered also help builders continue working safely on bank holidays.
Bank Holiday Rules for Scaffolding and Demolition in the UK
Scaffolding and demolition work face specific regulations on UK bank holidays.
For scaffolding:
Erecting or dismantling scaffolding is banned on bank holidays, except for emergency repairs.
Scaffolding should be left in a safe, stable condition over bank holiday periods.
Inspections and maintenance can take place, but no major alterations.
For demolition:
Use of heavy machinery like cranes or bulldozers is prohibited.
Explosives cannot be used to demolish structures.
Manual interior stripping of materials is allowed with council consent.
Following the rules prevents disturbing locals and avoids penalties. But many demolition and scaffold jobs can continue over bank holidays with some adjustments.
The key is planning – schedule noisy external work like erecting scaffolding for normal weekdays. And liaise with the council about any essential tasks.
A Guide to Planning Construction Projects Around Bank Holidays
Bank holidays can disrupt construction schedules. With some preparation, you can minimise delays.
First, review the project timeline and note any upcoming bank holidays. Factor in extra time for tasks scheduled around those dates.
Next, re-sequence work to avoid noisy external jobs on bank holidays. Schedule those for regular weekdays instead.
Also, stock up on materials beforehand so you don't run short over the holiday period.
For any essential tasks requiring council consent, apply well in advance of the bank holiday.
Finally, secure sites before closing for bank holidays. Remove valuables, weatherproof structures and equipment.
Overall, staying on top of planning means construction projects can stay on track despite bank holiday breaks. With the right preparation, builders can avoid penalties while respecting residents.
FAQ
Can builders work on bank holidays?
Scaffolders are generally prohibited from carrying out work on bank holidays in the UK, as this would be considered noisy work. There may be exceptions if the work is deemed necessary.
How do I complain about a neighbour's building work in the UK?
You can complain to your local council's environmental health department about noise and nuisance from a neighbour's building work. Keep a record of the disturbances as evidence.
Can builders work over Christmas?
Most builders cannot carry out work over the Christmas period in the UK. Noisy works are banned on bank holidays, including Christmas Day and Boxing Day.
Why do builders start so early?
Builders often start work early to take advantage of daylight hours and avoid the heat during summer. Also, noise restrictions mean noisy tasks must be completed earlier.
Conclusion
Builders and contractors are restricted from carrying out noisy building work on bank holidays in the UK, including Christmas and Easter. Work is also prohibited on Sundays. The rules intend to allow residents respite from disruptive noise. Builders must apply for exceptions if they need to work on a bank holiday. Overall, the regulations balance builders' needs with residents' right to peace on holidays.